My little one is turning 6 in the fall and it may be my last chance to throw a themed birthday party. I normally wait until just weeks, or uh, days, before his party to pull everything together, but I'm feeling wistful this year. It's already on my mind and I'm slowly but surely collecting easy ideas like these super cool dinosaur birthday party cakes and cupcakes.
And I'm not kidding about the easy part. Because, let's be honest, the fact that I'm collecting ideas early has no bearing on when I'll actually pull the party together. I have no doubt that, like every other year, I'll be scrambling at the last minute and only the easiest ideas will do.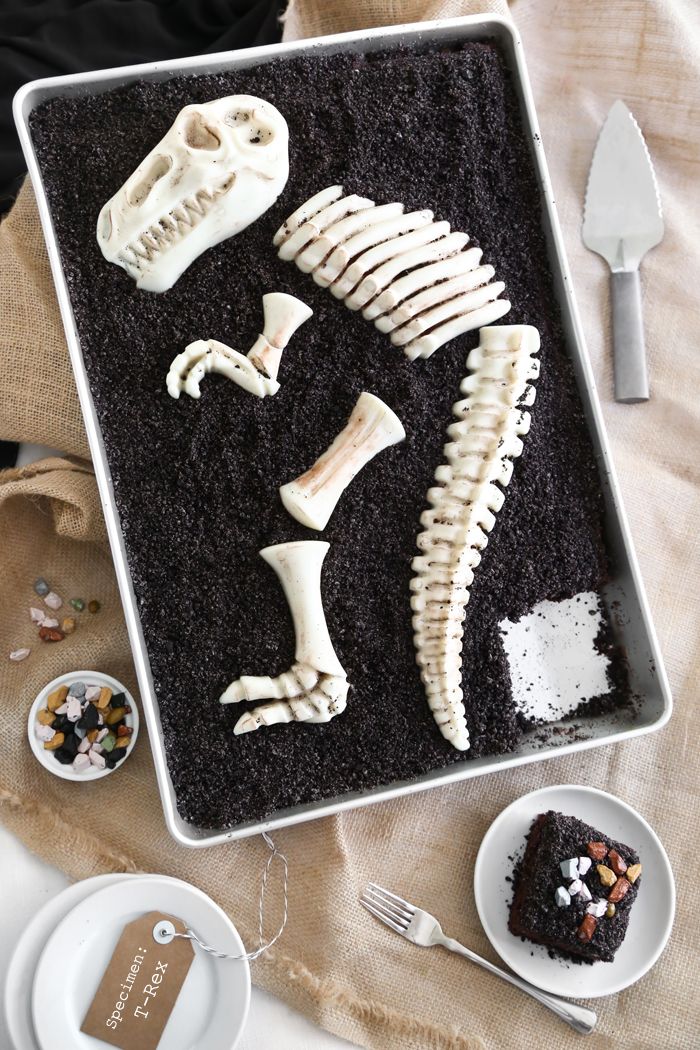 I'm dying over this Dinosaur Dig Triple Chocolate Sheet Cake at Sprinkle Bakes. It's so good looking—both the decoration and the cake itself—and is impressively easy. In fact, this is the find that made me consider a dinosaur theme in the first place.
I also love this dinosaur birthday cake which was made with a store-bought cake and a few, smart decorating hacks. I'm not sure that I can make such good looking dino outlines around the side, but go for it if you can. (Or get a bakery to help.) The banner is made from taking apart a store-bought HOORAY banner. So smart! Get details at Live the Fancy Life where you'll find other dinosaur dessert table ideas, too.
This Chocolate Chips Ahoy Dinosaur Cake (above & top) at Butterlust is deceptively gorgeous—it looks like it would take forever to make! (Thank goodness for small dinosaur figures.) Lucky for us, it doesn't. Katie even mentions that this can be made even easier with cake mix and store-bought icing. It's really all in the styling and, of course, the clever use of chocolate chip cookies.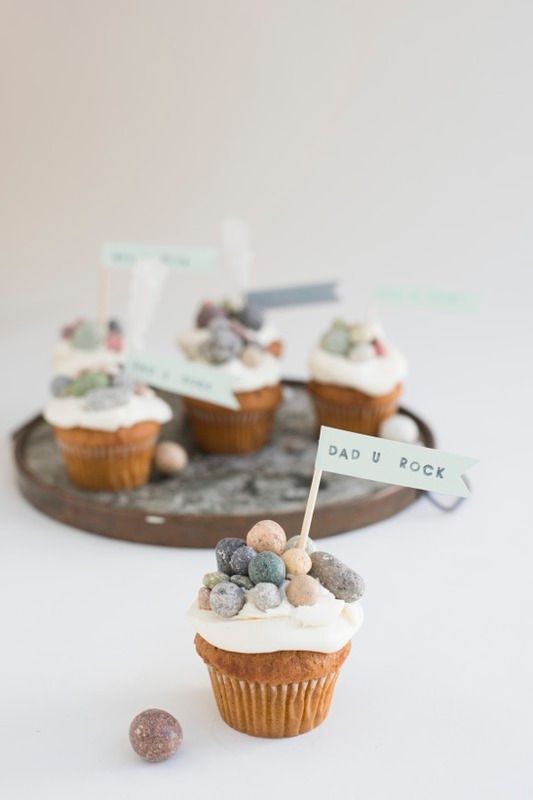 Remember these Dad, U Rock cupcakes that we found at Oh Happy Day? You can repurpose them for the dino party! Just skip the Father's Day-themed toppers and place little plastic dinos on top of the cupcakes among the rocks or even just around the cupcake platter. If you want, swap white icing for green or chocolate brown to give these a more pre-historic look.