It's been a nice (read: warm) run of things, but a chill is back in the air and I have a feeling it's only going to get colder from here. If my son's sniffles are any indication, we're about to hit cold and flu season, too. Inspired by Kate's round up of recipes packed with natural immune boosters, I'm toasting this weekend with one of these hot toddy recipes.
Most of the boozy versions here can be easily adapted to make hot toddy mocktails, but I've also included an official non-alcoholic version (a not toddy, if you will). So whether or not you want to spike your drink, grab some lemon, honey, and anything else you want to use to put a twist on your toddy, and get ready to get cozy.
Related:A French 75 cocktail & mocktail to kick off the holiday season.
Cocktails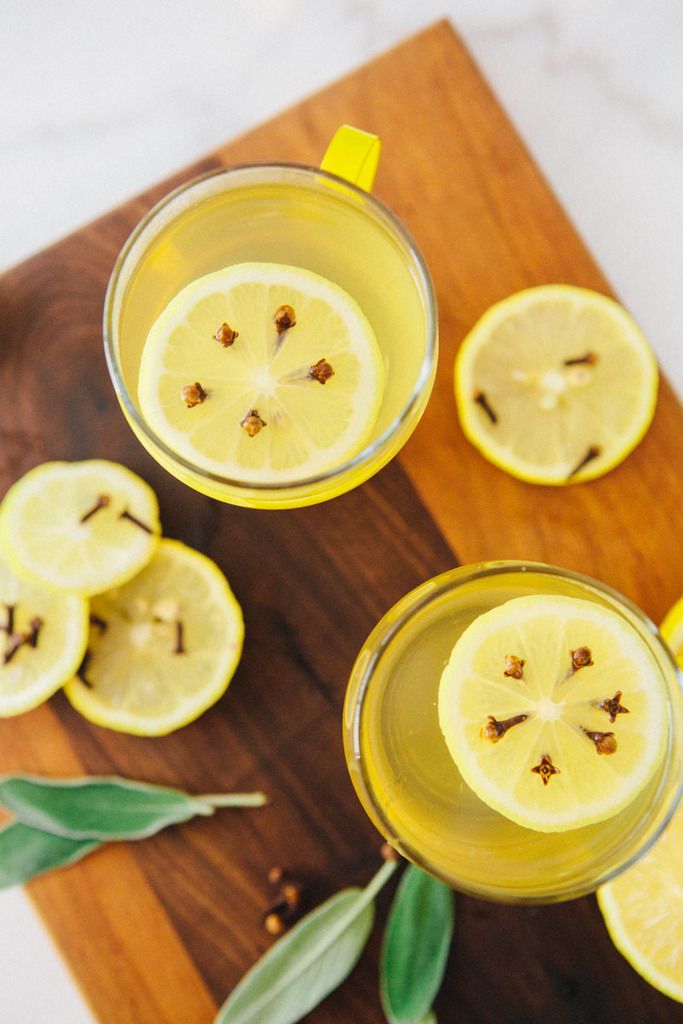 Let's start with a Classic Hot Toddy like this one at A House in the Hills (above & top). Contrary to what many think, the classic version is not made with tea, but rather nothing more than lemon, spices, honey, and brown liquor. It's near perfect as is though, with such a simple foundation, I get why people riff on the original recipe. Despite this one being called "classic" there is a little something extra. Take a look to see, though if you keep it out you really do have a classic version. It's your choice.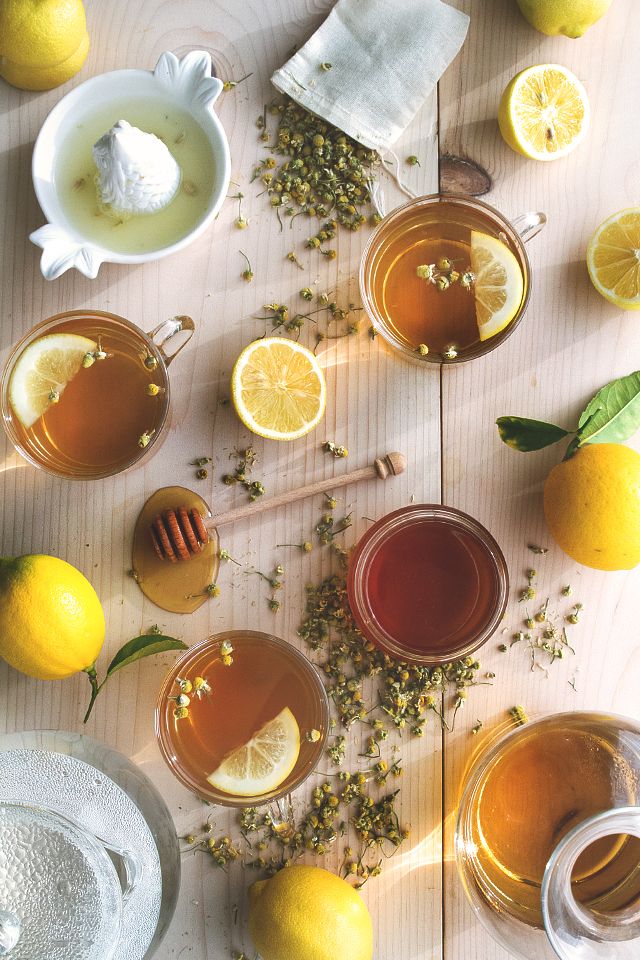 Our first stop for cocktails is almost always Honestly Yum and this Chamomile Hot Toddy is a perfect example of why. Todd is genius at putting a new spin on classics with a light, but creative touch. For this, he infuses camomile into honey to make a flavorful sweetener for a proper cocktail, as opposed to making a tea based drink that has a splash of booze. So clever and I'm totally sold. Oh, and don't be afraid: you should be able to make the honey with tea bags instead of flowers just fine.
Okay, this Dirty Chai Toddy at Food52 is plain genius. Chai, coffee, booze, oh my! You can easily make this without the coffee or without the booze, but putting the two together strikes me as the perfect after dinner sip, especially for a cozy dinner party with friends when you want to feel a little tipsy… without falling asleep. Because, come on, we all know how it goes.
Related: Coffee cocktail recipes to fuel your weekend.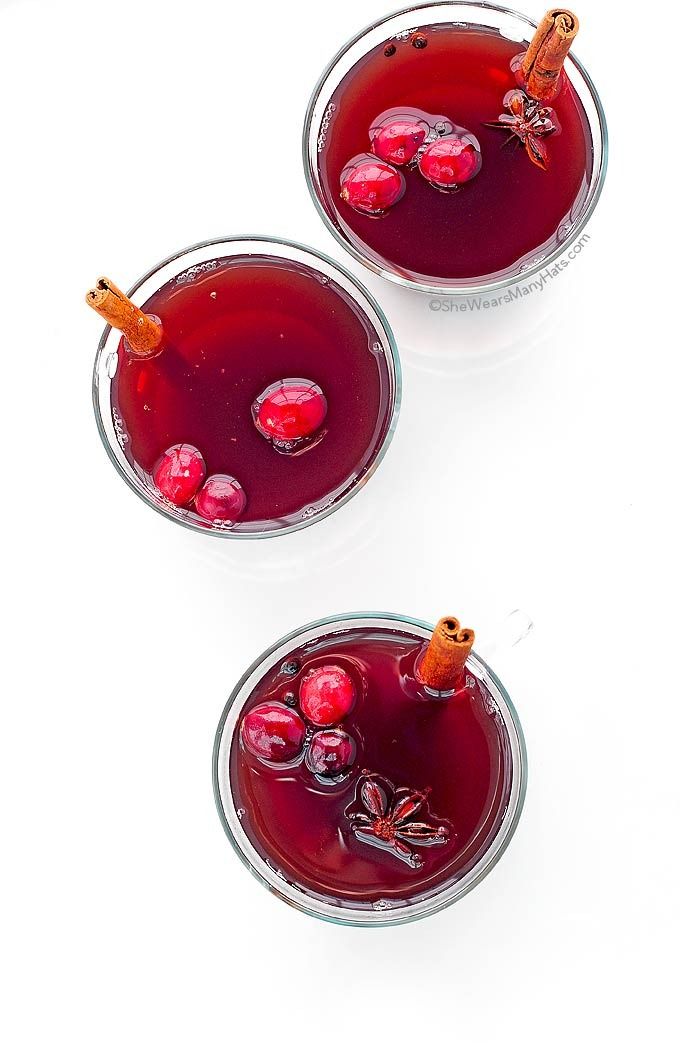 I'm thinking that this Spiced Cranberry Hot Toddy at She Wears Many Hats is the perfect drink to have on your radar for Thanksgiving weekend. Cranberry juice lends a festive vibe to this riff on the original and goes perfectly with all those warming spices.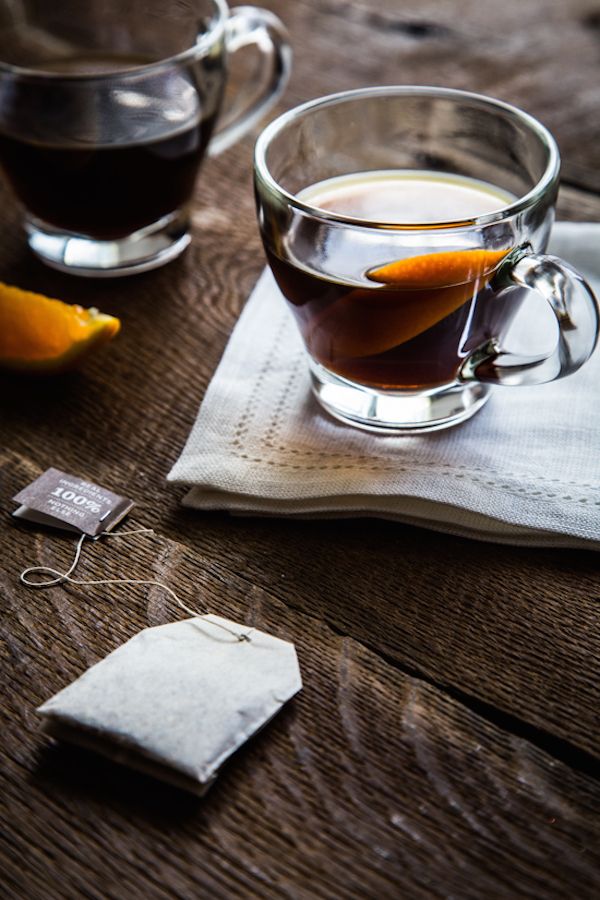 As we move through winter, we'll go from cranberry to gingerbread and there's no reason why our hot toddy shouldn't come with us. This Gingerbread Hot Toddy recipe that Kate found at Jelly Toast is perfect for the December holiday season, which is coming up faster than you think. Yum.
Mocktail
Though you could easily turn any of the recipes above into a non-alcoholic hot toddy, this Not Toddy recipe at BLDG 25 has you covered without any skipping or substitutions. Use any tea you like and, since this is the base of your drink, make sure to brew it right; you can use our handy guide on how to brew tea perfectly. Then add the rest. Start by using the measurements but, really, go with what tastes good. The whole point of the hot toddy—boozy or not—is delicious coziness made just for you.