You know what they say: Rosé all day. Except anything all day gets boring. That's why I whipped up five rosé cocktail recipes to keep the rosé wine flowing all summer long, no boredom allowed. On the latest Kitchen Help LIVE, our weekly Facebook Live broadcast on the Cool Mom Picks Facebook page, I show you how to whip up Frosé (a rosé slushie!),
Rosé Sangria, Rosé Watermelon pops, a Rosé Aperol Spritz, and Rosé Lemonade.
And, yes, they are all as totally delicious as they sound.
Related: Even more rosé wine cocktail recipes, because summer.

Here are exact recipes so that you can have them on file, because believe me, you'll want to!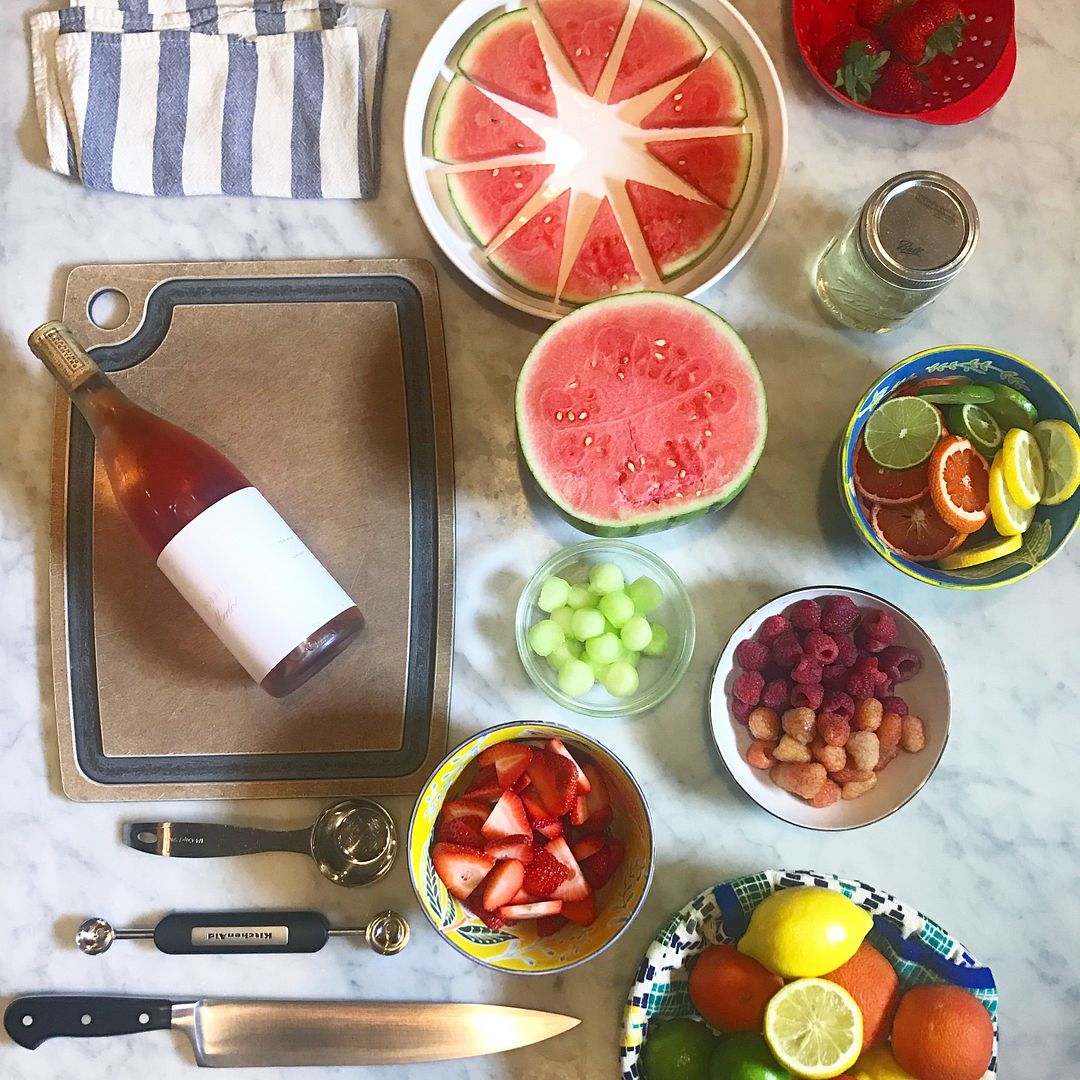 Frosé (Frozen Rosé)
1 bottle of dry rosé wine
3/4 cup of simple syrup, plus more to taste
1/2 cup fresh raspberries
Juice of 1/2 a lemon
1. At least 6 hours before you want to make the frosé, freeze the rosé wine in an ice cube tray.
2. Add rosé ice cubes and remaining ingredients to a blender, and blend well, being careful not to over blend, which will impact the consistency, which you want to be like a slushie. If yours gets too watery, pour the frosé into a freezer-safe container and freeze for up to 3 hours before serving.
Rosé Sangria
1 bottle of dry rosé wine
1/3 cup brandy
1/4 cup Grand Marnier
1 cup club soda
1/4 cup sugar (optional, to taste)
A squeeze of fresh lemon juice (optional, to taste)
Fruit, any combination of lemon slices, lime slices, orange slices, raspberries, sliced strawberries, blackberries, and sliced peaches
1. Add about half of the fruit to the bottom of a glass pitcher. Add the rosé, brandy, and Grand Marnier. Gently muddle the fruit and mix the liquors. Top with the rest of the fruit and serve.
Rosé Aperol Spritz
Rosé wine
Aperol
Club soda
1. For each drink, fill a high ball glass with ice and top with 3 parts wine, 2 parts Aperol, and 1 part club soda.

Have you guys been tuning into our weekly Facebook Live series, Kitchen Help LIVE? If not, be sure to start tuning in every Thursday 1 pm ET / 10 am PT on the Cool Mom Picks Facebook page for live sessions where I give tips, share cheats, demo techniques, and generally chat with you guys about anything that makes life as the family cook easier.