I've had the best time seeking out the best Mexican food blogs serving up authentic Mexican cuisine in honor of Cinco de Mayo. I've always loved this holiday; in my hometown of New York City, May 5th marks a point in early spring when we're absolutely sure there's no turning back. So the weather's beautiful and Mexican food and margaritas: What could be better?
But, over the last few years, I've become aware of how narrowly — and through our own lens — we Americans tend to celebrate holidays like Cinco de Mayo and Lunar New Year.
I mean, nachos for Cinco de Mayo? We can do better, friends!
Related: 3 Mexican food bloggers on what Cinco de Mayo really means to them.

Don't get me wrong, nachos are delicious and I have no doubt many folks from Mexico agree — but they are not exactly Mexican food.
Any time you're craving real, home-cooked Mexican food, I hope you'll consider delving a little deeper into authentic Mexican cuisine through recipes from a few of the best authentic Mexican food bloggers, who all bring their personal stories, heritage, and passions to their recipes.
This post has been updated for 2023 from an earlier version
The Best Mexican Food and Cooking Blogs:
Some of our favorites 
La Cocina de Leslie
Leslie of La Cocina de Leslie was born and raised in California eating the food of her grandparents, who were from the states of Sonora and Chihuahua in Mexico. So she pretty much thought that she had Mexican cooking down — until she moved to the small town in Mexico where her husband was raised. Leslie has lived there for over 16 years now and, among other things, blogs her favorite Mexican recipes from there, some traditional, some regional, and others newfangled.
We still love Leslie's Tostadas that were featured in our round up of Mexican dinner recipes that aren't tacos, and I can't thank her enough for introducing me to a new-to-me Mexican sausage in her recipe for Longaniza Pineapple Tacos that was featured in one of our weekly meal plans. Next up, I'm deciding between her recipes for Garlic Shrimp or Camarones a la Mexicana (pictured). Decisions, decisions.
Muy Bueno
I've been a longtime fan of Muy Bueno and Yvette's cooking. Not only are her recipes fabulous, but they come from the heart. See, the native Texan started cooking seriously when she realized that if she didn't, her cultural heritage, which was passed to her by her mother and grandmother, would fade. Can you think of a more beautiful reason to share your family recipes?
Yvette's passion for Mexican food and culture and love of family come through in every bite — and not just because her mother sometimes co-writes recipes with her. We featured Yvette's Huevos Rancheros with Chorizo Refried Black Beans in our 2016 collection of Cinco de Mayo recipes. This year, I'm eyeing Slow Cooker Pork Tinga Flautas (pictured at very top) and, of course, these gorgeous Prickly Pear Margaritas, seen here.
Pati's Mexican Table
Pati Jinich is a venerable Mexican food expert. The Mexican born-and-raised host of the Emmy and James Beard award nominated PBS show, Pati's Mexican Table, traded in a career as a political analyst to focus on her Mexican culinary endeavors. From teaching friends about Mexican cooking to landing a television series and publishing cookbooks, this woman has done it all. She's also eaten and cooked it all, which you can tell from her comprehensive site.
You can explore the recipes on her Pati Jinich blog, but I love looking through her 9 seasons worth of TV show recipes. since they are organized by theme and you learn so much more that way!
No matter how you find recipes from Pati, be sure to check out her Big Brunch Enchiladas (pictured) and Oreos Conchas. Because OMG.
Related: Our favorite Chinese food blogs share delicious, easy Chinese cooking for home.
Mexico in My Kitchen
At Mexico in My Kitchen, Mely Martinez shares traditional home-style meals from across México. She focuses on the foods from regions she's lived in her home country and, lucky for us, there are many: 27 locales in all, giving us a taste of many different regions of the country. The teacher's love of cooking comes from her time spent growing and picking vegetables on a farm with her grandparents and helping with tasks like grinding corn to make masa for what were surely the most deliciously fresh corn  tortillas ever. (Want one.)
Now living in the United States, Mely continues her own traditional of sharing regional home cooking with us, showcasing its glorious simplicity with recipes including Chorizo Potato Crispy Tacos (a favorite of mine!) and Three Pepper Stew (pictured).
The Other Side of the Tortilla
Maura of The Other Side of the Tortilla is not of Mexican descent, but she was born in Tamaulipas, lived all over Mexico her whole life — she moved 29 times! — married a Mexican man, and became a dedicated, knowledgeable student of Mexican food. She also happens be a terrific professional writer, and a lovely food photographer; that's abundantly evident on her blog, which she started 10 years ago to help her teenage son learn how to cook Mexican food authentically.
For us home cooks, I appreciate that Maura shares recipes that are manageable for a busy cook to recreate at home, with influences from Tamaulipas, Nuevo León, Veracruz, Puebla, Estado de México, Tabasco, and Yucatán. Yes please to more travel around Mexico, if only through food!
I love so many of Maura's recipes, but I have to point out her Sopa de fideo, a soup I fell in love with several years ago. She also taught me how to make Mangonadas, those delicious spiced mango treats sold by street vendors. Then, she one upped herself and made Mangonada Popsicles, a smart, fun, easy twist on a classic Mexican recipe — and the perfect example of why I love her blog.
You can also find her new cookbook The Mexican Home Kitchen: Traditional Home-Style Recipes That Capture the Flavors and Memories of Mexico from our affiliate Amazon.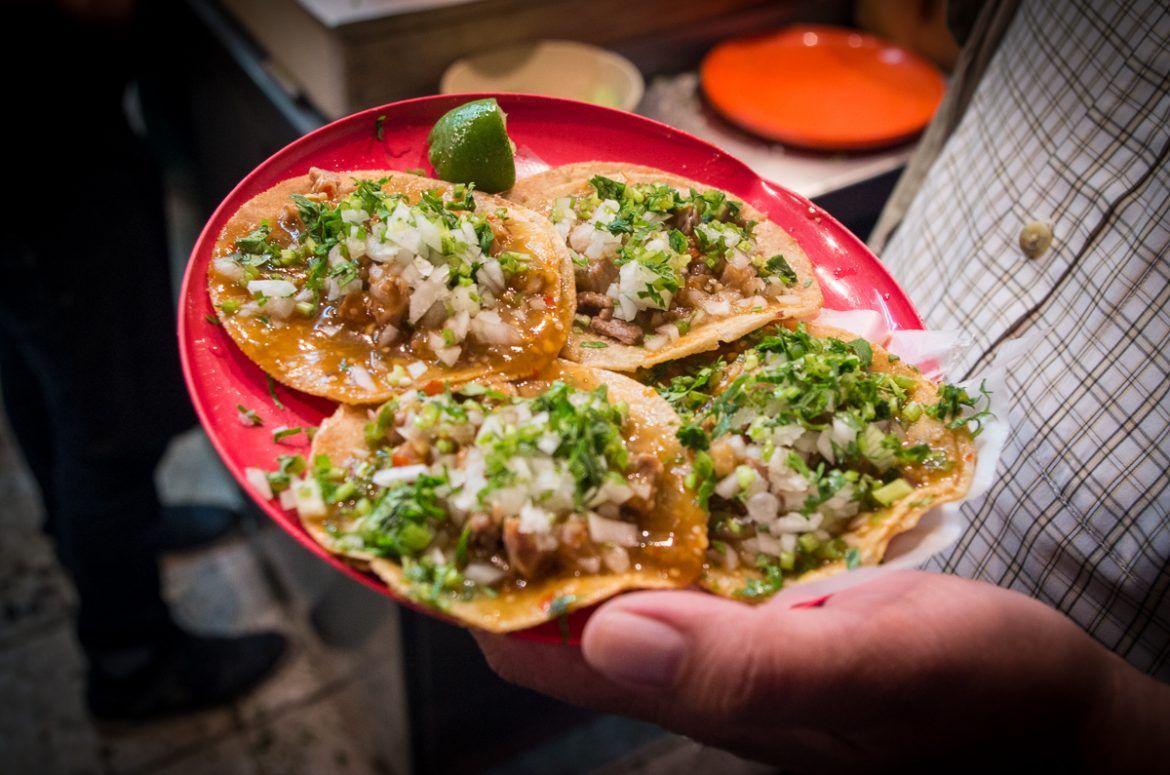 What's Cooking Mexico
What's Cooking Mexico isn't a Mexican recipe blog per se — though it does offer a few — but I'm including it here because of how excited Ben Herrera manages to make me about Mexico and Mexican food. Every time I visit, I'm ready to board a plane.
Ben's discoveries focus primarily on his hometown of Mexico City, one of my favorite cities in the world, but still manages to give you a sense of the breadth of flavor and color that Mexican cuisine offers. Perhaps because Ben clearly knows it well and loves it so much.
If you think a taco is something with a hard shell always piled high with salsa, sour cream, iceberg lettuce, and plain diced tomatoes, start with his piece on the anatomy of a taco.
UPDATE: What's Cooking Mexico is no longer around, so we've provided archived links here that you can still search. You can also find Ben's recipes in a few places, including Culinary Backstreets,
Top images:Gonzalo Mendiola and Chad Montano via Unsplash
While all of us at Cool Mom Eats are working hard to make sure that we share the work of all kinds of fantastic food bloggers who are both experts in their field or creating excellent food content but not (yet) best-selling authors or household names, it's hard to know absolutely everyone. We're always open to your own favorites, so drop us a comment here, anytime, or hit us up on Twitter or Instagram with suggestions!