I've waited a long time—8 years, to be exact—to have a kid old enough to get excited about a new movie the way that I do. Going to the movies is one of my favorite pastimes and, for once, both me and my kids are eagerly waiting a new release: the Minions movie. Minions opens today and to celebrate the moment, and the fact that I'm not alone in it, I found 5 adorable Minion treats.
If your kids (or you) are die hard fans, you can whip these up this weekend, maybe before hitting the theater? Or bookmark these for when they ask for a Minions-themed birthday party. Because that's surely coming to a home near you soon.
Related: The ultimate roundup of fun, affordable Minion birthday party ideas that you can actually do.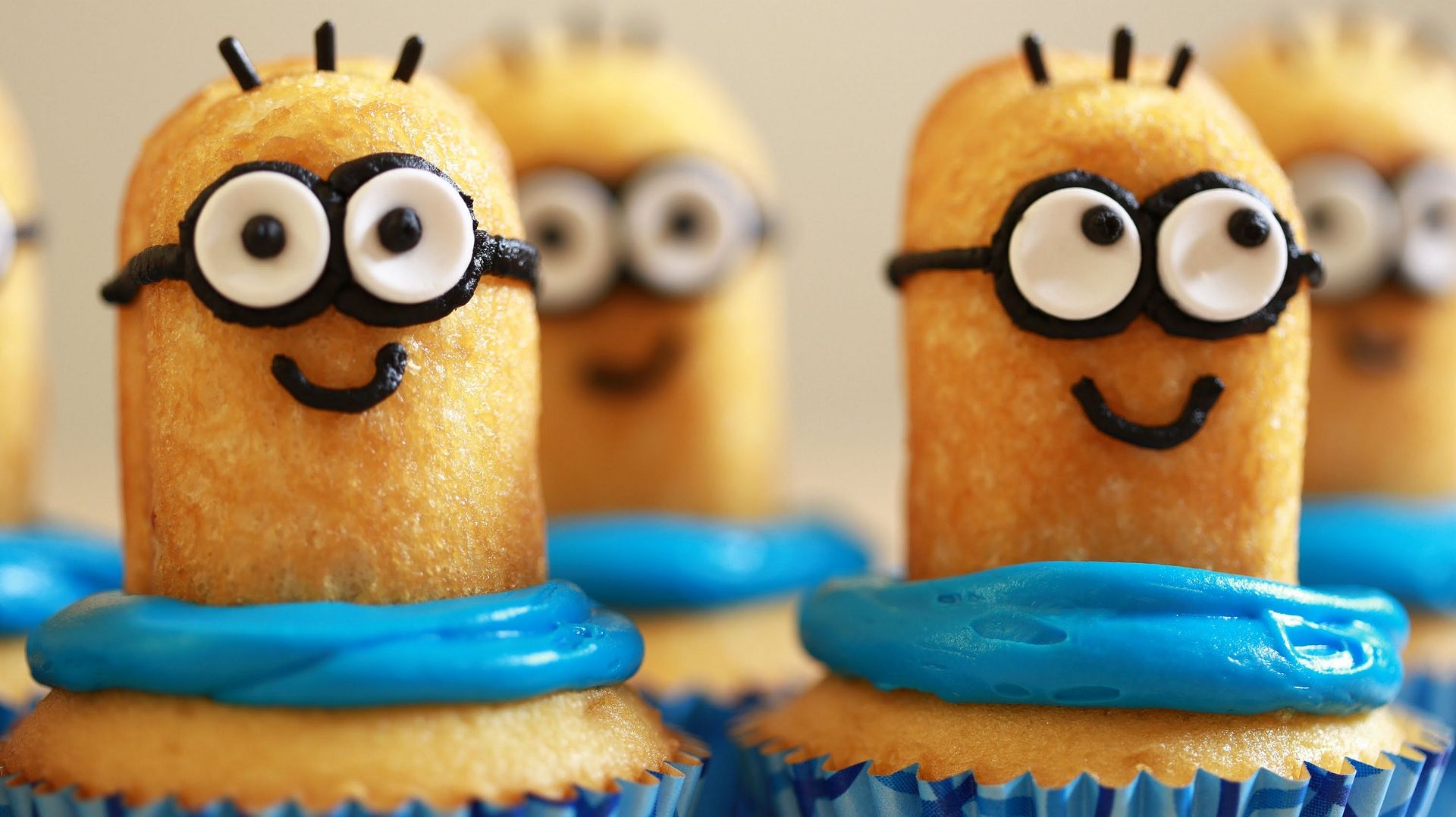 These absolutely adorable Minions Cupcakes are a perfect example of why Rosanna Pansino's Nerdy Nummies is one of our top picks for the best YouTube cooking shows for kids. Her treats are always spot on and, though they often have many steps, are easy to make, especially if you watch her step-by-step videos. And, if you're wondering, Twinkies are available, at least at our Amazon affiliate.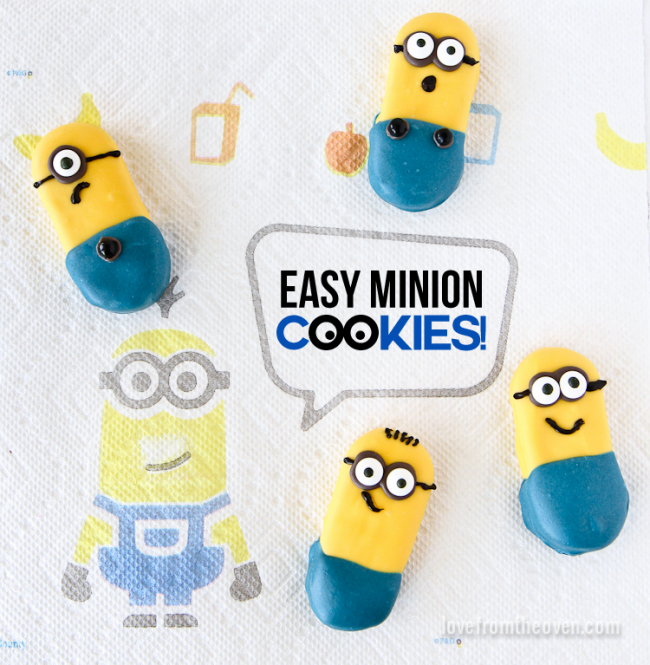 Stock up on cookies and candy melts! With a few key ingredients, these Minions Cookies and the Minions Cookie Pops up top are a super easy kitchen projects. In fact, this is as much a kitchen craft as is is a tasty treat, so pull the kids in the kitchen to help make these. So cute!
Related: Awesome ideas for a Frozen movie party—because kids just can't let it go.
These Minion bananas that Christina found at UK's Party Delights are as hysterical as the little guys themselves. I showed these to my boys and they couldn't stop cracking up. I'm thinking the funny nature of the idea may distract from the fact that, well, it's really just a banana. Ha! Oh, and the printable is available for free download.
Of course, Bakerella made the most amazing Minions cake pops. If you're an advanced baker or just super inspired, check out her instructions on how to recreate these mini masterpieces. If you go slow and are patient, making them seems pretty straightforward. Even so, I suggest you go into this kitchen project ready to accept less than perfect results. Or maybe that's just me.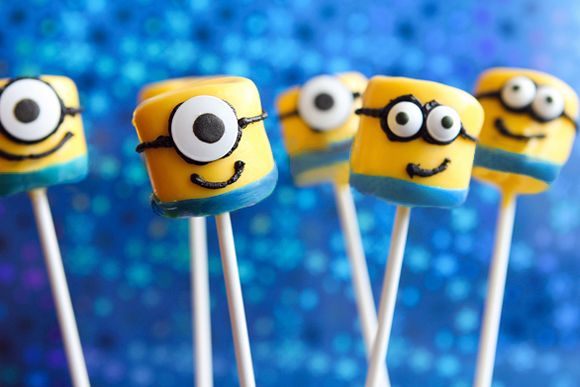 If you like the idea of a Minion pop but can't imagine taking on the cake pops recipe, try these Minions Marshamallow Pops. These are cute and simple, kind of like the Minions themselves.