There's not much to say about these funny wine labels at Vine Pair that they don't say on their own. Well, except for the fact that they aren't real. I should say that right away so that you're not disappointed because, once you read through them all, you're going to wish that they were.
Related: Rough day? Have we got wine glasses for you.
These hysterical labels were written as though the wine bottle could talk back to you; as if it already knew what was going to happen after you drank it. All of it.
These labels say the things to your drunk self that your polite friends won't.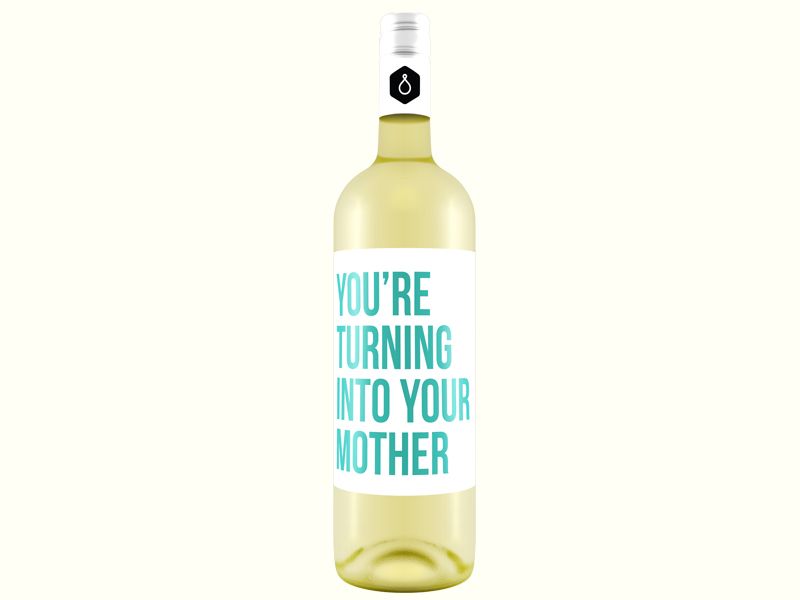 If you want a chuckle, head over to Vine Pair to read all 26 labels. And, though you can't buy these, you can borrow the sayings to print up your own using Avery wine labels ($9.76, affiliate Amazon). Or, if you're fancy, head to Personal Wine where you can create a design with one of these sayings using a template. Then, they'll print them up all pro.
Because, lets be honest, we all know someone who needs to hear certain things that are better said over wine. Including ourselves.