If you're headed to visit a friend or family member who's just home with a new baby, consider skipping the registry and getting them the gift that will mean the most—food!  If you are a parent, you know how manic and exhausting those early days of babyhood are and that, sadly, the thing most quickly abandoned is cooking. You have the power to make tired and stressed new parents feel comforted, loved and, most importantly, full with these fresh takes on great meals to make for a new mom.
Before you go looking for the usual standbys, we decided to get creative with food gifting. Sure you can throw together a freezer-friendly pan of Skinny Chicken Enchiladas or Baked Mac and Cheese, but we came up with three unexpected approaches that will delight your loved ones as much as it sates them. Plus, these are easy for you, too. A win-win.
Spoil mom with foods she couldn't eat during pregnancy.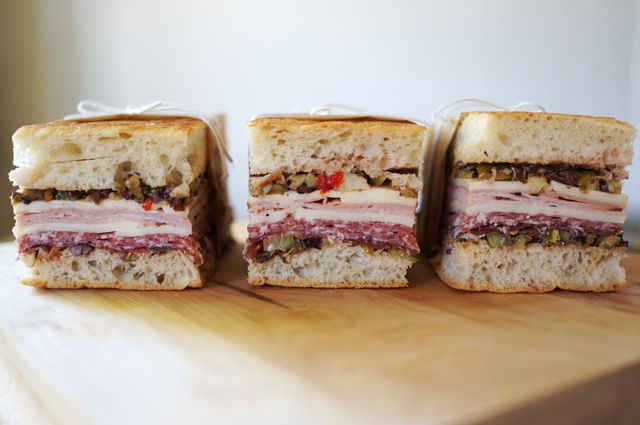 For starters, let's focus on  mom. Chances are she is craving a killer sandwich loaded with all the deli meats she couldn't eat during pregnancy. Sure you could stop at the local gourmet shop and let them do the work, or go for the gold and whip up a hoagie, sub, or whatever regional name you call them. This New Orleans-style Muffaletta at Honestly Yum is loaded with meats, cheeses, and delicious olives. Making a muffaletta is easier than it looks and you get to present one impressive looking sandwich that will feed the family for a few days.
We also love the idea of putting together a wicked cheese plate with all the soft cheeses mom had to avoid during those long 9 months. Brie, gorgonzola, camembert, roquefort, feta, all the notorious no-no's. Why not go ahead an put some prosciutto on there as well? Follow our easy guide on how to make a fancy cheese plate with supermarket ingredients to get something like this beautiful platter from Honestly Yum without spending an arm and a leg, and hand it over with a bottle of Prosecco. Just be prepared: This may earn you godparent status.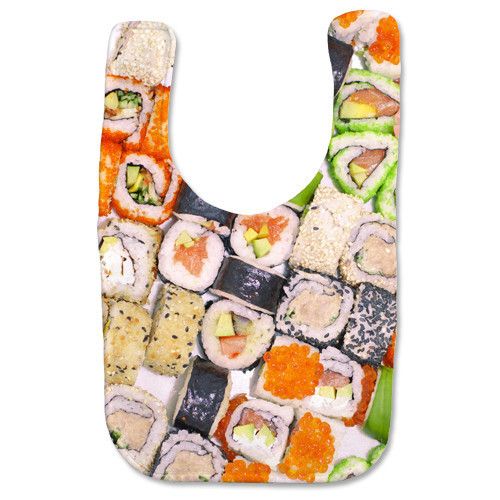 Don't have time to shop for ingredients and put something together yourself? No worries. Grab a gift certificate from mom's favorite local sushi place. You can even pair it with this funny sushi bib for baby. This is quick, easy, and still shows that you were giving mom some serious thought. And the bib will make everyone laugh, too, don't you think?
Do the prep work.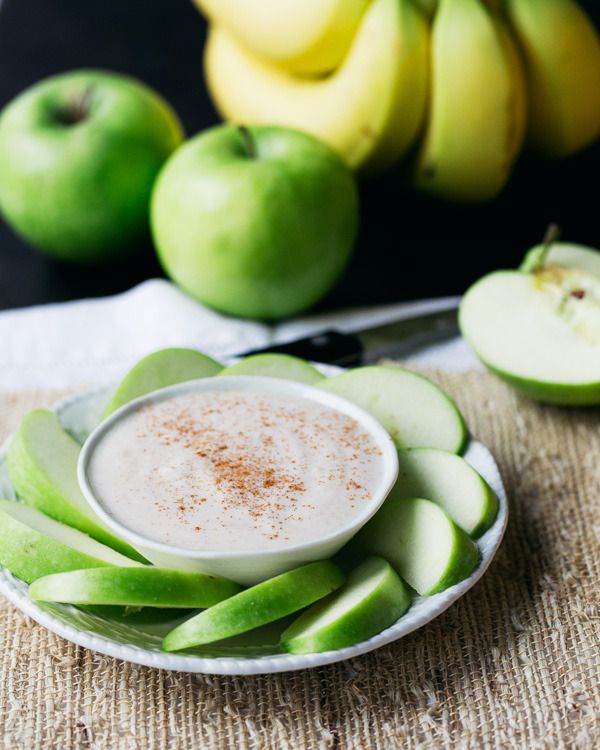 Indulging mom is great but, if there are older kids in the house, we are willing to bet she'd love some help getting them fed well. Why not prep fruits and veggies for the family so that everyone has easy access to healthy snacks while mom or dad are busy with the new baby. Pair fresh fruit with this tasty Cinnamon Yogurt Dip (pictured) from A Couple Cooks and prepped veggies with a delicious Roasted Garlic Parmesan Ranch by Mom Foodie that can double as a dressing or dip.
And, yes, if it's not too much we suggest that you bring both. Finding time to buy, wash, and prep fresh produce is not easy when a new baby is in the house. Be sure that you squeeze lemon juice on any fruits that brown easily, like apples and pears, and don't skimp on veggies. They can be both a snack and, if you include bags of pre-washed greens, come together to make a salad at dinnertime.
Make a meal kit.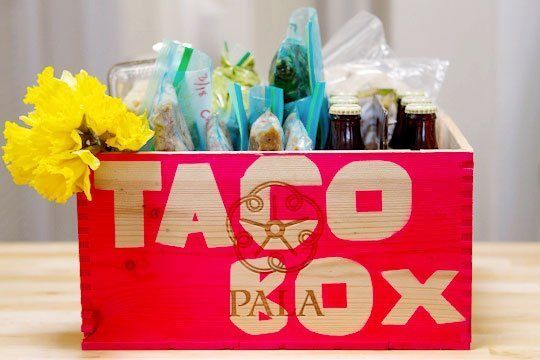 We love the idea of putting together a meal kit so that parents can easily cook on their own. For some, being able to do so brings a much-needed semblance of normal life when everything is otherwise turned upside down by a newborn.  This New Baby Taco Kit (above & top) from our friends at The Kitchn is pretty genius, complete with fresh flowers and a 6-pack. They have a great guide on what should be included, but you can easily customize this however you like—or however your loved ones would like.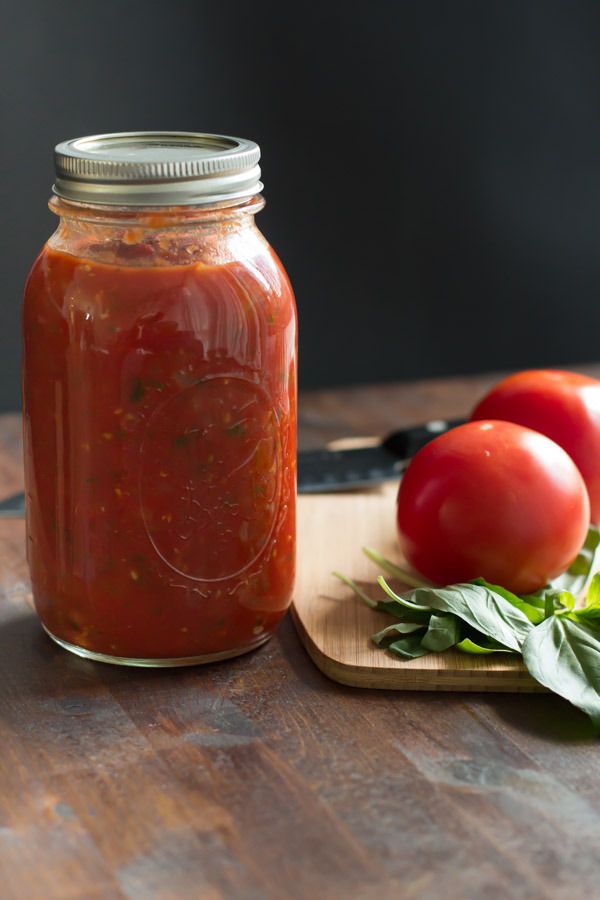 Of course, you can never go wrong with a simple meal of pasta, tomato sauce and cheese. (Personally, I think that there should be a religion based around this combo.) Make this simple, delicious homemade tomato sauce recipe at Primavera Kitchen and bungle it with store-bought pasta, a ball of fresh mozzarella, basil, fresh tomatoes, and a loaf of bread. Whichever exhausted parent can manage to boil pasta and cut mozzarella will look and feel like a rockstar come dinner time. And isn't that how every new parent needs to feel?
If you can't manage to do the prep for an entire meal yourself, don't fret. You can always gift a subscription to a meal delivery service. We've reviewed two—Blue Apron and Plated—both of which deliver meals with pre-prepped and measured ingredients. All the cook has to do is follow a few easy instructions to get a fresh, homemade dinner on the table. And, if they like the service and want to splurge on it some more, you've given busy parents the gift of knowing that it's possible whenever they need it.