I was so smitten with the clever Little Me personalized plates for kids when we featured them a few months ago. Talk about fabulous gift idea for kids! But now, she's added these new Motors sets that I'm loving too. The new Trains and Drivers sets are a very cool extension of Dylbug's adorable personalized plate line, which are such a fun, creative way to get your kids excited about what's in front of them.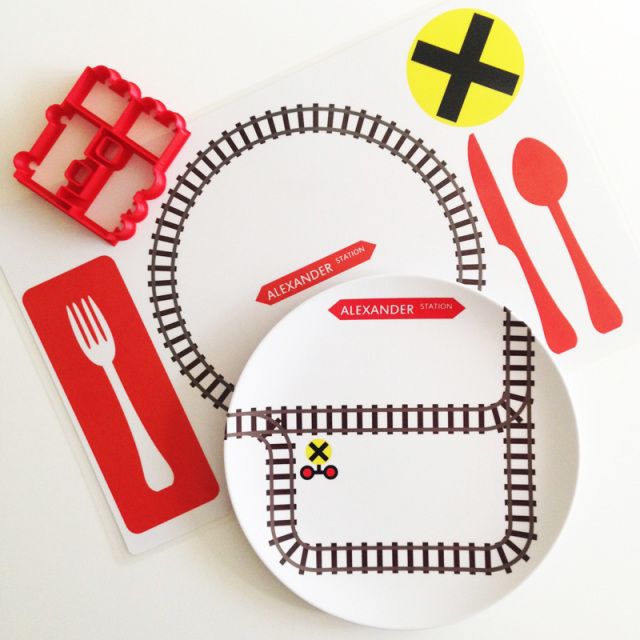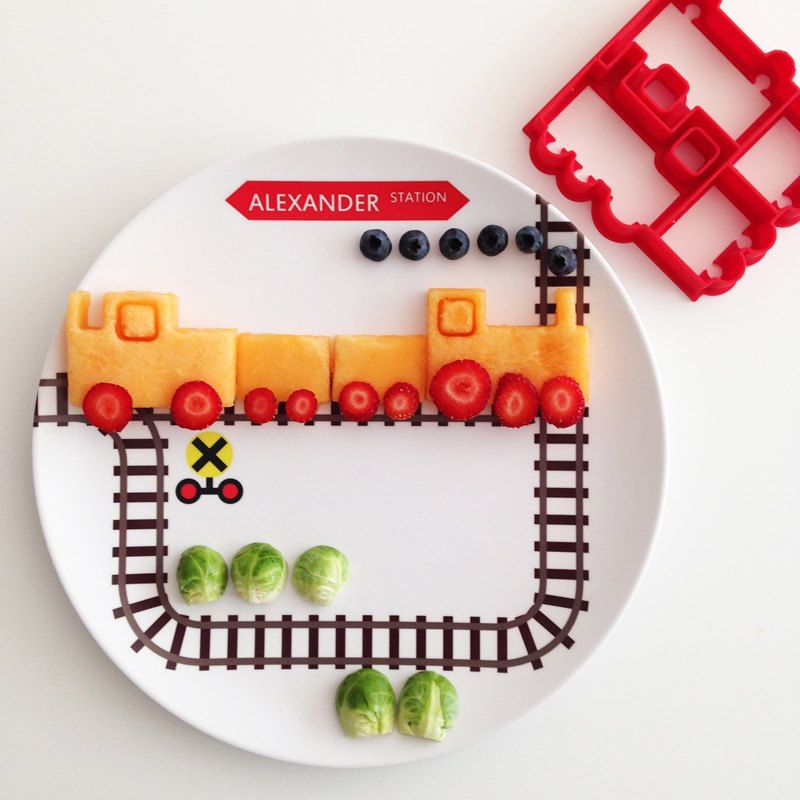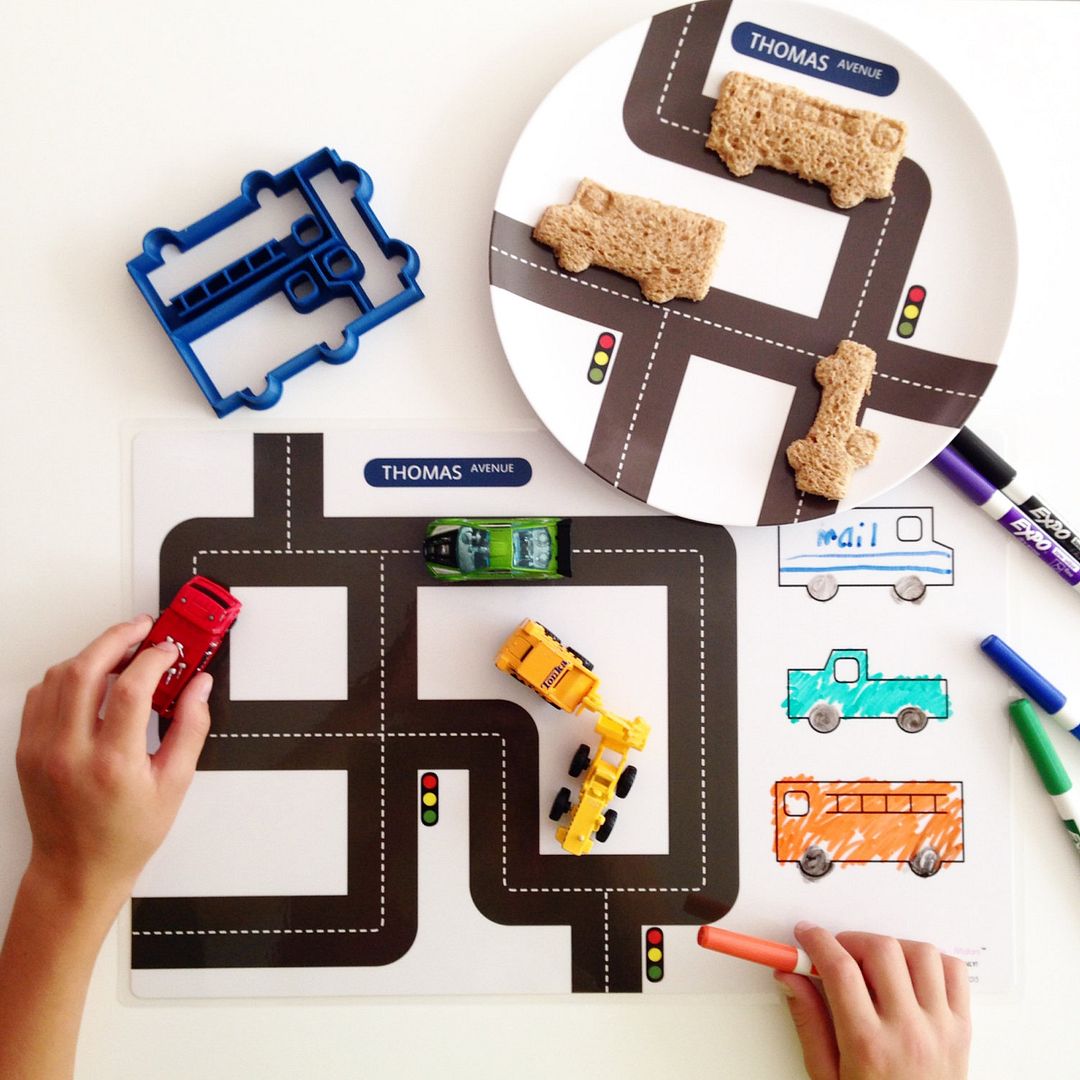 Why is food so much more delicious when it's shaped like a train or a car? I don't necessarily have the answer to that question and really who cares if they're eating it. Each plate can be personalized with your child's name, and includes a cool food cutter so no fancy knife skills required. Add in the coordinating placemat for a really fabulous gift.
And I should say that I'm happy that they're gender neutral, because my girls love playing with trains and cars just as much as my son did. Maybe even more.
You can purchase the new personalized train track and road plates for kids at Dylbug.com.