I've been on a quest to find the perfect sauté pan since the summer, when a bolt on the inexpensive one I grabbed at a department store exploded off the pan while my daughter was helping me cook. Yikes. Obviously, quality (and safety, who knew?) was at the top of my list. But I was also considering things like weight—I wanted pan that I could easily lift to drain grease—and a non-glass lid unlike the one my son dropped that shattered into a million pieces. And, of course, I wanted something that cooks evenly, quickly, and without sticking to the pan too much.
Easy, right? Ha.
Related: Why OXO stainless steel cookware makes for an affordable alternative to the big-name stuff.
Then the new brand 360 Cookware offered to send us a pan to try out. I had heard about how different 360 Cookware products are from your regular, everyday pots and pans and wanted to see for myself. So I tried out their no water or oil required vapor cooking method method to check out the buzz. Whoa.
— Don't miss an exclusive 360 Cookware offer below —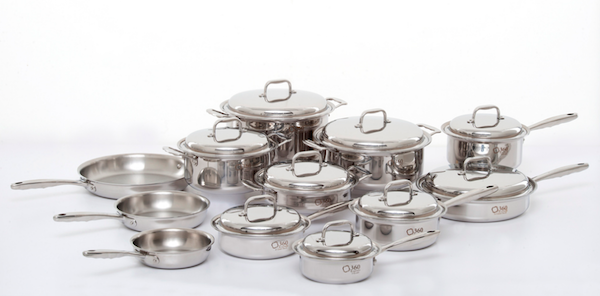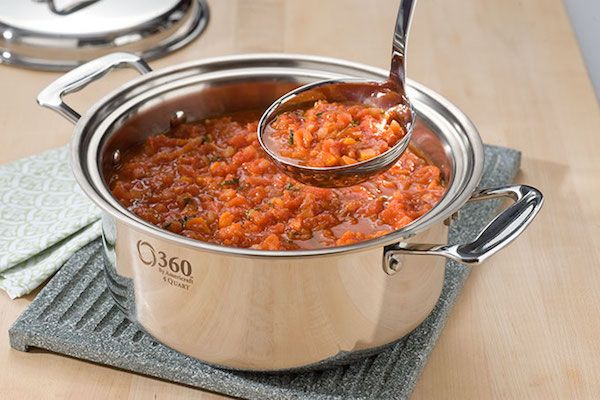 In a nutshell, vapor cooking means you're cooking food over low to medium temperatures without fat or water. It keeps food low in fat and dense in nutrients. And, yes, your food can still brown, crisp, and cook through.
The way it works is by creating a vapor seal between the metal lid (not glass, so it won't break) and the stainless steel pan. The moisture that's naturally in your food releases, then circulates through the pan as it cooks. Once you see the steam start to leave the pan, you spin the lid and reduce the heat to low. From what I experienced, the high quality metal does keep your food cooked evenly throughout.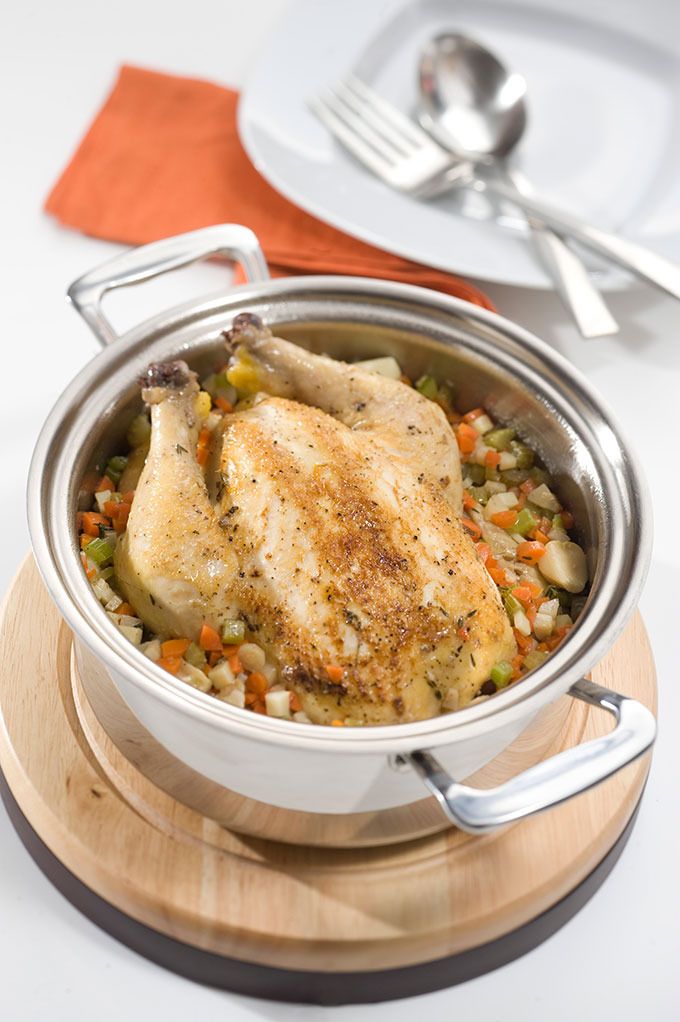 I'll admit that this method a little hard to get used to. The biggest challenge for me is not lifting the lid to check my food or stir, because once you do that, you break the vapor seal and have to start over. So this method may not be for everyone; you need to be patient, and definitely start by following the recipes on their site.
It's important to note that you can also just cook the way you're used to cooking with these pans too. But if you need to drain grease or water, know that the pan is pretty heavy. It's not like you're going to be able to get kids to help out in that sense. I even found it especially hard to lift and tip the large sauté pan while holding the the lid against it to drain and I'm a little older than ten.
Related: Getting kids in the kitchen: A helpful guide to teaching kids cooking skills by age.
It's also worth saying that these are super pricy pans, and definitely an investment. The 1q saucepan with cover is $249 while a stainless 7″ fry pan is $99. Pricy. They're among "Oprah's favorite things" but you know, she makes more than I do.
That said, they are designed to last the rest of your life so it may be worth trying out just a single pan to see if it's up your alley. If you love it,  you can always get one pan a year until you've collected the whole set.
Shop the full line of 360 Cookware products, including slow cookers and bakeware, at the 360 Cookware site and take advantage of an awesome 20% exclusive Cool Mom Eats discount with code "coolmompicks" at checkout. You can also find 360 cookware at your local kitchen supply shop or at our affiliate Amazon.
For more info, check the 360 cookware blog which has some fascinating testimonials from users about weight loss, cooking with diabetes, and more.
And thank you to 360 Cookware for sending us a pan to try out.