Star Wars! Is there anything more to say? How about easy Star Wars party snack recipes? That's right, the force has awakened our appetites and we're celebrating with these Star Wars themed treats. Whether you're hosting a Star Wars party any time soon (seems inevitable) or you're just partying with your family to celebrate Star Wars VII: The Force Awakens this weekend, these easy snacks will hit the spot.
Related: More than 40 of the coolest Star Wars birthday party ideas for your little Padawan.
These Easy Stormtrooper Pretzel Snacks at the Scrap Shoppe blog are spot on and, even better, simple to throw together. In fact, you can probably make them this weekend, even during the busy holiday season, to get in the spirit of the movie release—even if you couldn't score tickets.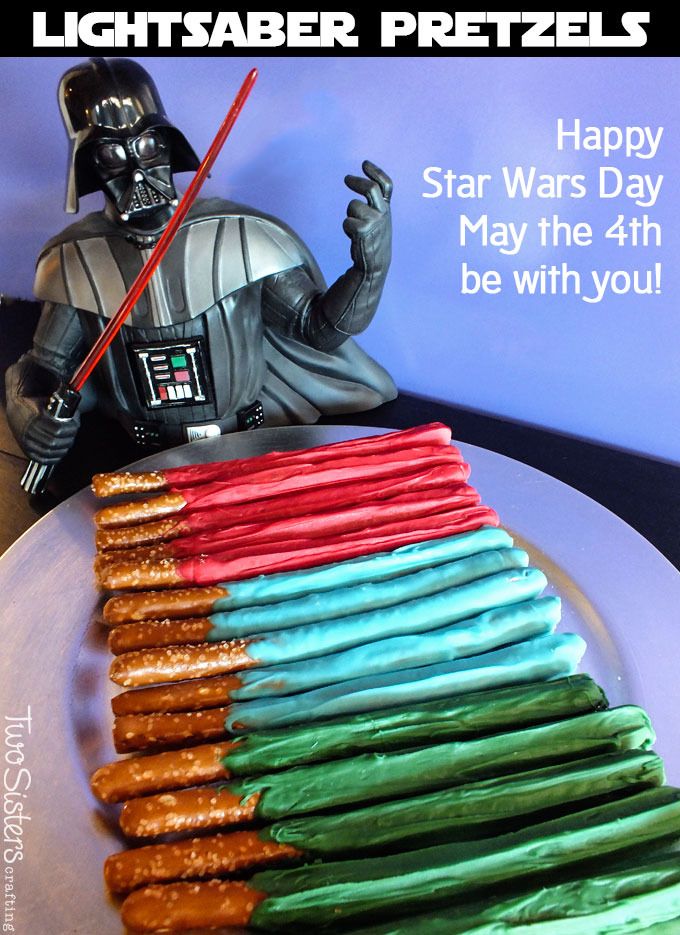 The Lightsaber Pretzels at Two Sisters Crafting are also very easy. They make a fun addition to any Star Wars party, but can even be made during a play date or for movie viewing at home to catch up on the story before hitting the theater for The Force Awakens.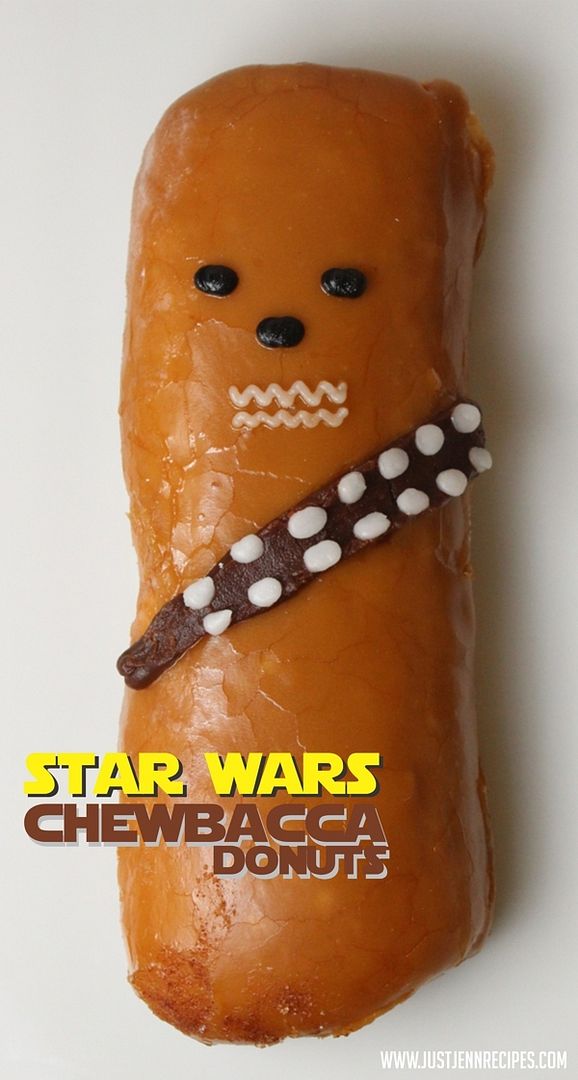 Okay, these Chewbacca Donuts at Just Jenn Recipes are just plain hilarious. Yes, they are easy, too (sense a theme here?), but that's beside the point. Humorous Star Wars-themed donuts for the win.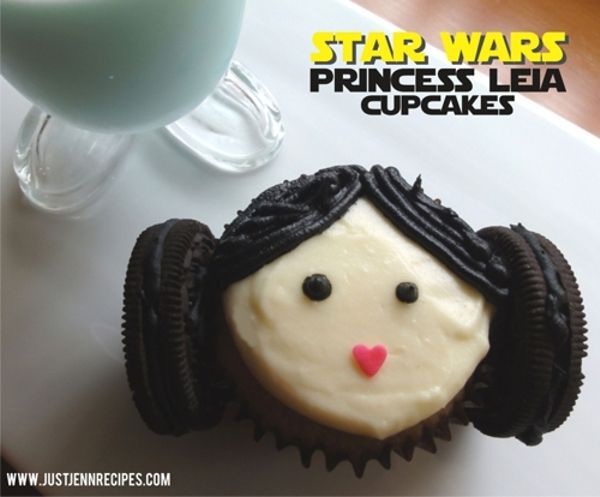 If you're a serious fan, an avid baker, or just planning a Star Wars birthday party, these Princess Leia Cupcakes also at Just Jenn Recipes are adorable. For decorative cupcakes, these rank pretty high on the simple scale. Trust me, I'm terrible at decorating cakes—but I can stick an Oreo on the side of a cupcake. You can, too!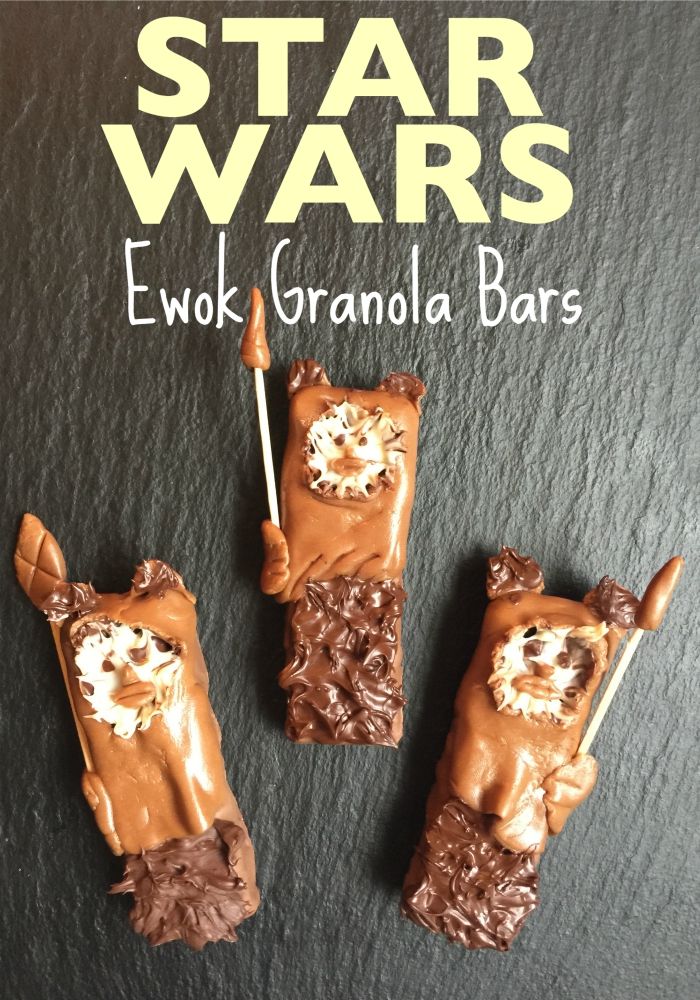 How cute are these Ewok Granola Bars at Totally the Bomb? They're a little fussy to make by dipping this and sticking on that, but the directions are straight forward and you start with store-bought granola bars. Not so bad if you're hosting a party or maybe just putting a couple together for a family movie night snack.
I love these Storm Trooper Cupcakes at As Far as the Stars so much. They look great and, if you're willing to find and work with fondant, making these isn't much of a big deal. Cut, stick, decorate—you get the drift.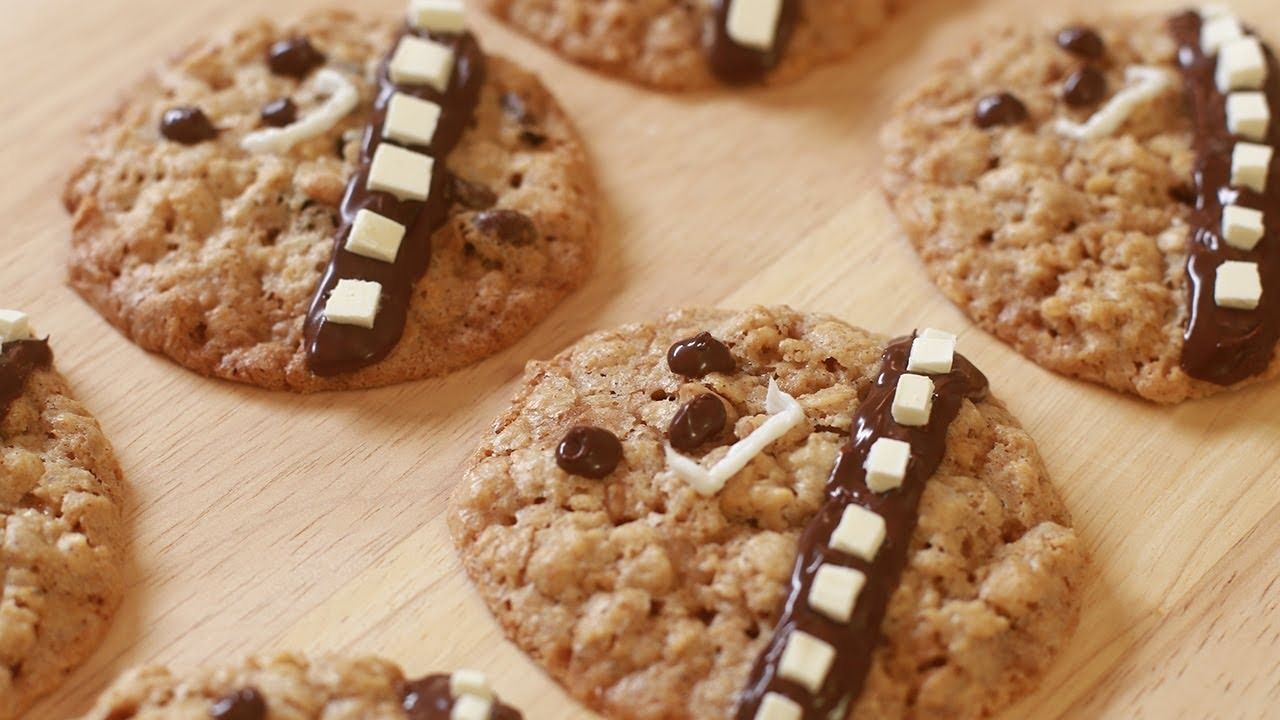 I love that these Chocolate Chip Wookie Cookies at Nerdy Nummies, one of our favorite YouTube cooking shows, starts with simple chocolate chip cookies. From there, these get a little more complicated, at least for someone like me who breaks into hives at the sight of a pastry bag. If you are more adept at working icing than I am, you'll find these a cinch, especially if you follow Ro's easy instructions.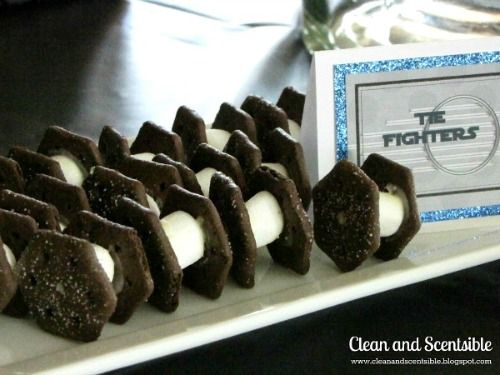 Star Wars is not just about the characters. If your fan is as obsessed with the ships as mine, these TIE Fighter Cookies that Christina found at Clean and Scentsible are in order. And yay for a snack made with two easy-to-find store-bought products.