Every year there is a Christmas tradition at which I totally fail: making cookies for Santa. I never think about a treat for the big guy until my kids happily exclaim, "Let's make cookies for Santa!" on Christmas Eve night. Sigh. Instead of doing what I've done in the past (give Santa fortune cookies from our Christmas Eve takeout), this year I've prepared by finding 5 easy cookie recipes for Santa.
These recipes are made with a short list of ingredients, are easy to whip up with kids, and are cute, too. Because why not? They will make you seem like the best parent ever, and I can guarantee they're tastier than fortune cookies. Which works out for you in the end.
Related: One sugar cookie dough recipe, ten easy Christmas cookies.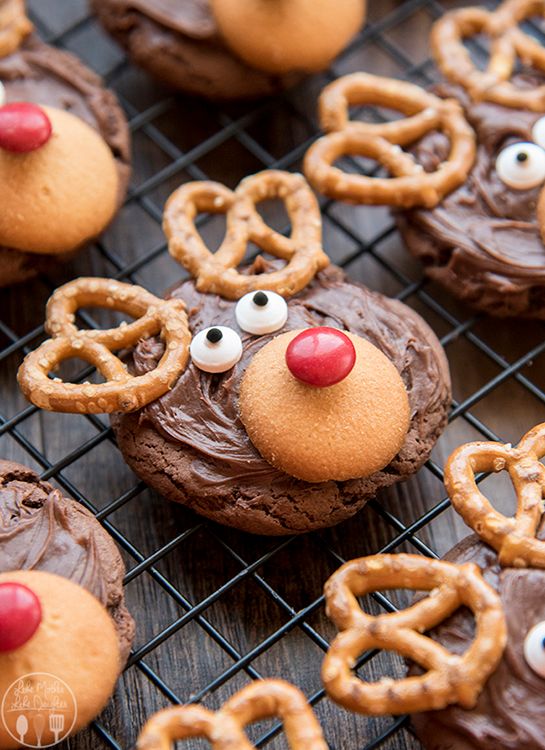 These insanely cute Reindeer Cookies (above & top) at Like Mother, Like Daughter use cake mix for the cookie, making them a snap for kids to whip up. And how fun for them to make these faces with store-bought goodies. Perfect!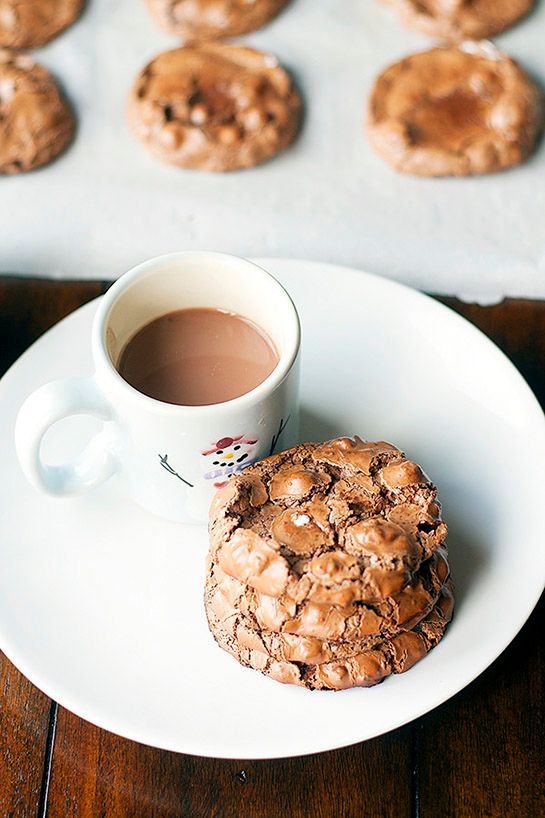 I love these Flourless Hot Cocoa Cookies at French Press because they have a short and simple ingredients list, making them perfect for last-minute baking. Plus, they're like hot cocoa on a plate. Santa is going to love these.
Okay, so the Candy Cane Pretzel Buttons at Nutmeg Nanny aren't technically cookies, but I'm pretty sure that Santa won't care. These adorable treats only use 3 ingredients and come together lickety split.
Related: Easy cookie swap recipes to impress… without the hard work.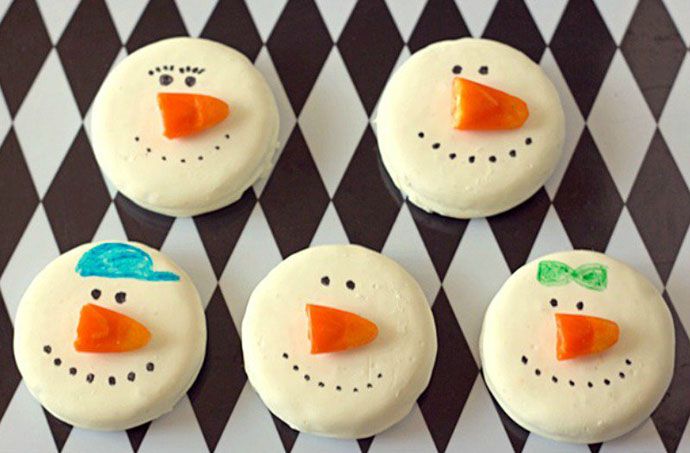 Get out your edible markers and start coloring! These Simple Snowman Cookies at It's Yummi are about as easy and fun as cookie-making gets. Honestly, the kids won't even need you for this recipe.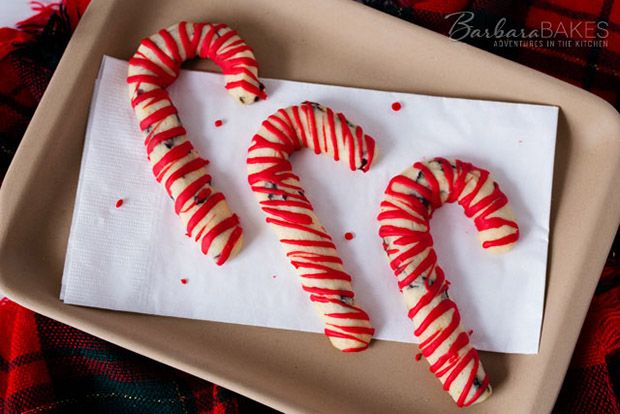 The Candy Cane Cookies at Barbara Bakes are festive, fun, and delicious. Made out of tasty shortbread, the dough is not difficult to make and can even be spruced up with a bit of lemon and cherry if you're feeling adventurous (and have lemon and cherry on hand). Plus, you don't even have to make the frosting. You're welcome.