I still remember visiting a friend's house as a teenager and learning that people make salad dressing from scratch. Wonder of wonders! As a child raised on a solid stream of store-bought, low-fat ranch, I had no idea this was even possible, much less easy and delicious.
I've never looked back and, now that I cook all the time, I even get seasonal with my creations. I'm hoping that these salad dressing recipes will inspire you to do the same.
Last week, Kate shared green salads that the kids will love, too, and these easy, delicious homemade salad dressing recipes will only help your veggie crusade. Or at least make your salads more delicious. Either way, a good deal, right?
Top image: Rhubarb Dressing | Inspired by the Seasons
Related: A simple warm-weather salad that everyone can share—even picky eaters.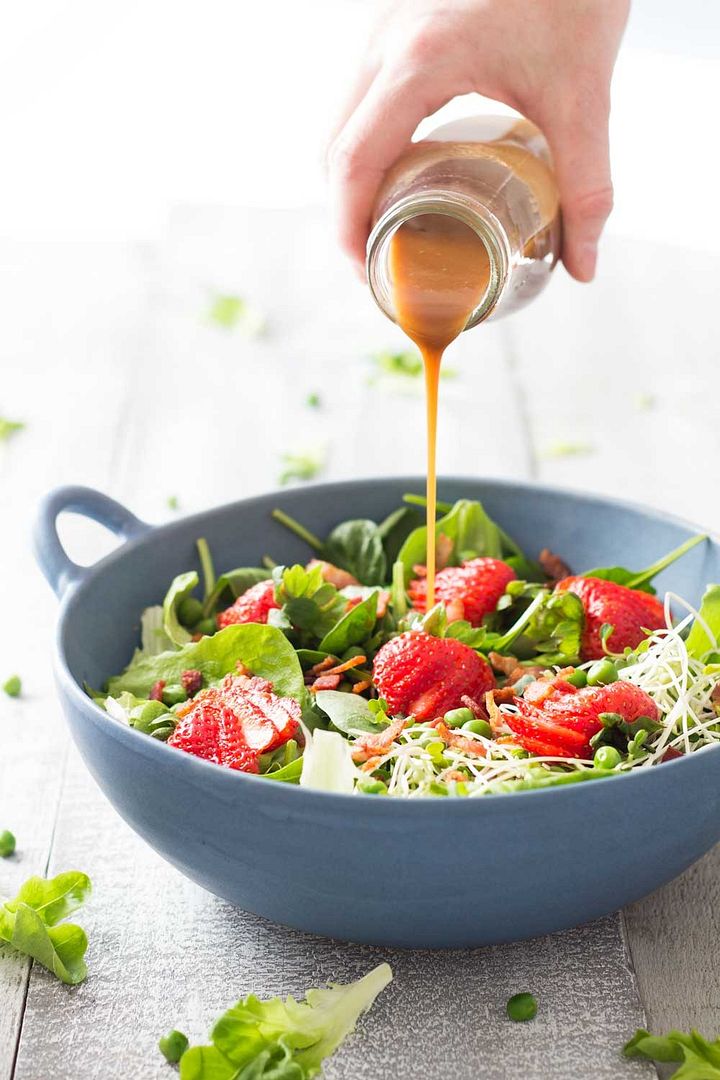 1. Maple Mustard Balsamic Dressing
Maple and mustard may not seem obviously springy to you, but hear me out. Put them together and you'll find that the combination is a phenomenal complement to all the yummy fruits you'll be throwing into your salads this spring and summer. Lorena at Green Healthy Cooking recommends dressing her Strawberry Bacon Salad with a Maple Mustard Balsamic Dressing. Yes, please!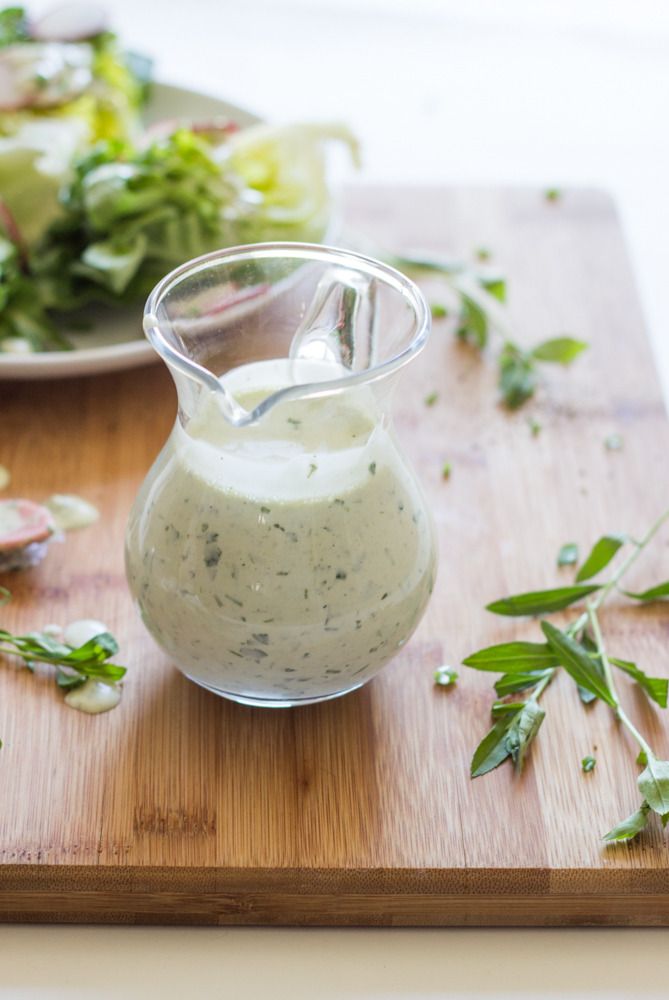 2. Buttermilk Green Goddess Dressing
While I mostly think of vinaigrettes when I think spring salads, the fresh herbs in this Buttermilk Green Goddess Dressing by Katya at Little Broken makes it a refreshing fit for this time of year. This creamy dressing has such great flavor that you can sneak all kinds of hearty vegetables into your salad, and it's similar enough to ranch that the kids (probably) won't even complain.
3. Rhubarb Spring Salad Dressing
If you really want to get creative with your spring salad dressings, I love the Rhubarb Dressing at Inspired by the Seasons (above), and not just because the lovely rose quartz shade matches my spring wardrobe. (Ha.) Few vegetables herald warmer weather like rhubarb, and the combination of its tart flavor and honey is on point. (Also like my spring wardrobe. Or I wish).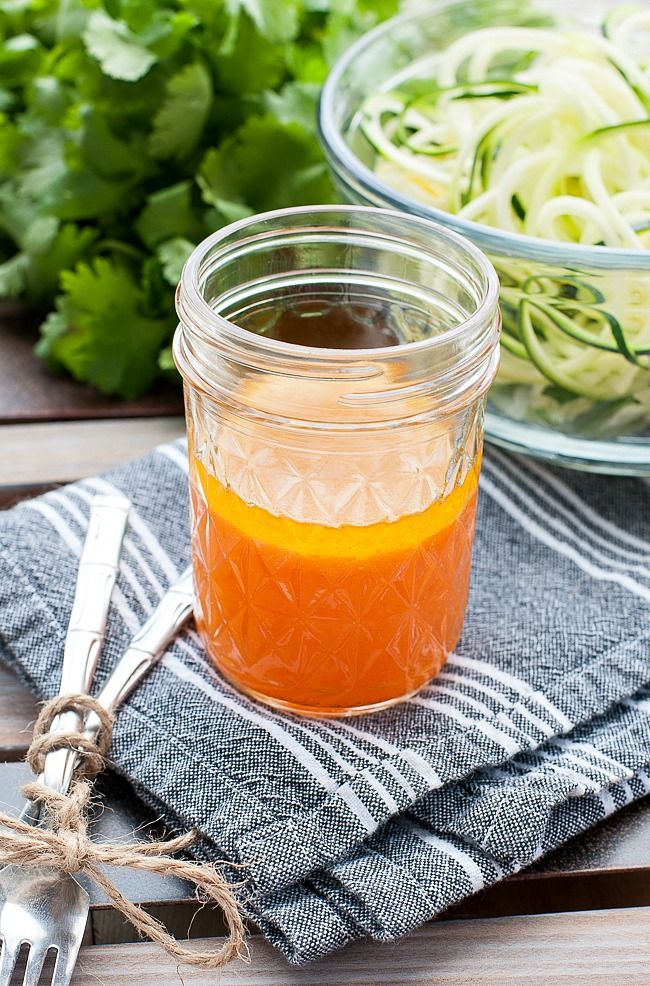 4. Honey Sriracha Lime Dressing
What is it about Sriracha? It seems like everywhere I go, food items I know and love have been spiced up by this so-hot-right-now sauce. I may not be sampling the Sriracha Popsicle I saw the other day, but the spicy condiment works beautifully in this Honey Sriracha Lime Dressing at Peas and Crayons. Add as much or as little Sriracha as you like depending on the spice tolerance of your little ones.
Related: 7 sweet corn salads that celebrate the best of summer
5. Tangy Roasted Beet Salad Dressing
I may be in the minority here, but I'm a big fan of beets. Even if they're not your or your kids' top veggie, beets are easier to like when roasted sweet and done up right, like in this creative Tangy Roasted Beet Salad Dressing at the Charming Detroiter. (And, for the picky ones, by done up right I mean pureed so that they may not even be identified as beets.) Plus, this salad dressing's fuchsia color gives it a fun presentation. Just keep in mind that, though the recipe comes together super quickly, the beets have to roast for a couple of hours before you start.
Related: 6 kid-friendly green salad recipes that make warm weather dinners easy.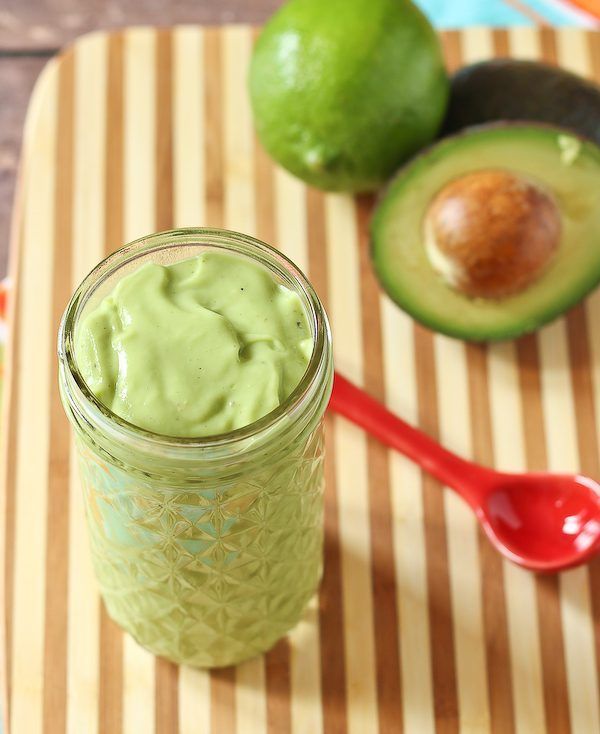 6. Creamy Avocado Lime Dressing for Spring Salad
This Creamy Avocado Lime Dressing with Cumin at Rachel Cooks looks so good, I could eat it with a spoon. And I just might. But even if you don't go to that extreme, I think that this would make a perfect creative spring salad dressing or simple dip for cut carrots and cucumbers if your kids still aren't willing to eat a traditional greens-based salad. I'd also try it on this Quinoa Salad with Pinto Beans, also at Rachel Cooks, for some southwestern goodness.