I'm one of those people who loves to cook, but loathes cleaning, especially when it comes to recipes that require several large pots and pans. You know, the kind that don't fit in the dishwasher? The worst, especially on busy weekday nights. I'm assuming I'm in the majority here, right?
Since it isn't in my budget to hire someone just to wash my dishes (ha!), I'm taking shortcuts like these amazing one pot pasta recipes to save major clean up time. These come together in a snap, and since the ingredients all cook in one pot, they also require minimal cooking effort. So you can focus on more important things, like eating.
Related: 6 delicious sheet pan recipes for easy cooking and even easier clean up. 
This One Pot Pasta Carbonara at Whitney Bond may not need much of an introduction, considering the bacon and egg are clearly visible, but also know that it has a generous helping of garlic and chives to take the flavor to the next level. Yes, please.
This One Pot Creamy Sausage Pasta at Smells Like Home is the ultimate comfort food. Use sweet or spicy sausage depending on your (or your kid's) mood, and prepare to be amazed.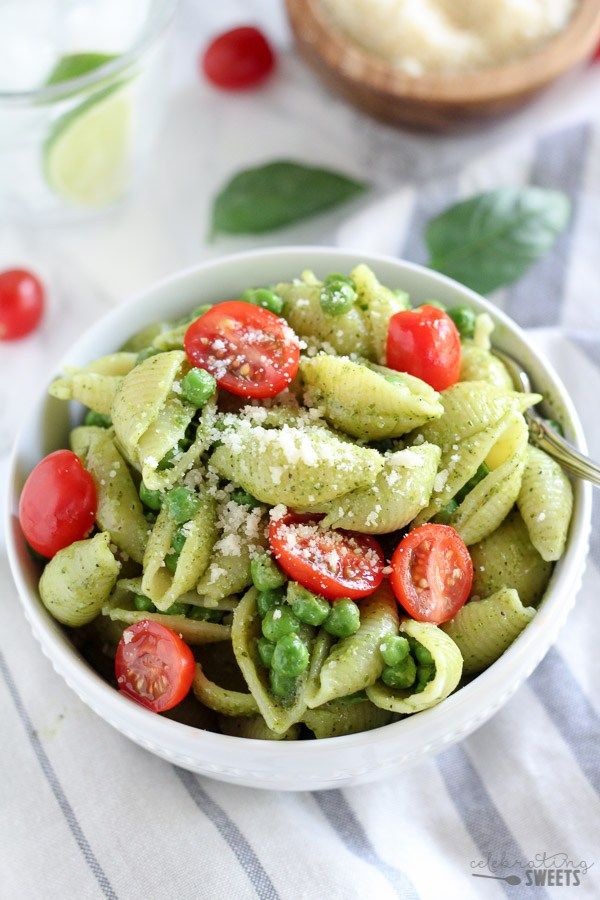 This beautiful One Pot Pasta with Peas and Pesto at Celebrating Sweets only requires four ingredients. And if that doesn't sell you, Allison includes a couple of yummy variations to try, so you can easily change this up depending on your taste or the contents of your pantry. This dish can be served warm or cool, making leftovers perfect for packed lunches.
Related: 9 tasty pasta recipes that will have your kids asking for seconds. (Ours did.)
This One Pot Lasagna Pasta at Oh Sweet Basil looks so hearty and wonderful that I want it to appear in my Dutch oven, well, now. Luckily, it takes under an hour from start to finish and requires only 10 minutes of prep, which is something that I can't say for most other lasagna recipes. This is totally worth it.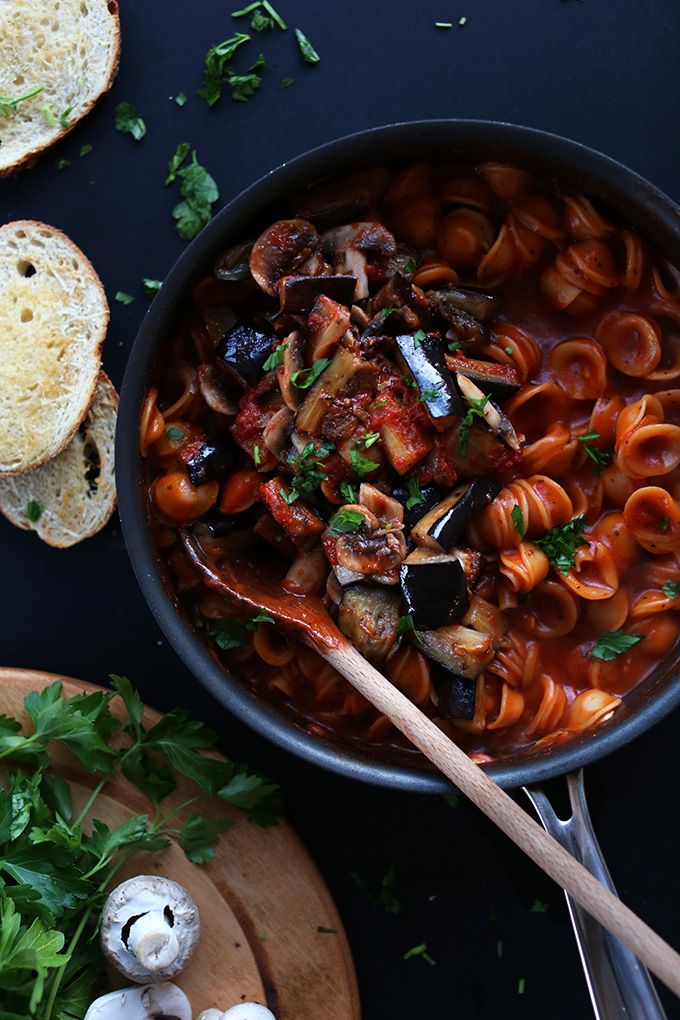 For those of you looking to add more veggies to your diet, try this gorgeous One Pot Vegan Pasta at the Minimalist Baker. Zucchini or yellow squash make solid substitutes if your kids aren't fans of eggplant. Either way, serious yum.
This One Pot Chicken Ranch Pasta at Damn Delicious is destined to be a crowd pleaser, especially if you're feeding kids or, you know, anyone who appreciates bacon, cheese, and ranch flavor. I've never tried a recipe by Chungah that hasn't been "damn delicious," and I have a feeling this one won't disappoint either.
If you want to keep it classic, this One Pot Pasta Bolognese at Center Cut Cook totally fits the bill. And, as with all of these yummy one-dishers, the pasta is cooks in the sauce instead of in water, which means more flavor for less work. Game-changer.