With the start of the Chinese New Year — in 2017 marking the beginning of the year of the rooster, in 2018 the year of the dog, and 2019 the year of the pig — food is a huge part of the holiday, playing a significant symbolic role. And so we want to help make it easy for you to celebrate with your kids over food. But instead of curating recipes for you — because, after all, lots of us are newbies to the holiday too — we want to share our favorite Chinese and Chinese-American food bloggers so you can explore their recipes on your own for the holiday and beyond.
Because more than making a traditional recipe that we find for you just for the Chinese New Year, you can honor the holiday by learning, alongside us, about Chinese home cooking for all year long.
Related: How to make tea eggs with kids for Chinese New Year.
Top: Long Life Noodles at The Woks of Life | Steamed Stripe Bass from Red Cook at The Toronto Star | Pork Dumplings at Omnivore's Cookbook | Stir-Fried Beef with Black Pepper at Appetite for China
CME is a rStyle and Amazon affiliate
Appetite for China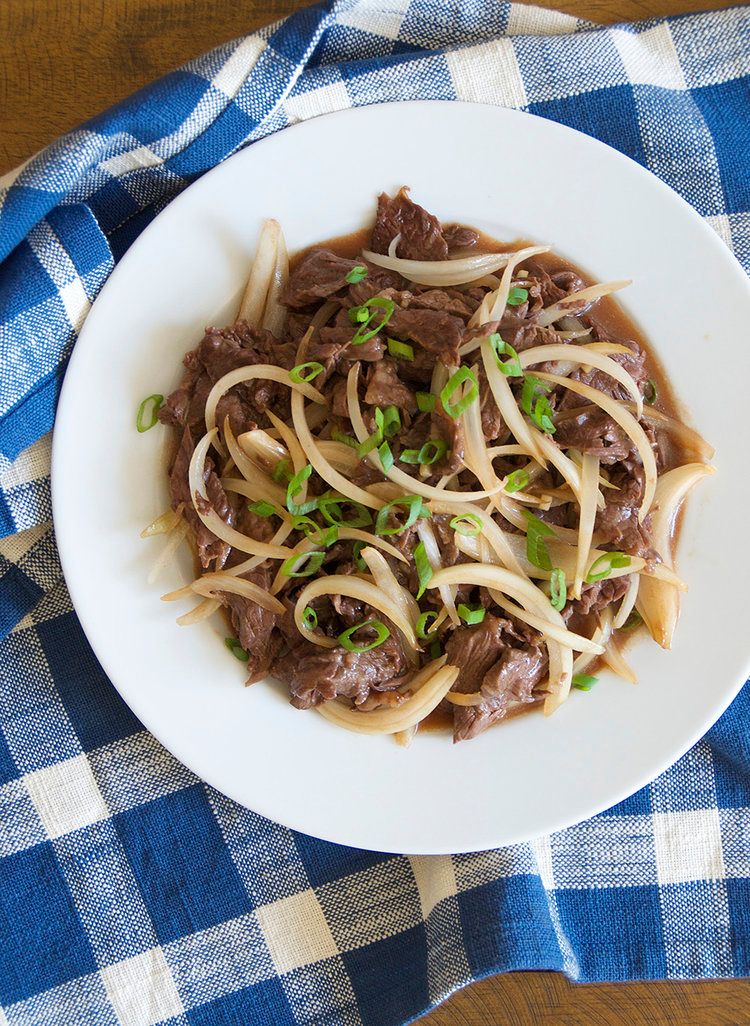 Appetite for China is one of my favorite food blogs, period. Written by Diana Kuan, a New-York based writer, cooking teacher, and the author of The Chinese Takeout Cookbook (which I own and love), the recipes are a mix of traditional and creative takes on traditional Chinese food, as well as dishes made popular by the Chinese diaspora around the globe. And it's no wonder that she offers such a wide lens on Chinese home cooking — her parents ran a Latin-Chinese restaurant in Puerto Rico for a time!
On Appetite for China, you'll find take-out favorites like Kung Pao Chicken alongside some perhaps less familiar dishes (with a modern twist!) like this Chicken Congee with Goji Berries. There is also a great post on shopping for Chinese ingredients — the perfect place to start if you and your family want to learn a bit about Chinese cooking in honor of the holiday. And for beyond Chinese New Year, there are delicious, quick, family-friendly meals that are perfect for any weeknight, like this recent Stir-Fried Beef with Black Pepper (pictured). Yum.
The Woks of Life
It's hard to describe The Woks of Life better than Bill, Judy, Sarah, and Kaitlin do themselves. In their words, The Woks of Life is for anyone interested in traditional Chinese cooking, whether you're a noob with an interest in going beyond Cream Cheese Wontons and Sesame Chicken, a college student with a drawer full of wrinkled take-out menus and only rudimentary knowledge of how to boil an egg, a suburban mom looking to make weeknight dinners a little more interesting, or just a fellow foodie. Well, that about covers us all, don't you think? And how lucky we are for it.
From everyday meals like Shrimp Fried Rice to awesome kitchen projects like Chinese Salted Pork (YES!), this blog has it all. Even sweets (hello, Coconut Tapioca Dessert with Sweet Rice Balls). There are tons of recipes that are great for a traditional Chinese New Year feast, if you're looking to take that on, and they're not all super complicated either. I'm eyeing these Long Life Noodles (pictured) myself.
Omnivore's Cookbook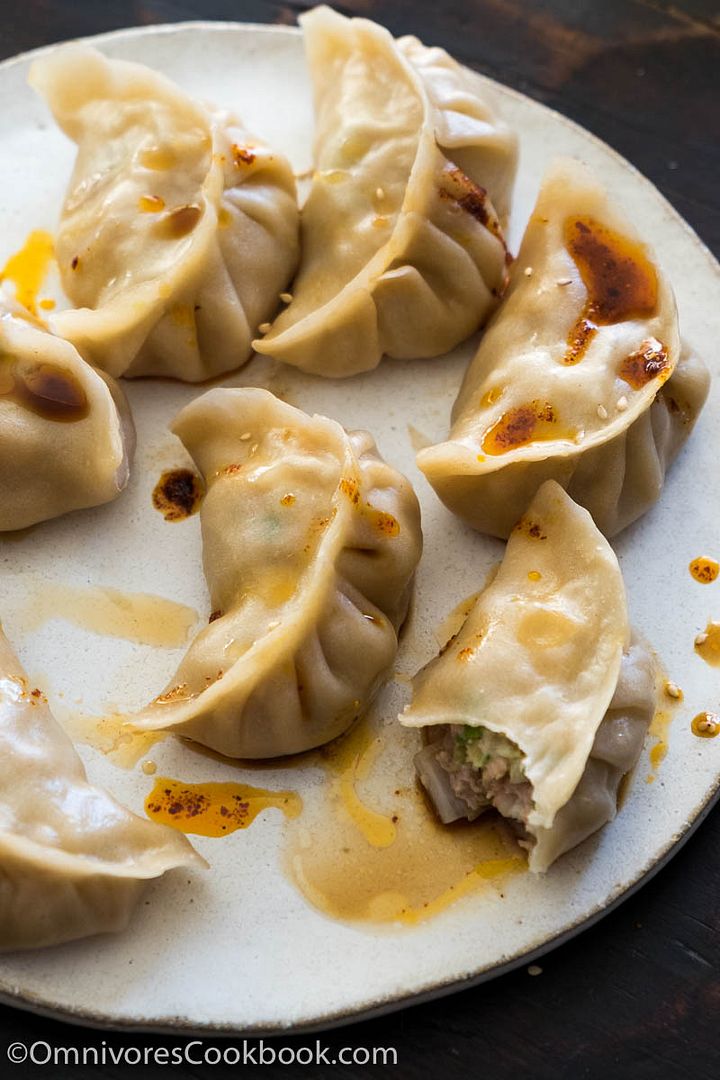 Maggie, a Beijing-born cook living in Austin, Texas is the powerhouse behind Ominvore's Cookbook, a site where you can find everything from easy recipes to introduce you to Chinese home cooking to regional recipes that will give you a taste of different Chinese provinces. Maggie also offers tips, tools, ingredient suggestions, and other guidance that will help you take on Chinese cooking at home. And if you're worried that you can't handle the heat, visit the Omnivore's Cookbook on YouTube, where you can watch Maggie show you how it's done.
Kids will love recipes like Maggie's Real Deal Sesame Noodles, a recipe in her 30 minute or less category (which I know you'll like) and also Mom's Best Pork Dumplings, which make a great kitchen project with kids. If you want to go straight to her suggestions for the holiday, check out Maggie's Top 25 Chinese New Year recipes. Done and done.
Yi Reservation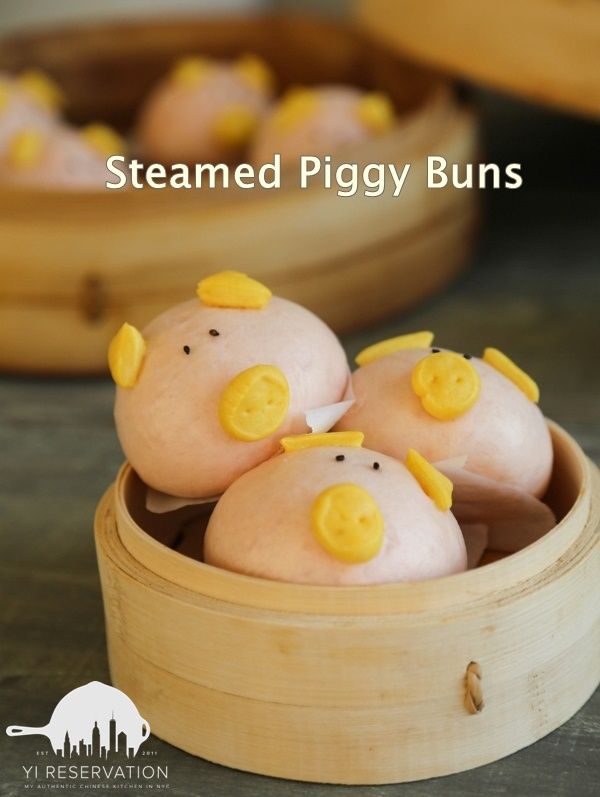 Yi Reservation is written by Yi, a New Yorker who moved to the United States from China, where he was born, when he was just 14-years-old. As he got older and started to cook for himself, Yi became frustrated by the lack of resources serving up easy-to-cook, traditional Chinese food, so he took matters into his own hands and started this noteworthy blog that explores regional Chinese cooking.
Though Yi has expanded his repertoire beyond Chinese food, it's still the core of Yi Reservation with recipes from century-old dishes to trendy takes on modern Chinese cuisine. You'll find easy weeknight meals like Easy Mapo Tofu and a super helpful Chinese cooking starter kit. You'll even find fun stuff to make with the kids in the kitchen, like these Steamed Piggy Buns. (OMG cute for 2019's year of the pig!)
And if you subscribe to the Yi Reservation newsletter now, you'll get a free Chinese New Year cookbook!
Related: The cutest Year of the Pig baby gifts for all your new little 2019-20 little piggies!
Red Cook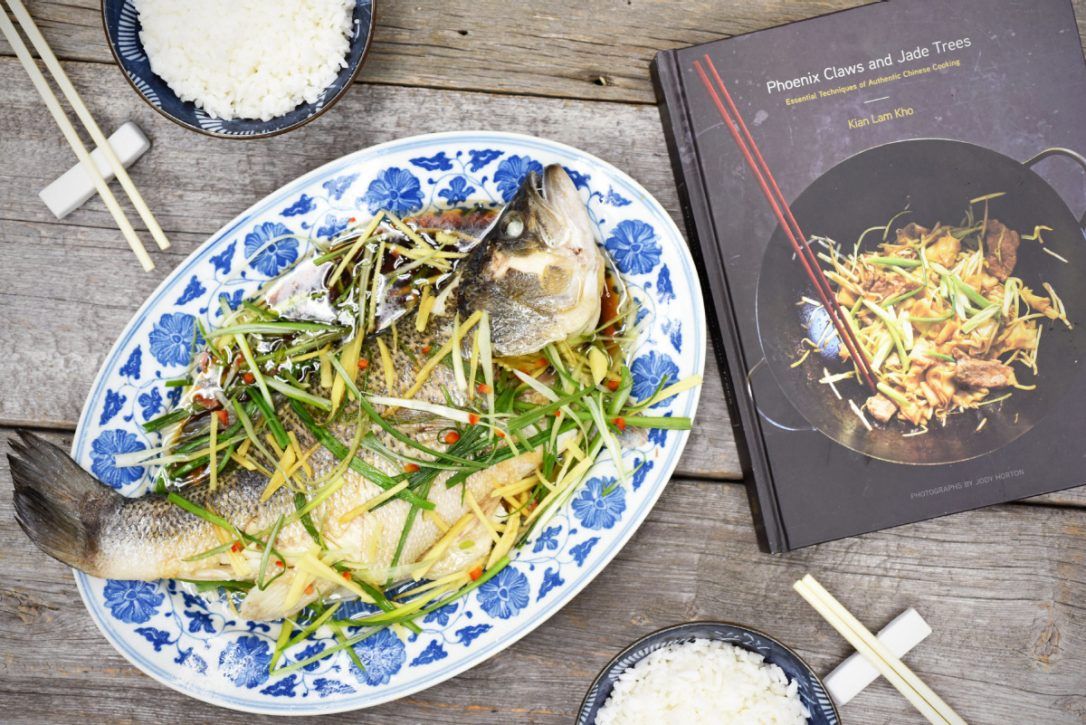 Steamed Stripe Bass from Phoenix Claws and Jade Trees | Photo Karon Liu, The Toronto Star 
Red Cook is a blog dedicated to Chinese home cooking from Kian Lam Kho, author of the award-winning cookbook Phoenix Claws and Jade Trees: Essential Techniques of Authentic Chinese Cooking. One of Kian's expertise is cooking traditional Chinese food using ingredients found locally in the U.S., where he has been cooking for over two decades (after training as an aerospace engineer and developing software on Wall Street — oh, no biggie!).
Kian is more of a chef and author than blogger, and though his site has tons of recipes, it may not be the place where you'll regularly find Monday night's easy family dinner. That said, it's impossible not to be intrigued by nearly everything he posts, from Smiling Sesame Balls (a sweet treat perfect for Chinese New Year) to Red Cooked Pork. And if you're looking to get a taste of Kian's gorgeous cookbook, which you should immediately run out to buy, try making this classic Steamed Stripe Bass (pictured) for the holiday.