We've been-there-done-that when it comes to feeding kids (that's 6 between us, that we know of – ha). In fact, we're still in the throes of it, which is why Liz and I started Cool Mom Eats in the first place. We could all use a little common-sense, non-judgmental help parenting our kids around the kitchen table, right?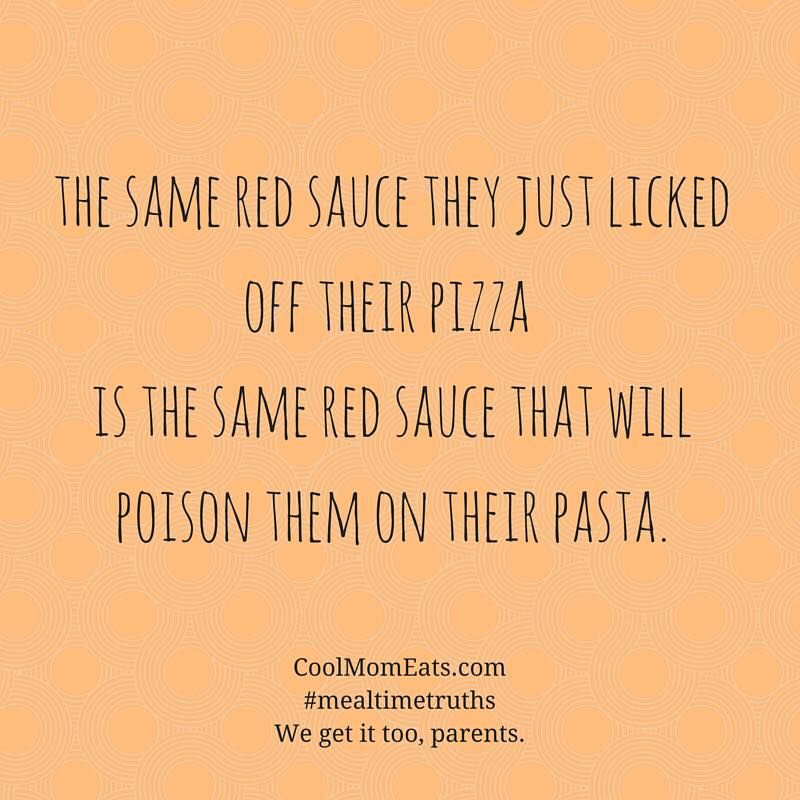 Does this sound familiar? Sigh.
If you're new here, or you haven't had a chance to dig through the archive, you can get a little taste of all the awesomeness that you will find on Cool Mom Eats (yes, we're biased) on this week's Spawned with Kristen and Liz, our popular parenting podcast.
On this new episode, Cool Mom Eats managing editor and author of the cookbook Make It Easy: 120 Mix-and-Match Recipes to Cook From Scratch — with Smart Store-Bought Shortcuts When You Need Them, Stacie Billis, shares her tips, tricks, and advice when it comes to feeding kids better, especially those of you struggling with picky eaters. Let's just say that Liz and I were both breathing huge sighs of relief after just a few minutes of chatting.
You can listen to the podcast on iTunes (please subscribe!), plus get all the links from the show you might have missed. And please consider subscribing to the free Cool Mom Eats newsletter so that you get lots of awesome recipes, tips, and cooking tricks in your inbox every week, including our weekly meal plan!