Eating out with kids can be a challenge, but it can also be rewarding. Not only does it mean you don't have to cook (ahem), it can also be a way of exploring new foods and cuisines away from the pressure of your family table. And sometimes you just have to eat out, like while traveling.
Hitting restaurants with the family doesn't have to be expensive, but it does have to be at the right place. Because nothing is worse than paying for food only to stress the entire time, which is why we're going to be asking some of our favorite Cool Moms to share their picks for the best places to eat with kids in cities around the United States, starting with food personality and cookbook author, Catherine McCord of Weelicious.
Check out Catherine's picks for the best places to eat out with kids in Los Angeles and put them on your list if you're traveling there anytime soon. Or even better, if you're a resident who hasn't checked out any of these family hot spots yet.
Related: How to skip the kids' menu without breaking the bank: Tips every parent should know.
The best places to eat with kids in Los Angeles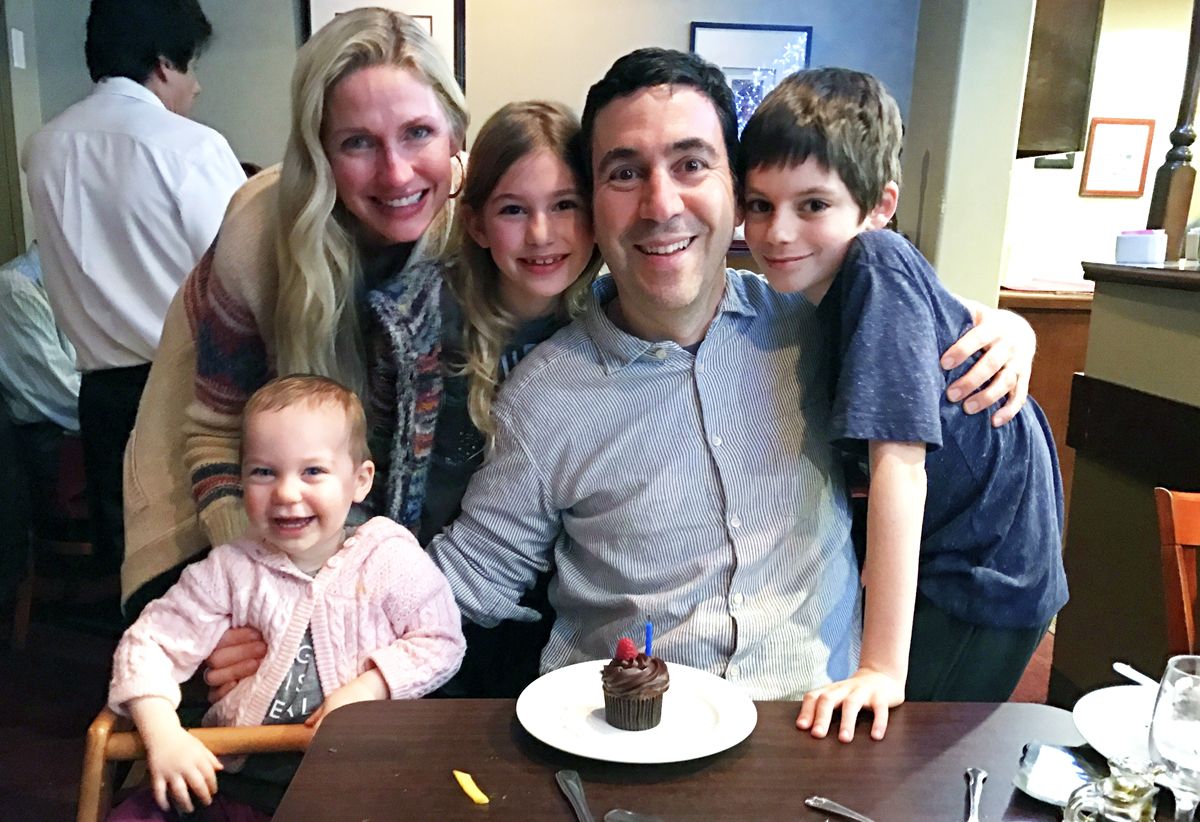 HUGO'S (multiple locations) Few places in Los Angeles are willing and able to create the perfect dish for anyone, no matter your age or craving, but this easygoing spot pulls it off. From their crowd-favorite 'protein scramble' to their unique 'create-a plate' option, Hugo's makes it easy to eat with kids of any age. They also offer some of the best gluten-free, dairy-free, nut-free, vegetarian, and vegan dishes around. Kids will especially appreciate their 'create your own pasta' dish and fresh fruit smoothies.
Bonus: they stock up on tons of crayons and paper to occupy busy hands until the food arrives, the wait for which is never too long. It's a go-to spot for any time of day.
AROMA CAFE: Bring your appetite to Aroma, sit back, and let them fill you up! Their extra large platters are perfect for sharing, but with such tempting dishes you may not want to share! Kids will want everything in their fresh, eye-level case, while parents will love their build-your-own omelettes and vast salad options. The funky decor only adds to the relaxed, kid-friendly ambiance.
CLIFTON'S: You'll never think of the word cafeteria the same way after visiting this old school spot. There's no greater treat in LA than dining here since they offer pretty much everything under the sun. With carving boards, pizzas, toss-your-own salads, mac and cheese, hot sandwiches, and more, it's hard not to fill your tray in seconds flat.
Of course, we go to Clifton's for the food, but the space is super cool too. The multi story structure has a massive tree that goes right through the building and taxidermy on every floor. Plus, kids get to pick something from the treasure chest at checkout. I mean, can you think of a better spot to hit with younger and school-aged kids?
Photo by Jenna Peffley for MyDomaine
AU FUDGE: If you could create the perfect family spot what would it look like? Amazing food? Wine options for parents? Engaging kids classes with Mary Poppins style au pairs all around so that you can eat in peace? If you think that there is no such place as a restaurant where your kids can eat their favorite foods and engage in inspiring activities while you enjoy your favorite food in a relaxed way, think again.
This magical spot — which you can see on the tour of Au Fudge at MyDomaine, is both casual and absolutely stunning — has all of of the above and more. It's especially worth a visit when you want to eat out with your kids, but maybe also take a little break from them. (Sound familiar?) Now how to create this all over the country? It will happen soon enough!
KULA REVOLVING SUSHI BAR: There is no greater fun for kids than popping into this conveyor belt sushi spot in downtown Los Angeles. Grab a seat and let the eating begin as kids pick from sushi, rolls, and more that whiz by.
Little kids will find choosing their own empowering and big kids will find it highly entertaining — and all while expanding their palates. Don't have an adventurous eater? No worries: Kula also offers simple fare including miso soup, plain white rice, edamame, and fruit.
DIN TAI FUNG (multiple locations): Can you say juicy dumplings? These may be the most perfect food known to man and I've seen kids go through multiple orders in one sitting. (As in: If you haven't introduced your kids to dumplings, trust me that you should, and here if possible.) Of course, there are more than just dumplings at Din Tai Fung — between the soups, buns, fried rice, veggies, and more, there's something for everyone — but we always end back at the dumplings. What can I say. They're irresistible.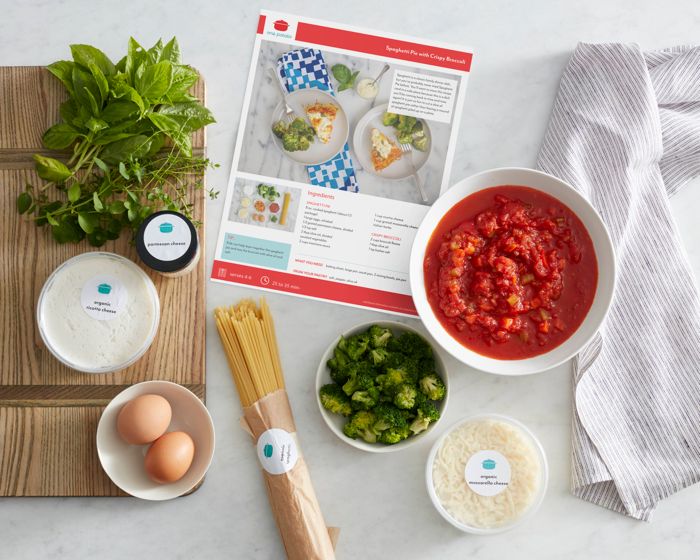 ONE POTATO: Eating out is great, but definitely not for everyday. Even while on vacation, it can get tiring. If you're renting a house in Los Angeles and are looking for a dead easy way to put a home cooked meal on the table in between nights out, try my family meal delivery service One Potato!
One Potato sends pre-prepped ingredients for three organic, family-friendly meals that take 30 minutes or less to cook straight to your door. Picky eaters? No worries! Unlike most meal delivery kits, One Potato dinners are created with families that have kids of different ages — and even selective eaters — in mind. But still, I know from experience that there's always one who will turn their nose up at even a simple, kid-friendly meal. That's why One Potato dinners are also easily adaptable so that you can go DIY and make them any way that you or the kids like to eat them.