A few years back, we had the pleasure of hosting A Me-Time Holiday Party for some friends and fans at Sbraga, a super cool and totally delicious spot in Philly. Top Chef fans might recognize that name; this award-winning restaurant is owned by Season 7 winner Chef Kevin Sbraga and wow is it worth a visit if you're ever in Philly.
As part of the fun, they created a signature Merry Berry holiday cocktail that was a huge hit with our guests. Fancy, right? In fact it was such a humongous hit, they told us they'd never made a more popular cocktail for any private party.
Related: Fabulous holiday cocktails you can prep ahead so you can drink and be merry with your guests.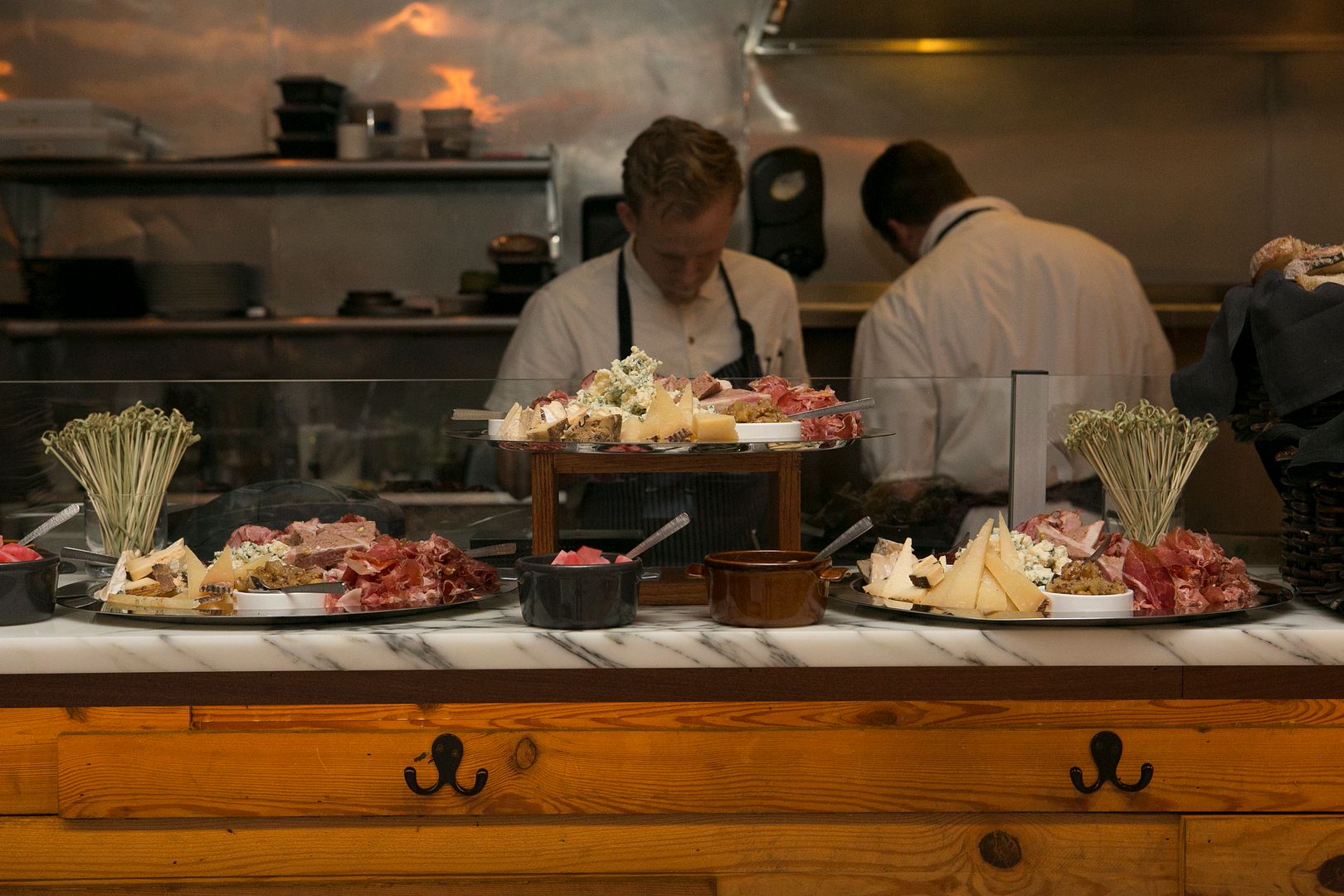 As it turns out, if you're willing to make a simple syrup (which is, as the name suggests, a simple endeavor), it's easy to make this fun holiday cocktail recipe home.
Since the Merry Berry cocktail is perfect for the entire holiday season, we thought you'd like the recipe. Definitely give it a try, just remember our number one advice in a social media age: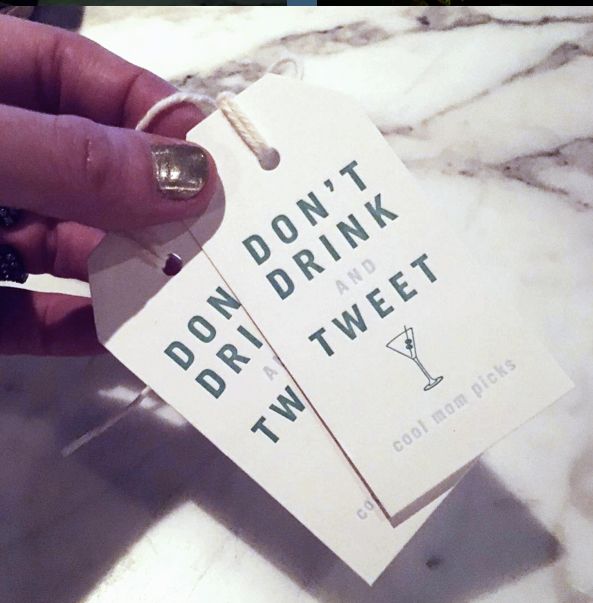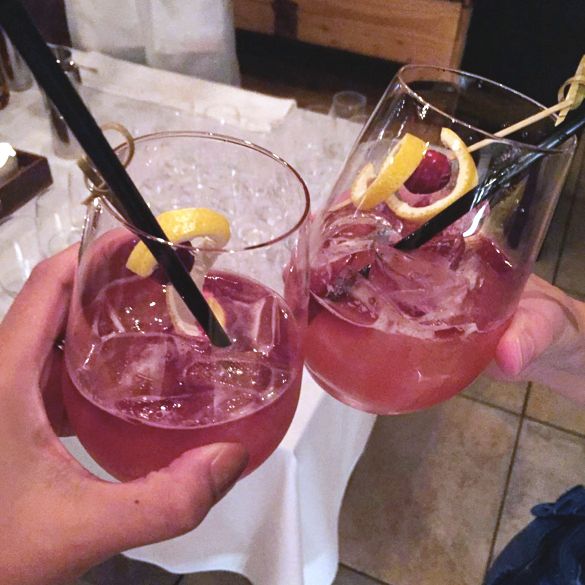 Photo: FrugalPhillyMom on Instagram
Top 3 photos © Jessica Kourkonis for Cool Mom Picks, all rights reserved
Merry Berry Cocktail Recipe
Makes 4 drinks
For the cranberry simple syrup:
2 cups fresh cranberries
2 cups water
2 cups sugar
For the cocktail:
3/4 cup Jim Beam Kentucky "Fire"
1/2 cup lemon juice
1/4 cup orange juice
1/4 cup lime juice
Ice cubes & cocktail shaker for mixing
Red wine float
1. Add cranberries, water, and sugar to a medium pot set over a medium heat and bring to a boil. Reduce to a simmer and cook, stirring occasionally, until the cranberries burst and can easily be stirred into a smooth syrup (other than the skins), about 10 minutes. Remove from heat and, using a fine mesh strainer set over a large bowl, strain the simple syrup, leaving all of the large chunks and skin behind. Allow to cool for at least 10 minutes before using.
2. When ready to make your cocktails, add 3/4 cup cranberry simple syrup, whiskey, lemon juice, orange juice, lime juice, and a large handful of ice to a cocktail shaker and shake vigorously for 30 seconds. Divide into 4 glasses and serve at once. Finish with a red wine float.
Thank you to everyone at Sbraga for their hospitality, great food, and fine drinks. A merry time was had by all.