Katie Workman's first book, The Mom 100 Cookbook, came out just as I'd decided to work from home in order to run a more functional and rewarding household. I was going to use my Dutch oven, bake from scratch, and put homemade dinners on the table as often as possible. And I did, largely with Katie's help; The Mom 100 became my bible. (There is seriously no problem that can't be solved with her one pot brownies.) So, of course, I couldn't be more thrilled about the new Katie Workman cookbook, her follow up, Dinner Solved!: 100 Ingenious Recipes That Make the Whole Family Happy, Including You!
Related: Easiest Spinach and Ricotta Pappardelle from Brown Eggs and Jam Jars, one of our new favorite cookbooks for families.
First, let me just say yes, yes, yes! I started quite the cookbook collection during the time when popular food bloggers like Katie were releasing books and this is by far the most rewarding second coming of them all. In fact, this one may be (may be) better than the last. Or maybe (just maybe) Katie and I are soul mates, because almost everything in Dinner Solved! is either something that I have wanted to make or is the perfect solution for my palette and lifestyle.
I love to eat, I love to feed my family well, and I really do like to impress with a meal. Katie's books are like the secret weapon to making it all work. Plus, her voice is so loose and comfortable that you feel like you're hanging out with a friend while cooking. That always helps.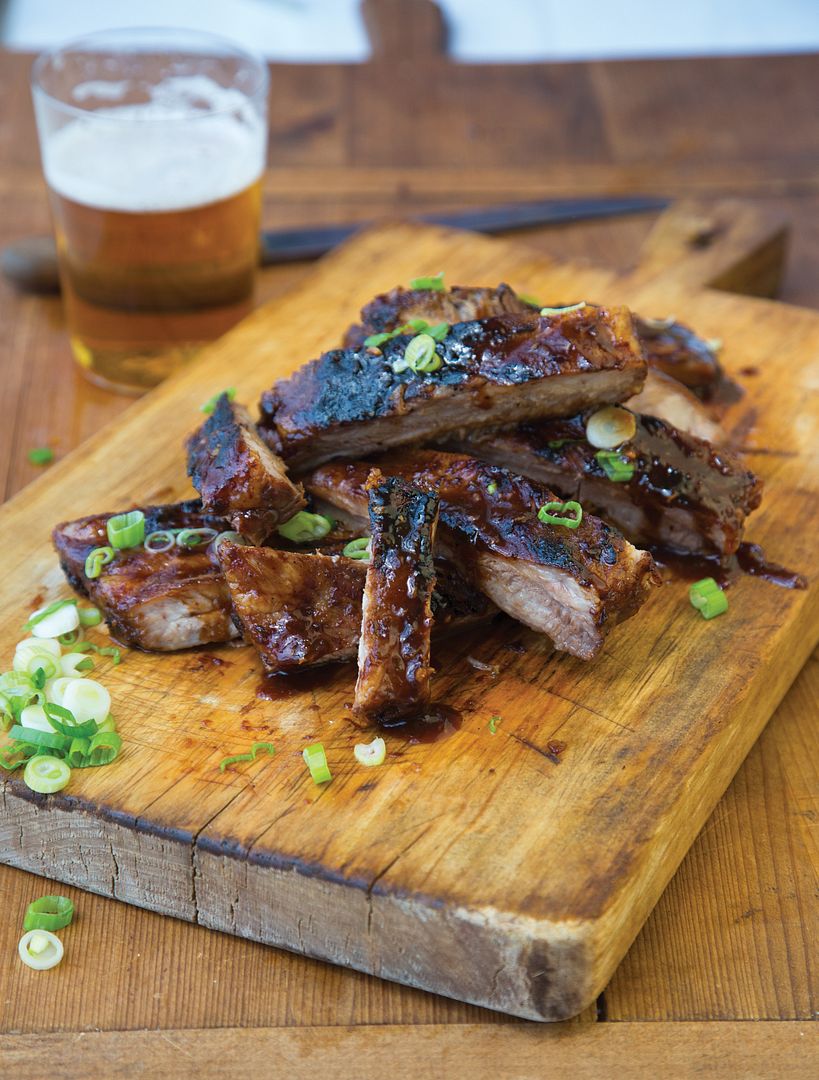 As you might guess, Dinner Solved! features tons of dinner recipes. Think Prosciutto Wrapped Shrimp with Smoked Paprika (top), Spanish Style Beef Pot Roast, Crab Cakes, Vegetable Lo Mein, Asian Spare Ribs (bottom), Fried Chicken, and—oh man—Bacon, Sage, and Provolone Chicken Rolls with Marsala Sauce, which are little, happy flavor bombs. So much good stuff.
Related: The best cookbooks for families: Editors' Best of 2014.
There are a lot of  chicken recipes but, honestly, they are something that my family flocks to, so I don't mind. (See what I did there? Flocks to. Heh.) There are plenty of recipes for your family even if you aren't big on chicken, and you can totally substitute different proteins in many of the chicken recipes—see the "Fork In the Road" ideas for suggestions. In fact, almost all of the recipes in this book come with simple instructions for modification, to help make the meal adaptable to your families dietary desires. No meat? No spices that can be seen with naked eye? No problem.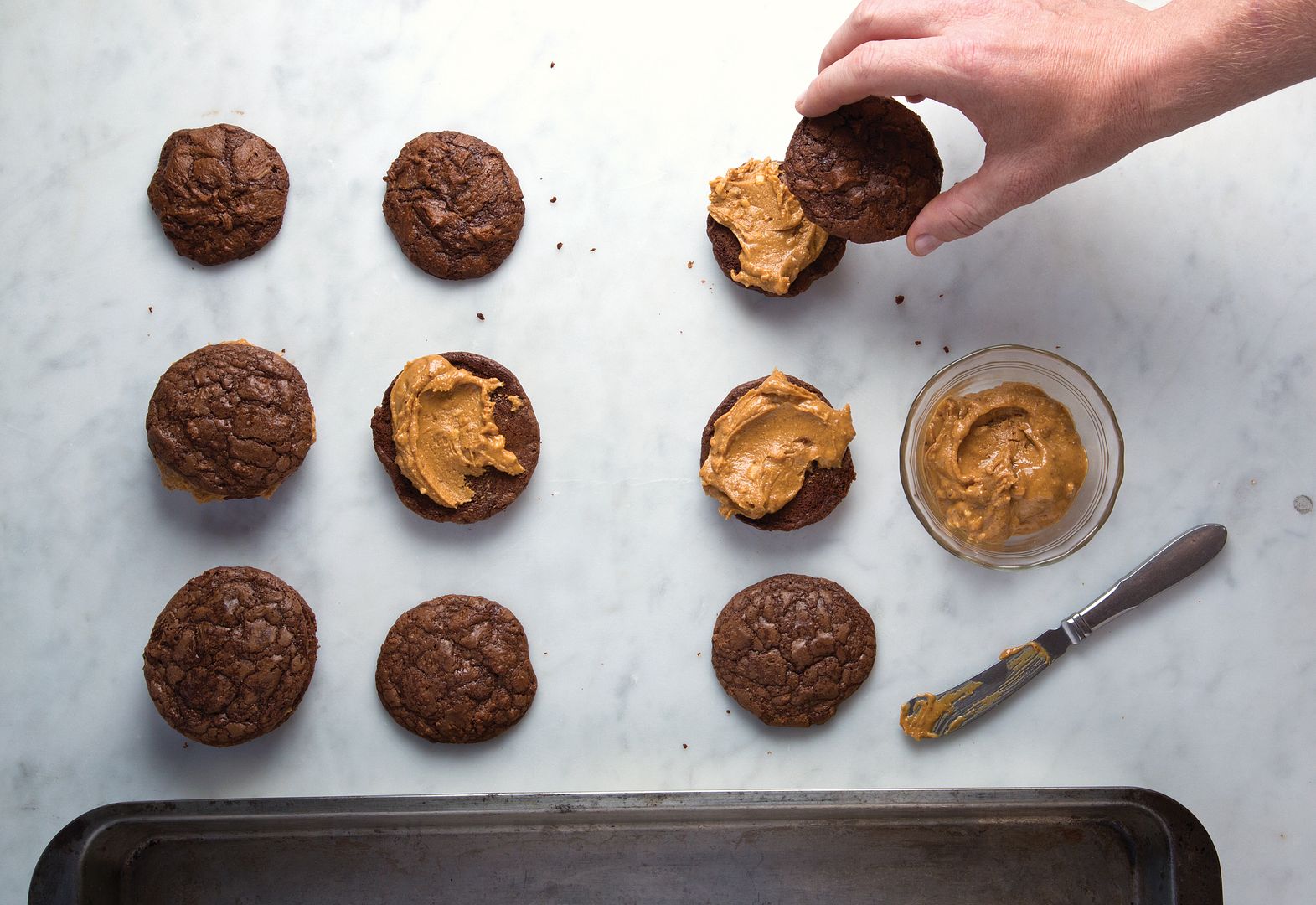 Despite the title, Dinner Solved! also offers recipes for appetizers (Zuchinni Puff Pastry Tarts), salads (Greek Tabbouleh), snacks (Deviled Eggs 5 Ways), morning food (Berry Streusel Coffee Cake), soups (Carrot Ginger Soup with Shrimp), sauces (Super Simple Tomato Sauce), desserts, and more. And, speaking of desserts, lets just say that she had me at Big Chewy Brownie Cookies (p. 318, thank me later). In every chapter, Katie's signature "Fork In the Road" ideas for either adding more or less complexity, notes on "What the Kids Can Do," and "Make Ahead" directions make it so that you have crib notes on every recipe from the author herself.
Seriously, unless you are a vegan household or have the pickiest eaters on the planet, there is no reason Dinner Solved! can't be your go-to solution for the daily pondering of what's for dinner?
Related: 6 cookbooks that every parent should own.
In celebration of this awesome family cookbook, we are thrilled to share Katie's recipe for Mexican Chicken Tortilla Soup from Dinner Solved! It's perfect for the cooler weather ahead though, in true Katie form, there are also instructions on how to make it with fresh tomatoes in summer and even how to turn it into a stew, if that's what you prefer.
Mexican Chicken Tortilla Soup
Serves 4 to 6
What the Kids Can Do: Cut the tortillas into strips with an age-appropriate knife, shred the chicken if you let it cool enough, and help choose and prepare some of the soup toppings.
Make Ahead: You can make the soup ahead through adding the shredded chicken and keep it refrigerated for up to 4 days. Reheat, adding the lime juice when you are ready to serve (and, of course, don't fry the tortillas or prep the toppings until just before serving!). Same goes for the stew.
Fork in the Road: A couple of extra ingredients turns this freaking great soup into a freaking great stew.
Recipe inspiration strikes from many places, and in this case it was simply my friend Catherine Skobe saying, "I need you to come up with a recipe for Mexican tortilla soup, please." A friend in need—that counts as inspiration right? She did say "please" (she was brought up in the South and has lovely manners). My version of tortilla soup is homey, comforting, and my family is nuts about it—as are the Skobes. And the real fun is in the garnishes, from the crispy tortillas to all of the other options listed below. This is a real-meal soup. If you're making this soup in late summer, try using 3 seeded and chopped large fresh tomatoes in place of the canned. A brighter, lighter-tasting version of itself.
For the soup
2 tablespoons extra-virgin olive oil
2 medium-size onions, chopped
2 cloves garlic, minced
1 1/2 teaspoons ground cumin
1 teaspoon ground coriander
1 teaspoon pure chile powder
1 can (14.5 ounces) crushed tomatoes
6 cups chicken broth, preferably low-sodium
Kosher or coarse salt and freshly ground black pepper, to taste
3 skinless boneless chicken breasts, trimmed of fat (about 1 1/2 pounds; see Note)
Canola or vegetable oil, for pan frying 6 corn tortillas, halved and cut crosswise into thin strips (see Cooking Tip 1)
Juice of 1 lime
To serve (optional, pick and choose)
1 or 2 avocados, peeled and diced
1 cup shredded Monterey Jack cheese
1/2 cup coarsely chopped fresh cilantro leaves
Salsa or Pico de Gallo (page 222)
1 lime, cut into wedges
1. Heat the olive oil in a large stockpot over medium heat. Add the onions and garlic and sauté until tender and golden, 5 minutes. Stir in the cumin, coriander, and chile powder and cook until fragrant, 1 minute. Add the tomatoes and chicken broth, season with salt and pepper, and bring to a simmer over high heat. Add the chicken breasts and lower the heat to medium-low (see Cooking Tip 2). Simmer uncovered (don't let the soup come to a boil), stirring occasionally, until the chicken is just barely cooked through, about 12 minutes. Remove the chicken to a plate and let sit until cool enough to handle. Keep the soup gently simmering over medium-low heat.
2. Meanwhile, pour the canola oil to a depth of 1 inch into a medium-size skillet and heat over medium-high heat. Line a plate with a couple of paper towels. When the oil is hot (see Cooking Tip 3), add the tortilla strips in batches and fry, stirring often, until they are crisp and lightly colored, about 2 minutes. Remove with a slotted spoon to the plate and sprinkle lightly with salt while they are still hot.
3. Shred the slightly cooled chicken, and stir it and the lime juice into the soup.
4. You can continue with Step 5 or see the Fork in the Road for add-ins that will make a heartier stew. (Ed note: The stew is another recipe in the book that builds off of this one.)
5. Ladle the soup into soup bowls and top with the fried tortilla strips, along with your choice of diced avocado, cheese, cilantro, salsa, and lime wedges.
Cooking Tip 1: Is this slicing and frying the tortillas an added step, and maybe a little bit of a pain in the butt? Why, yes it is. But it's not a big pain in the butt. However, if it's going to keep you from making this soup on any given night, then skip the tortillas or take this shortcut: Grab a bag of tortilla chips, lightly crush a few handfuls, and use those instead. It is highly unlikely you will receive any complaints from the peanut gallery.
Cooking Tip 2: When making a broth or a soup with chicken, I am a big fan of cooking the chicken in already-prepared chicken broth. The theory being that the broth flavors the chicken while it cooks, and the chicken enriches the broth: win-win. Chicken simmered in water is fine, but the chicken itself tends to lose a lot of its flavor to the liquid.
Cooking Tip 3: You can tell if the oil is hot enough to fry the tortilla strips by adding a couple to the pan. If they sizzle gently, you're good to go. Fry the strips in a couple of batches so that you don't crowd the pan, thereby lowering the temperature of the oil and merely poaching those tortillas. You want them to have space to move around and crisp up nicely.
Note: If you have leftover roast chicken, use it instead of poaching your own. Shred up about 2 cups of chicken and add it to the soup after the tomatoes and spices have cooked for about 10 minutes.
You can buy a copy of Katie Workman's Dinner Solved!: 100 Ingenious Recipes That Make The Whole Family Happy, Including You! for $10.81 at our Amazon affiilate or your local indie bookstore.