With all the frenzy over pumpkin spice, I almost forgot that it's apple season! Apple pie might be one of my favorite treats of all time. There's just something about the combination of apples, cinnamon, sugar, and vanilla that's totally irresistible. So irresistible that I can't stop at just pie. The heavenly combination of ingredients also makes tasty cookies, breads, and other treats. These delicious twists on apple pie recipes are proof.
Holy whoa! These Baked Apple Pie Fries with Salted Caramel Dipping Sauce at Recipe Tin Eats look totally amazing and, even better, they are made using all store-bought ingredients. Look for all-natural store-bought pie dough like the one from Immaculate Bakery and, if you can't find all-natural pie filling, try apple butter instead. We bet it tastes just as good and, bonus, you'll be able to skip the step that requires you to dirty the food processor.
This Apple Pie Panini at Just a Taste (top & above) is surely meant to be a dessert, but I say that it makes a decadent lunch, too. Maybe without the ice cream—just maybe. Either way, it's a quick apple pie fix made with cinnamon raisin bread, granny smith apples, and just a few other ingredients. Yum.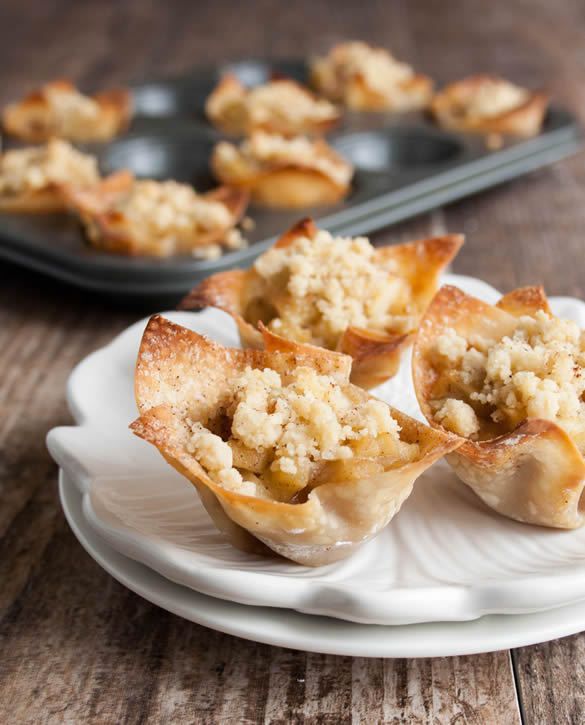 You can have pie and keep it lighter, too, with these Skinny Apple Pie Wontons at The Merchant Baker. There are directions for making them cups or turnovers but, either way, this recipe uses apples and spices cooked down with just a little bit of sugar to get that classic apple pie taste.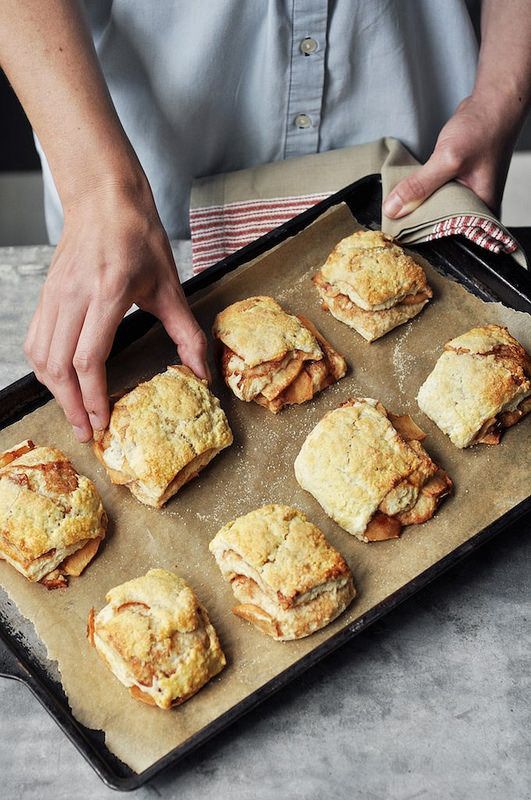 These Apple Pie Biscuits at Joy the Baker are perfect for brunch or a surprise weekend treat. When you hop on over to her site, you not only get this great recipe, but also great baking tips since the post is part of Joy's awesome Baking Bootcamp series. In this "session," she talks about self-rising flour, an essential ingredient for busy home cooks who like baking things like biscuits, pancakes, muffins and other easy family favorites.
The Apple Pie Parfaits at Paleo Grubs use dates to sweeten an apple pie puree that's layered with maple syrup sweetened coconut cream. You know what that means? You absolutely do not need to follow a paleo diet to love these. I know I cannot wait to give them a try.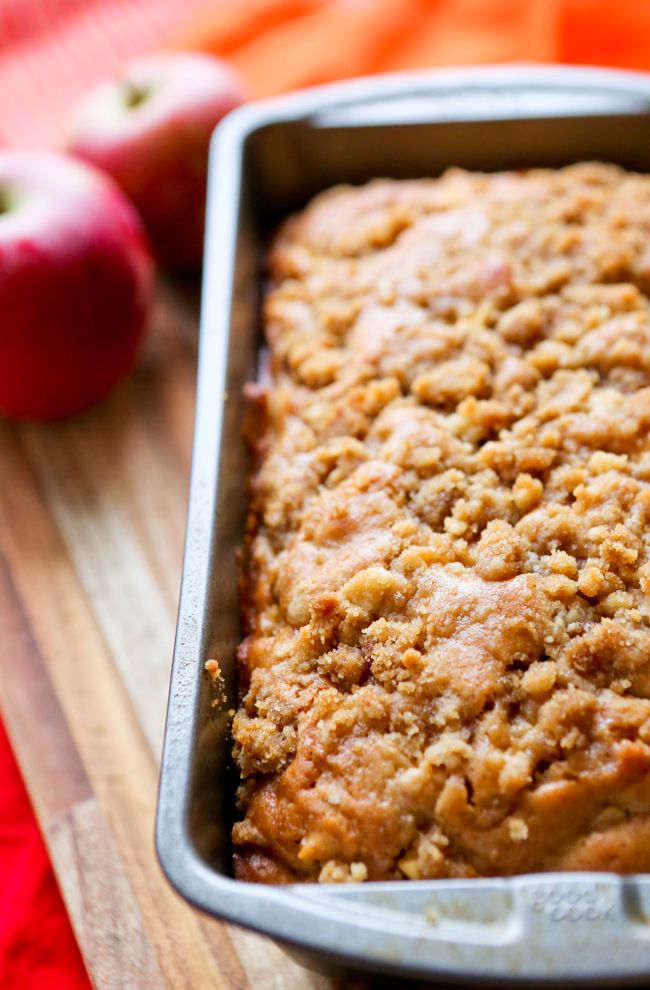 Apple Pie Bread—of course! How come I never thought of that? It doesn't really matter since Megan at Pip and Ebby did. I am thankful for her genius and cannot wait to make this sweet, apple pie inspired snack bread.
These Apple Pie Oatmeal Cookies at Amy's Healthy Baking look moist and delicious and make as good an after school treat as they do a dessert thanks to whole wheat flour and coconut oil. I mean, these are still cookies, but cookies you can feel better about, especially packed with all that fresh apple.

Now that I've discovered the refrigerated crescent roll dough from Immaculate Bakery, I'm all about recipes that use the stuff as a shortcut like these Apple Pie Bites at The Blond Cook. This recipe is so super easy. Slice apples, sprinkle dough, roll, and bake: That's all it takes to have a mouthwatering taste of apple pie.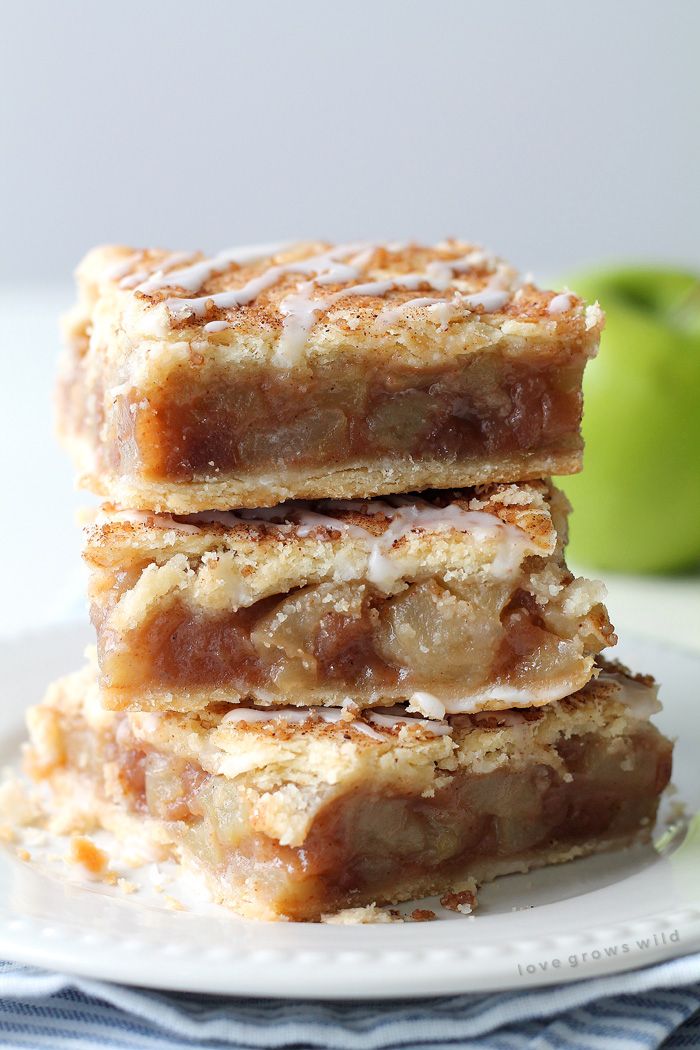 These Apple Pie Bars at Love Grows Wild are essentially a slab pie, but I love how they turn out a bar that can be held by kids for easy snacking. The recipe calls for making your own simple crust in a food processor. I recommend that you follow the directions instead of using store-bought dough since the recipe calls for an egg which will make the dough sturdy—you want that for bars like this.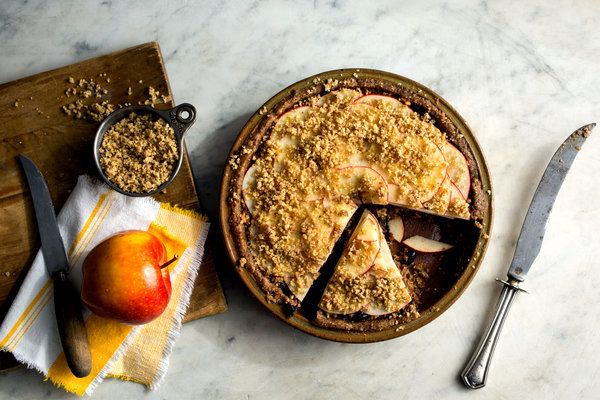 I love this ingenious Crisp Raw Apple Pie at the New York Times. It serves up all the flavor of baked apple pie in a healthier—and much faster—treat that's sweetened with dates and blueberries. So smart. So delicious.