Growing up Greek, I was raised with roasted chickpea snacks from the Greek store that were super chalky and unappetizing. But my mom kept feeding them to me because they were an easy, high protein snack with big crunch. I didn't get it back then—and begged for potato chips instead—but, now that I'm a mom, I totally understand where she was coming from.
There are many more store-bought chickpea snacks these days, but most are still a little chalky and the best ones are quite expensive. So, instead, I've started making this high protein snack at home. It's easy to do, way cheaper, and, frankly, tastier than what you can find at the store. Here are 6 of my favorite ways to flavor homemade roasted chickpea snacks.
If you look at even just two of the recipes below, you'll gather how to make roasted chickpeas in any flavor that you can imagine. But, if you'd rather a step-by-step with several flavor ideas, hop on over to Modern Parents Messy Kids where they provide a simple master recipe for how to make roasted chickpeas and 4 mouthwatering flavors: Sesame Soy, Honey Cinnamon, Garlic Parmesan, Smoky Spice.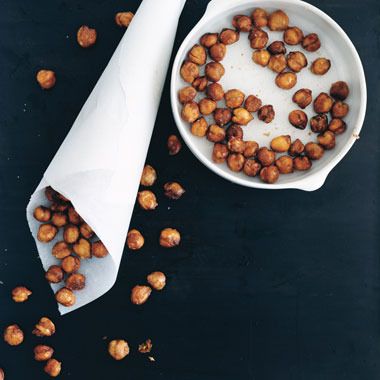 If we're going to talk kid-friendly snacks, we have to start with sweet. The amazing thing about chickpeas is that they have a mild base flavor that works in both sweet and savory recipes. So these Crispy Cinnamon Garbanzo Beans at Epicurious? They totally work.  Really well.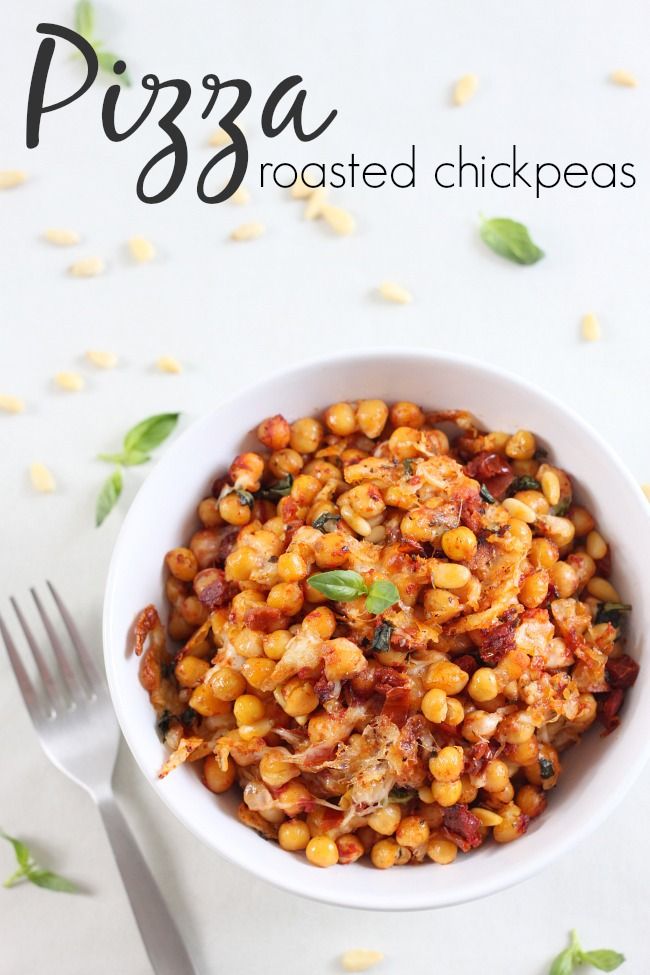 Sweet isn't the only way to hook kids—pizza works, too. How smart is this recipe for Pizza Roasted Chickpeas at Amuse Your Bouche? Though you can't pack these for on-the-go snacking the way you can the other recipes here, this is a genius way to pack the protein into a snack at home after school or on the weekends.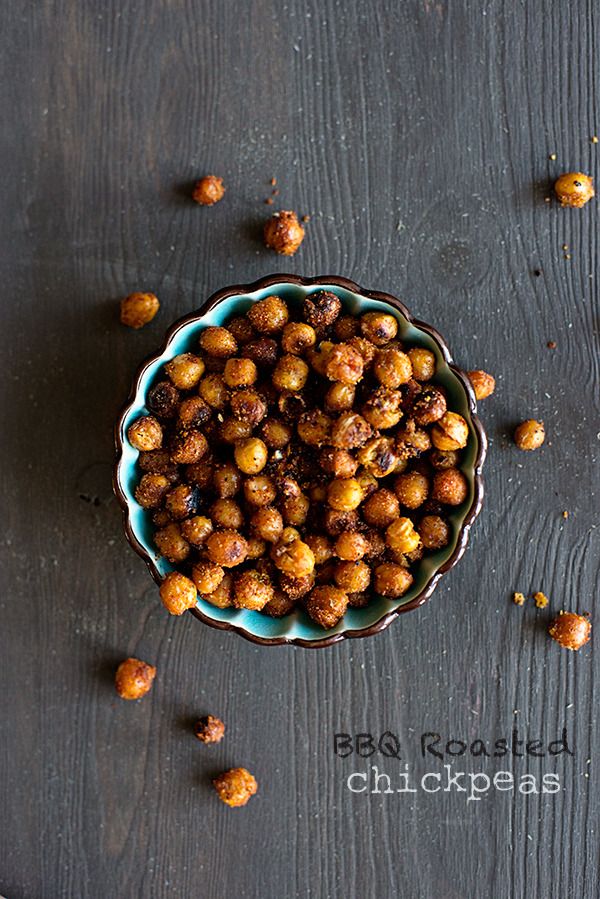 Another kid-favorite flavor? Barbecue sauce! These BBQ Roasted Chickpeas at Dine and Dish use a smart combination of dry spices to give chickpeas an addictive smoky, BBQ flavor that the whole family will love. Bonus: These will keep the flavors of summer cookouts going all through fall and winter. That alone is enough to give these a try!
Remember when I wanted potato chips over chickpeas? Well, these Salt and Vinegar Roasted Chickpeas at Blogging Over Thyme combine my favorite chip flavor with high protein chickpeas to make a tasty snack that I have to make in a double batch. Otherwise, the kids don't stand a chance to get some. Yum.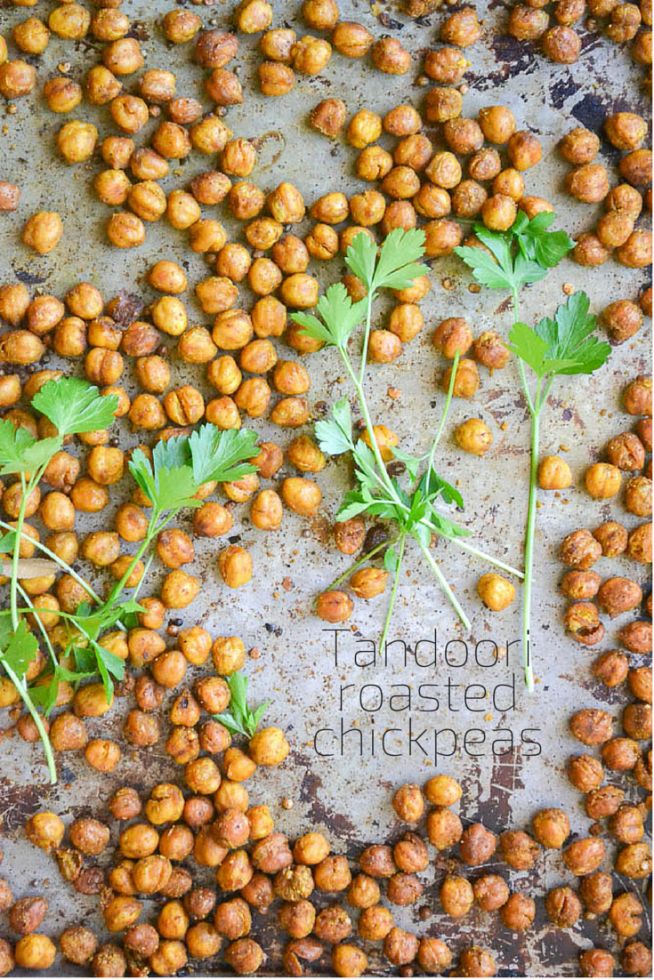 Chickpeas and spice blends of all kinds go hand-in-hand and roasted chickpea snacks are a perfect way to introduce new flavors to your kids. If yours are adventurous enough to give something new a try—or if they already love Indian food!—try this Tandoori Roasted Chickpeas at The View from Great Island. They make a tasty snack and also side dish.