As the weather changes, so does the way that I cook. Though there's still some time before winter demands only soups and stews, baked casseroles and roast veggies, we're definitely starting to crave warm dinners—but warm dinners that are light. Also as the weather changes, so does my schedule. With school in full swing and after school activities still outside, I'm as short on time as ever. Together, these circumstances call for skinny slow cooker recipes, the perfect antidote to autumn changes.
These easy slow cooker meals are simple to prep in the morning and cook on their own through the day. Then they sit warm, ready to go until you and the kids get home from work, soccer, and those last play dates in the park.
Related: 8 easy slow cooker dinners to help beat those long winter nights.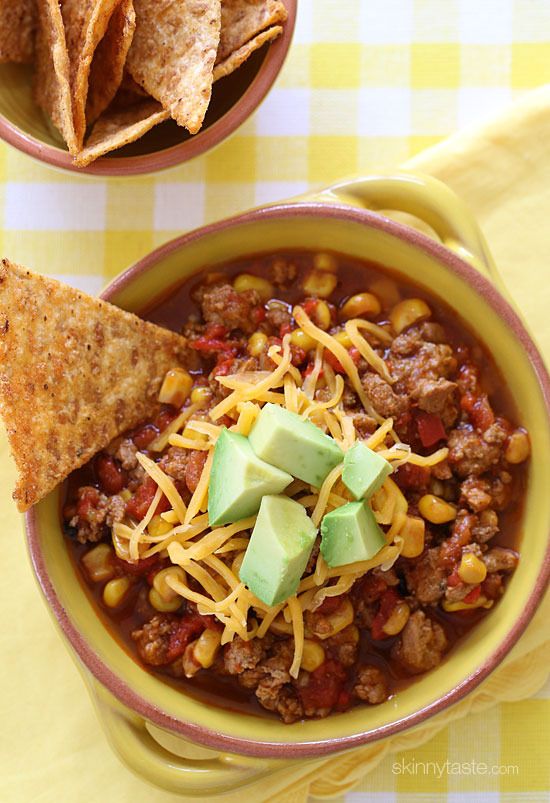 What better way to start than with this Crock Pot Kid-Friendly Turkey Chili at SkinnyTaste. It hits all the marks—lean ground turkey, simple seasonings, big flavor—and can be topped any way that you like. I'd set out a bunch of toppings including cheese, avocado, chopped onion, and cilantro to let everyone dress their own bowl. Then leftovers get packed for school lunch.
Chili is great, but sometimes, when there's a chill in the air, nothing beats a big bowl of soup for dinner. This Skinny Slow Cooker Taco Soup is packed with protein-rich beans, lean chicken or turkey, and sweet corn. Combined with tortilla chips and diced avocado, this should satisfy the whole family.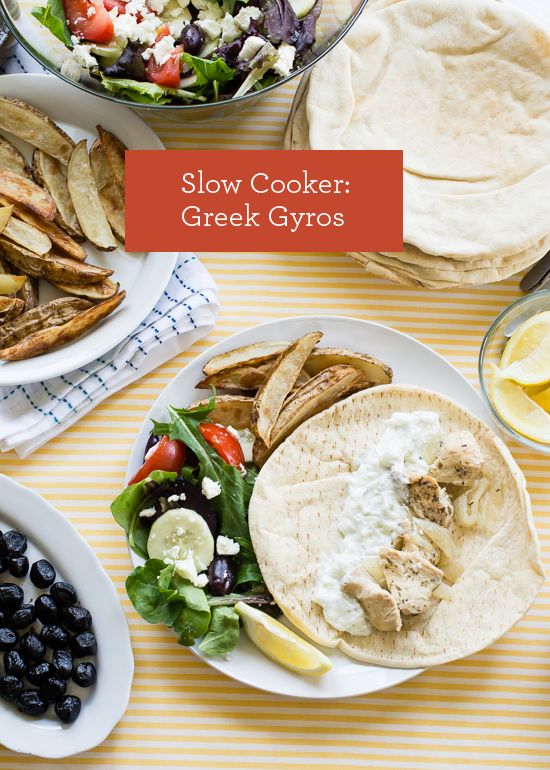 This idea for Slow Cooker Greek Gyros at Design Mom is genius! Simply seasoned chicken cooks in the slow cooker while you go about your day, then all that's left to make is quick tzatziki (a Greek-style yogurt cucumber dip that can be made ahead) and a big Greek salad. Serve the chicken on pita bread or skip it for yourself if you're trying to keep your own diet super skinny.
Related: 5 grilled chicken recipes that will make chicken for dinner exciting again.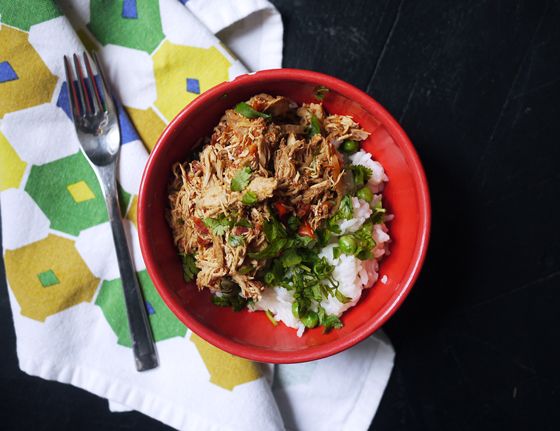 Ropa Vieja, a Cuban-style pulled beef usually made with fatty cut, gets a healthy make over with this Slow Cooker Chicken Ropa Vieja at my blog, One Hungry Mama. The tastier way to make this is using chicken thighs, but if you want to truly keep this "skinny," opt for leaner chicken breasts. Either way, this comes out juicy and is delicious served with nothing more than steamed white rice and sliced avocado (my favorite no-cook veggie side).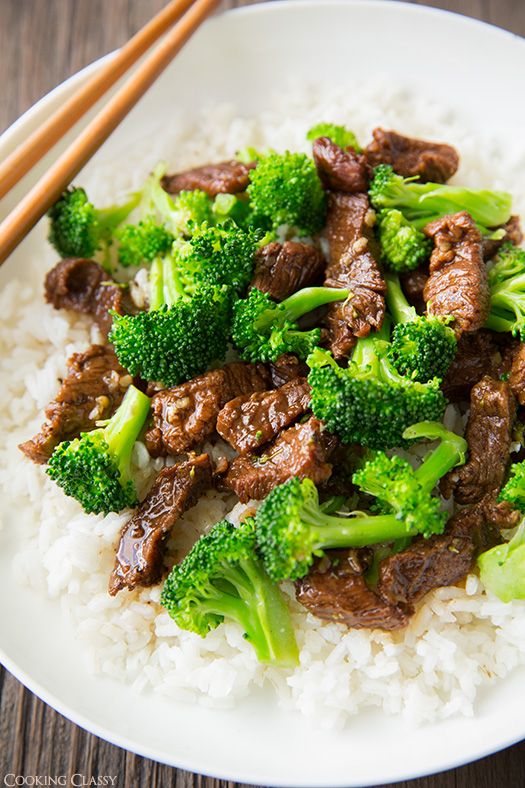 Not only is this Slow Cooker Beef and Broccoli that we found at Cooking Classy just as easy as take out, it's way healthier, too. A simple combination of ingredients gives you all the flavor you crave from your favorite Chinese spot in a skinny recipe that needs nothing more than steamed white rice on the side.
Related: With the new Katie Workman cookbook, Dinner is Solved!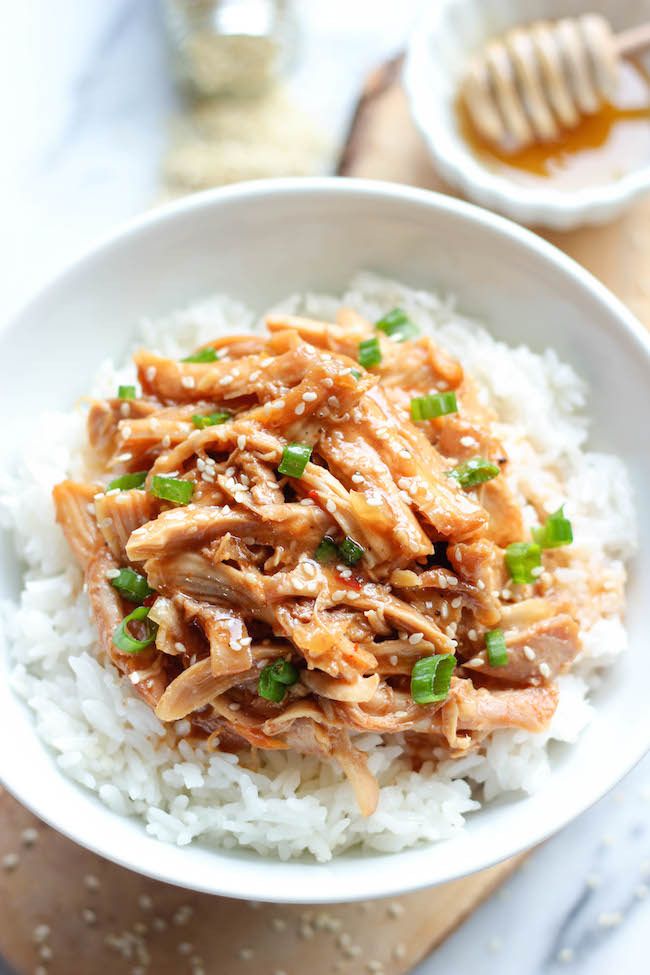 If you're craving Chinese take out flavors, but would rather go lighter than beef, this Slow Cooker Honey Sesame Chicken (above & top) at Damn Delicious is a great option and also works with steamed broccoli. Or, even better, throw in some crisp green beans for the last 20 or so minutes of cooking, while your rice cooks. Then dinner is done. And healthy, too.