The last 5 years has seen an unprecedented explosion of food blogs. Like millions of them. I love that there is always a new one to discover, but it becomes hard to keep track of my favorites. Even great food blogs will fall off of my radar for months—years—at a time. And then there are the standbys: enduring blogs that somehow manage to break through the clutter with clever ideas, great recipes and, usually, a warm personality who makes you feel like you're visiting a friend every time you land on their site. Kathy Strahs and her blog Panini Happy are one of my standbys, so image how excited I am about her new project The 8×8 Cookbook.
(I told you the people behind my standbys are always coming up with fresh ideas!)
As a busy, working mom herself, Kathy has a very real understanding of how challenging it can be to get a healthy, homemade dinner on the table night after night. With her original project and first book, The Ultimate Panini Press Cookbook, Kathy perfected a simple dinner format (the panini!) and expanded it beyond anything you can imagine. And if you think I'm exaggerating, look at how she baked a mini yellow layer cake on her panini press.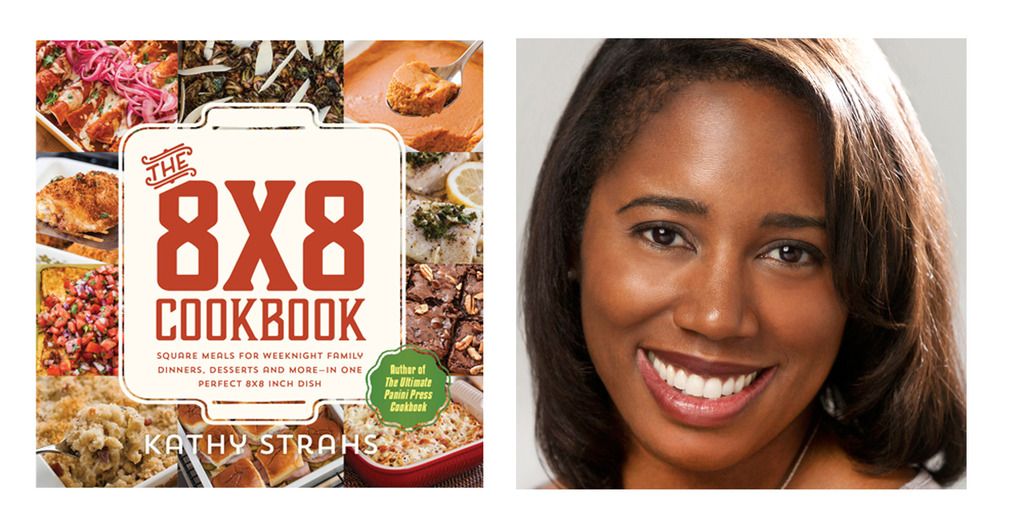 Kathy's panini adventures are no gimmick: She figured out how to make an easy-to-clean kitchen appliance churn out a huge variety of meals in short amounts of time. Now Kathy is turning her focus to the humble 8×8 pan, making it your go-to kitchen tool to make delicious one-dish meals, from breakfast to dessert, as easy as ever. If this sounds as good to you as it does to me, you can support Kathy's 8×8 Cookbook Kickstarter to help make this book a reality—and, of course, get your own copy.
One look at the recipes in The 8×8 Cookbook: Square Meals for Weeknight Dinner and you'll wonder how they can possibly come together in a single baking dish—but if anyone can figure it out, it's Kathy. Arroz Con Pollo, Roasted Cod with Gremolata and Lemony Orzo, and Chunky Ratatouille Goat Cheese Pasta are a few of the dinners I'm most eager to try. You know why? One pan filled with protein and carb—not to mention flavor. These are my kinds of recipes.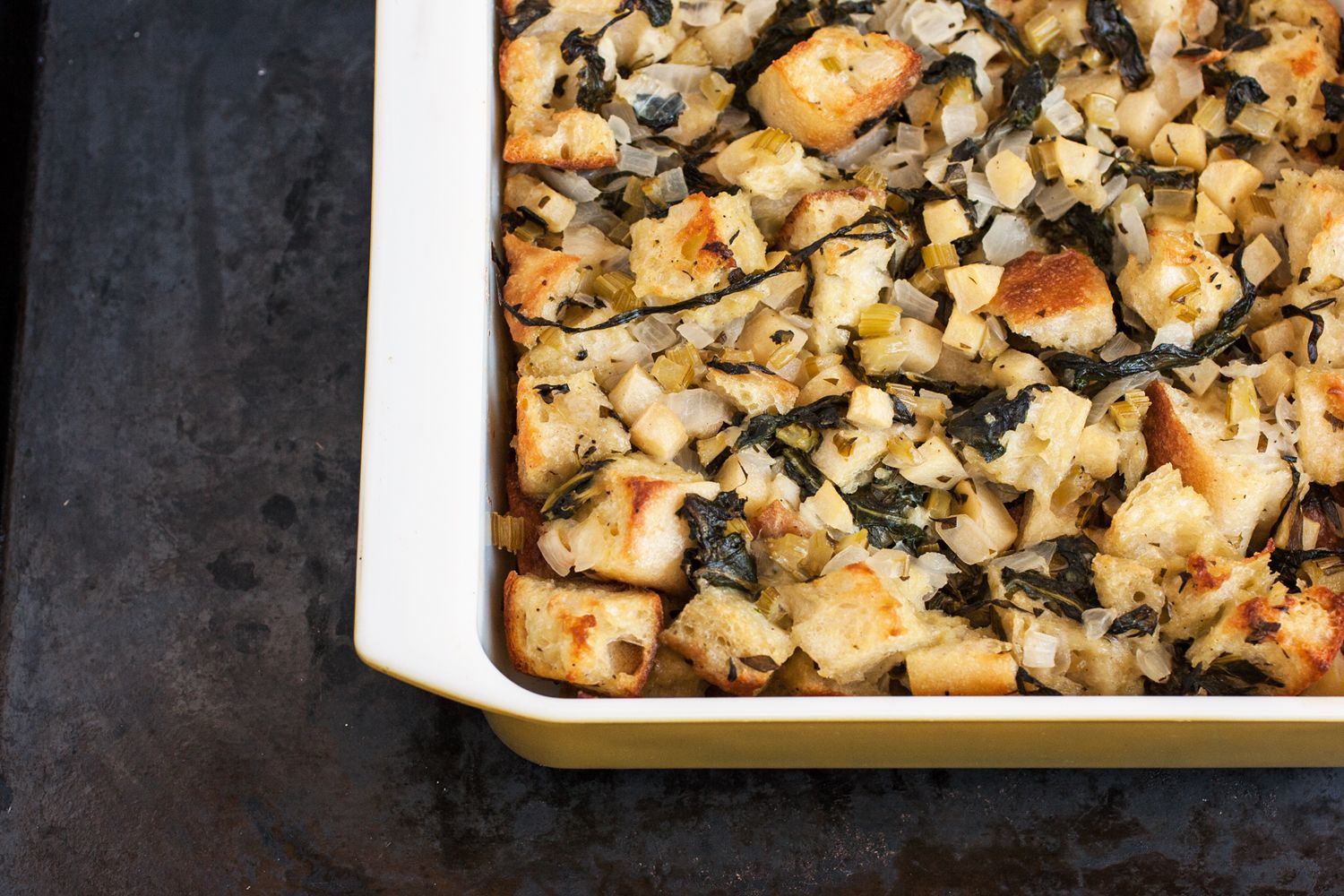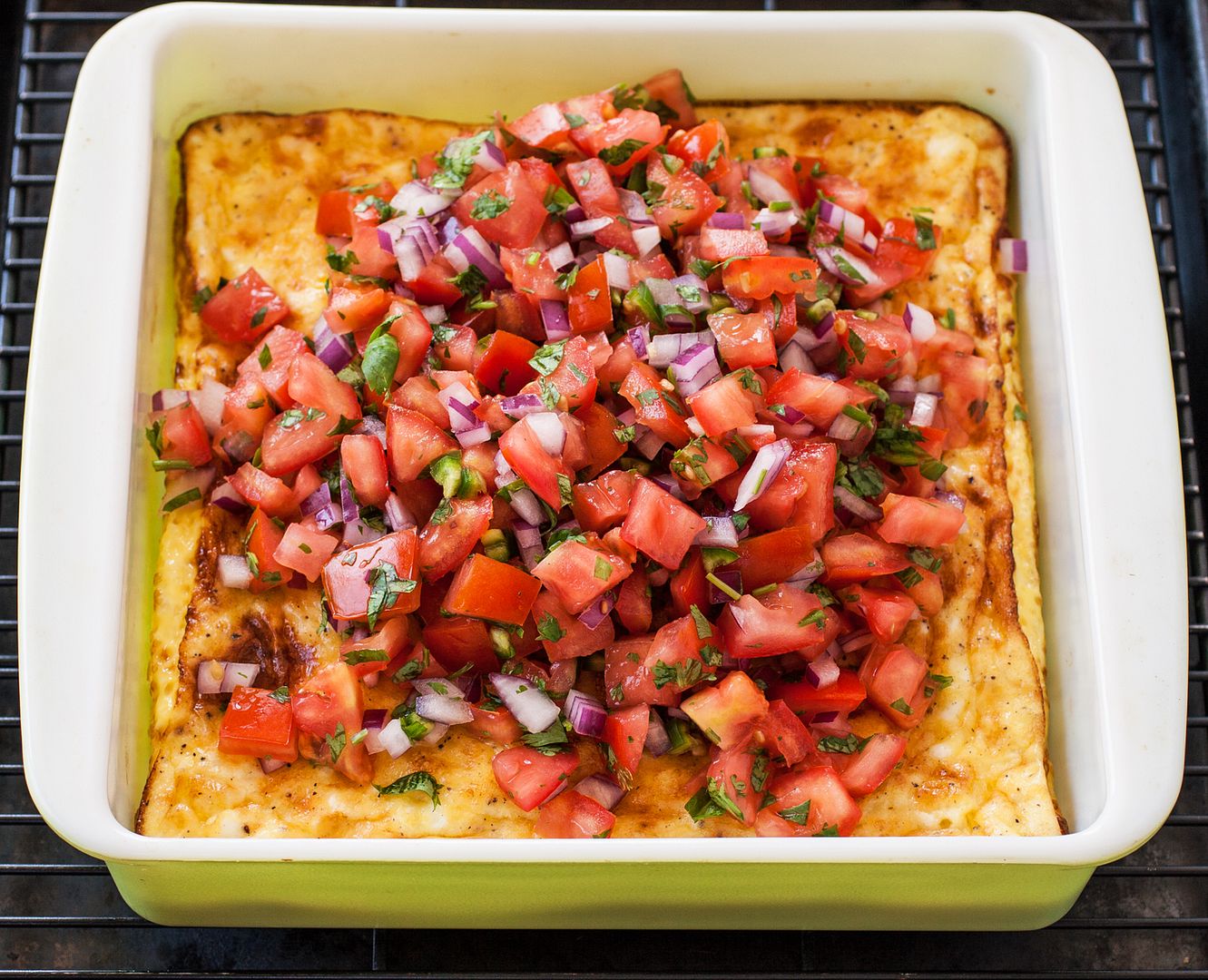 Of course there are also side dishes (Chard Apple Stuffing, top;  Maple Baked Beans), brunch recipes (Fluffy Baked Omelet with Pico de Gallo, bottom; Orange Custard French Toast), and sweets (Pumpkin Cheesecake Swirl Blondies; Cinnamon Tres Leches Cake; Vanilla Chai Fudge). All in a pan perfectly sized to go from kitchen to table for a family or 4-6 or a potluck or, even better, from kitchen to freezer for easy make-ahead meals.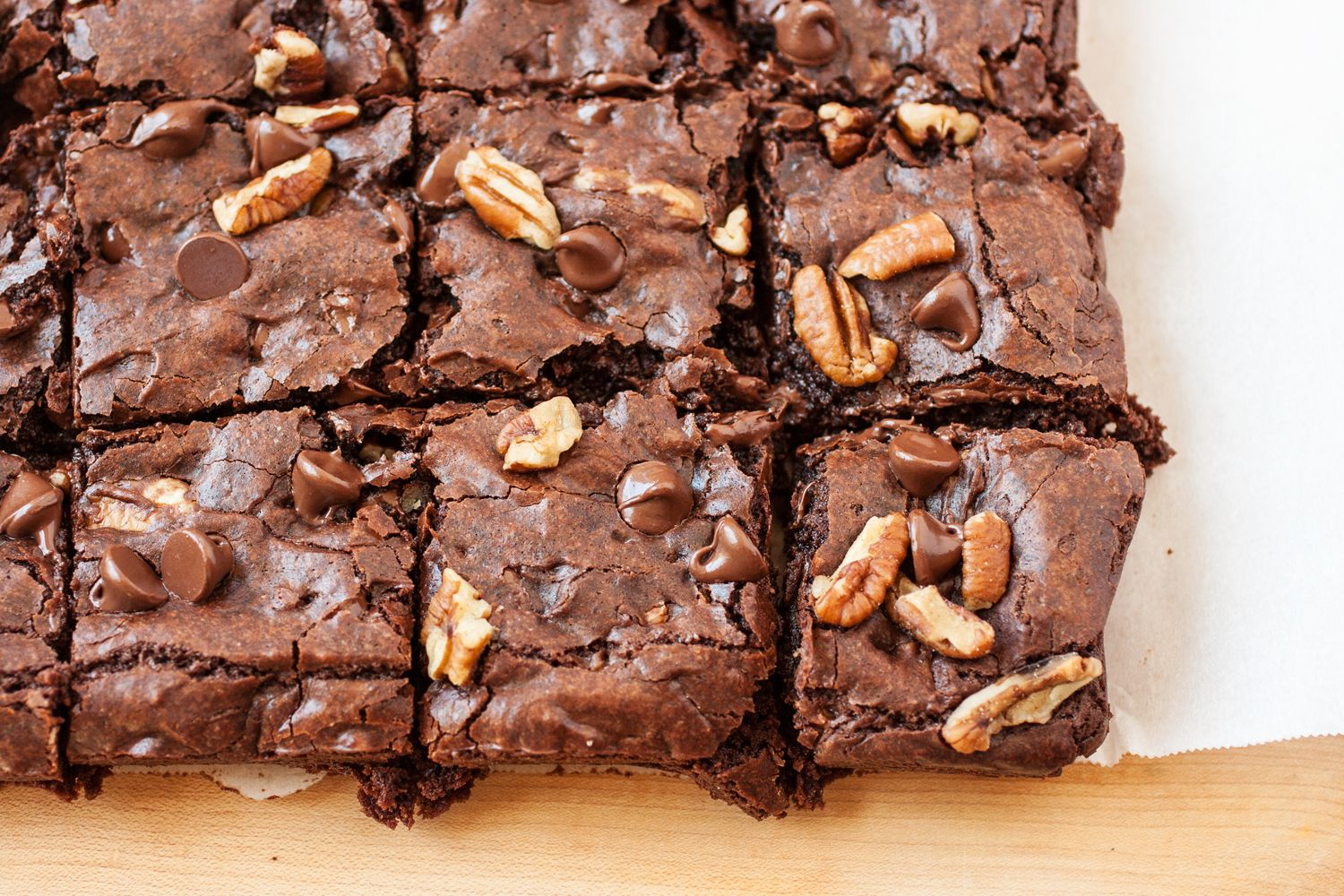 Not only is Kathy's cooking awesome (hello, Triple Chocolate Saucepan Brownies!), but she's also a mom entrepreneur who has turned her success as a food blogger and cookbook author into an opportunity to launch her own press. (Whoa, right? Impressive.) The 8×8 Cookbook is the first publication on Burnt Cheese Press, which Kathy started in order to take the publishing process into her own hands and guarantee things printing her book in the U.S. and working with a handpicked team of talented people.
Publishing  The 8×8 Cookbook on her own means raising money on her own, as well. Kathy's has started a Kickstarter campaign that ends on Friday, October 30th, 11:30 am ET. Kathy is close but, if you're as sold on this book as I am, pledge a little bit to help ensure that the funding goal is met. You can give as little as $5, though $23 or more will also score you one or more copies of the book. Think of it as a pre-order. I have.
If you'd like a little taste of  The 8×8 Cookbook before making a commitment, grab the ingredients for these Shortcut Chicken Enchiladas and give them a go. There so easy, you can even make them before the weekend. Then, trust me, you'll order your copy faster than you can order a pizza.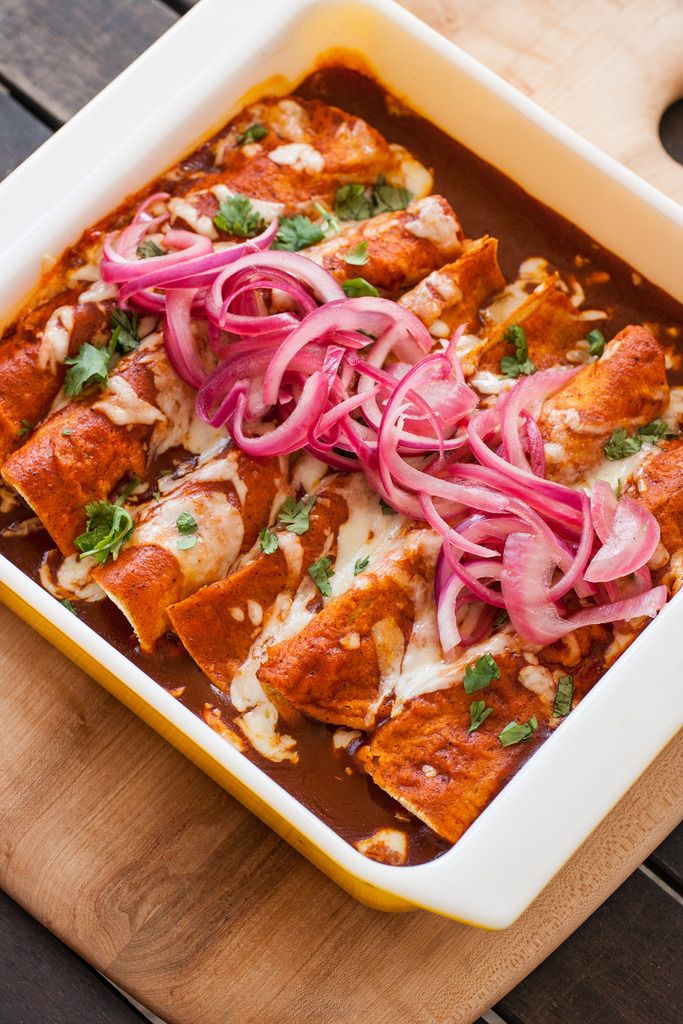 Shortcut Chicken Enchiladas
From The 8×8 Cookbook by Kathy Strahs
Serves 6
While I cook primarily from scratch, I can appreciate a good cooking shortcut— especially when it's 5 o'clock on a Tuesday and my children begin to swarm the kitchen in search of dinner. These shortcut enchiladas have become one of my family's favorite weeknight dinners. Rotisserie chicken and store-bought sauce (I try to choose a good-quality one without preservatives) make it possible to have them out of the oven and on the table in under an hour.
INGREDIENTS:
Quick Pickled Onions:
1 red onion, halved and thinly sliced 1⁄2 cup apple cider vinegar
1 tablespoon brown sugar
1 teaspoon coarse salt
1⁄4 teaspoon allspice
Enchiladas:
3 cups cooked chicken, shredded
1 cup (about 4 ounces) shredded Monterey Jack cheese 2 cups enchilada sauce, store-bought or homemade
6 (7-inch) corn tortillas
Fresh cilantro, chopped, for garnish
DIRECTIONS:
Heat the oven to 400°F.
Bring a small pot of water to a boil over high heat. Add the onions, bring the water back to a boil, and let the onions cook for about 15 seconds (this will take away some of the onions' "bite"). Drain the onions and set them aside. In a large nonreactive bowl, stir the vinegar, brown sugar, salt, and allspice until the sugar is dissolved. Add the onion slices and stir to coat them thoroughly in vinegar and seasonings. Cover the bowl and refrigerate the pickles while you prepare the enchiladas*.
In a large bowl, combine the chicken and half of the cheese. Pour 1⁄2 cup of the enchilada sauce into an 8×8-inch glass or ceramic baking dish. Wrap the tortillas in a clean damp towel and microwave them on high for 30 seconds to make them roll more easily. Add about 1⁄2 cup of the chicken and cheese mixture to the center of a tortilla, roll it up and place it seam side down in the baking dish. Repeat for the remaining 5 tortillas. Pour the remaining 11⁄2 cups enchilada sauce over the top and sprinkle with the remaining cheese.
Bake until the cheese is melted and lightly browned, 20 to 25 minutes. Serve topped with pickled onions and chopped cilantro.
* The pickles should stay fresh, refrigerated in an airtight container, for about 3 weeks.