Thanksgiving is around the corner, which means the task of cooking a turkey is looming ahead for many of us. Roasting is almost always the best option for cooking a Thanksgiving bird because it's easy to do even if you don't cook often (no giant deep fryers or sous vide immersion circulators needed!) and yields delicious results. Last year we provided a no-panic, step-by-step guide to roasting a turkey that is sure to make your turkey a success. Now we want to build on your roasting know-how with a few more easy turkey recipes for Thanksgiving.
I chose these recipes because they either save roasting time, increase flavor and moisture, or expand your repertoire to include other equally easy techniques. Between our roasting how-to and these tasty recipes, my hope is to eliminate turkey stress once and for all. Now you just have to be willing to relax. Who's in?
Top: How to spatchcock a turkey | Photo by J. Kenji López-Alt for Serious Eats
Related: Thanksgiving cooking schedule: A sanity-saving holiday meal prep plan.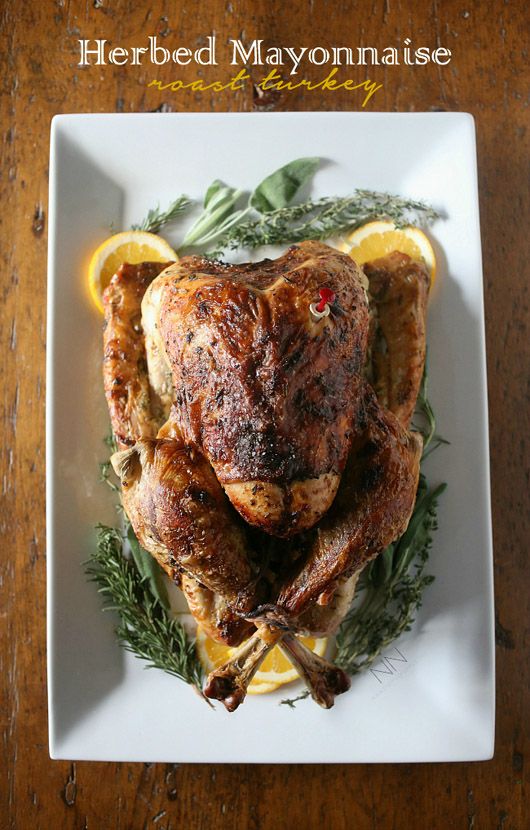 I personally love roasting turkeys. I have tried all different ways, including in a paper bag and even upside down. However, my favorite trick for perfectly roasted turkey is one that I discovered a few years ago. It involves an unexpected secret ingredient that is super easy to incorporate: mayonnaise. I know it sounds kind of, well, gross, but trust me. When it comes to roasting turkey, mayonnaise is magic! This recipe for Herbed Mayonnaise Roast Turkey at Nutmeg Nanny is a flavorful version that is perfect for giving mayonnaise the ol' Thanksgiving try!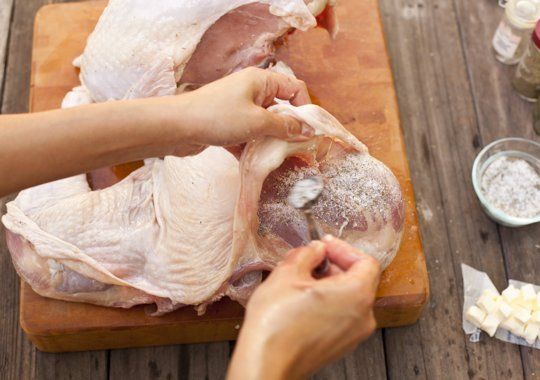 Another easy trick for roasting a great bird is to use a dry brine. The one time I tried to wet brine a turkey, I ended up with gallons of salty, raw-turkey-infused water all over my kitchen floor. It was not awesome, especially on Thanksgiving morning. By using a dry brine, you skip the gallons of water all together and end up with the same tasty results. Learn how to dry brine a turkey from our friends at The Kitchn.
Related: A no panic, step-by-step guide to roasting a turkey.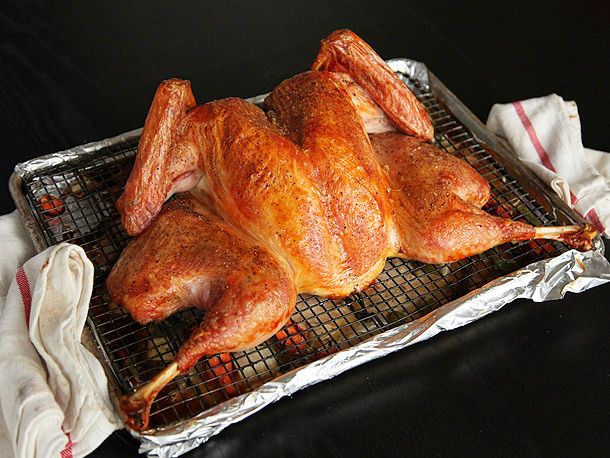 How to spatchcock a turkey | Photo by J. Kenji López-Alt for Serious Eats
I have one more roasting trick that will speed up your cooking time: the spatchcock. Spatchcocking your turkey involves cutting out the backbone and spreading the turkey flat on a roasting pan. The turkey cooks in about 45 minutes and ends up cooked more evenly. For those of you who like to cook your stuffing in the bird, do not fear! You can still do stuffing with this method and it works even better! Learn how to spatchcock a turkey at Serious Eats.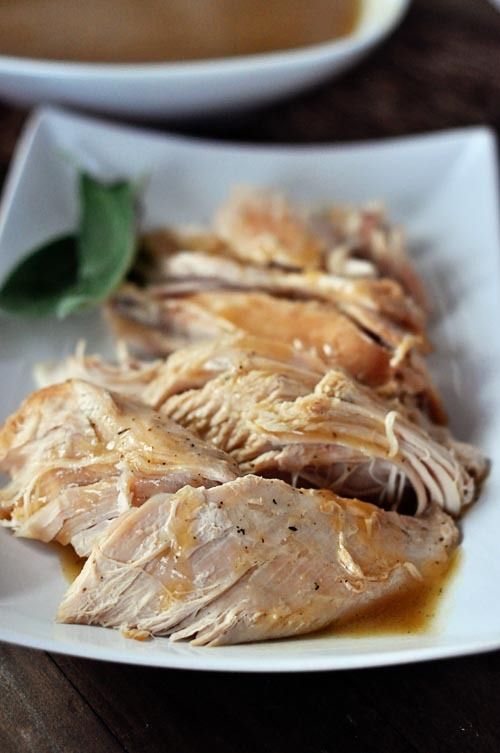 Now that we've perfected roasting, let's look at two additional options for making the turkey super easy on Thanksgiving. This Slow Cooker Turkey Breast at Mel's Kitchen Café is a great option that yields moist, delicious turkey meat. It doesn't get any easier than a slow cooker–just toss in the turkey breast and walk away! This recipe is a great choice if you don't need to cook a whole turkey and you don't care about crispy skin. It sounds like a big sacrifice, but really isn't when you get turkey this moist.
One last easy turkey recipe (maybe the easiest turkey recipe of all time): Pan Seared Turkey Cutlets at Marla Meredith. You can cook as many turkey cutlets as you need and it's much simpler than making a whole bird. This recipe is a quick and simplified version of the classic Thanksgiving turkey that is perfect for those anyone who is cooking for just a few eaters. With a bunch of classic Thanksgiving sides, I promise it won't feel like you're missing out. And you'll be way less stressed. Now that's something to be thankful for.