It's not always possible (or even necessary) to show up to every dinner party with a hostess gift in hand. If, like me, you don't have a closet full of goodies for last-second gifting, then a bottle of wine on your way out the door is an easy, go-to thank you gift for hosts. But just because you didn't spend hours shopping for it doesn't mean that it has to feel like an afterthought. With these 7 creative ways to wrap wine that are also easy (because, last minute gifting), you can make a quick gift feel special and let your friends know how much their hospitality is appreciated.
Because we always appreciate wine.
Cool Mom Eats is an rStyle affiliate.
Related: The best wines for your holiday meal under $22.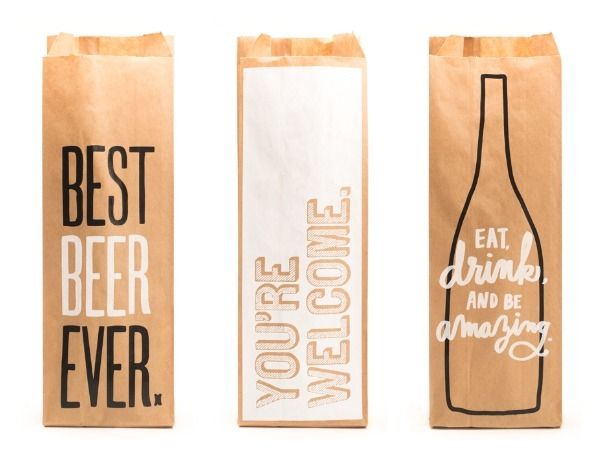 These cheeky paper wine bags from Easy, Tiger are only $2 each. Buy a whole bunch and stash them in your wine cabinet for easy wrapping. That's the only smart thing to do.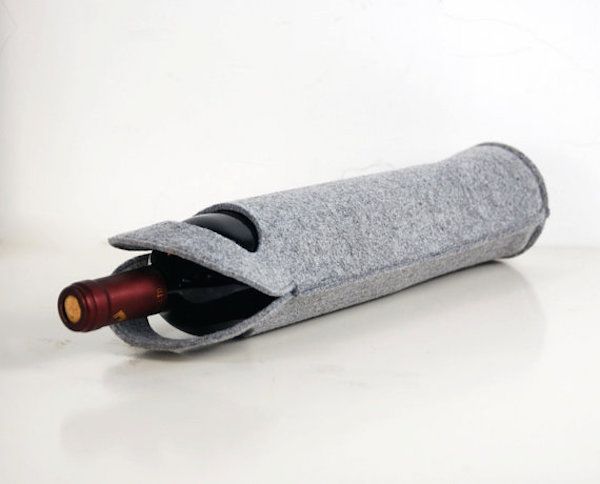 For a more substantial gift, go with this felt wine tote from Etsy maker Filzkraft. It's a lovely, reusable gift for any wine enthusiast. (I may go ahead and buy two, because I really want one for myself, too.)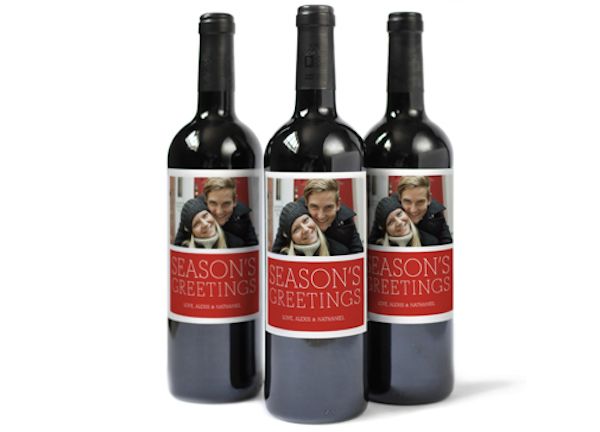 If you're the type who likes to plan ahead, order a case of wine and a set of custom wine labels from Pinhole Press. It'll take a few hours to soak the bottles and get the old labels off, but once you get the new ones on you'll be able to keep them on hand for fun gifts throughout the holiday season.
Related: Funny wine labels that tell you like it is. Whether you want to hear it or not.
There are so many (so, so many) canvas wine bags to choose from, but these Books and Booze Bags at Obvious State are some of our very favorites. Each one has a cool, deco design and a quote about alcohol from literature. They're the perfect gift for the intellectual (but not-at-all pretentious) wine-lover in your life.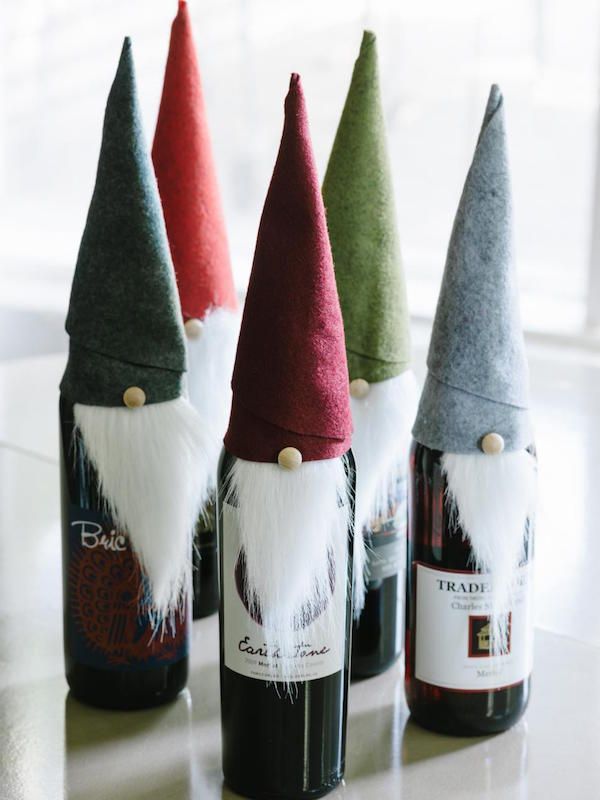 I think this DIY elf wine bottle disguise is so much fun. The tutorial at HGTV is really simple; to do this, you need felt, faux fur, pom poms, and a glue gun. I know, not things you may have on hand, but certainly items you can find at even the simplest craft store (or, you know, our affiliate Amazon). Liven up that bottle of red you're taking to your next party and try to resist the temptation to dress everything else around your house—from pillar candles to empty water bottles—like an elf, too. Although the kids would think that's really fun.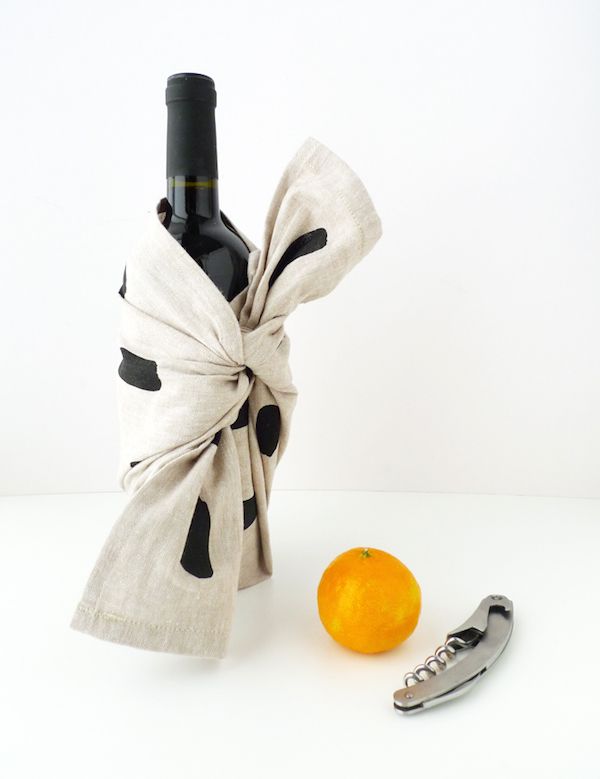 Furoshiki is the art of wrapping with fabric and this bottle of wine wrapped in a tea towel at Cotton and Flax makes a stunning gift. Not to mention, it's two gifts in one. (And I'm really loving the tea towels at Cotton and Flax, hint hint.)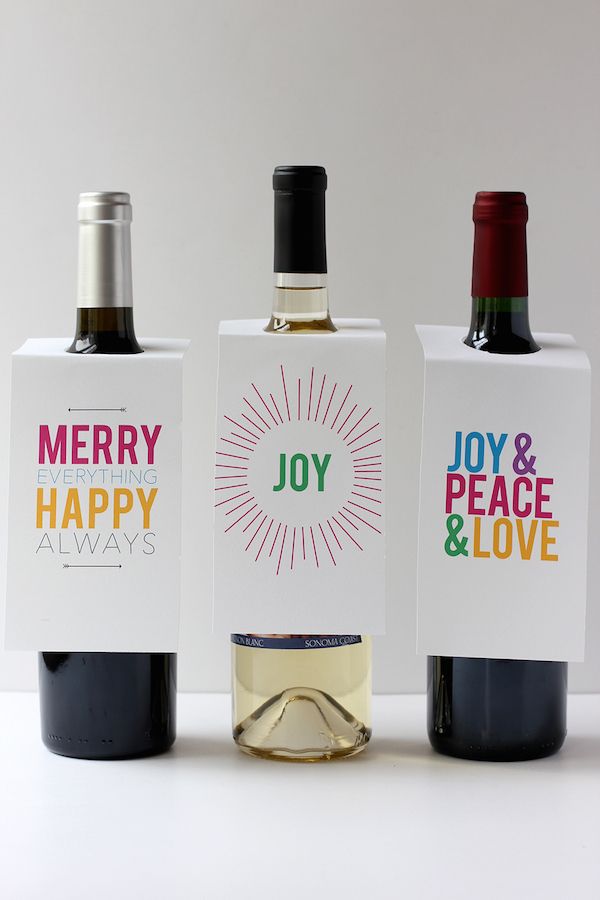 These fun printable wine gift tags at Alice and Lois make a totally last-minute idea look totally not-last-minute. Plus, they're totally free. Which is totally awesome.