There's something about toffee that is irresistible. Maybe it's all the different ways it can be baked and devoured: As a crisp, buttery candy, a melt-in-your-mouth chew, or a gooey, rich sauce. Or maybe it's just butter + sugar. Either way, it seems to taste even more delectable during the holidays—maybe even guilt-free? That's why I've scoured the internet to find the best toffee recipes to make this season.
I know: tough life.
If you usually buy toffee candy, do yourself—and your family, the neighbors, and even the mailman—a favor this year and make one of these giftable toffee treats instead. Even those who claim not to have a sweet tooth won't be able to resist.
Top: Warm Sticky Toffee Pudding | David Lebovitz
Related: 10 delicious twists on apple pie recipes to have your pie and eat cake, bread, and cookies, too.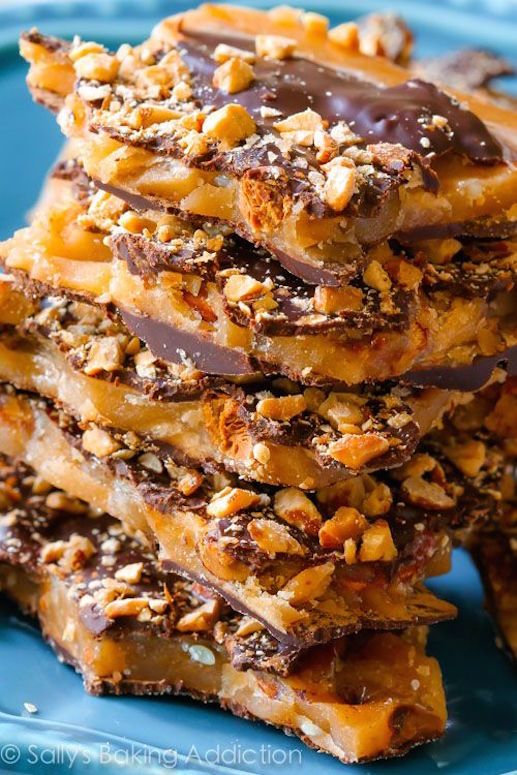 I love this Salted Dark Chocolate Almond Toffee recipe at Sally's Baking Addiction because it looks wonderfully delicious and also because Sally includes a link to her homemade toffee making tutorial. There are some seriously helpful tips in there that are worth learning to make this. Because dark chocolate spread on buttery toffee studded with toasted almonds? Yes, please.
Sticky. Toffee. Pudding. Let me count the ways… If you've never tried this iconic British dessert (you must!), this surprisingly easy Sticky Toffee Pudding recipe at Smitten Kitchen is a good place to start. One bite of this deliciously moist cake soaked in a toffee caramel sauce will knock your slippers off. Do yourself a favor and serve it warm, sauce it generously, and don't even think about skipping the whipped cream. And make it homemade whipped cream, too. (So easy and worth it.)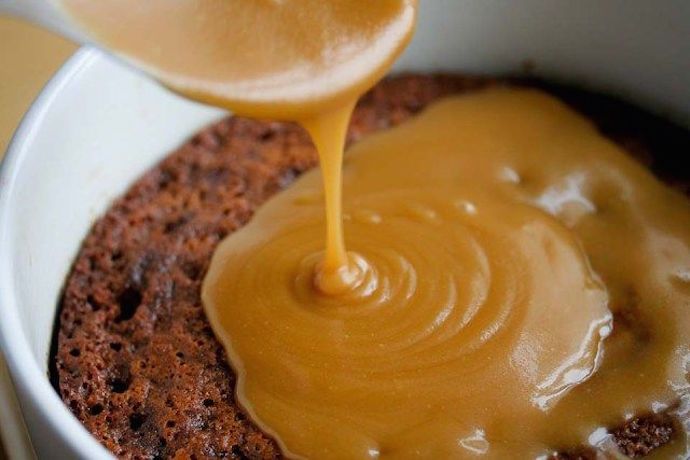 This may be a little STP overkill but, nah! There's just no way not to include David Lebovitz's recipe for Warm Sticky Toffee Pudding (above and top). It's the recipe I first used when making this dessert and I love the technique of pouring some of the sauce into the dish so that the cake absorbs that yummy toffee flavor while it bakes. P.S. I didn't use the candied ginger and didn't miss it!
Related: Delicious holiday gingerbread recipes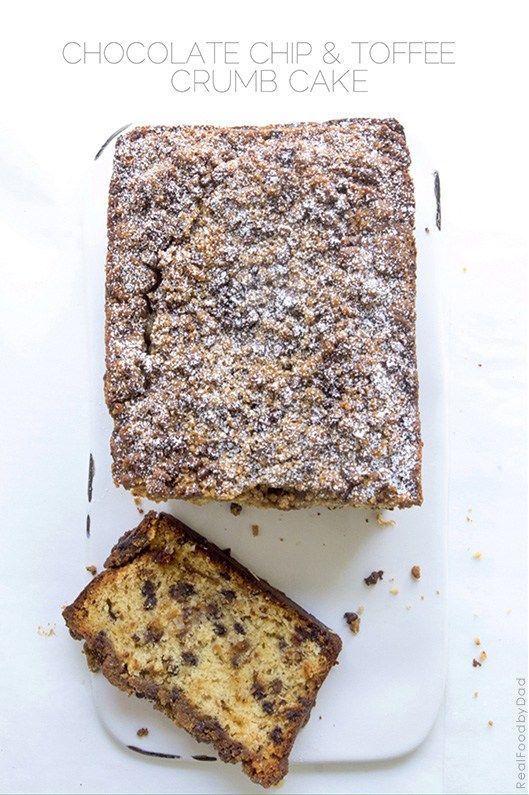 Chocolate, toffee, caramel, and coconut take cake to the next level in this recipe for Chocolate Chip Toffee Crumb Cake at Real Food by Dad. All those delicious mix-ins are added to a buttermilk batter, which is then sprinkled with a crunchy streusel topping. Tie a bow around this for a special gift or, even better, pair it with a big cup of jo and another viewing of Elf.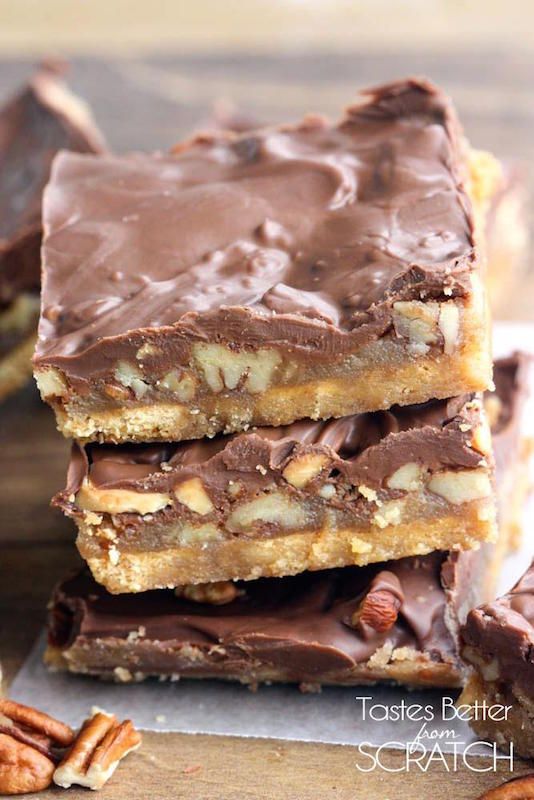 If you're looking for something to make with the kids, I like these Graham Cracker Toffee Bars at Tastes Better From Scratch. With only five ingredients and a prep time of about 15 minutes, these soft and buttery bars are perfect for little bakers. And soft teeth—they get the flavor of toffee without all the hard candy bits.
Another good one from the Brits! Banoffee pie is an English dessert typically made with bananas, toffee (made from boiling condensed milk), and whipped cream. I love how these Banoffee Squares at Three Many Cooks adds chocolate and extra toffee chips. As Pam suggests, if you're putting in the time to turn condensed milk into caramel, heat up a few cans at once and double the recipe. I don't think you'll have to worry about leftovers.
While we're talking Banoffee Pie, let's bring our gluten-free and vegan friends into the toffee mix. Because we believe in toffee for everyone! These pretty Banoffee Pie Bites at Top with Cinnamon are a great option to make sure that everyone at your holiday gathering can indulge and, remarkably, they are even refined-sugar free. But don't worry that they won't satisfy your sweet tooth. With dates, coconut butter, bananas, and chocolate, this dessert is sure to satisfy.