Most years since becoming parents, my husband and I have happily decided to stay in on New Year's Eve. We used to put the babies to bed, open up wine, and sear steaks until the fire alarm went off. But this year my girls are old enough that I'm looking for family-friendly New Year's Eve dinner recipes that will be easy, feel celebratory, make everyone happy…and keep the smoke alarm from sounding.
And by the way, family-friendly does not have to mean boring! Whether you dress up and pop cider and Champagne or you have a cozy pajama party while watching the ball drop on TV (or at least the performances leading up to it), these five New Year's Eve dinner recipes will help you bring a delicious end to this year. Or if you can all stay up, start to the new one.
Related: 11 festive New Year's Eve dinner and dessert ideas for kids.
Ring in the new year with this elegant, yet totally easy Roasted Pork Loin with Apples and Sweet Potato (top) at Sweet Potato Chronicles.  We love everything that Ceri and Laura do because, well, they get us. And this recipe is proof: Pork makes a wonderful quick-cook roast and the kids will love the maple and mustard-scented apples and sweet potato.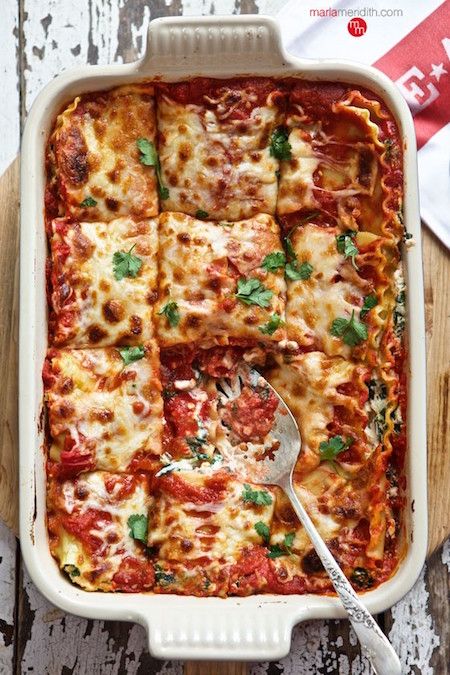 I love lasagna, but don't love that it feels like a chore to make. The recipe for Family Favorite Vegetarian Lasagna at Marla Meridith is one of the most straightforward — and tastiest — methods I've seen. Lasagna is a labor of love, but no one ever regrets making it once they take that first bite.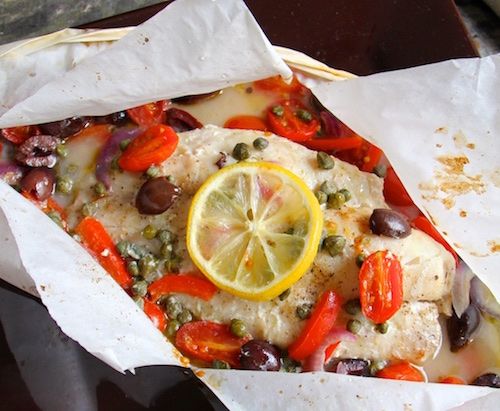 This one is all about the presentation. Mediterranean Fish en Papillote at From A Chef's Kitchen makes an incredibly simple New Year's Eve dinner that looks and tastes divine. The fish is cooked in parchment paper (or foil) along with tomatoes, olives, and capers, creating the most wonderful sauce and tender fish. It's easy prep and cleanup. Plus, you get to serve a healthy dinner wrapped in a present that the kids can rip into, which wins this meal major points.
Related: How to make Hasselback potatoes in 5 easy steps.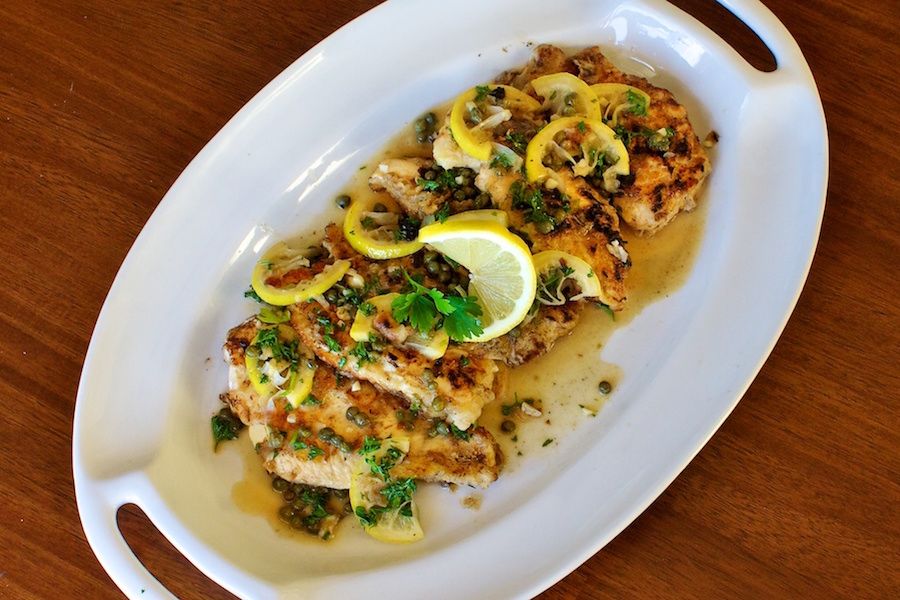 Lemon, butter, capers: The delicious trifecta that makes this easy Chicken Piccata at Our Family Eats a total win for you and the kids. This classic Italian dish can be made quickly and pairs beautifully with rice, pasta, or even mashed potatoes. And of course, Champagne and/or sparkling juice.

If you and the kids are leaving your fancy frocks in the closet and opting for a chill pajama party instead, keep the fun, laid back vibes going with this genius idea for a Slow Cooker Baked Potato Bar at Lexi's Clean Kitchen. You can go as crazy as you like with the toppings, just make sure not to skimp on cheese, bacon, and all the other indulgent ingredients that make baked potatoes so good. Diets begin on the first.