If you're already thinking that you can't bear to hear about one more "foolproof" technique for how to cook eggs so that they peel perfectly, let me say that I UNDERSTAND. In fact, I was recently schooled by someone at the American Egg Board on how to really, truly cook eggs so that they peel perfectly every time and I didn't tell you about it. That's right: I remained silent. Because I knew that you were tired of hearing it, and honestly, so was I.
But then one day last month, before a holiday party that had me making tons of deviled eggs, I gave the method shared with me by the kind AEB member a whirl and it worked. So I tried it again. And again. And again. I've tried it with fresh eggs and with old ones. I've tried it with eggs from the farmer's market and ones from the conventional market. And each time my eggs cook exactly right and peel smoothly. So it's time to spill the secret.
Because I truly believe that this — steaming eggs — is the final word on how to "boil" them so that they peel perfectly every time.
Related: How to poach eggs with a trick from the kitchen goddess herself, Julia Child.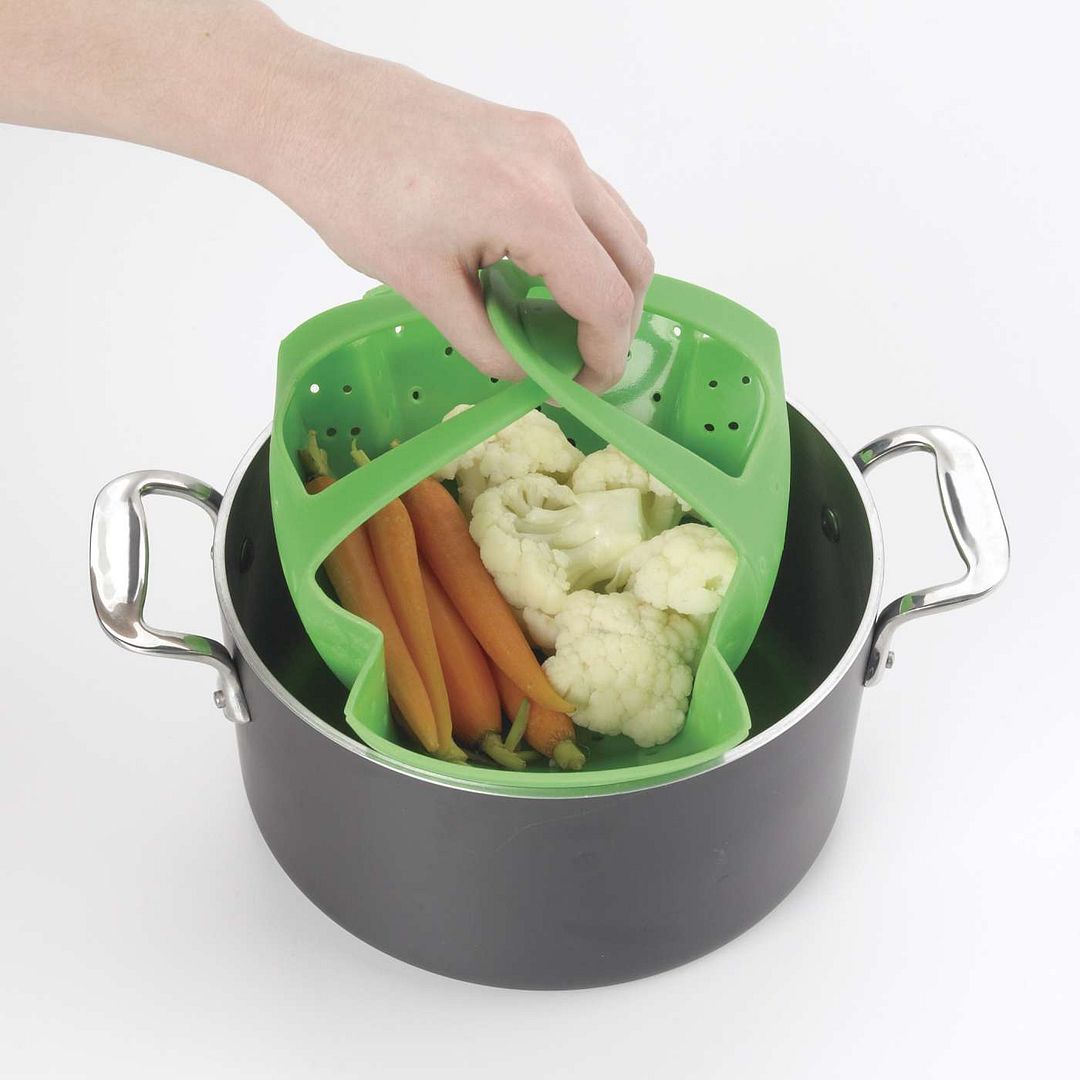 In order to steam eggs, you'll need a steamer basket. I love my OXO Good Grips silicone steamer (available at our Amazon/rStyle affiliate for $16.99) because it can be easily maneuvered to fit into nearly any pot and is dishwasher safe. Any steamer basket will do, though.
Fill a pot that fits your steamer basket with anywhere from 1/2-1 inch of water. Place in the steamer basket, cover, and set over medium-high heat. Once the water comes to a boil, uncover and carefully place eggs into the steamer basket using a large spoon or tongs. Cover the pot again and cook.
Related: How to make tea eggs with kids for Chinese New Year.
If you like hard boiled eggs, you'll want to cook large eggs 10-12 minutes. They'll be cooked through, but creamy at 10 minutes and truly hard boiled at 12. Extra large eggs can go more like 11-13 minutes. If you prefer soft boiled eggs that are slightly runny, steam large eggs for about 7 minutes.
While the eggs are steaming, prepare a large bowl of ice water. As soon as the eggs are done, carefully transfer them from the steamer basket to the ice bath for about 2 minutes. Then serve warm or remove from the ice bath and store in the refrigerator until ready to eat.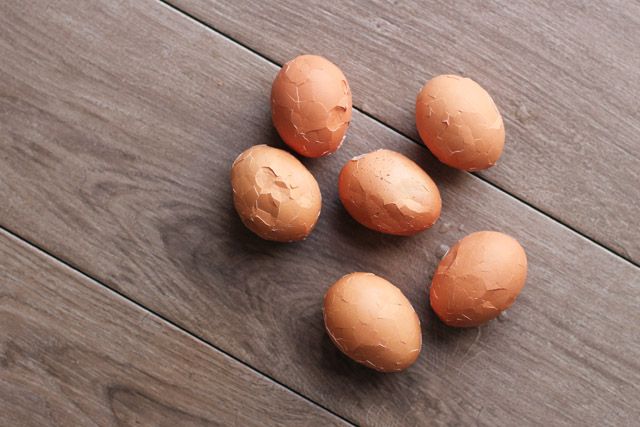 Why does this work? The short answer is that the slow and steady heat of steaming helps the membrane separate from the egg and shell. If you've heard that old eggs are better for peeling, it's because time also helps that separation process. It's when the membrane doesn't separate that it ends up tearing the egg white apart as you try to peel away the shell.
Though I know nothing in this world works 100% of the time, this method has yet to fail me. If it does you, please let us know. And even better, tell us if it works beautifully. Because I swear that this is the best method for cooking boiled eggs yet. And that's a lot given that my fridge is never without a big bowl of them ready to go.