It's almost Super Bowl Sunday, and you know what I'm excited about? Not the commercials. Not the football. Not even Tom Brady. The food, you guys. It's all about the food for me. And since Instant Pots have changed all of our lives, I've been searching for some crowd-pleasing Super Bowl Instant Pot recipes that we can make in a snap to munch on while we watch the game.
From incredibly juicy slow-cooked meat for sandwiches to dips that are ready in five minutes, these are all recipes you're going to want to try this weekend for the big game. Go Patriots! Go Falcons! But most importantly, go Super Bowl snacks!
Top: BBQ Drumsticks | The Kitchen Whisperer
Related: 7 mouthwatering nachos recipes for Super Bowl Sunday, or any other day.

Stacie shared this quick recipe for Instant Pot Spinach Artichoke Dip over the holidays, but it's perfect for Super Bowl Sunday too. And it's so yummy that even your kids will eat it — yes, even with spinach and artichoke in the mix. It takes just five minutes to make, and it will be gone in about the same amount of time.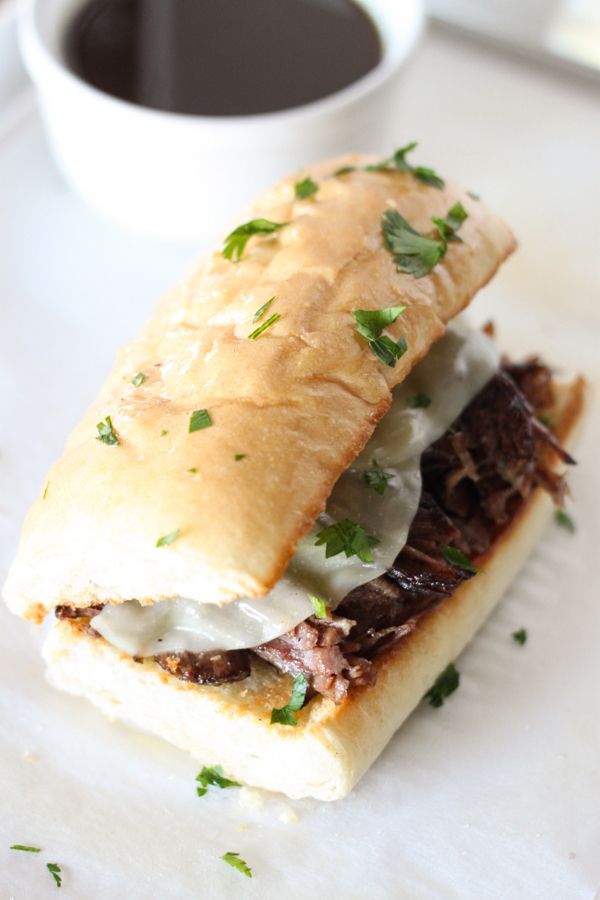 These French Dip Sandwiches at Number 2 Pencil look really yummy, although I'd cut them in half to make them bite-sized for our Super Bowl viewing party. Plan ahead for this one, because it takes a little over two hours — although most of that is hands-off time. Start the meat cooking about 30 minutes before the game starts, and it will be a welcome snack to eat while watching the halftime show.
Related: A quick guide to the buttons on your Instant Pot. (Because you have one, right?!)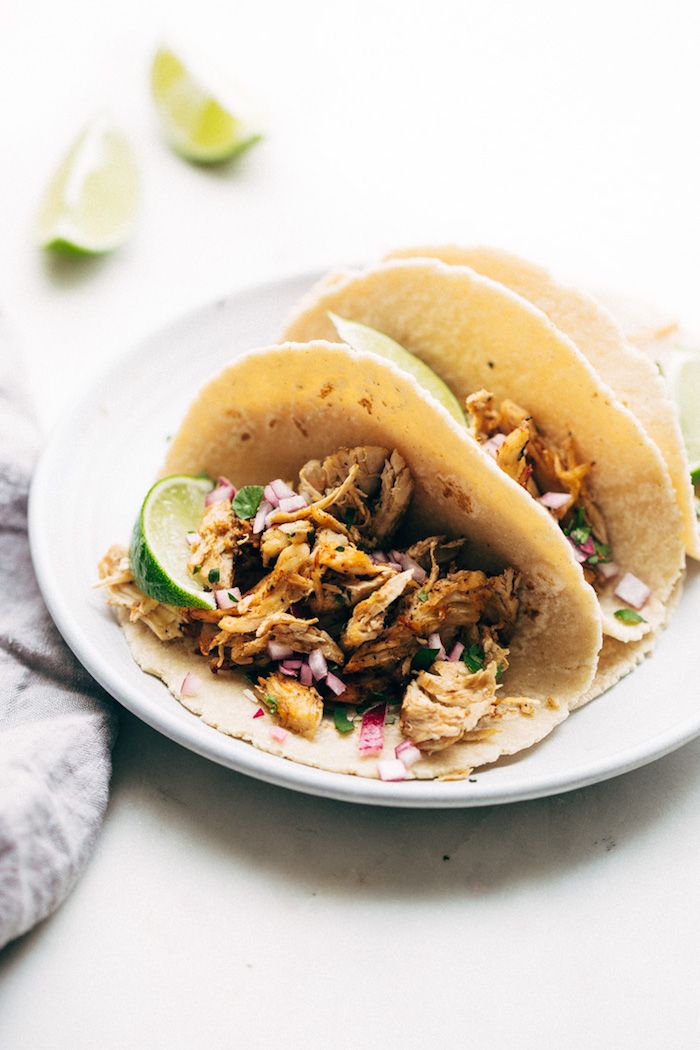 This recipe for Crispy Chicken Carnitas at Little Spice Jar takes less than 30 minutes, and you can use the delicious, spicy meat any way you like — for tacos, nachos, or burrito bowls. On the night of the big game, I'd go with mini tacos: use a round cookie cutter to cut large tortillas into small ones that serve as bite-sized taco shells. Some pico de gallo and fresh lime is all you need on the side to make these disappear before halftime.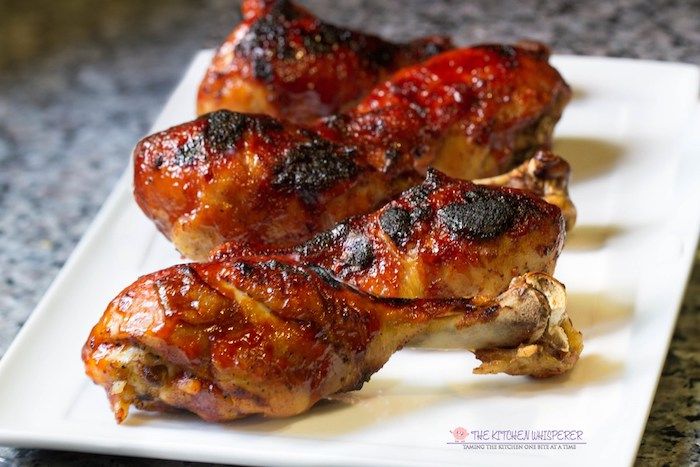 These BBQ Drumsticks at The Kitchen Whisperer (above & top) come together so fast; they cook in the Instant Pot for just 10 minutes, then get a quick broil to crisp the skin. You can use full-size drumsticks per the recipe, or for more of a bar-food feel, use chicken wings. I'm planning to double the recipe for this BBQ sauce so that I can have some on hand for a quick weeknight dinner next week too.
Related: Healthy game day food (because you know you want to double dip).

Sure, you can go with store-bought salsa, but homemade is so much tastier (and more impressive, too). It doesn't even have to be a huge headache with this Instant Pot salsa recipe at Passion for Savings. Just toss the ingredients in, and it's ready in 30 minutes.