If you've done as little preparation as I have for V-day (read: none), do not worry. We've got you covered with eight super easy Valentine's Day treats that use just a handful of ingredients, come together quickly, and still make a big impression when presented at your kids' school party or as an after-school snack.
Hey, these are tasty enough that you could even give them to your significant other if you're running a little late on a gift for them too. Not that that's ever happened before. (Ha!)
Top: Heart-Shaped Jam Thumbprint Cookies | Wanna Come With?
Related: Easy homemade Valentine's Day treats for kids.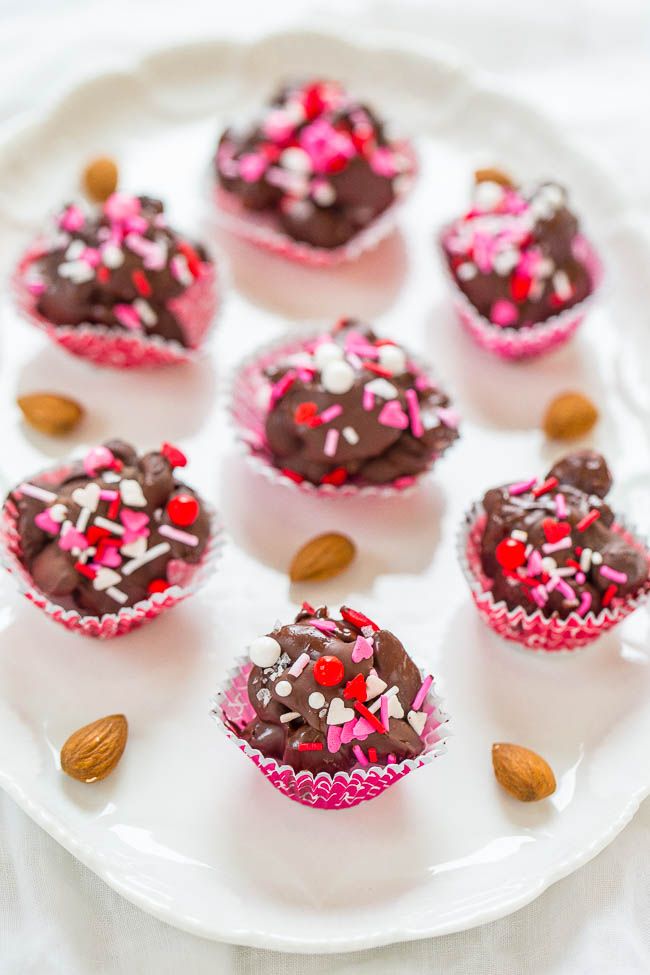 With dark chocolate and almonds, these Valentine Chocolate Almond Clusters at Averie Cooks are among the healthiest options you can find for Valentine's treats. Plus, no baking and only four ingredients. I'm sold.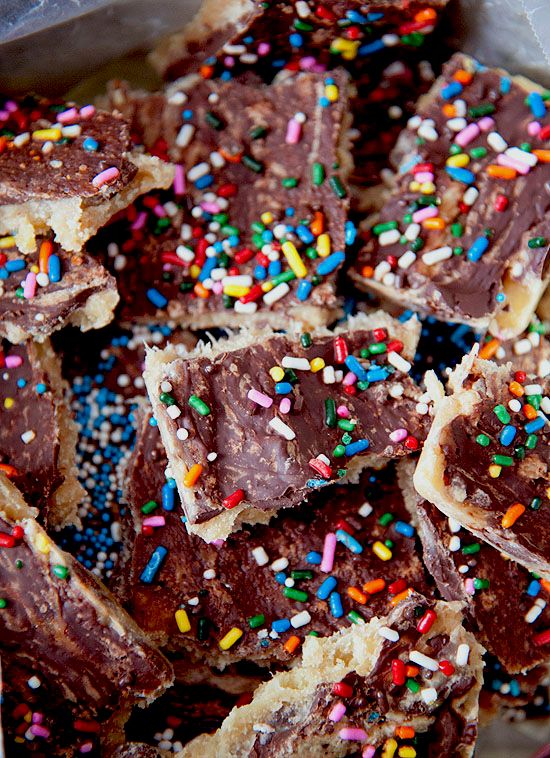 If you have any leftover saltines you're looking to get rid of in the most delicious way possible, try this Cracker Toffee at Eva Bakes. No candy thermometer required! If you can, swap out the rainbow sprinkles for heart-shaped ones. If not, don't worry: One bite and this will go down so fast that nobody will be thinking about how it looks.


I think these Strawberry Breakfast Pastries at Breakfast for Dinner are so beautiful. And given that they only take 10 minutes to prep and 15 minutes to bake, there's no reason why you can't make them for breakfast, as an afternoon snack, or even dessert this Valentine's Day. Just be sure to thaw the puff pastry ahead of time.
Related: Even more last-minute Valentine's Day treat recipes.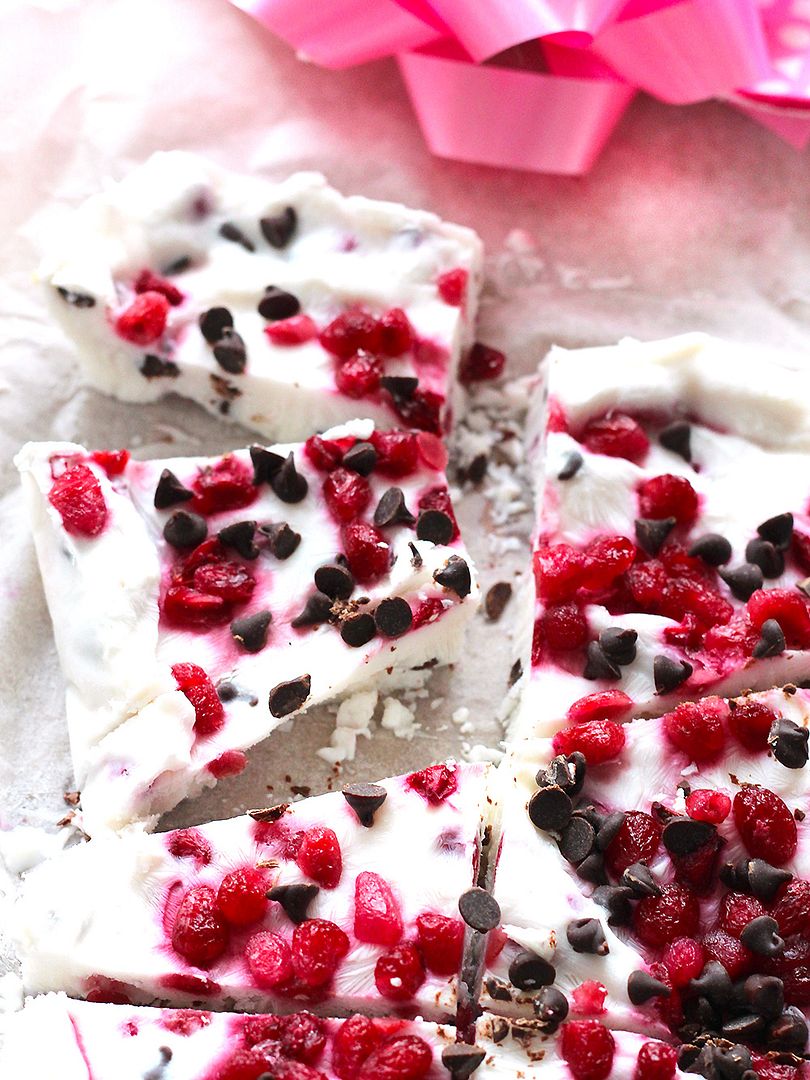 I'm not big on health foods that pose as treats, but this Valentine's Day Coconut & Chocolate Yogurt Bark at Born to Sweat actually looks incredibly delicious — and just happens to be low-cal too. Plus, those pomegranate seeds and chocolate chips make a perfect presentation for V-Day.


I don't know who came up with the concept of cake pops, but I have to admit: they're more fun to eat than they are to make. That's why I love how these Easy Valentine's Day Oreo Pops at Kitchen Mason uses everyone's favorite cookie as a time-saving trick.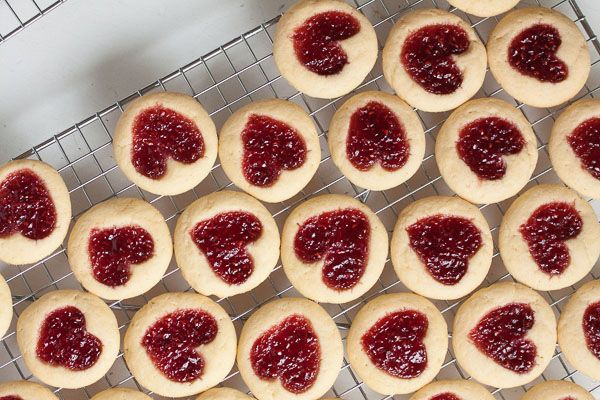 These Heart-Shaped Jam Thumbprint Cookies at Wanna Come With? (above & top) are so simple and sweet. You only need your thumbs to make the heart shape, and I bet the kids will be more than happy to help out. Especially if you give them a preview bite.
Related: 5 allergy-friendly Valentine's candy gifts.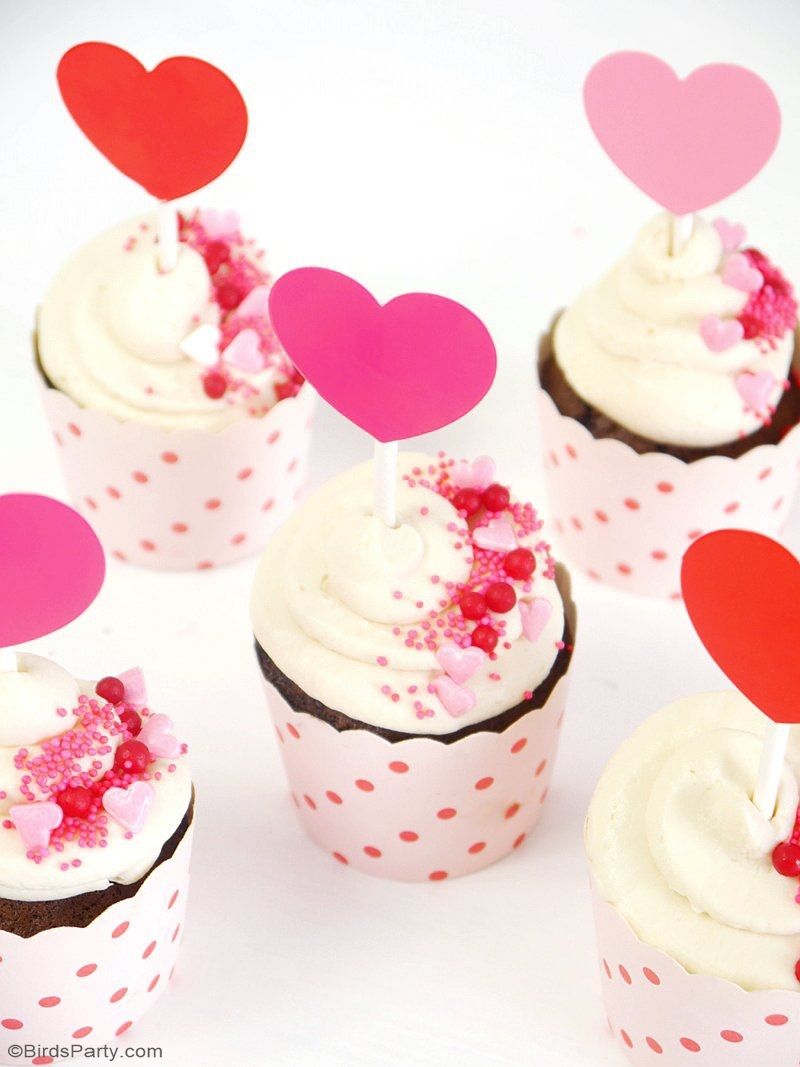 These Chocolate Cupcakes with Mascarpone Frosting at Bird's Party use cake mix to cut down on time and mascarpone to bring allll the icing flavor. In fact, you can just buy cupcakes and scrape off the overly-sweet buttercream to top them with this easy, homemade frosting instead.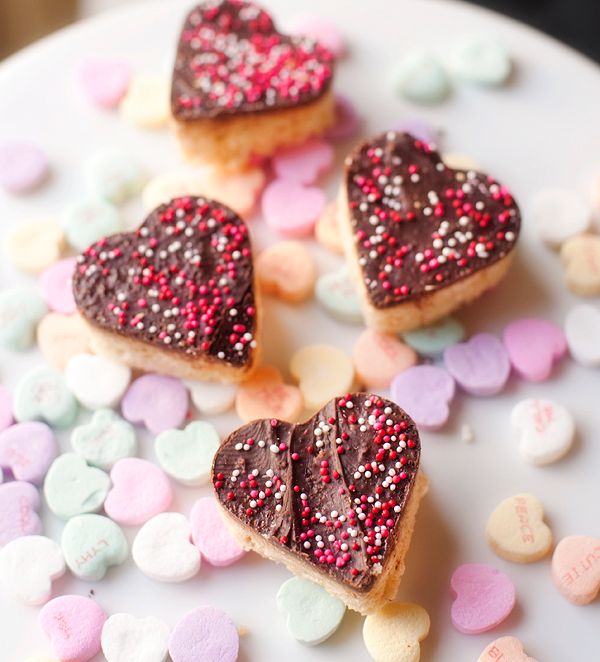 A combination of s'mores and Rice Krispies treats? Pretty Plain Janes, I like your style. I'll be happy to munch on these S'mores Crispy Hearts any time of the year, though they'll taste especially sweet on Valentine's Day.