To me, nothing says Valentine's Day like a heart-shaped box of chocolate, or some other heart-shaped sweet treat. It's what I love to receive (ahem) and also what I love to give my family. The only problem is that my oldest daughter has peanut and tree-nut allergies, so picking up a box of safe chocolates at my local store isn't always an option. Not so sweet.
Thankfully, I've found five allergy-friendly Valentine's Day candy gifts that you can purchase online (and actually, one can be found at your local store too) made with delicious, allergen-free ingredients so that you can give everyone a sweet gift without worries.
Related: Allergy-friendly baking ingredients so that everyone can go nuts at the bake sale.
Before we get to the sweets: On occasion, the list of ingredients in a food product or that are manufactured at a facility can change, so please make sure to check the website and/or packaging carefully each time you make a purchase to be sure that it's safe for your kids.
CME is an rstyle and Amazon affiliate.
Vermont Nut Free
Vermont Nut Free makes excellent chocolates in a peanut- and tree-nut-free facility. For Valentine's Day, they offer a large selection of holiday sweets including jelly beans, lollipops, chocolate drops, and even heart-shaped boxes filled with truffles. This is a favorite Valentine's Day gift for my kids, because who doesn't love a big ol' traditional heart-shaped box of chocolate? No one, that's who.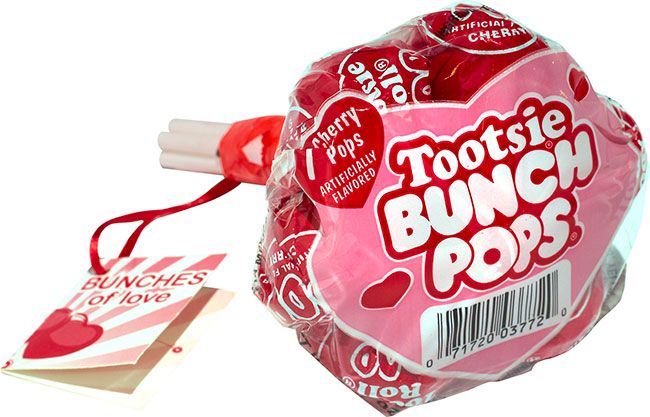 Tootsie Valentine's Day Bunch Pops
Everything made by the Tootsie Roll company is peanut-, tree-nut-, and gluten-free, which means that there are so many candies to choose from. This bunch of Tootsie Roll pops wrapped like a bouquet of flowers just for Valentine's Day is a favorite. I'm sure that your kids will love it too. Plus, you can pick these up at your local store.
No Whey Foods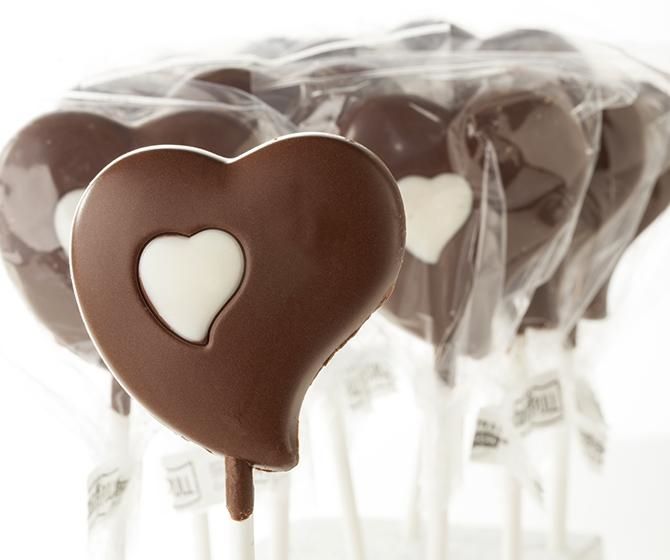 No Whey Foods offers these really cute Double Heart Chocolate Lollipops that are made with all-natural ingredients and are free of the eight most common food allergens — including gluten and sesame — making them a great choice for all kids and a sweet way to show some love.
Related: Ditch the store-bought candy for these easy homemade Valentine's Day treats for kids (with allergy-friendly ideas too).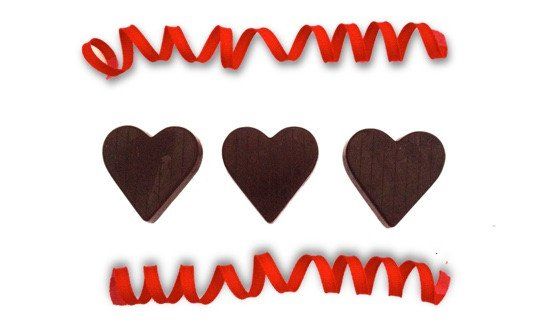 Divvies
Divvies makes gourmet nut-free and vegan treats, including seasonal Valentine's Day chocolates like chocolate hearts. I love the Hearts For You set, which comes with three hearts — two for your sweetie and one for you, because parents need some love too.

Gimbal's Cherry Lovers Candies
Gimbal's Fine Candies are not only free of peanuts, tree-nuts, gluten, dairy, soy, and egg, but they are kosher too! They are also free of high fructose corn syrup, which is better for everyone. Kids will love their heart-shaped Cherry Lovers fruit chew candies, made with nine juicy cherry flavor combinations. Yum.