As an outspoken proponent of healthy, homemade family food, I often find myself dispelling the myth that my family and I live on quinoa and kale alone. Though we're fans of both (well, most of us), we also love burgers, pizza, and chicken nuggets. Even though my kids have never been to McDonalds (true story, and I deserve the eye rolls), we even like our chicken nuggets with fries and soda.
For me, the key to enjoying these foods is to make them at home where I can use fresh, whole ingredients and (way) less sugar, fat, and salt than what you might find at your local drive-thru. If you want to try the same, keep it easy and delicious with these  copycat kids meal recipes for healthy chicken nuggets, easy homemade french fries, and DIY all-natural soda.
Pro tip: Any and all of these can be made ahead of time and stored in the freezer or fridge so that your happy meal can be made nearly as fast as picking it up from your local fast food joint. Just saying.
Top: Baked Chicken Nuggets at Rasa Malaysia | Veggie Chicken Nuggets at Cheeky Kitchen | Our own homemade freezer french fries | Orange Honey Ginger Ale (photo by Deb Lindsey) at The Washington Post 
Related: How to get your kids to eat better. Yes, even those picky eaters!
Copycat kids meals: Healthy Chicken Nugget Recipes
I love a good twist on a classic, but when it comes to chicken nuggets you've got to have a simple recipe in your back pocket, like these gorgeous Baked Chicken Nuggets at Rasa Malaysia. Chicken, panko bread crumbs, and a little Parmesan equal a perfect homemade happy meal.
Let's be honest, I love eating homemade chicken nuggets, too, which is why I like this more grown-up recipe for healthy Baked Buffalo Chicken Nuggets at The Stay At Home Chef. I'm not sure that I'm doing much for my game day buffalo wing street cred by sharing a chicken nugget recipe that calls for wheat germ and flax seed, but it's so good.
These healthy Chicken Nuggets at Cheeky Kitchen have a secret: they are also packed with veggies. Instead of using chicken breast meat, Brooke uses ground chicken and pureed veggies to make healthy patties that bake up crispy in the oven. Bonus: you can also shape them with a cookie cutter which always improves consumption by at least 100% when feeding wee ones.
These delicious Baked Coconut Chicken Nuggets at Noshtopia are egg- and gluten-free thanks to an inspired breading made of Popchips. Move over corn flakes, there's a new, genius chicken nugget ingredient in town.
Related: Picky eater tip! Our favorite easy (and sneaky) way to serve spinach to our kids.
Copycat kids meals: Homemade French Fries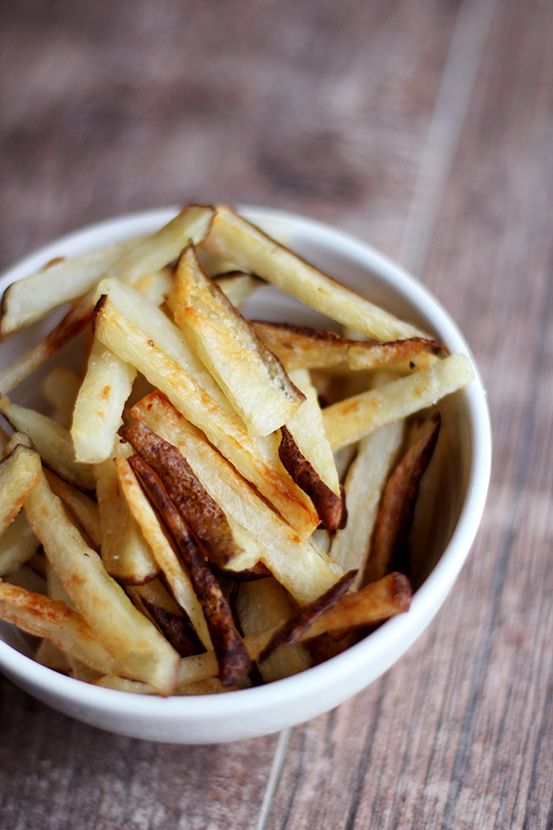 Making homemade french fries is really easy, but it can be too time consuming the night of. Instead, follow our own directions for how to make homemade freezer french fries when you have an extra 45-minutes one weekend soon. Then pop these out of the freezer ready to bake (along with chicken nuggets) on a busy weeknight when only a happy meal will do.
Related: 5 kid-friendly dinners you can cook straight from the freezer.
Copycat kids meals: DIY All-Natural Sodas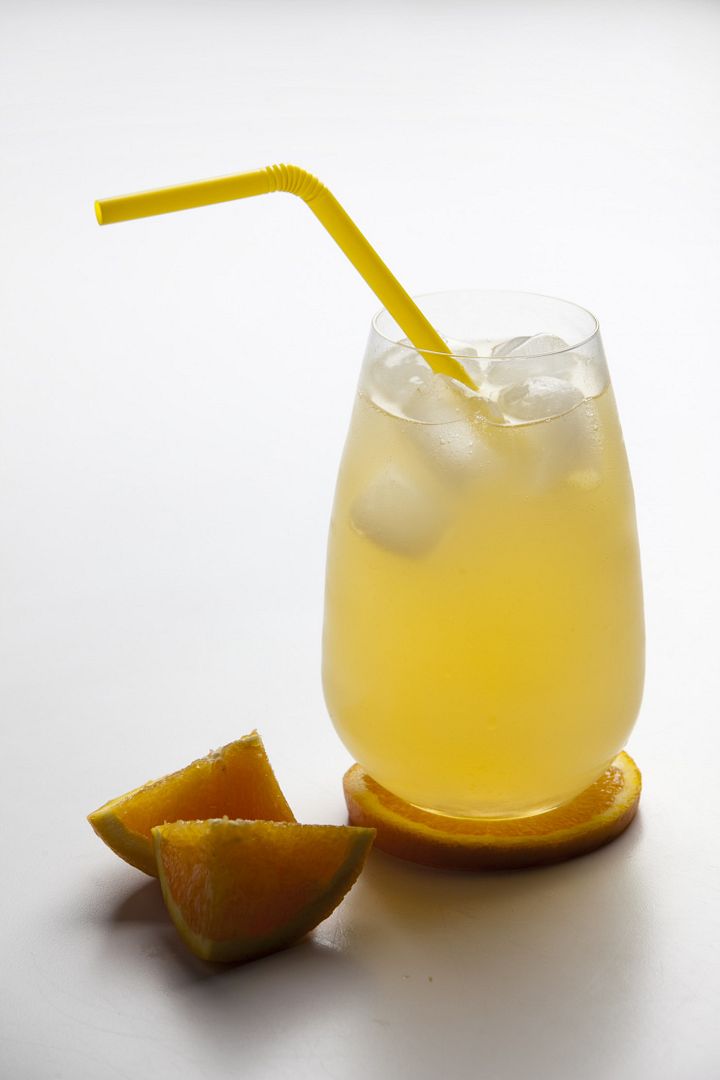 Orange Honey Ginger Ale | Photo by Deb Lindsey for the Washington Post 
DIY soda recipes are still sweet drinks, but they're way less sugary than store-bought soda and they can be made with all-natural ingredients. So are they good for you? Perhaps not. But are they way more wholesome and better-for-your overall? Definitely. And, hey, everything in moderation, which is why I love these homemade soda recipes. The recipe for Very Plum Syrup, which we share in full, is a favorite in my house and can be made ahead. But Orange Honey Ginger Ale and Creme Brulee soda sound pretty hard to resist too!