I think that the key to a festive spread is the perfect party punch recipe. If you get it just right — not too heavy, not too sweet, not too fizzy — your guests will keep coming back for refills, and they'll probably ask you for the recipe too. A nice badge of kitchen honor, if you ask me.
These party punch recipes are so delicious that they can easily become your signature party drink, or at least become your go-to for all the baby showers, birthday parties, cookouts, and brunches (hello Mother's Day!) that you have coming up this summer. Because who won't raise a glass to a foolproof recipe that you can return to over and over again, and still impress your guests every time.
Top: Zesty Lemon Lime Mojitos | Soup Addict
Related: 11 brilliant food and drink party hacks for easy entertaining.

I love the bright citrus balanced against refreshing cucumber in this recipe for Pimm's Punch at Vegetarian Heartland. Substitute the non-alcoholic recipe for Pimm's that we found at Thank Heavens for the Pimm's and gin called for in this recipe, if you want to make a virgin version, which is perfect for the mama-to-be at a baby shower.

It doesn't get easier than this two-ingredient Frothy Pink Punch at Best Friends for Frosting. It's so pretty and is always popular at parties that I've attended. It's even worth the calorie splurge, especially if keep the food light.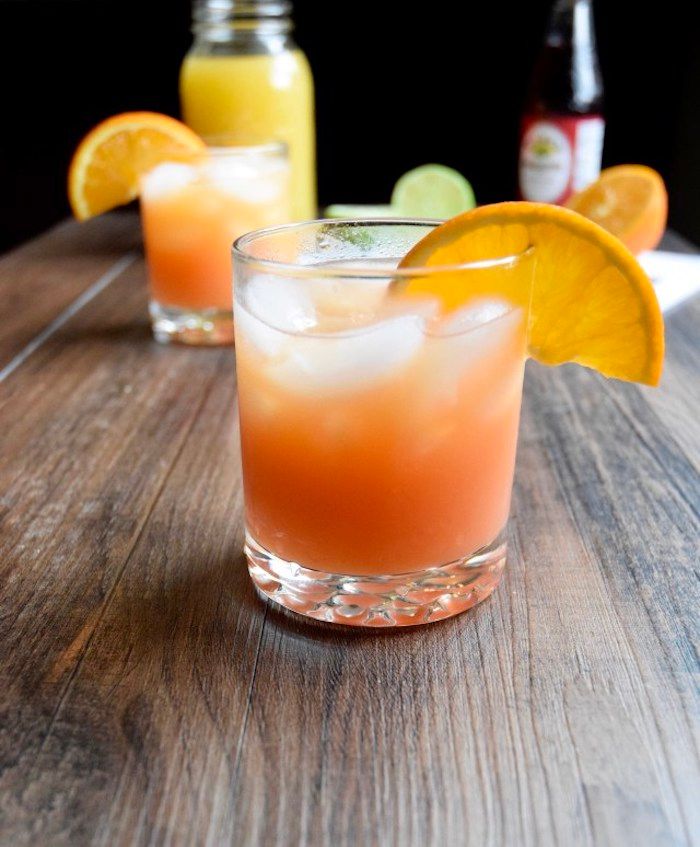 I love the citrus in this Southern Planter's Punch at Made by Melissa Lee. In Nashville, we'd pour equal parts of this punch and sweet tea over Sonic ice (you know it's the best) to make a fruit tea that you can't put down. What can I say? Sometimes Southerners just do it better. Ha!
Related: Delicious floral spring cocktails and mocktails.

This idea for Ice Cream Punch Pops at Easy Baked is over-the-top fun. Once you get the pops made, you dip and swirl them in a glass of ginger ale for a creamy, fizzy punch you can drink. This is perfect for a kids party — though making the pops boozy would be pretty killer for a grown-up party too!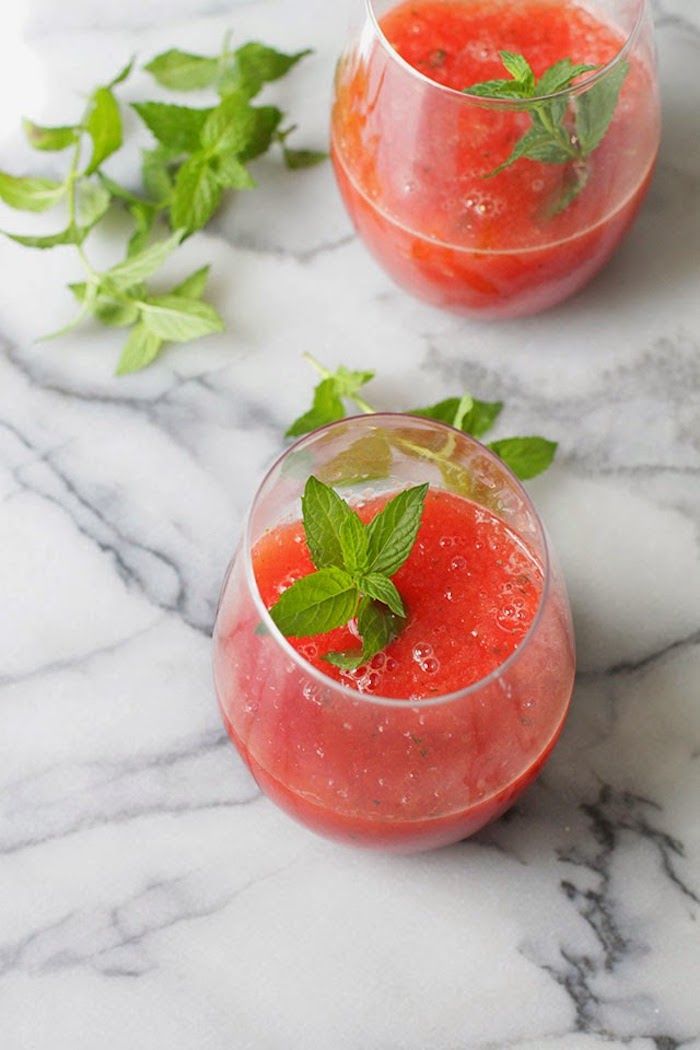 It's almost watermelon season and I'll have this recipe for Watermelon Punch with fresh mint at Two Tarts ready to go. It calls for just a few ingredients, and the slushy texture is the perfect way to cool down at an outdoor soiree.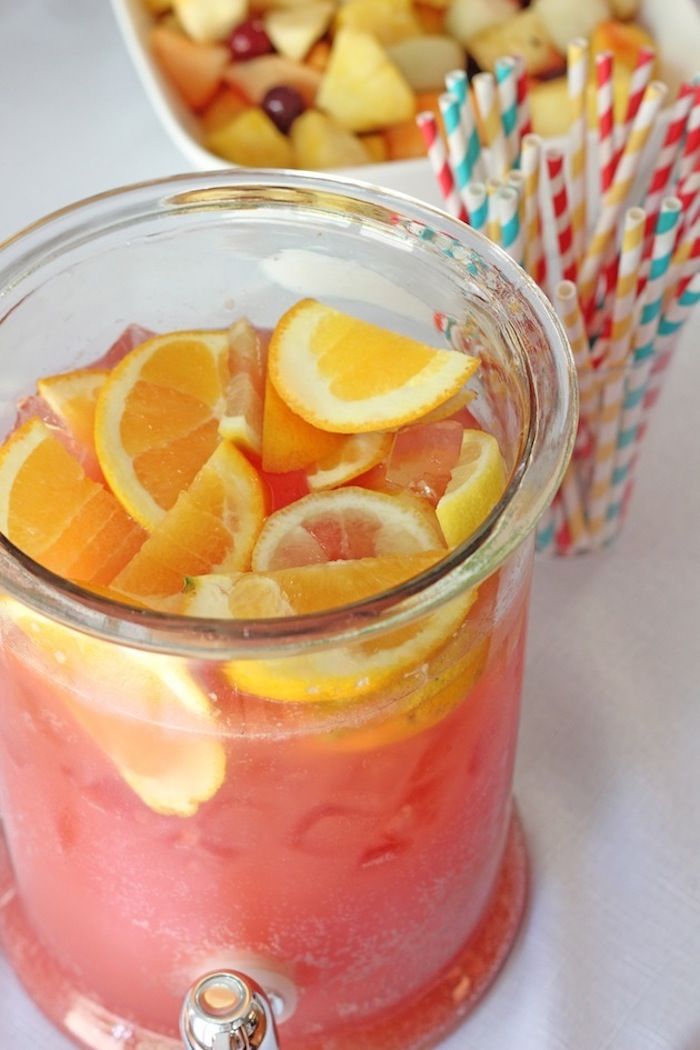 I've tried this self-proclaimed Best Party Punch Ever from Savor Home, and I have to say it's pretty damn good! If you don't like your punch really sweet, cut back on some of the sugar by switching club soda for the lemon-lime soda called for in the recipe. It will give you a slightly more crisp flavor too.
Related: Quick and easy baby shower food ideas, from moms who've thrown a few.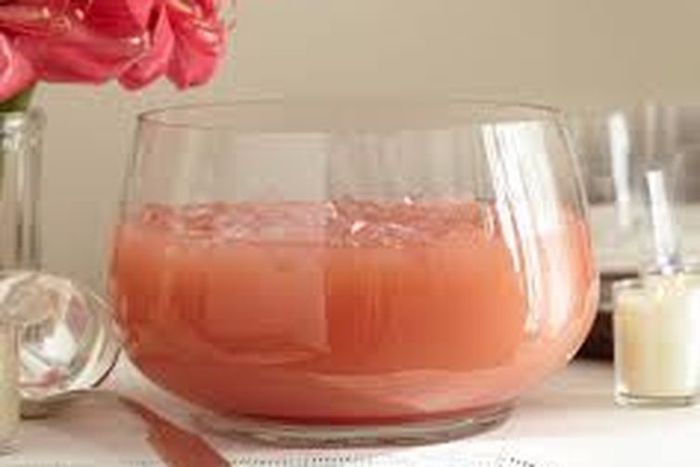 I have to say, I love jalapeño in my margaritas, so this Spicy Melon Tequila Sunrise Punch at Food52 is right up my alley. Of course, you can leave out the tequila for a non-alcoholic version, or switch it for cactus juice if that ingredient is easy to find where you live.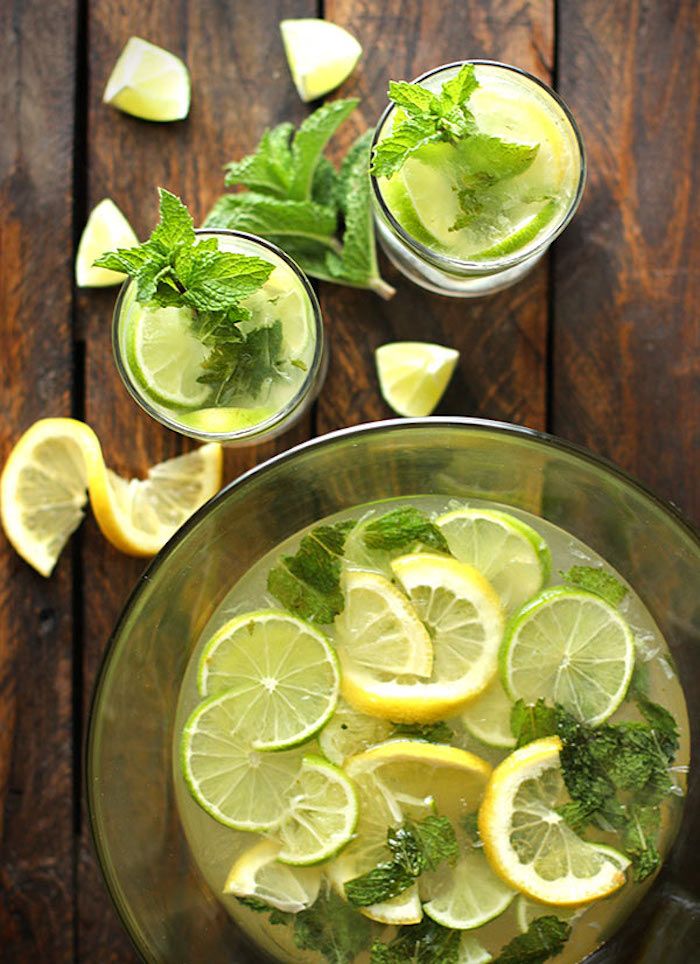 Lemon-lime Mojito flavor is always a crowd pleaser, even with the kids when it's served sans alcohol (obvs). This recipe for Zesty Lemon Lime Mojitos at Soup Addict (above & top) adds ginger for some kick. You can substitute any kind of clear juice — white grape, apple, pineapple — for the rum to make it a virgin drink that everyone can enjoy.
If you have a favorite punch recipe that I missed here, share it in the comments! We'd love to try a sip.