Boneless, skinless chicken breasts are the definitive weeknight protein that please (almost) everyone. They're as versatile as you can get, but cooking chicken breasts evenly so that they're flavorful and juicy can be challenging. That's why I use this one simple trick that helps me get it right every time: I pound the chicken so that it's an even thickness.
Learning how to pound chicken breasts is relatively easy, I promise. And it's a skill that is as practical as the results are flavorful. Check out how this simple technique can help you get a better – and faster – dinner on the table.
Top: Crispy Parmesan Crusted Chicken | Fifteen Spatulas
Related: A week of easy dinners using store-bought rotisserie chicken.
How to pound chicken breasts: The Method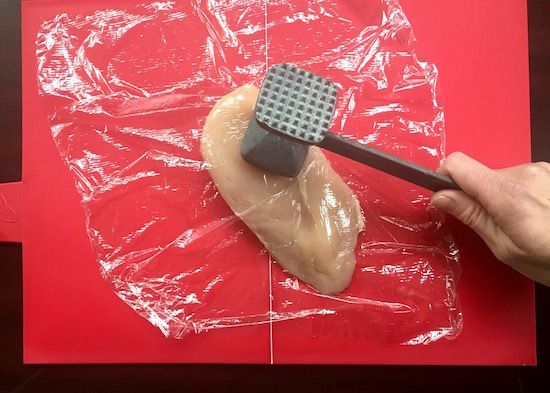 Before I tell you how, let me stress the why: Even thickness equals even cooking. As in, you won't end up with chicken breasts that are overcooked on one end, or worse, undercooked on the other. Just juicy, perfectly cooked chicken all around.
Also, flattening chicken breasts will help them cook faster. Need I say more?
So here's the deal: I use the flat side of a meat mallet, but you can also use a small pan or even a rolling pin (to pound the chicken, not roll it).
To keep things tidy, place the chicken breasts in between parchment paper or saran wrap. Start by giving the thicker end a few whacks and continue until the chicken is about ¼- to ½-inch thick across the entire breast.
The final thickness depends on how you plan on cooking the chicken. The thinner you pound it, the quicker it will cook. Many recipes call for slicing the chicken breast and opening it like a book before pounding. This is great if you want a quick cooking, pan-sautéed cutlet. But if you want to bake the chicken, skip this step and simply flatten the breast to about ½-inch thick.
Related: Meal plan: 5 recipes for the week ahead, including a chicken dinner that cooks in 10.
How to pound chicken breasts: Favorite recipes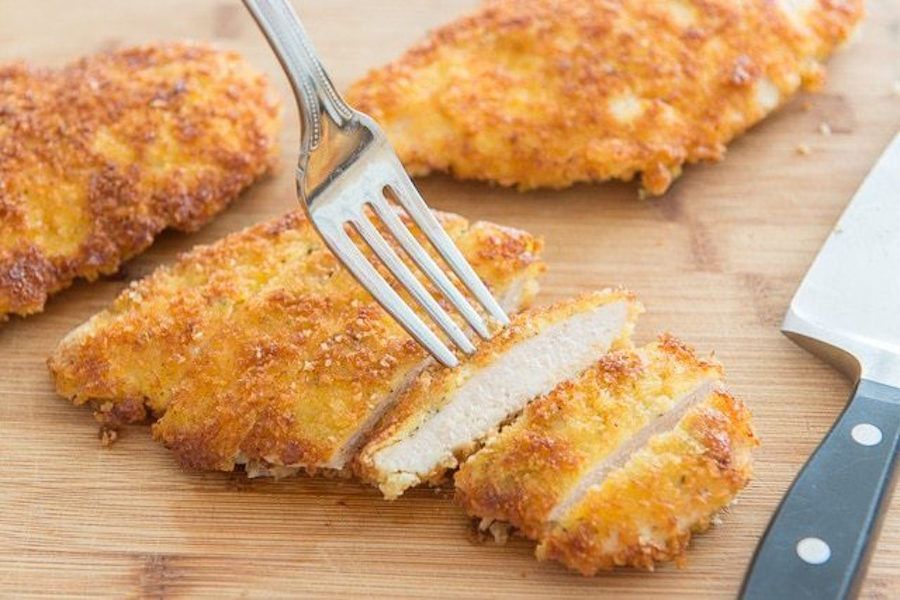 My little one used to refuse chicken all together until this Crispy Parmesan Crusted Chicken at Fifteen Spatulas (top) turned her around. She's still, let's say, selective, about her chicken, but she will always eat this meal. Me too.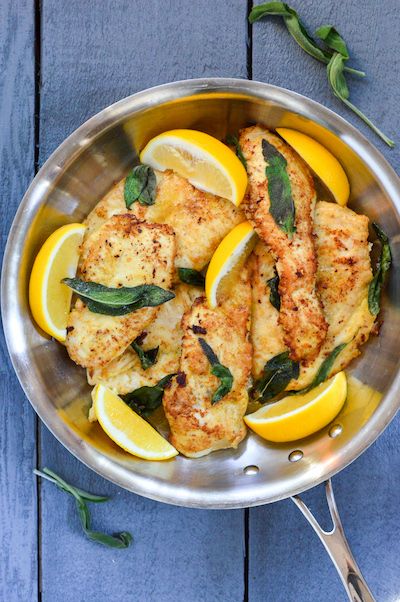 The Lemon and Sage Chicken Cutlets at Lemon Press is a classic example of a recipe that calls for slicing and flattening the breasts so that they can be quickly sautéed and finished with a pan sauce. In this case, a silky lemony butter sauce that may just become your new favorite.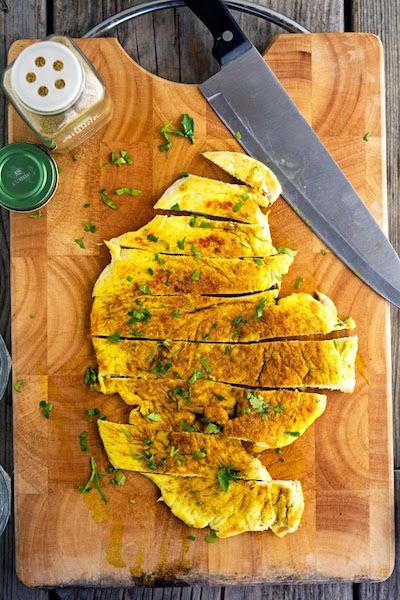 My family and I love this Indian-flavored Pounded Chicken at The Iron You. Mike makes a great case for pounding the chicken, and the fact that it cooks in five minutes speaks for itself. Serve this with a fresh salad and some store-bought naan.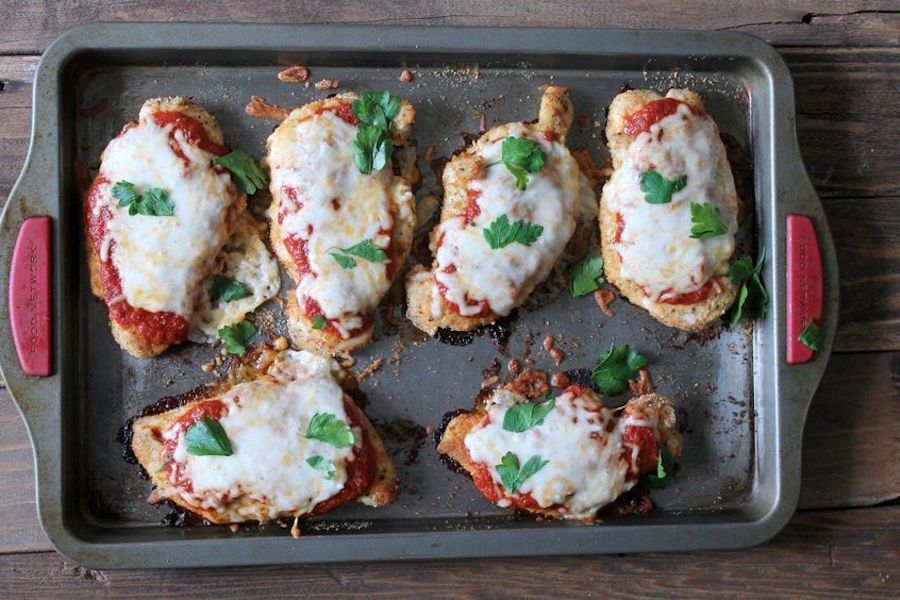 No messy dredging or frying in this recipe for Healthy Baked Chicken Parmesan at Organize Yourself Skinny. Flatten the chicken slightly for even thickness and follow Tammy's easy steps for baking this mouthwatering dinner.