I've talked a lot about how much I love avocado because of how easy it makes serving a nutrient-dense veggie (okay, it's actually a fruit, but I consider it a "veggie" at dinnertime). Cut, slice, serve. Pre-washed greens are also a lifesaver. But on nights when I have a few extra minutes to cook up a vegetable side dish — and I mean just a few — I rely on these seven-minute green beans.
It literally takes seven minutes, you know, more or less. And definitely less if you get pre-washed and trimmed green beans.
This is more of a method than a recipe, but don't worry if you're not a natural at cooking. You will get this immediately. It couldn't be easier, and as long as your kids accept green beans in general, I promise they will eat these.
Related: 5 easy ways to get kids to eat more veggies — no begging, bribing, or fighting.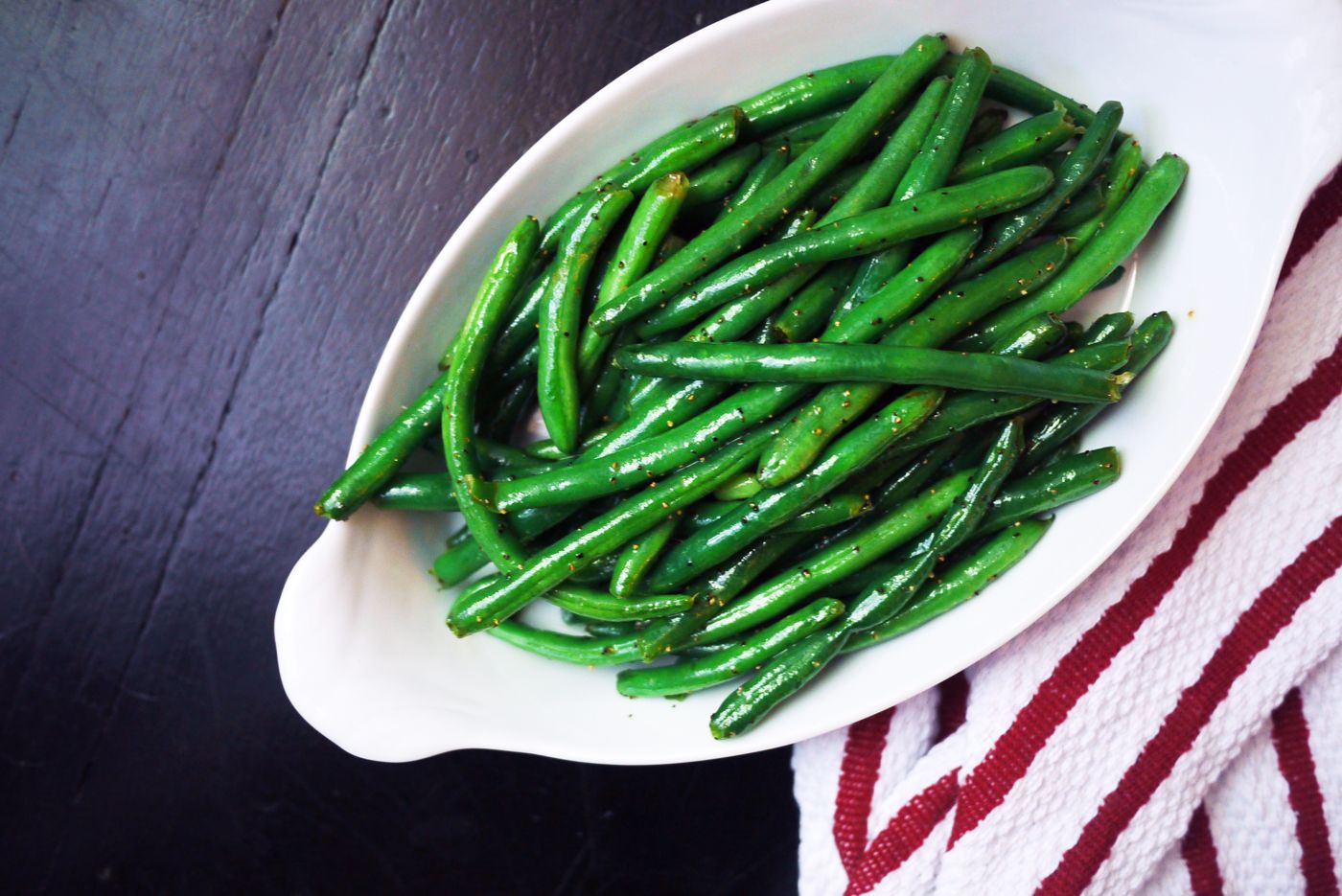 Oh, and by the way, you can try this method with other veggies, though the cooking time may vary. It'll work with asparagus, carrots halved or quartered lengthwise, cauliflower and broccoli florets.
1. Wash and trim the string beans. Don't worry about drying them — it's not neccessary.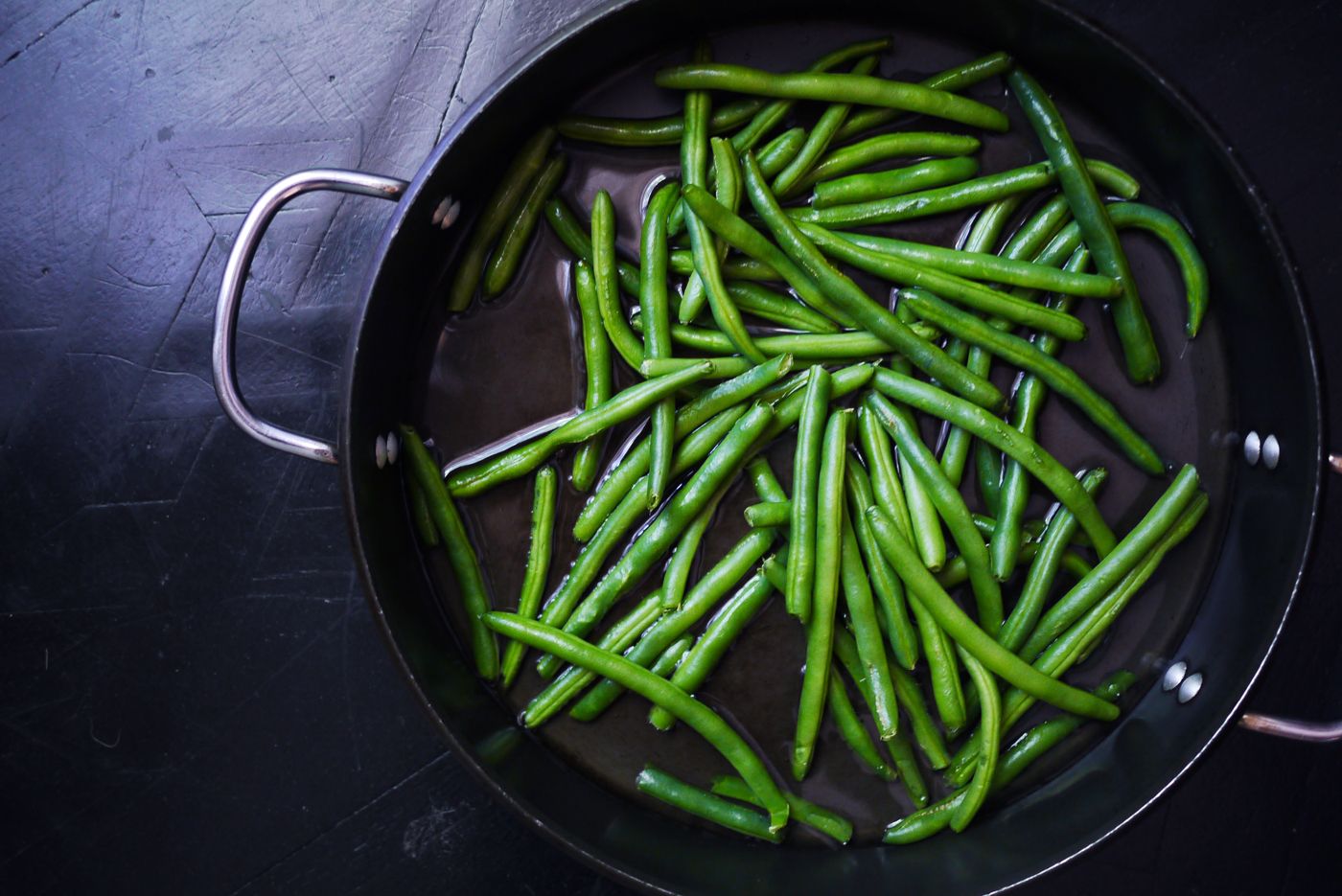 2. Throw the beans into a frying pan that has a lid. Add enough water to just cover the bottom of the pan. Put the lid on and place the pan over medium-high heat.
3. Steam the beans until they are just tender and bright green, 2-5 minutes depending on how thick the beans are and how many you have in the pan.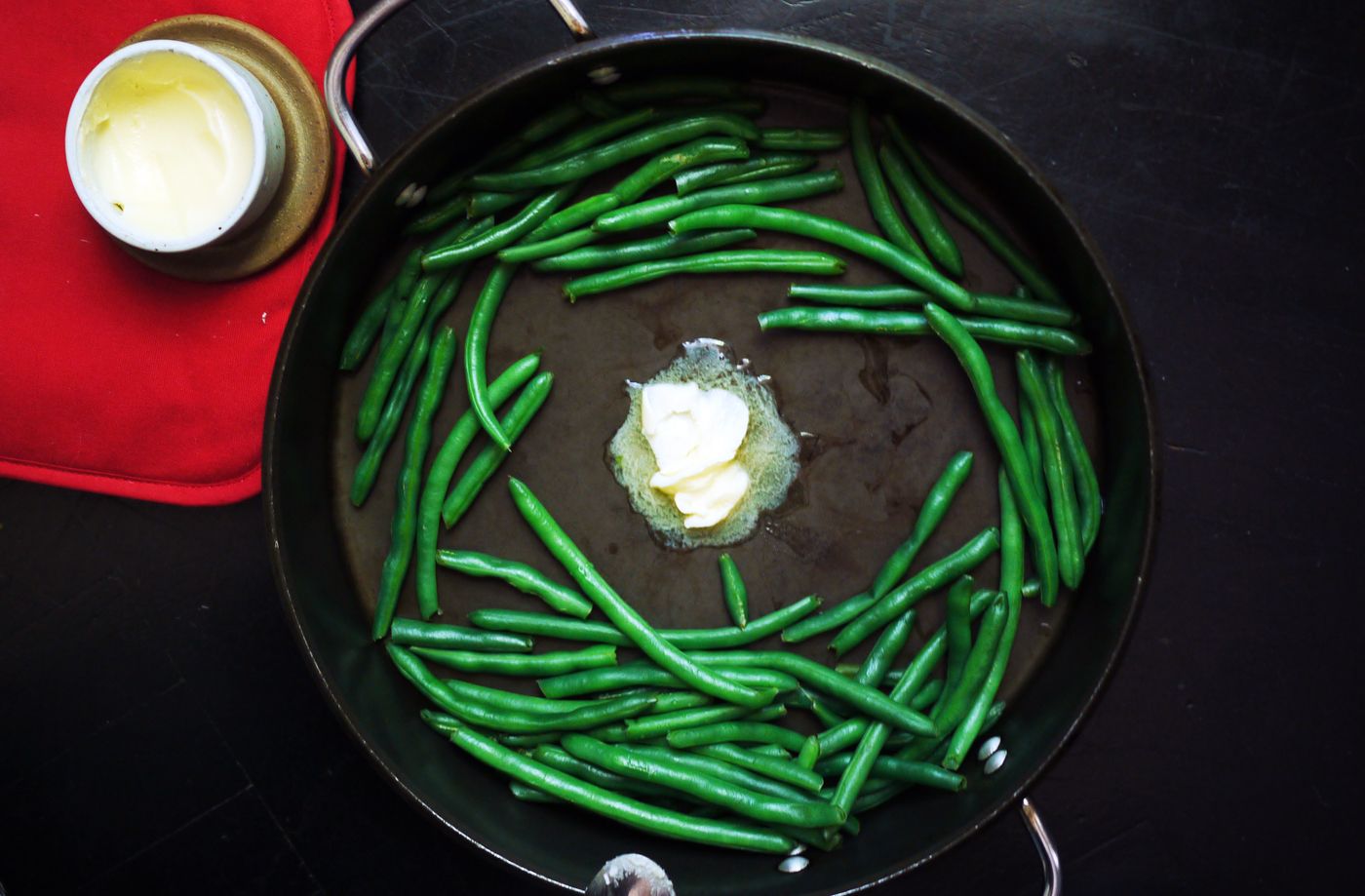 4. Remove the pan from the heat and carefully drain the water. Return the pan to medium-high heat with the beans inside. Push the veggies to the perimeter of the pan and add a hunk of unsalted butter to the center. The pan will still be hot, so the butter should begin melting instantly. As soon as it has completely melted, use tongs to toss the beans around, making sure to coat them evenly. Season generously with salt and pepper.
5. Leave the beans on the heat for a few minutes longer, tossing occasionally, until they are tender all the way through and, if you like, charred in spots.
6. Remove from heat, adjust salt and pepper, and serve immediately.
Done and done.