While I still believe that washing your own greens is better than buying pre-packaged whenever possible, more than ever I understand the value of convenience. And when pre-packaged greens mean the difference between eating veggies or throwing them away, well, I'm opting for pre-packaged.
Here are four pre-packaged greens that last longer than regular lettuce, plus kid-friendly ways to use them – even if it's just a little at a time. Because that's all we're striving for: a little healthy, a little easier.
Related: The best way to wash your greens to keep them delicious, safe and fresh.
Greens that last longer: Baby kale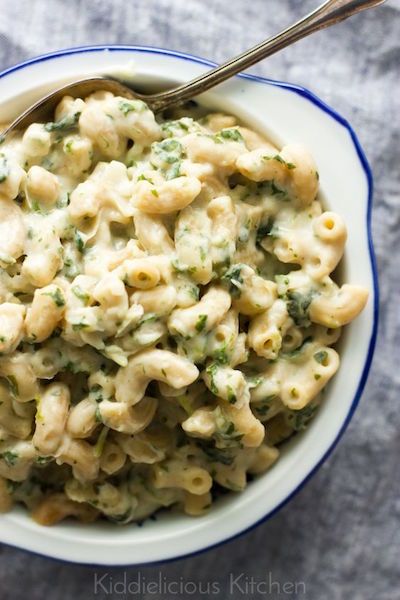 Okay, okay, we know that kale is a superfood said to help everything from our hearts to our moods, but in general, the texture and taste of kale can be overpowering for some adults, let alone kids. That's why my favorite fancy culinary trick is to chop kale like craaazy — even if it's already pre-chopped.
Finely chopping kale will tenderize and make it easier to disguise in kid-friendly foods like pasta sauces, stews, and enchiladas. Or throw it in a food processor if you're a reluctant chopper. Look for packaged baby kale, which has more tender leaves and can last up to a whole week in the fridge.
TRY: Add baby kale to smoothies, rice and beans, or this mouthwatering Macaroni and Cheese with White Beans and Kale at Kiddielicious Kitchen (pictured). The recipe uses frozen kale — also great to have on hand — but you can easily substitute a handful of fresh baby kale that's been, you guessed it, chopped. Just cook it a minute longer when making the sauce.
Greens that last longer: Broccoli slaw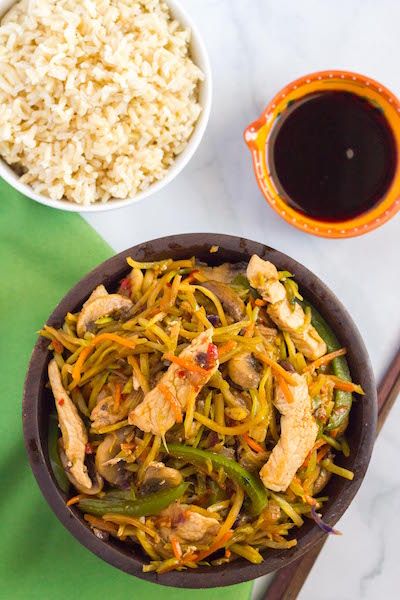 I love broccoli slaw straight up, with nothing but a light veil of dressing, some cranberries, and a few nuts. My kids? Not so much. But this convenient pre-chopped super-green can be one of the best weeknight shortcuts for incorporating a veggie. And it'll last in your fridge nearly all week.
If your kids already eat traditional slaw (good for them!), simply swap in the broccoli for some or all of it. Otherwise, try using it in one of your favorite stir-fry recipes.
TRY: Don't have a favorite stir-fry yet? Try this Pork and Broccoli Stir-Fry at Family Food on the Table (pictured). Even if you don't have mushrooms or peppers — or the kids won't eat the mushrooms and peppers — broccoli slaw alone makes it a great, well-balanced weeknight meal.
Related: 6 kid-friendly green salad recipes that make healthy dinners easy.
Greens that last longer: Veggie noodles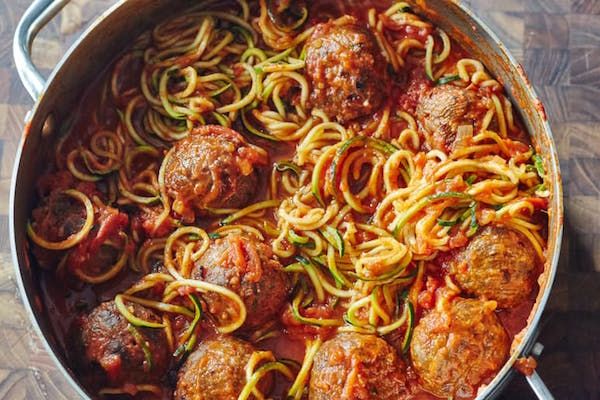 Many grocery store chains are now carrying pre-spiralized veggies, making it easier than ever to incorporate them into dinner. Zoodles (spiralized zucchini) are the most popular, but other types made of sweet potato, butternut squash, and beets are hitting the market too — and, honestly, these heartier versions last longer than zucchini. If you think your kids will cry foul, try mixing zoodles with with regular spaghetti and consider it a win-win.
TRY: Zoodles + spaghetti + your favorite sauce = so good! The One Pot Zoodles and Meatballs at The Kitchn (pictured) is a great place to start. You can also sauté spiralized vegetables with a little butter and garlic to serve with simply sautéed shrimp or chicken.
 Greens that last longer: Baby spinach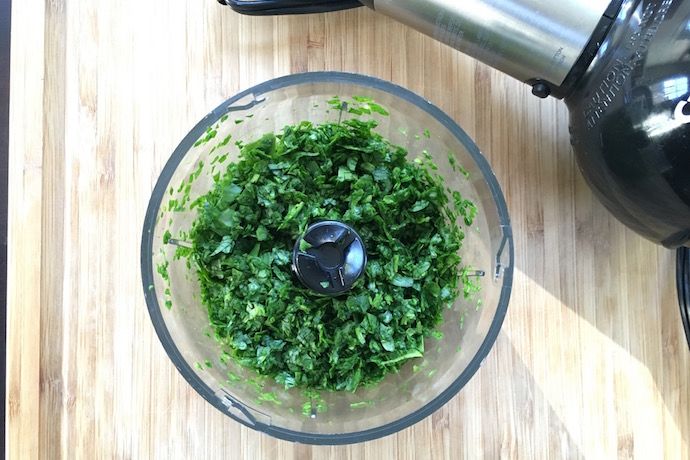 Pre-washed baby spinach has become my go-to green, though I admit that while it tends to last longer than regular lettuce, you still have to keep an eye out for the slime factor after a few days. Once you open a package of baby spinach, you can toss a dry paper towel into the bag to extend freshness for another couple days. Or, if your week gets totally crazy and you know you just won't get to it, transfer the spinach to a ziplock bag, squeeze out the air, and store in the freezer. When ready to use, grab as much as you need and toss it into whatever you're cooking. (Note that this only works for dishes with cooked spinach, not raw salad.)
TRY: I love this trick for adding spinach to my kids' rice and grains. Otherwise, you can add whole or chopped baby spinach to nearly anything in the last minute of cooking, from homemade chicken soup to pasta sauce to stir-fry. It'll wilt into your food in an instant.