Yes, Mother's Day is coming. Soon! We've shared Mother's Day brunch recipes, Mother's Day dinner ideas, and every Mother's Day recipe idea in between. But you know what every one of these meal ideas comes down to? Dessert. Because, at the end of the day, that's what mama wants: A sweet treat to end her meal, no matter what time of day.
Well, at least, that's what these mamas want.
So we're really excited about these 7 Mother's Day cake recipes. Easy, delicious, and sweet, so you can add them into your celebration for your partner, wife, grandmother or mom, even if you're planning at the last-minute.
This post is adapted from a post originally published on Cool Mom Picks
Top image: Lemon Ricotta Pound Cake with Fresh Berries | One Hungry Mama
Related: A stress-free Mother's Day picnic menu to get you outside — and out of the kitchen
A Classically Simple Mother's Day Cake Recipe the Kids Can Make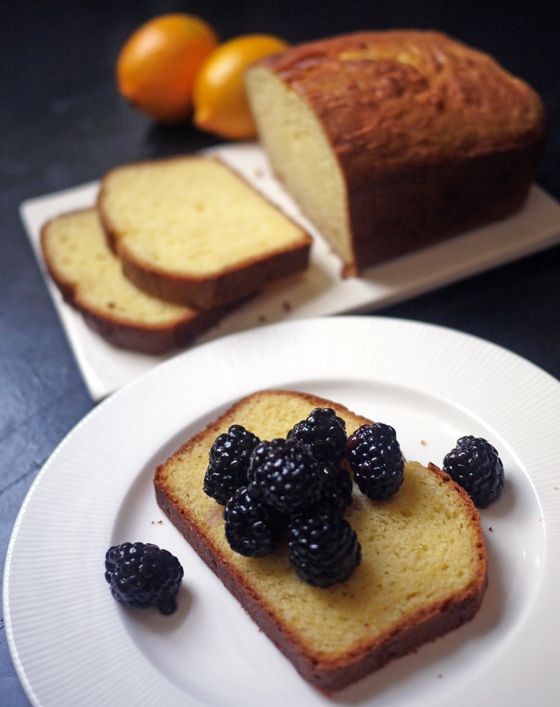 This Lemon Ricotta Poundcake that we've shared before, from Stacie's own site, One Hungry Mama, is one of her favorite snack cakes. It's a perfect lighter treat to set out at brunch or lunch or an easy way to end dinner. (With fresh berries on top? Go for it.) The best part is that it comes together in a single bowl. Good cake, better cleaning.
An Easy Mother's Day Cake Recipe for the Chocolate Lover
If the mom in your life is a chocolate lover — or hey, maybe you're that mom! — then this is the recipe to make her go oooooh. Our friend Catherine McCord of Weelicious shared this spectacular Mini Molten Lava Cake recipe for Valentine's Day, but it's so perfect for an outrageous but easy Mother's Day cake as well. It's only requires six simple ingredients, and is actually made in four different individual ramekins, so no need to slice — just serve. And devour.
While you're at it, listen to Kristen + Liz's wonderful podcast interview with Catherine McCord about how to make feeding kids more fun. It doesn't include this chocolate cake per se…but you can!
Related: An all-chocolate breakfast in bed for moms? Yes, please
An Easy Mother's Day Cake Recipe Using Produce in Season
Coffee cake is another one of our go-to, easy cakes and this Rhubarb Coffee Cake from Shutterbean is perfect for the season, since it makes use of rhubarb, which is so good right now. Bake it in a single sheet, cut into squares, and serve topped with ice cream and berries — also in season, yay!
Related: How to throw the perfect Mother's Day tea party. A great alternative to brunch!
An Easy Mother's Day Cake Recipe if You're Eating Vegan or Gluten-Free
We're salivating over this easy, beautiful Vegan Strawberry-Banana Bread Recipe from Jessica in the Kitchen, who is always a first-stop resource for us when we're looking for vegan, vegetarian, gluten-free, or other recipes to suit various food restrictions. The recipe calls for alternatives to flour and eggs, and gets its creaminess from vegan coconut or plain yogurt, so even more moms get to reap the delicious result. To make it more indulgent. try topping with her simple 2-ingredient coconut whipped cream recipe
An Easy Mother's Day Cake Recipe for the Chai Latte Lover
For another impressive but easy Mother's Day cake recipe, the Chai Banana Cake from Spoon Fork Bacon yields a deliciously spiced treat and bonus: it also cooks up in a single baking dish. Once this beautifully flavored cake is done, casually spoon it out, and top with fresh whipped cream for a simple, sophisticated, and totally delicious way to end any meal.
An Easy Mother's Day Cake Recipe That Redefines Indulgence

We've all been dreaming about this Butterscotch Peanut Butter Cake from I Am Baker ever since we first laid eyes on it back in 2014. A thing of beauty, right?  And easy, too, since there's no fussy icing required. Just slather on marshmallow creme—the messier the better—and pour over a peanut butter sauce. So perfect for a Mother's Day cake recipe that kids are helping with!
An Easy, Elegant One-Bowl Mother's Day Cake Recipe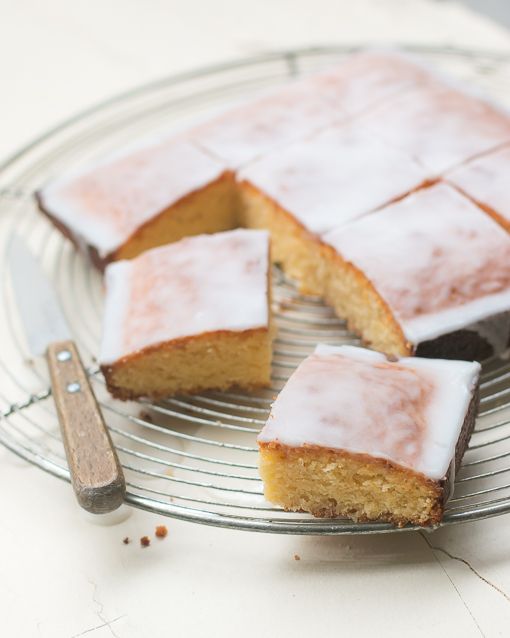 When you want simple baking done perfectly, you turn to David Lebovitz. And since we're keeping it simple with these recipes, his White Chocolate Cake with Lemon Glaze is a perfect, laid-back Mother's Day dessert. Something between a brownie and a cake, the batter for this comes together in a single bowl and bakes up in 35 minutes. Pour over a lemon glaze made with just two ingredients and call it a day. Mother's Day, that is.