By the time Labor Day rolls around, many of us are ready to stay close to home and reset. But this doesn't mean we are ready to pack up the grill! So rather than just throwing the same old burgers on the grill, we have been scouring our favorite food bloggers and cookbooks (so you don't have to) to find these globally-inspired burger recipes for your backyard cookout.
And don't forget the watermelon and mocktails!
– This post has been updated for 2022 –
This post contains affiliate links, and purchases through these links may generate a small commission that supports our work at no additional cost to you.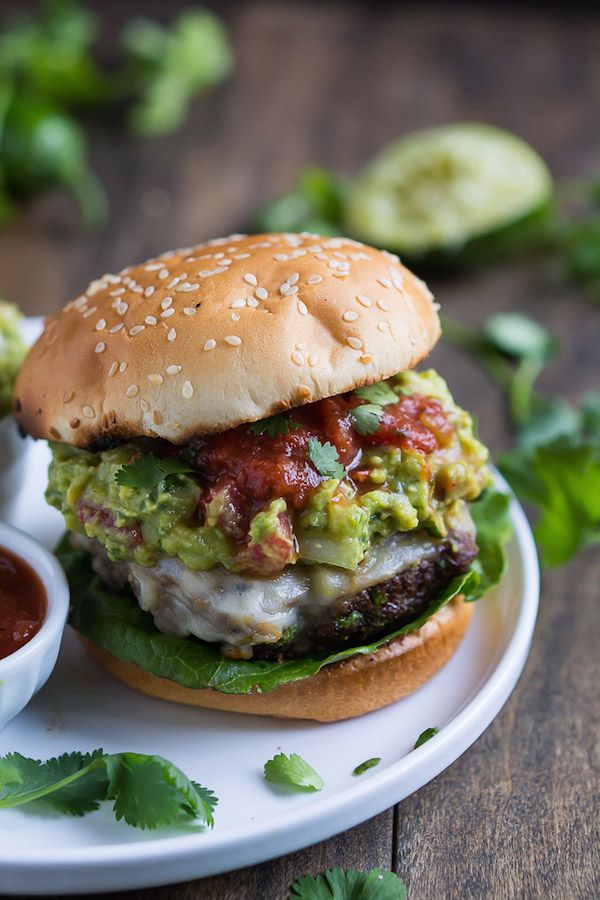 You can't get much more decadent than a juicy burger covered in creamy guacamole. This Southwest Pepper Jack Burger recipe at Garnish and Glaze combines the spicy jalapeño with the cooling avocado perfectly. If your guests aren't ready to commit to the guac actually on the burger, serve it on the side with chips and salsa. Then decide if you really want those guests at your party. (Ha, kidding, kind of).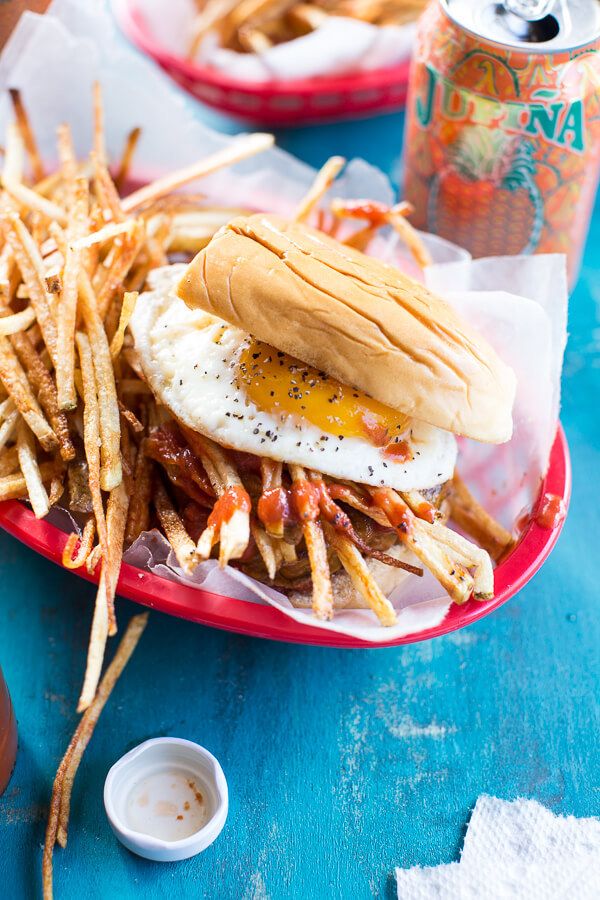 I feel like we should be eating the Cuban Frita Burger from Half Baked Harvest on the back patio with Buena Vista Social Club playing in the background. The beef and chorizo burger is flavored with Spanish paprika for a distinctly Cuban flavor. But the fried egg and thin-cut fries on top are what make this burger next level. Also, if you don't already have them, burger baskets with retro liners not only add a fun retro feel to your dinner, they make clean-up a snap.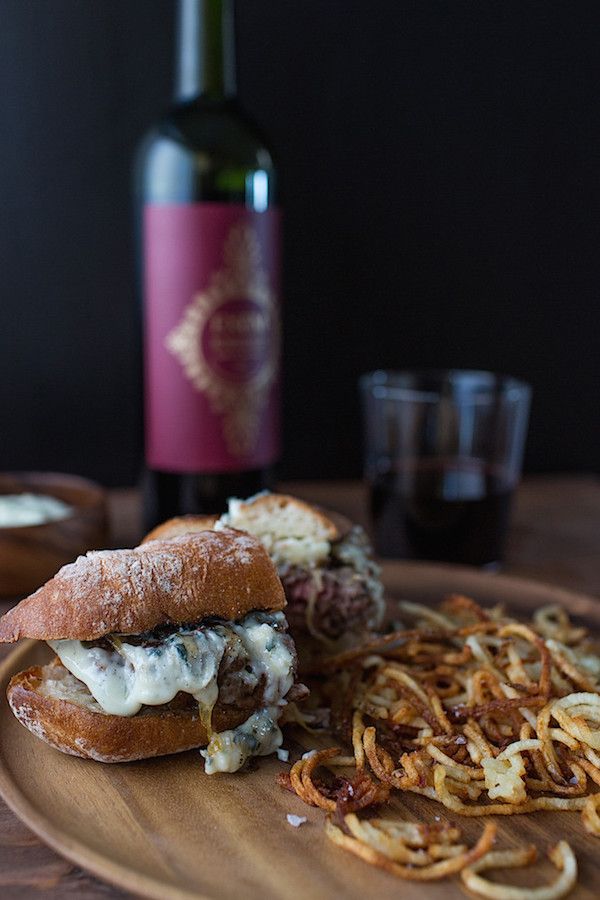 The Blue Cheese Burger on a Baguette at Chez Us reminds me so much of Paris (or what we imagine Paris would taste like), with the crispy baguette, caramelized onions, and all that melty roquefort cheese. And oh the butter. This one is over-the-top rich, so you might as well serve it with a really great glass of red wine or non-alcoholic wine and some pomme frites. Splurge night.
Related: All of our favorite summer grilling recipes in one handy place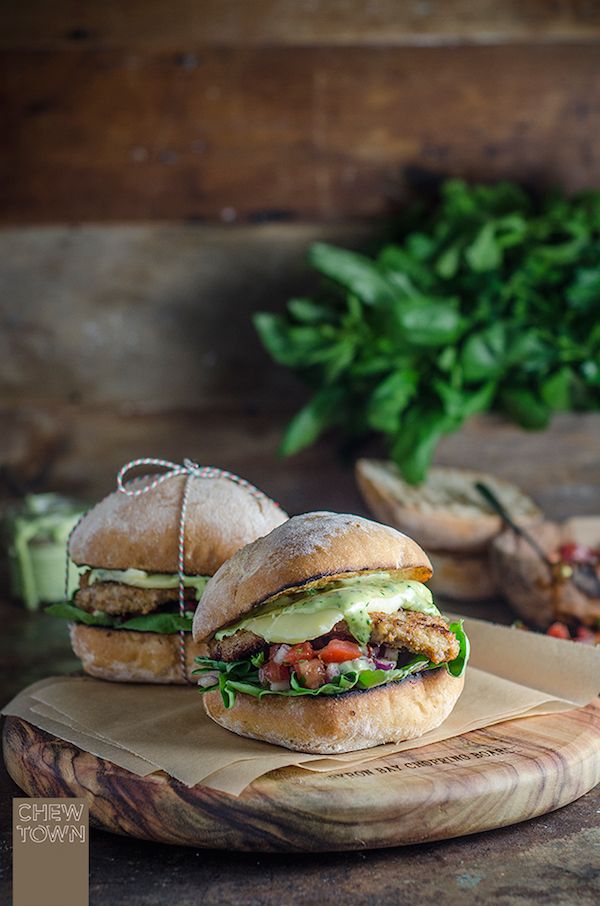 For easy Italian flavors, you can just top an all-beef burger with fresh basil, roma tomatoes, and mozzarella cheese, but the Cotoletta Milanese Burger at ChewTown gives you the full Italian experience. Ask your grocer for free-raised veal to make this schnitzel "burger" that's topped with parsley aioli and a bruschetta-like mix of tomatoes, onions, basil, and olive oil. The only thing it's missing is that gorgeous Tuscan view. And that we can't help you with. Sorry.
If you're still dealing with a lot of heat this weekend, cool off with the light flavors in the Mediterranean Lamb Burgers we found Salt and Wind. Feta cheese and cucumbers give this lamb burger tons of flavor without being as rich or heavy as some of the other burgers here. We're looking at you, France.
Related: 12 creative frozen cocktail recipes for cooling down Labor Day or any day: Boozie Slushies, Granitas, Popsicles, and More
You can be cooking Gangnam style—isn't that what Psy was saying?—with this Korean BBQ Chicken Burger recipe at Closet Cook. Grilled pineapple goes great with the chicken, but could also be an easy side dish for kids who may not want it on their burger. But the star is the gochjang sauce — that spicy, bright red sauce you'll want to lick off your fingers. If you can't find the gochjang (a Korean chili paste) locally, then you can make a close imitation with 1 Tbsp of red pepper flakes soaked in soy sauce and a dash of sugar.
Related: Dessert Pizzas for the win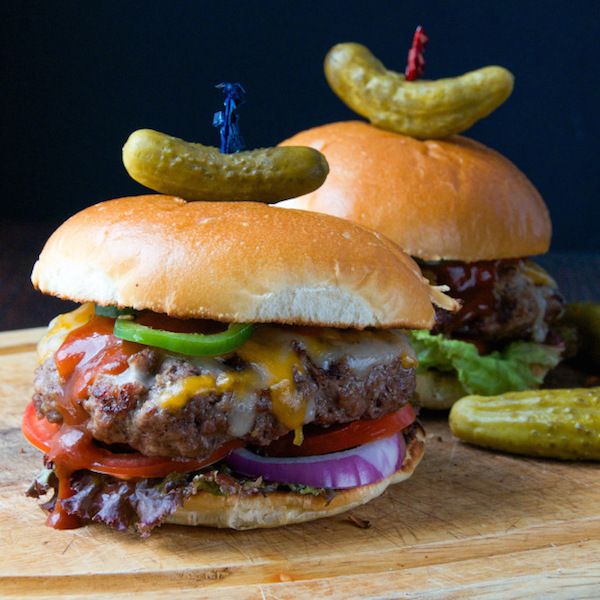 If you can't resist a traditional American cheeseburger, then go all out with the topping options. We love these Barbecue Bacon Cheeseburgers at Garlic and Zest that have everything from bacon and jalapeños to barbecue sauce and those adorable tiny pickles on top. Of course, you can leave off whatever you want. This is America, after all.
Top Image: Photo by Peter Dawn on Unsplash