You don't need to wait for a holiday or special occasion to make whipped cream. Whipped cream is just that happy little thing that makes everything better – from your morning coffee to topping fruit for an after-school snack, to dressing up your hot chocolate nightcap. Our simple recipe for how to make whipped cream means that you can whip up a batch any time of day, any time of the year.
In fact, it's so easy that we're throwing in some not-so-basic upgrades, too. Because sometimes you just feel fancy.
Updated for 2022

The Ingredients
Most whipped cream recipes are a combination of vanilla and cream or sugar and cream. Our recipe uses both: The vanilla gives depth of flavor and the sugar a touch of sweetness that you can adjust to your liking. Either way, the most important ingredient is cream. You want to be sure to use either heavy cream or whipping cream, both of which have high enough fat content to go from silky liquid to fluffy topping. Definitely don't try to make whipped cream with the 2% you've got in the fridge.
Also, if there's one thing that I like to buy organic, it's dairy. If you're able, consider splurging on organic cream for this recipe or, even better, cream from a small, local dairy. Whipped cream gets most of its flavor from, well, the cream; the fresher and better the quality of the cream, the fresher and better the taste of your whipped cream.
If you want to add flavor to your whipped cream, your best bet is to infuse the cream with aromatics like lavender, thyme, coffee beans, rose petals, cinnamon, or toasted coconut before you whip it. This way, you add flavor without losing the lightness of whipped cream. Our friends over at King Arthur Baking share how to make infused whipped cream, but keep in mind that it does take a bit of time so if you are planning to infuse flavor you will want to plan ahead.
The Equipment
You don't need anything special to make whipped cream, though whipping it up in a Kitchen Aid Stand Mixer is much easier and faster. Stand mixers aside, all you really need to make whipped cream at home is a whisk and metal bowl. It'll take longer to whip by hand, but you can work out a lot of built-up frustrations while you whip.
No matter how you go, it'll help to place your bowl and whisk or mixer attachment in the fridge for 10 minutes before you start whipping the cream. Using cold tools will help the cream hold together as you do your thing.
The Recipe
Basic Whipped Cream
Makes 2 cups
1 cup heavy cream
2 tablespoons granulated sugar
1 teaspoon pure vanilla extract
1. Add cream (straight from the fridge, you want it cold!), sugar, and vanilla to a mixing bowl or the bowl of a stand mixer fitted with a whisk attachment. If making by hand, start whipping the ingredients with a cold whisk or, if using a stand mixer, turn to medium-high. The cream will progress from bubbly to soft peaks to firm peaks. When it has doubled in size and the cream holds its shape when you pull up the whisk, your whipped cream is done. It will take about 5 minutes in a stand mixer and a little longer with a hand whisk.
Serve immediately or store whipped cream in a sealed container up to one day. If storing for more than a few hours, you may have to give it 10-20 good whisks before serving.
The Variations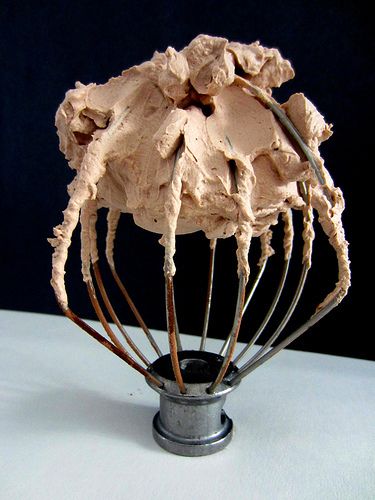 The most obvious—and important—variation on plain whipped cream is chocolate whipped cream. It's just as easy to make as the basic: This chocolate whipped cream recipe at Beyond Frosting simply adds a package of hot chocolate mix. If you want a mocha flavor, add 2 tablespoons of cocoa powder and substitute one tablespoon of cold coffee for the vanilla in our basic whipped cream recipe. Perfection!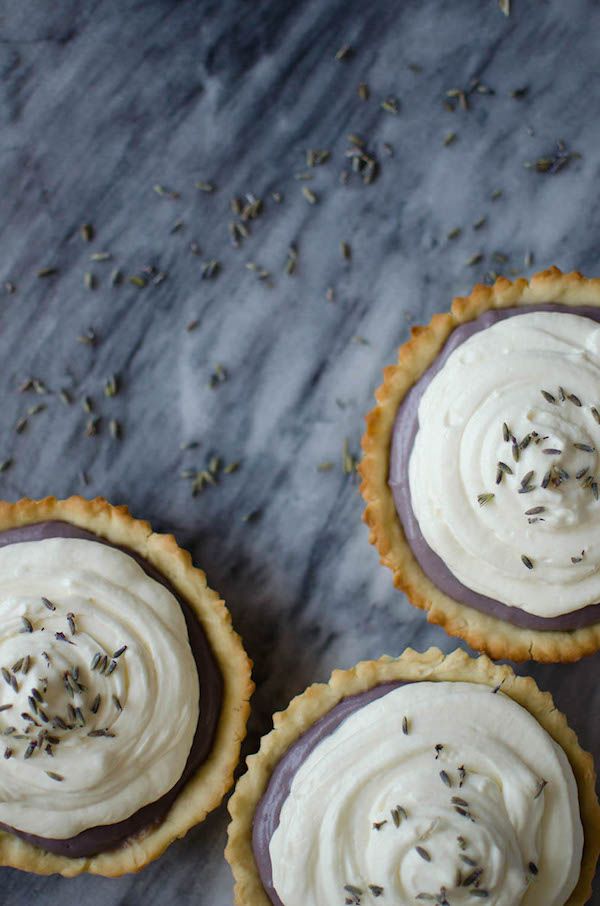 Make your whipped cream super rich and creamy by adding thick, sweet mascarpone, a spreadable Italian cheese often used to make desserts like tiramisu. This honey mascarpone whipped cream at Sprig and Flours looks amazing. If you can't find mascarpone, substitute cream cheese. You can even swap in maple syrup for honey to make a delicious whipped topping that you can use instead of icing on a carrot cake. Mmm.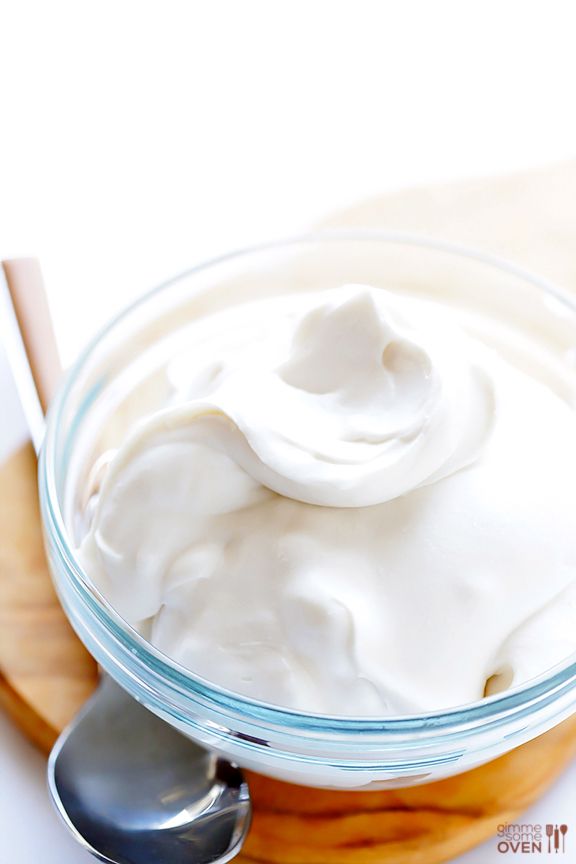 There's no reason why only dairy eaters should have all the fun. This Coconut Whipped Cream recipe at Gimme Some Oven is splendid and completely non-dairy. There are a few new considerations when making whipped cream using coconut instead of heavy cream, but they're just as easy to manage. And the end result is delightful enough for anyone; even dairy eaters should keep this recipe in mind when they want a topping with a tropical twist.
Cool Mom Eats is a reward style affiliate
Top Image: Sorin Gheorghita on Unsplash