On some summer days, it's just too hot to turn on the oven, especially to bake desserts. Even if your house is air-conditioned to the point of being chilly, the ease of no-bake sweets still makes them irresistible. With just a few simple steps and absolutely no baking, you can end up with luscious, guest-worthy confections, even if it's just for you and your family. So go ahead and keep your kitchen cool with these easy no-bake dessert recipes.
One of my all-time favorite no-bake desserts are icebox cakes. There are so many variations of this classic, which harkens back to the '30s when Nabisco featured a recipe on the back of their Famous Chocolate Wafers box.
This stunning Meyer Lemon Thyme Icebox Cake (top) at She Wears Many Hats uses Moravian lemon cookies. Yes, that is very specific. If you can't find, though, you can easily substitute Anna's Ginger Thins ($9.55, from our affiliate Amazon) or any thin vanilla cookie. You can always use basil instead of thyme as well, depending on what herbs you have on hand.
Cool Mom Eats is a reward style affiliate
If you're looking to make a traditional Chocolate Wafer Icebox Cake, Bake or Break shares a recipe adapted from The Magnolia Bakery Cookbook. The hardest thing about this recipe may be finding the Nabisco Famous Chocolate Wafers, which can be quite challenging. I remember my mother buying several packs whenever she spotted that familiar yellow package in the cookie aisle. Good thing we found a two-pack for $21.99 at Amazon. Not cheap, I know. But when nothing else will do, you're covered.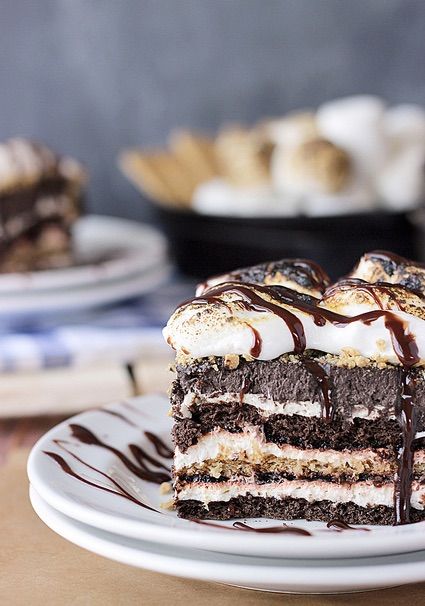 This S'mores Lasagna recipe from Beyond Frosting layers all the delicious ingredients of s'mores and then some, including chocolate pudding and whipped cream. Extremely decadent, a few bites of this dessert will certainly satisfy even the sweetest tooth.
Related: 9 mouthwatering s'mores recipes that don't require a campfire.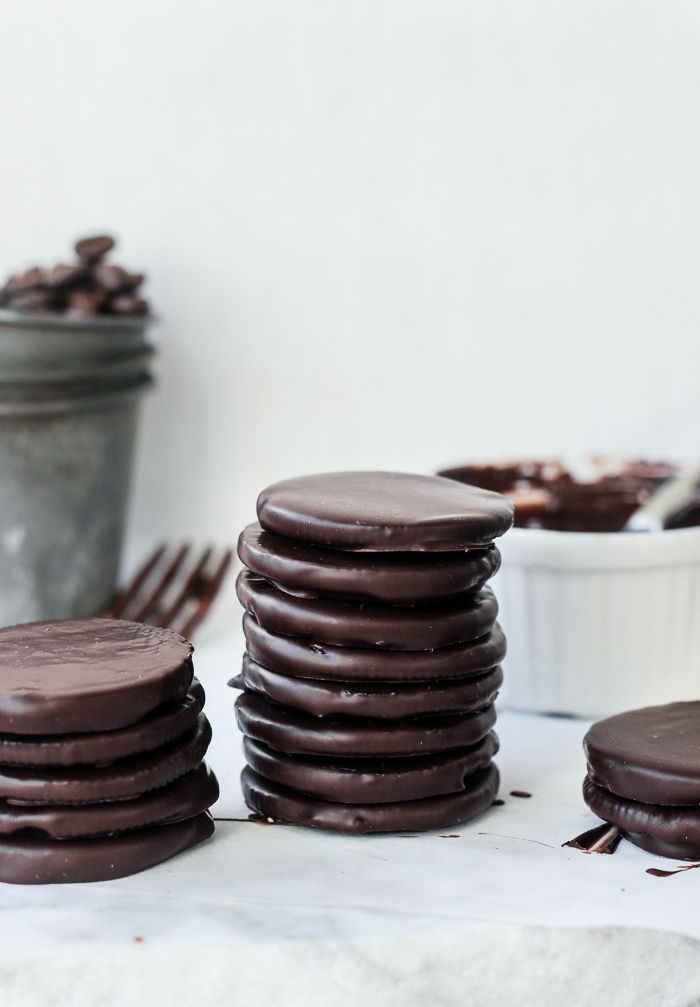 If possible, these brilliant homemade Thin Mints from Top With Cinnamon are even easier to assemble than an icebox cake and are a fun treat to make with kids. You simply scrape the filling from Oreos and dip them in melted chocolate with mint extract. Done. Well, except for cleaning up the chocolate that may be covering your counters from the little ones helping. And maybe from your finger licking, too.
Speaking of kids, mine can never get enough chocolate chip cookie dough. In fact, I always save some in the fridge for them to nibble on when I make a batch of cookies. These tasty Chocolate Chip Cookie Dough Bars from A Family Feast give them the dough they want but without raw eggs, which many parents do not want their kids eating. An added layer of chocolate adds even more deliciousness.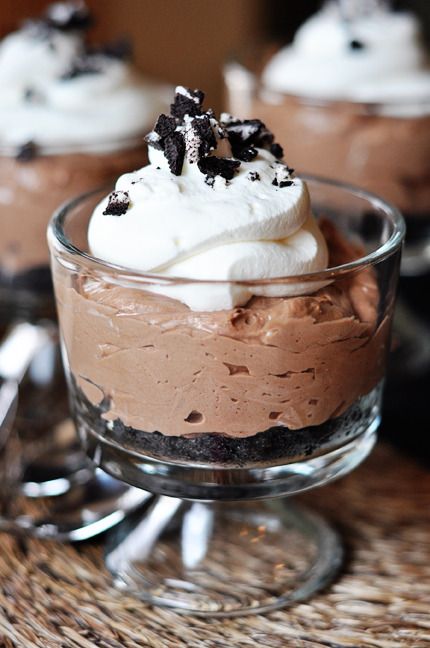 You'll notice many of these desserts use similar ingredients—whipping cream, Oreos, nut spreads—but with different preparations and presentations. These creative No-Bake Nutella Cheesecake Cups from Mel's Kitchen Cafe make an especially elegant ending to a dinner party. Everyone loves individual servings, and they can be—actually need to be—made 100% in advance.
Related: How to make whipped cream, with delicious variations.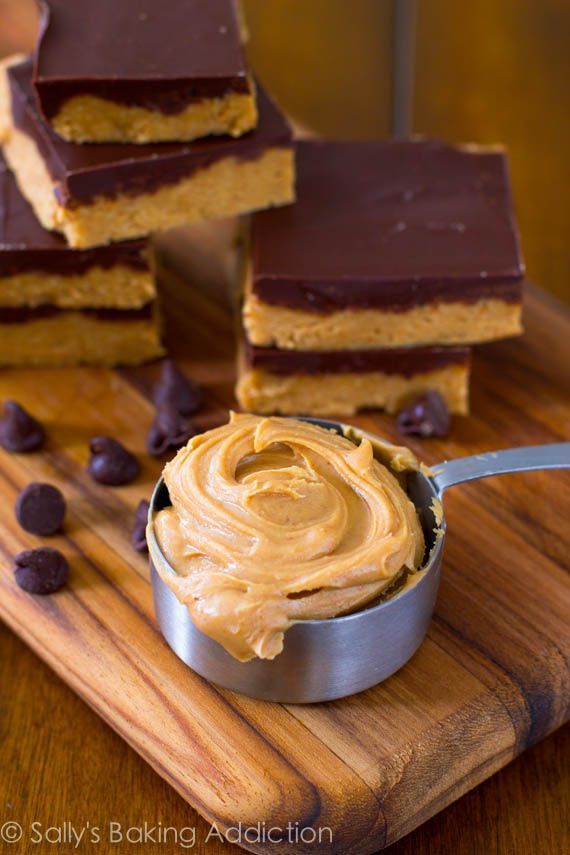 Again, a super-simple recipe, these No-Bake Chocolate Peanut Butter Bars at Sally's Baking Addiction only requires five ingredients and can be assembled in minutes. While peanut butter and chocolate are a classic marriage of flavors, any type of nut or peanut butter alternative can be used for these bars.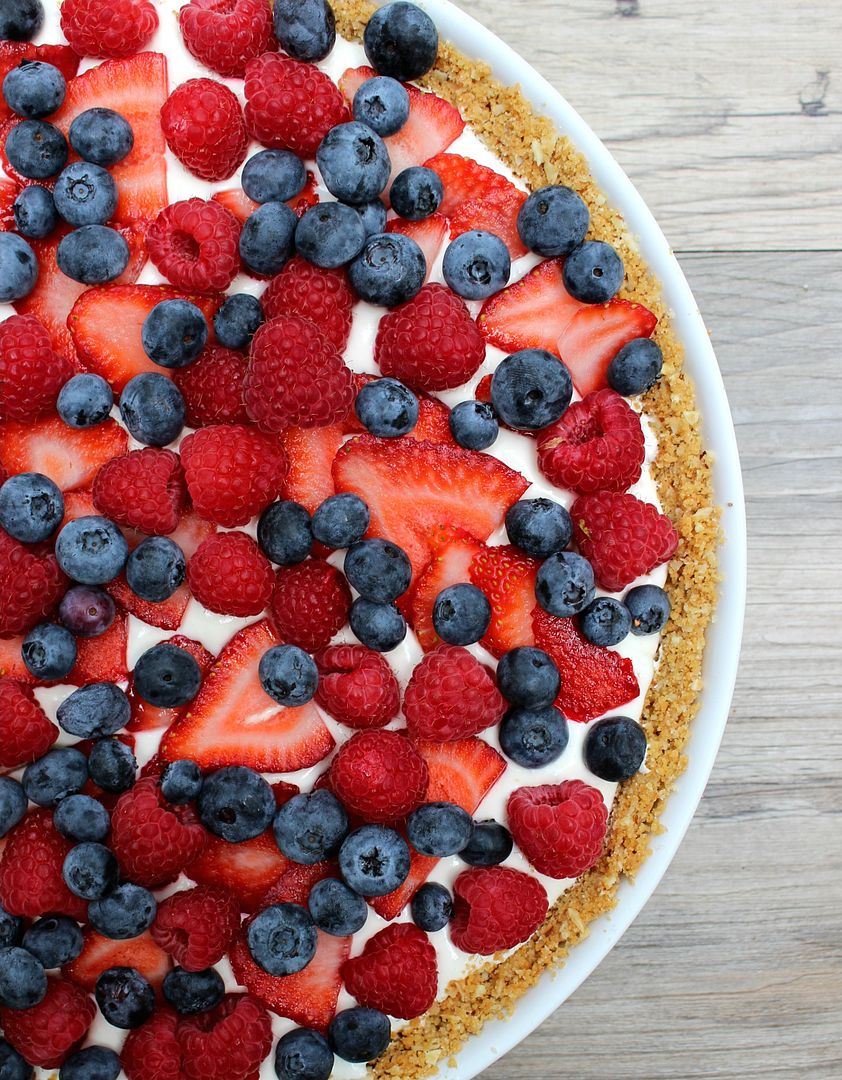 Here again, graham crackers and whipped cream are used, but this time with fruit. This simple No-Bake Fruit Tart from a Dash of Sanity looks like it takes hours to make—but doesn't. Light and fresh, it is the perfect addition to a potluck. You can use any combination of fruits. You could even give this tart a tropical twist by layering kiwi, pineapple, mango, and strawberries. A sprinkling of toasted coconut to that combo would add a nice crunch too.
We're getting healthier and healthier. (There's a first time for everything!) These Strawberry Shortcake Greek Yogurt Popsicles from The Kitchen Paper are made with fresh strawberries and Greek yogurt, definitely the healthiest no-bake dessert option here. If you don't have popsicle molds, don't sweat it; you can assemble these using cups and sticks.
Related: 10 easy, healthier popsicle recipes for kids.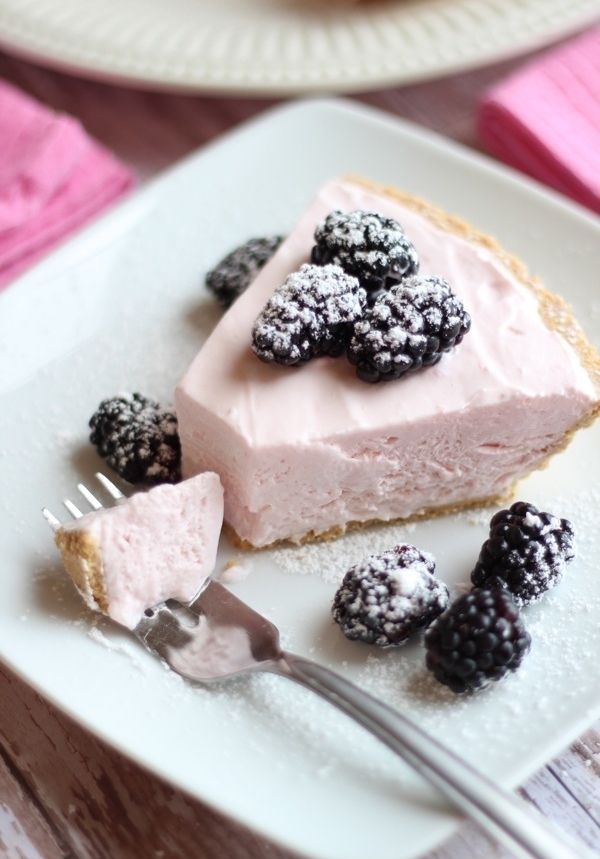 If you want something a little less casual than pops, but also want something a little lighter than, say, S'mores lasagna, check out this Yogurt Pie recipe from Eat Cake for Dinner. While this recipe calls for the packaged whipped cream, you can easily replace it with a thick homemade whipped cream to avoid high fructose corn syrup and preservatives. Plus, we think it just tastes better and only takes a minute to (wait for it…) whip up.  Either way, within a few hours you'll have a sweet treat that'll keep both you—and your kitchen—cool.