When the temperature starts to climb, I have no problem reaching for something frozen on a stick to cool all of us off. And I especially love when that popsicle treat is actually pretty good for our bodies, too, with healthier ingredients blended in to create something delicious. So grab your favorite popsicle molds (at our affiliate Amazon) and one of these easy-to-make, healthier popsicle recipes for kids. It's time to get freezing.
Related: 11 of the best gourmet popsicle recipes.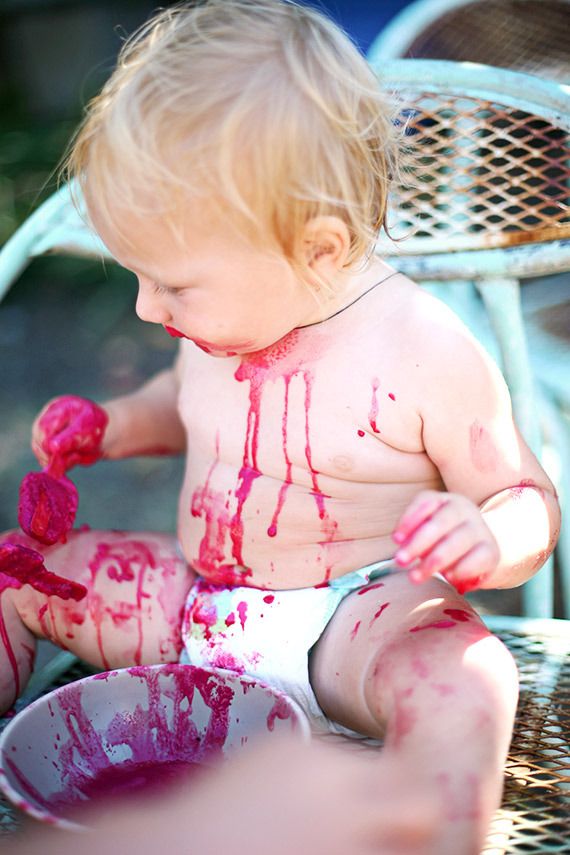 A confession: I am not a fan of beets, though these homemade Beet and Apple Popsicles at 100 Layer Cakelet (above and top) intrigue me thanks to the addition of yogurt, honey, and apples, three foods I could eat every day. I bet my kids wouldn't even know that beets are hidden in these bright red popsicles, making these a great way to get all that good-for-them vitamins and minerals into their growing bodies. However, heed the photo above and serve these popsicles outside with minimal clothing on the popsicle eater.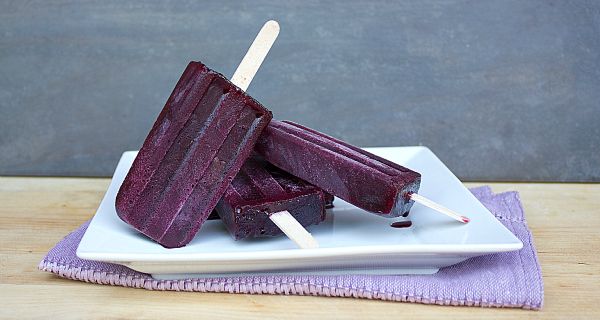 Another recipe that you may want to serve outside, these Blueberry and Pomegranate Popsicles at The Black Peppercorn pair fresh or frozen blueberries and pomegranate juice to create deep purple beauties. Though packed with all the antioxidants found in the two fruits, these popsicles are also made with added sugar so they're still very much a treat. Isn't that what summer eating is about, though? Oh, and the kids will love their purple lips, too.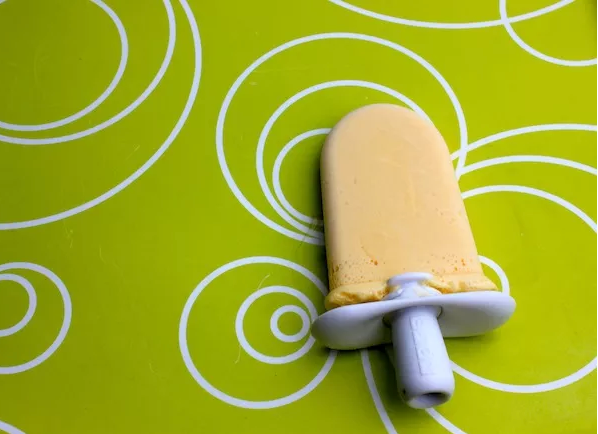 With only three ingredients—compared to over 20 in the store-bought version—this smooth and creamy Sweet Orange Vanilla Popsicle recipe at Honestly looks so delicious that I can almost taste it through my screen. And if  you would rather not work up a sweat squeezing oranges for their juice, your favorite store-bought OJ will do just as well.
Related: Awesome popsicle molds that help you serve up the coolest popsicles on the block.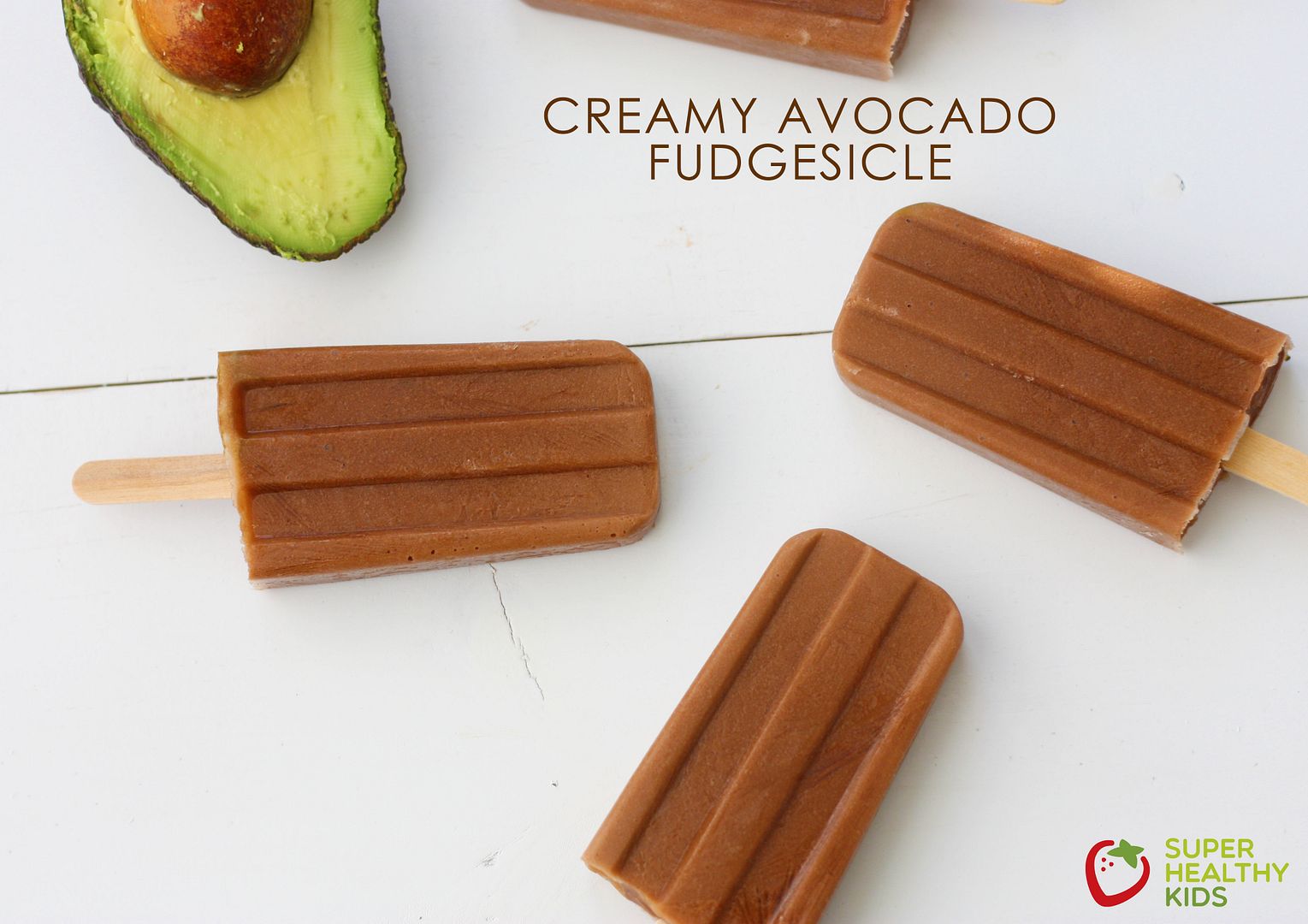 With three ingredients and simple instructions to blend and freeze, this super easy recipe from Super Healthy Kids for homemade Chocolate-Avocado Fudgesicles is right up my alley. Plus: Chocolate. I know from trying chocolate-avocado mousse that the good fats in avocado help make this concoction creamy and smooth without making it taste like guacamole or anything even close to it. You can bet I'm going to try this with my incredibly picky eater this summer.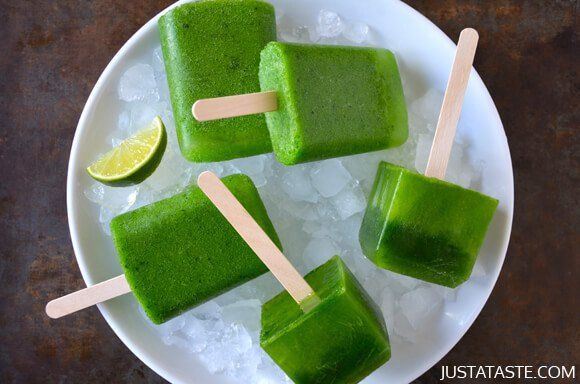 Getting my kids to eat their greens will be a whole lot easier with these bright and beautiful Green Juice Popsicles at Just a Taste. With a mix of healthy greens blended with apples, pineapple, and honey, they look healthy enough to serve at any time of the day. I plan to blow my kids' minds and let them have these popsicles for breakfast. Yes, that's how we roll in July.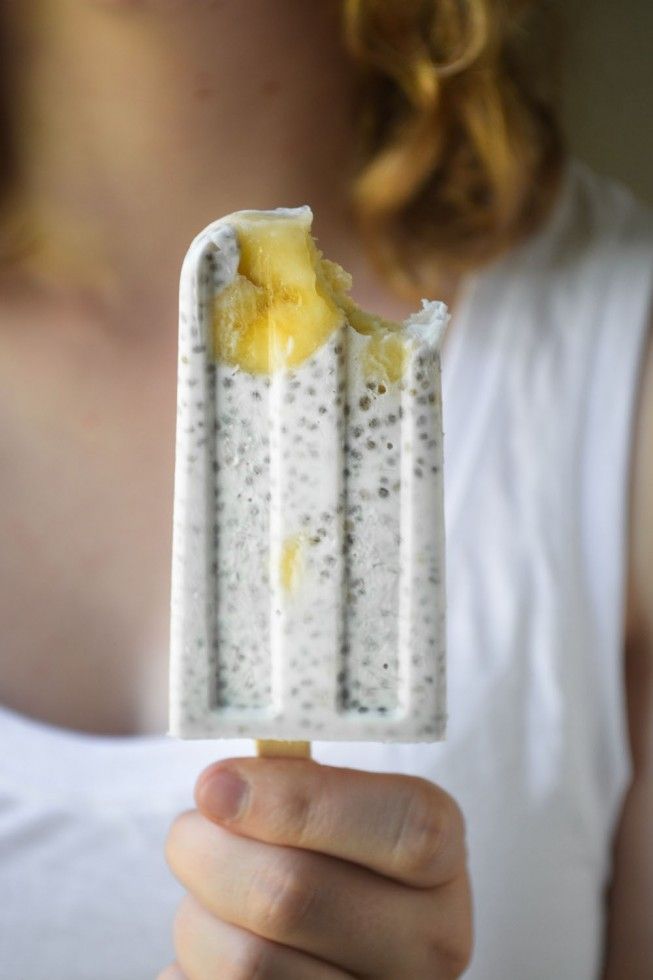 Magical chia seeds turn just a few ingredients into chewy, pudding-like popsicles with the coolest texture. This recipe for Chia Coconut Pudding Popsicles at The View from Great Island has many ideas for adapting the flavors for your kids' palate. Keep them sweetened only with the fruit for a healthier breakfast option, or add sweetness for more of a dessert treat.
Though this recipe for Pumpkin Chocolate Popsicles at Super Healthy Kids is billed as a great fall dessert, I'm a fan of pumpkin all year around—plus, I might want to channel a little autumn when it's 101 outside. Cold and satisfying, this recipe is also easy to make, and my kids would love to be in charge of the "chocolate drizzle application" part.