I'm not typically one for food holidays, but a few get me. I just can't be a scrooge about World Nutella Day, National Donut Day or, today, National Ice Cream Day. It would be wrong, especially given the trend of businesses giving away free treats in honor of the holiday. So today I plan on celebrating by making one of these fun ice cream treats or just going out for free ice cream. (Or maybe both.) And I think that you should, too.
Related: The best homemade ice cream recipes for National Ice Cream Day.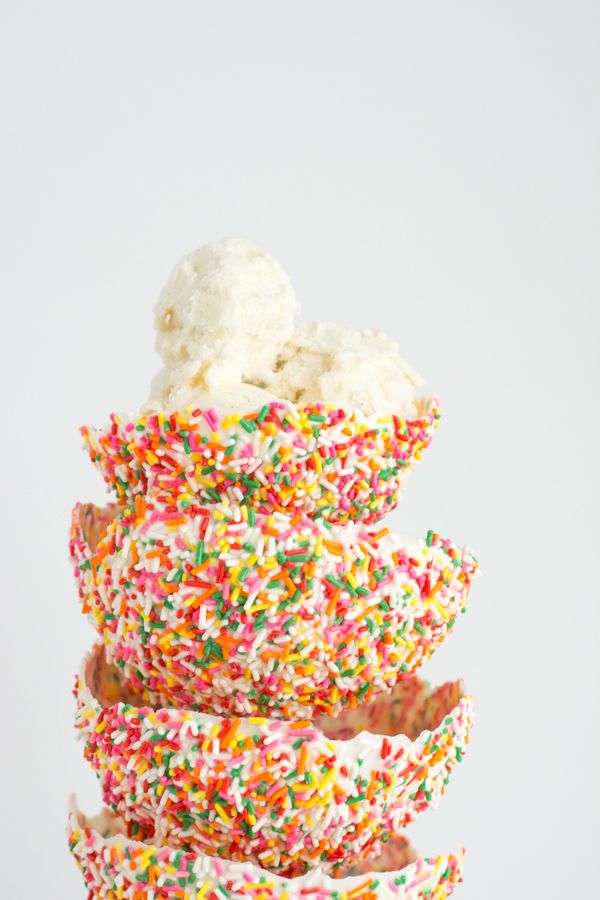 Making ice cream itself can be a project. A fun project, but a time consuming one nonetheless. So instead of churning my own, I'm thinking that the kids and I might get our hands dirty with this super easy food craft. Making these edible White Chocolate Sprinkles Bowls at This Heart of Mine looks super fun and only calls for two ingredients and a balloon. Then you can eat your ice cream and the bowl, too. Now that's a party.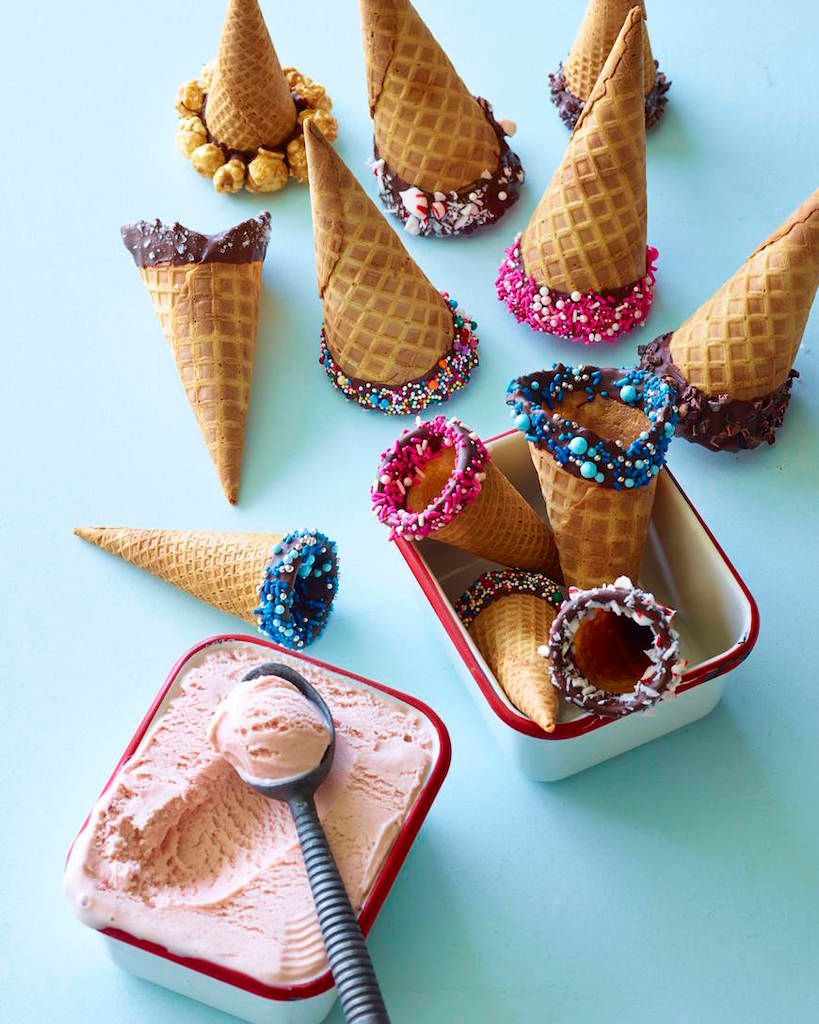 We've seen a lot of recipes for making store-bought cones tastier, brighter, more festive, but these DIY Dipped Ice Cream Cones at one our favorite food blogs, What's Gaby Cooking, are my favorite. Gaby is the queen of balancing great taste and whimsical fun and these cones are a great example. They are playful, but not without laid-back and easily accessible gourmet twists like cocoa nibs and Maldon sea salt. Yum.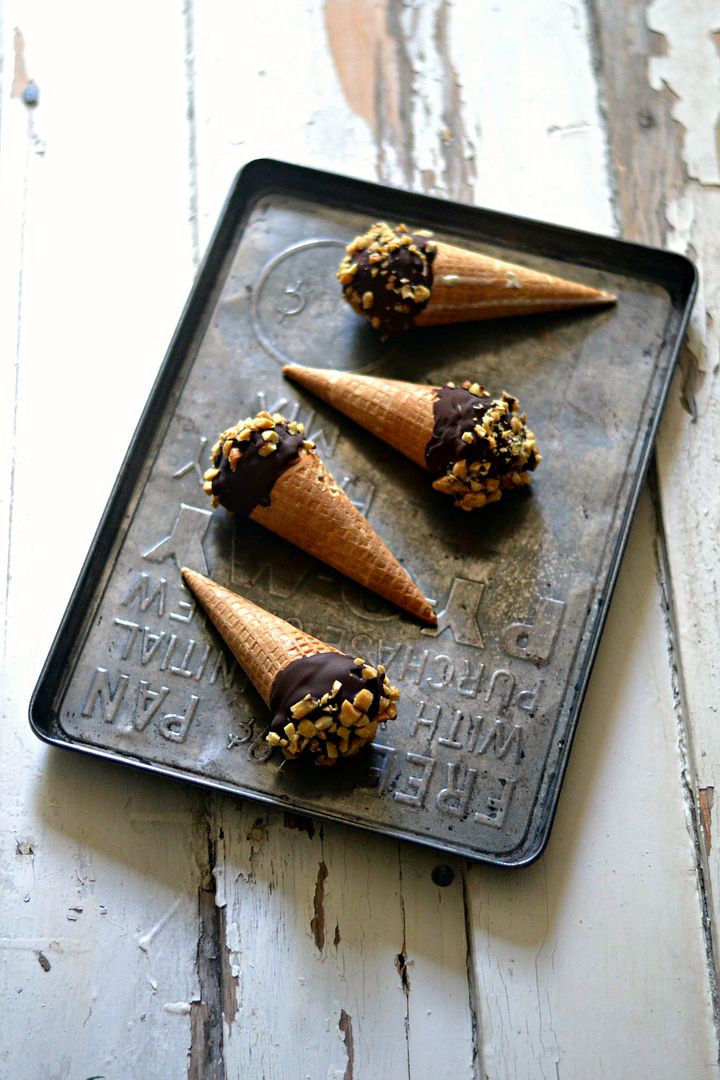 You can take things a step further with these DIY Drumstick Ice Cream Cones at Sarcastic Cooking. Instead of just dipping a cone, dip a cone filled with ice cream! This recipe will yield a treat just like those old-fashioned Drumsticks you could buy from the ice cream truck. Do they still make those? They were my favvvvvvvorite!
Related: 5 sensational ice cream sundae recipes for summer.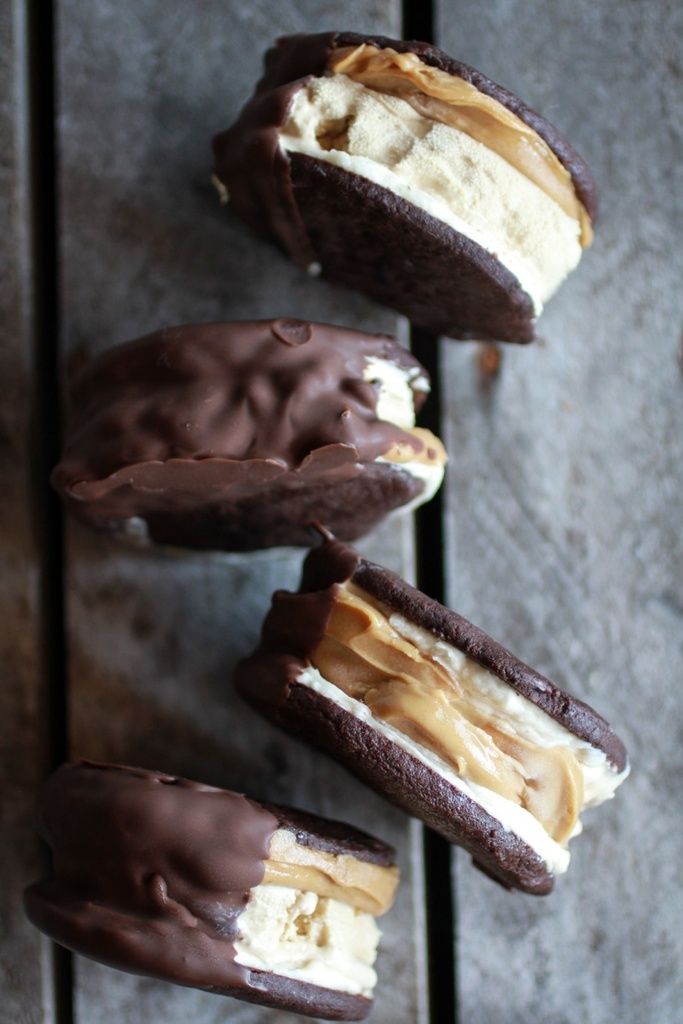 If you don't want to mess with cones, maybe ice cream sandwiches are more your thing. I can't stop thinking about this Chocolate Dipped Peanut Butter Oreo Mocha Ice Cream Sandwich that we found at Half Baked Harvest when we rounded up the best ice cream sandwich recipes. Whoa. Memorable indeed.