As a lover of baked fruit desserts, I've always been happy to spy a crisp or cobbler, crumble or slump on a menu or at a cookout. When you're eating these heavenly desserts, the technicalities between them hardly matter. When you're the baker, though, they make a difference. Plus, it's nice not to be confused. So, once and for all, we answer the age old dessert question: What's the difference between a cobbler, crisp, crumble, brown betty, buckle, grunt, and slump.
Be warned: The answers aren't always clear cut. Even our fellow expert friends at Food52 wonder what's in a name and share recipes like the amazing Red, White, and Blue Fruit Crisp (above) that don't technically match the common definition. Still, at the end of the day, a fruit dessert by any of these names still tastes sweet.
Related: 7 delicious fruit dessert recipes for lazy summer evenings. Or whenever.
The Similarities…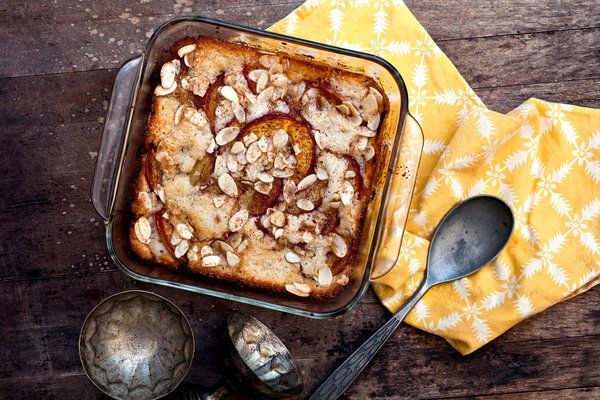 Lets start with what's the same. You're not crazy to be confused since each of these desserts is made of fresh fruit with some combination of butter, flour and sugar or, basically, a crust. The type of crust and how the dessert is cooked is what distinguishes each from the other. We give the basic run down here, but keep in mind that there are many regional differences. There are also just plain disagreements and lots of hybrids like the Brown Butter Nectarine Cobbler/Cake at the New York Times.
Instead of getting too caught up in finding absolute answers, we focused on the most commonly accepted definitions and, of course, on great recipes. Because, let's be honest, who really cares what a delicious dessert is called in the end, as long as it tastes good.
Fruit Cobbler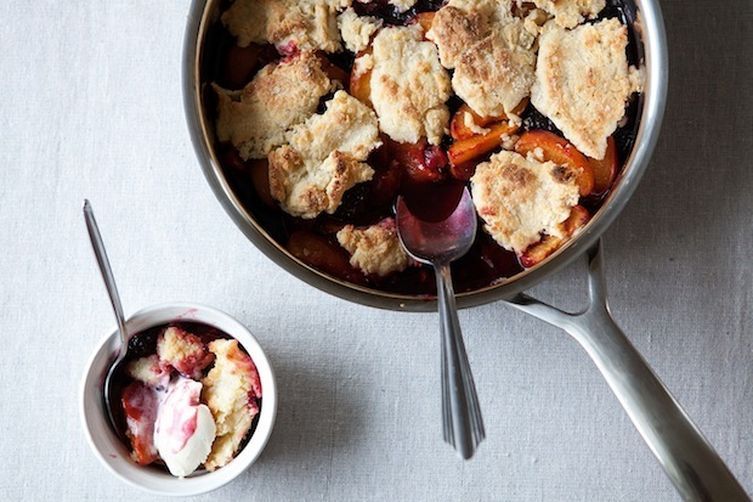 A cobbler is fresh fruit baked with a biscuit topping that's dropped on top of the fruit in small rounds. As the cobbler bakes, the dough takes on the appearance of a cobbled road like on this mouthwatering Blackberry Apricot Cobbler at Food52. Hence the name.
Fruit Crisp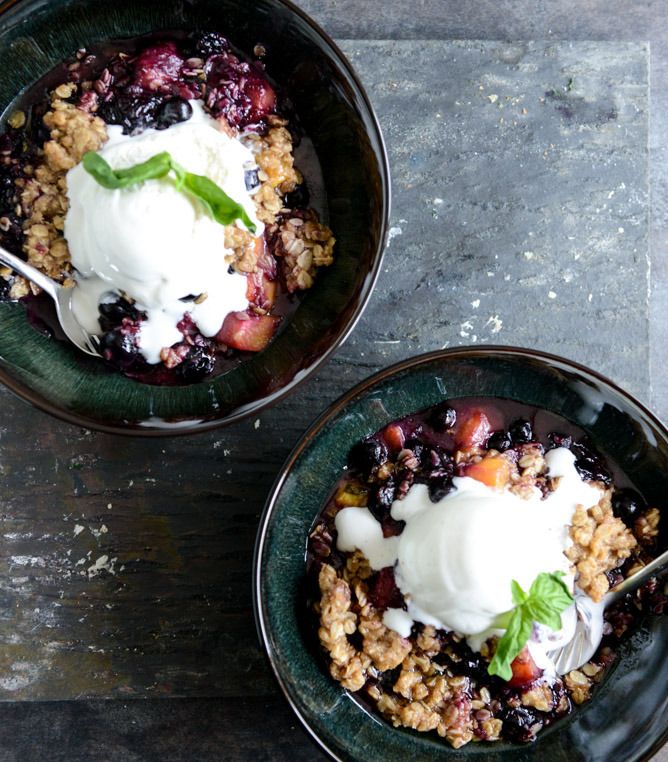 A crisp is fresh fruit baked with a streusel topping that has oats in it. The topping can also contain nuts and, if you're going new school, things like shredded coconut. If the streusel reminds you more of granola than pie crust, it's probably a crisp. This Peach, Blueberry and Basil Crisp at How Sweet It Is keeps the topping traditional and puts the twist in the filling with a touch of basil. If that doesn't appeal, just leave the herb out.
Related: 5 gorgeous summer pies to make right now.
Fruit Crumble

A crumble is the same thing as a crisp, but without oats (or nuts or coconut). Rather, the streusel topping is a sweet combination of flour, butter, sugar and nothing else. It doesn't brown the same as a crisp, which explains the difference in the desserts' names. It's actually kind of hard to find a crumble since most people instinctively throw oats into the mix, but this Peach Crumble recipe at Martha Stewart is pure and simple.
Brown Betty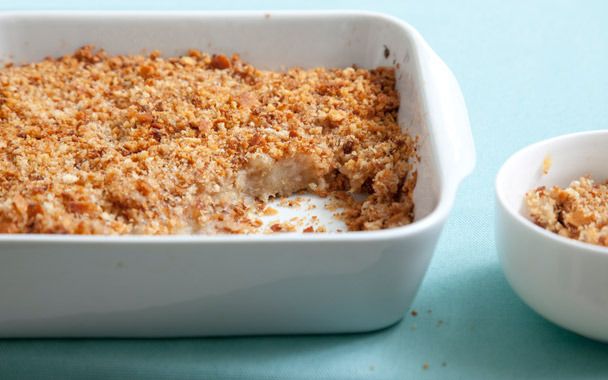 A brown betty is a crumble—fruit baked with a sweet, oat-free streusel—but the streusel is added in layers instead of just over the top. Also, unlike the British origins of the crumble, it's said that the brown betty was developed in early America using bread crumbs to save money in hard times. This version of Apple Brown Betty at Gourmet is a good example of the kind made with breadcrumbs. Who knew they could be so delicious!
Fruit Buckle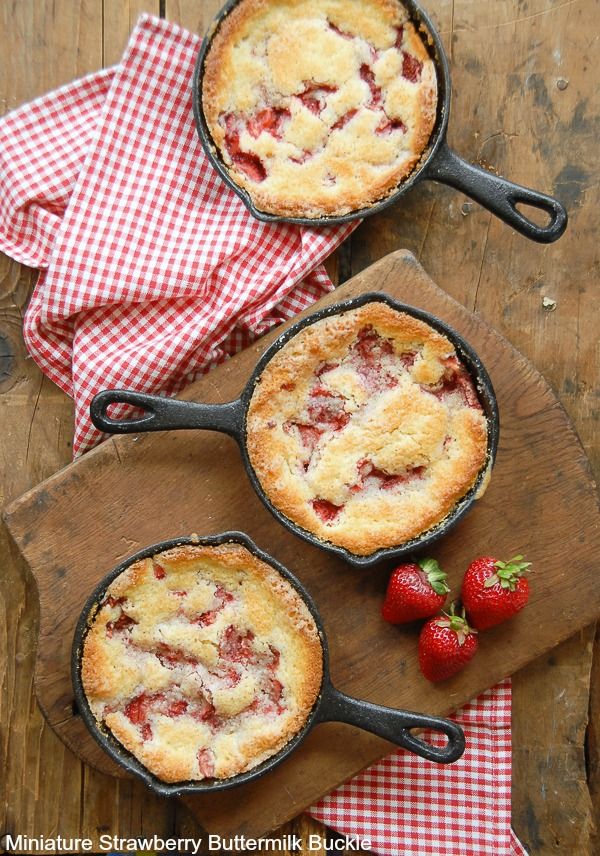 A buckle is basically a cake baked in a single layer with fruit and a streusel topping baked on top. As the cake rises, the weight of the fruit causes parts of the cake to buckle. Because these are small, individual portions, the effect isn't all that pronounced here, but this recipe for mini Strawberry Buttermilk Buckle at Boulder Locavore is a great example of what makes a buckle so delicious.
Related: Make your summer cookout dessert sizzle with these sweet grilled fruit recipes.
Grunt and Slump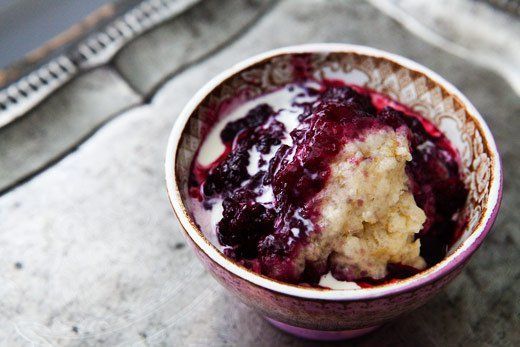 A grunt and a slump are the same—or at least some say. Both are the same as a cobbler, but cooked over a fire such as the stovetop or a campfire instead of in the oven. When you do this, the biscuit dough steams instead of bakes and, as a result, the dessert slumps on the plate. And, no, grunt isn't a nickname based on the nosies you'll make while eating one; the fruit is said to grunt while simmering over a fire the way you can see in this how-to recipe for Blackberry Slump at Simply Recipes.
For the record, some say that a grunt is cooked on a fire and a slump is baked like a cobbler. If that's true, what's the difference between a slump and a cobbler?James Beard even once said that a grunt and a buckle are the same. I don't see how, but his opinion is certainly worth noting. All I know is that we may never be able to draw clear line. And, once I'm eating, I don't really care.