The good news is that, with so many great-tasting, gluten-free products on the market, packing a gluten-free lunch is easier than ever. The bad news is that it's still school lunch and, just like a regular packed lunch, it's hard to be inspirited day after day, all school year long. We've gathered two weeks of gluten-free school lunch recipes to give you a jump start on the year, with plenty of ideas and inspiration to last you even longer. Because there are many school lunches in your future—might as well make them good. Or at least easy.
Related: 5 of the best websites for school lunch ideas that are easy, healthy, and realistic.
I not only love this lunch from What Lisa Cooks, I love every one of the grain-free, gluten-free lunches Lisa shares—more than 24 of them! This post alone could get you through a couple of weeks of school, so don't miss out. I happen to be partial to the idea of skewering mini meatballs on a stick because, well, it looks yummy. But, if that's not your kid's thing or you can't imagine when you'll make meatballs, you'll surely find something else useful here.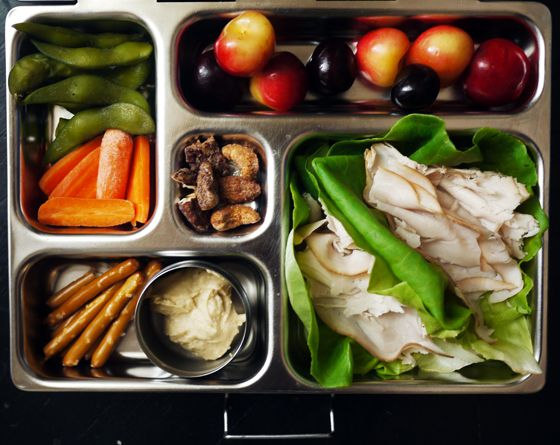 The hardest part of packing a gluten-free lunch is working around gluten-free bread which, if you ask me, still has a long way to go. One way that I move away from sandwich bread is to make lettuce wraps. They are easy to put together and, if you're worried that they don't have enough heft, pair them with gluten-free pretzels. You can see how I do it and get other gluten-free school lunch ideas at my site, One Hungry Mama.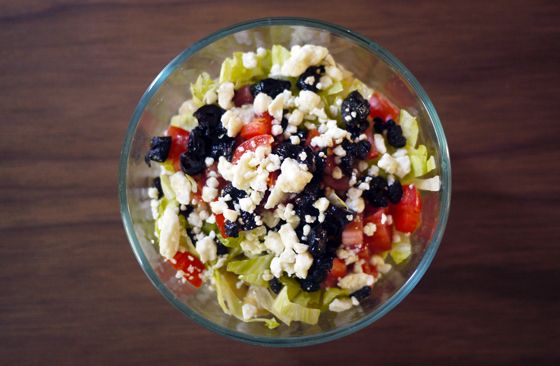 While on One Hungry Mama, check out my school lunch rice bowls. Start with rice or quinoa and pile the fixings on top. You can take the flavors in any direction: For Greek, add lettuce, tomato, cucumber, feta, and olives. For Mexican, pile on black beans, lettuce, salsa, and shredded jack cheese. I also have ideas for making Japanese, Middle Eastern, Thai, and Italian bowls, all easily thrown together with pantry ingredients.
Related: Rock the Lunchbox: Where to find healthy school lunch inspiration galore.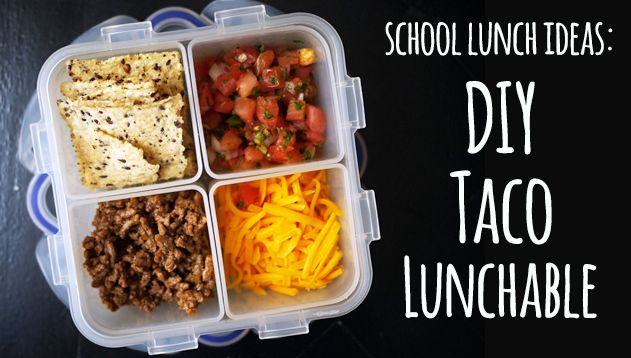 One last idea from my site One Hungry Mama. (What can I say? I've done a lot of thinking about school lunch.) This DIY Taco Lunchable is a good one—one of my most popular—and super easy to make using gluten-free tortilla chips. Way Better Snacks is one of our all-time favorite best lunchbox snacks and their delicious corn chips fit the bill.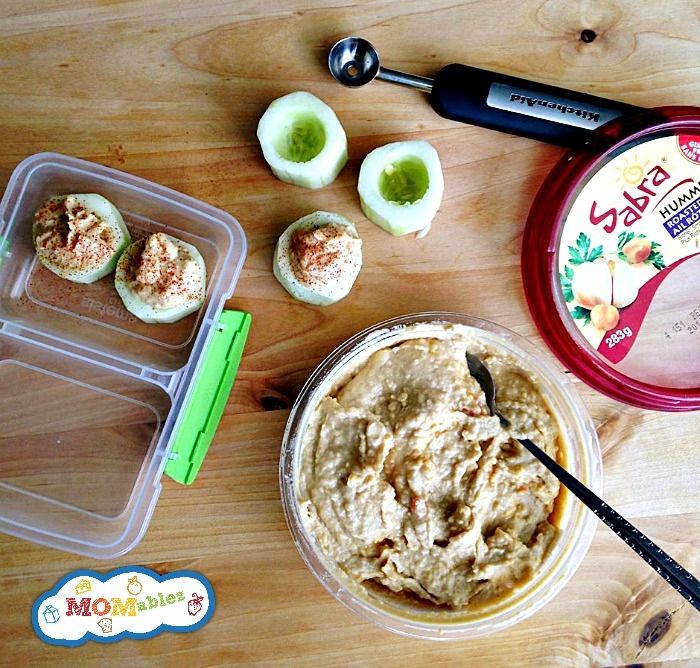 Momables is one of our favorite websites for school lunch ideas partly because there are so many ideas for all kinds of diets, including gluten-free. And the ideas are creative, too. These clever cucumber hummus cups are a perfect example of the awesome school lunch inspiration you'll find there.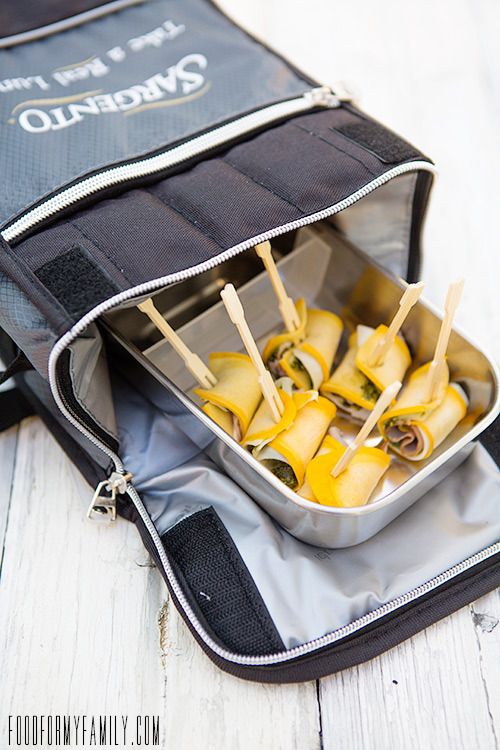 So far, we've swapped bread for gluten-free carbs like pretzels and corn chips. These ingenious Summer Squash Pesto Cheese Rolls at Food For My Family work around carbs all together, but still serve up a filling, protein-packed lunch. Plus, they are beautiful. The only challenge is if your little eater will scoff at squash. These are so great, it may be worth a try anyway. They might just become your favorite lunch!
Related: 8 tasty nut-free and gluten-free lunchbox snacks for kids. 
Over at Baked Bree you'll find 3 tasty sandwich-free lunch box ideas that aren't designed to be gluten-free, but are. Or, at least, can be very easily. My favorite are the Caprese Sticks with Balsamic Dressing. Even before my little one would eat regular salad, I could always get him to eat a caprese salad. If your kid is the same, these will be a hit.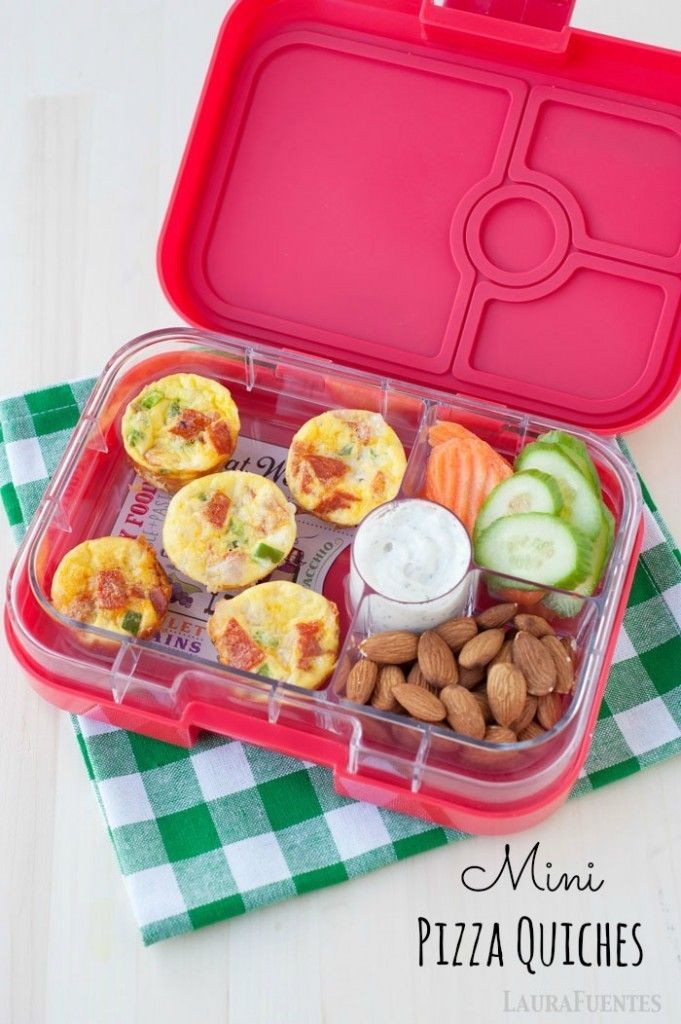 Mini Pizza Quiches. Yes! This clever school lunch by Laura Fuentes is made with eggs, milk, and your favorite pizza toppings. Made in a mini-muffin tin, you can bake several school lunches all at once. It's probably easiest to do so the night before, though, if you're an early riser, they only take 25 minutes to put together, start to finish.
Another, even easier way to use eggs in a gluten-free lunch is to serve them hard boiled. I do this all the time, usually with a side of pita chips, hummus and some cheese, but also love this idea of pairing hard boiled eggs with bacon. Yum! Check out the details and get 4 other great gluten-free school lunch ideas, including the salami and cheese skewers pictured top, at the LunchBots blog. And, then, be sure to learn how to hard boil eggs perfectly so that this lunch gets gobbled up for sure.
Related: 9 simple lunchbox ideas that have nothing to do with making yet another sandwich.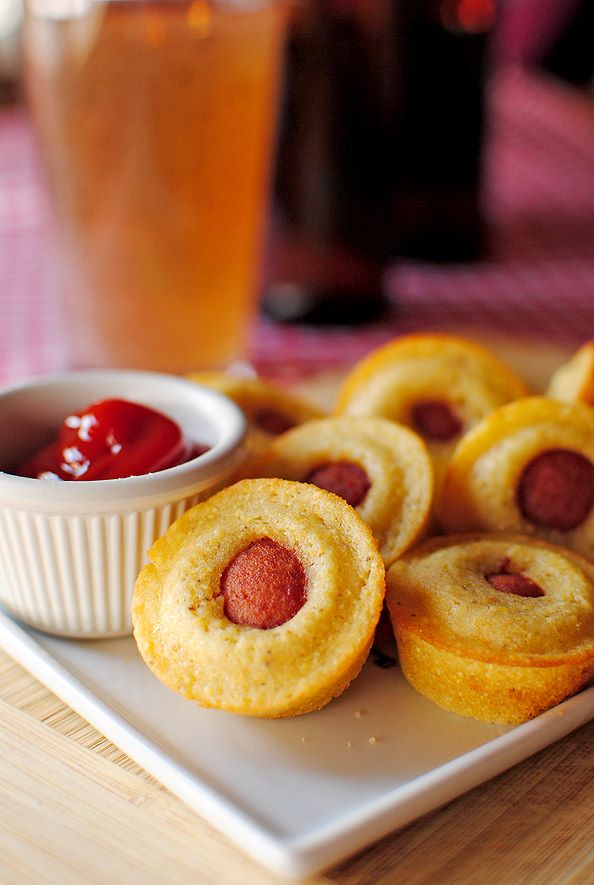 While looking for simple school lunches that go beyond the sandwich, we found these Mini Corn Dog Bites at Iowa Girl Eats. The recipe is written to work with gluten-free corn meal and flour and it can be made and frozen ahead. That means you can pop these babies out of the freezer and into the microwave for a quick lunch anytime you need them. And, hello, hot dogs. These babies will definitely get eaten up. In fact, you might want to bookmark these even if your kids aren't gluten-free.