It's been a slow ramp up—at least for those of us in NYC, where it seems we've started school later than everyone else in the country—but everyone is officially back to school. And back to school means fall fun, from apple picking to pumpkin lattes and, of course, apple cider drinks. Though September, it's still pretty hot out and I'm easing into fall sips with these light, bubbly sparkling apple cider cocktail and mocktail recipes. They are the perfect transition to fall flavors while we're still in tank tops.
Cocktail: Sparkling Apple Sangria
This Sparkling Apple Sangria from Spook Fork Bacon is the most refreshing introduction to apple season that I could ever imagine. Plus, Riesling and champagne. Yum.
Mocktail: Caramel Apple Float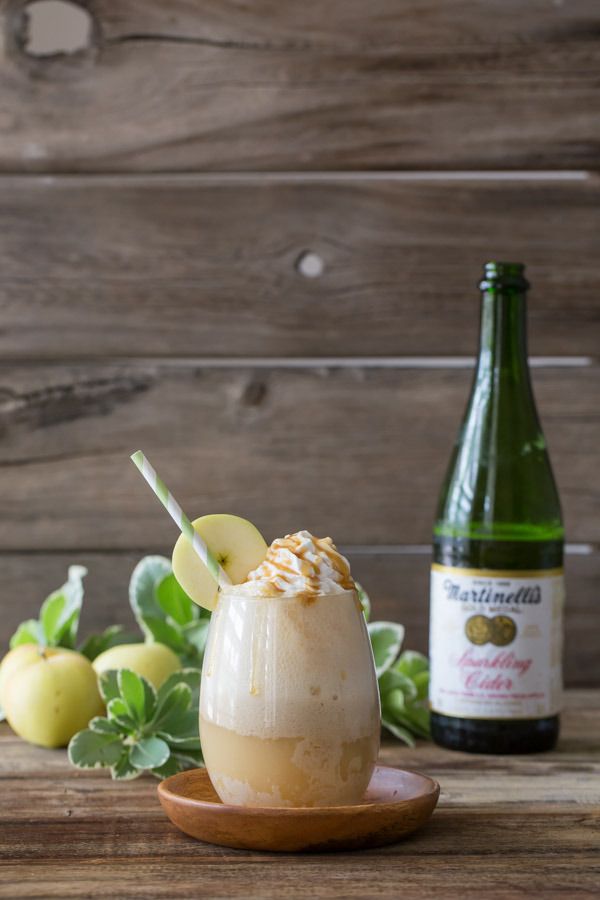 Honesty, if you ask my kids, sparkling apple cider is a mocktail all on its own. I couldn't imagine how to dress it up in a way that would add value, so to speak, until I found this Caramel Apple Float at Lovely Little Kitchen. Sparkling apple cider with a scoop of salted caramel ice cream. Who needs a cocktail with this treat around?!