My boys started a new school this year that is hardcore about keeping out nuts and even sesame seeds. No peanuts. No store-bought hummus! What's a busy mom to do?! Lots of lunch ideas happen to be nut-free—you can grab a few from our list of gluten-free lunch recipes—but the real question is: What kind of spread can take the place of a classic PB&J sandwich?
These nut free school lunch ideas are quick, simple, and nutritious sandwiches made with just two or three ingredients that are all easy to keep on hand. These are the new no peanut butter and jelly sandwiches for our new no nut world. And it's not so bad.
Related: 5 alternatives to peanut butter for a peanut-free classroom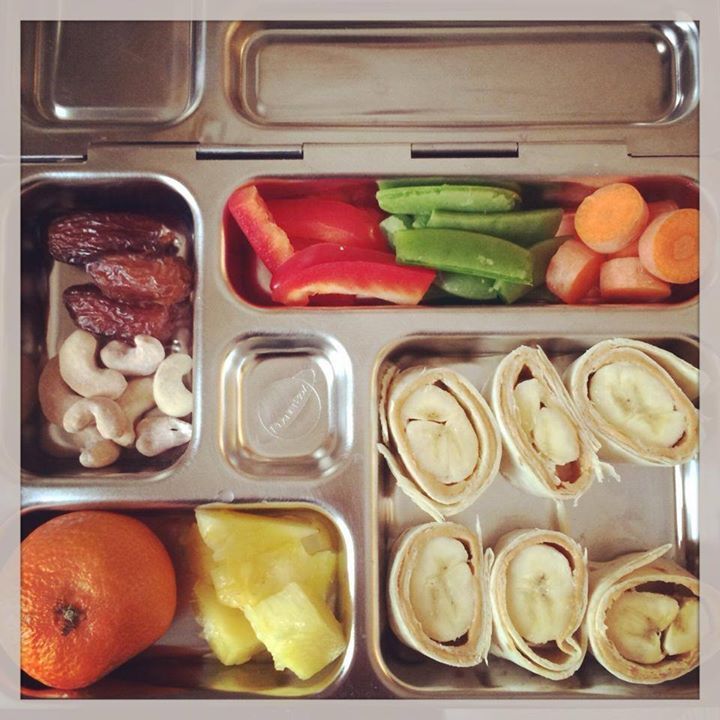 The obvious alternative to peanut butter is sunflower seed butter. The most popular brand is SunButter, which is easy to find. It's also easy to make DIY sunflower seed butter using this recipe at One Hungry Mama. (Just saying!) Use this stuff exactly as you would peanut or any other nut butter. I like smearing it on wraps, rolling it around a banana, and cutting it into bite sized pieces. These Banana SunButter Rolls Ups pictured are made with cashews, but just substitute more dates, popcorn, or your kid's favorite healthy, no-nut snack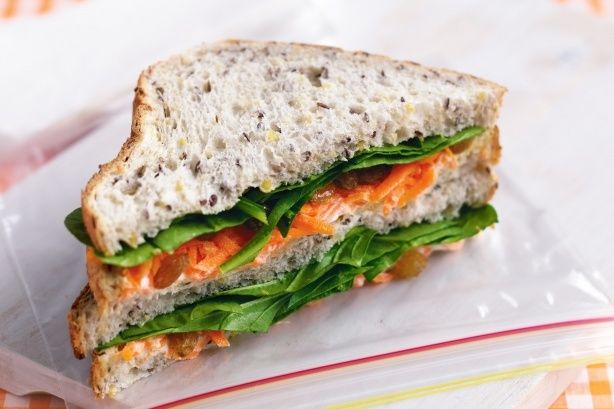 Cream cheese is my favorite thing to use in place of peanut butter. It keeps a while in the fridge, kids like it, and you can pair it with even more things than you can peanut butter since it can go sweet or savory. My kids' favorite is nothing more than cream cheese and shredded carrot. They love it and it's so easy to make with a bag of pre-shredded carrots from the store. If you want to get fancy, though, try this Shredded Carrot, Cream Cheese, and Sultana Sandwich at Taste.au.com Don't worry: sultanas are just the UK term for raisins, which you can leave out if your kids hate them. Either way, it's delicious.
Another cream cheese option, because no New Yorker can talk about it without offering cream cheese and smoked salmon. My kids—even the one who won't eat regular salmon—loves the smoked kind. If yours is into smoky flavors (think BBQ sauce, smoked turkey) give it a try. Wrap them into pinwheels to give the combo extra appeal. Plus, it's got more protein than a lot of other cream cheese sandwich options.
So maybe these are just for very special days, but the Strawberry Cream Cheese Waffle Sandwiches at Weelicious (above and top) are sure to please, because waffles. If you can't make those (or, uh, just pop the freezer kind into your toaster), a classic cream cheese and jelly sandwich will go over well, too.
Related: 10 spreads to make a better peanut butter sandwich.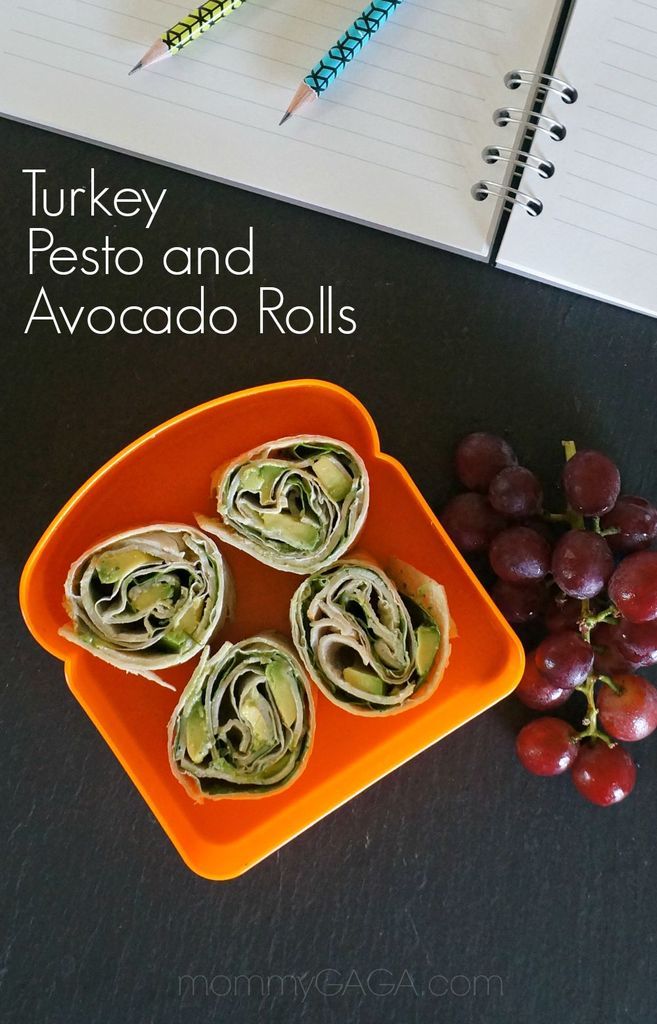 Pesto is another go-to spread, though—be careful!—most store bought pestos are made with pine nuts. If you make it homemade, though, you can skip the nuts. Our primer on how to make pesto is all you need—that and 10 minutes. Toss nut-free pesto with leftover pasta, mix it into mayo, spread it on bread to sandwich sliced mozzarella, or make these Turkey Pesto Avocado Rolls at Mommy Gaga. Believe me, once you get started, pesto will have you forgetting that peanut butter ever existed.
Related: How to make perfect pesto.
If you go to a school that allows sesame seeds, hummus is your new best friend. In my family, we eat plain hummus sandwiches which are, as you probably guessed, bread and hummus. You can get fancier, though, and pair hummus with anything from avocado to cheese, thinly sliced cucumbers to roasted seeds, the way that Dana at Minimalist Baker does to make her Seedy Hummus Toast.
While there, also be sure to check out her ideas for 15 vegan protein sources that are super useful even if you aren't vegan. She also has a killer recipe for 5-minute microwave hummus. Just skip the tahini if you can't pack sesame at school.