I love that, in spite of living in a world where you can get pretty much any food you want at any time you want it, there are still foods and drinks that only come out during a particular season or holiday. Eggnog is one of the best—and most delicious—examples. Sure, you can make eggnog any time of the year, but do you know anyone who does?
Eggnog practically screams winter holiday merriment, so get your holiday merry on with these great eggnog drink recipes. We've even included a non-alcoholic version so that everyone can partake.
Top: Eggnog Soda | Community Table
Related: Hot buttered rum, with or without booze, to keep everyone cozy this winter.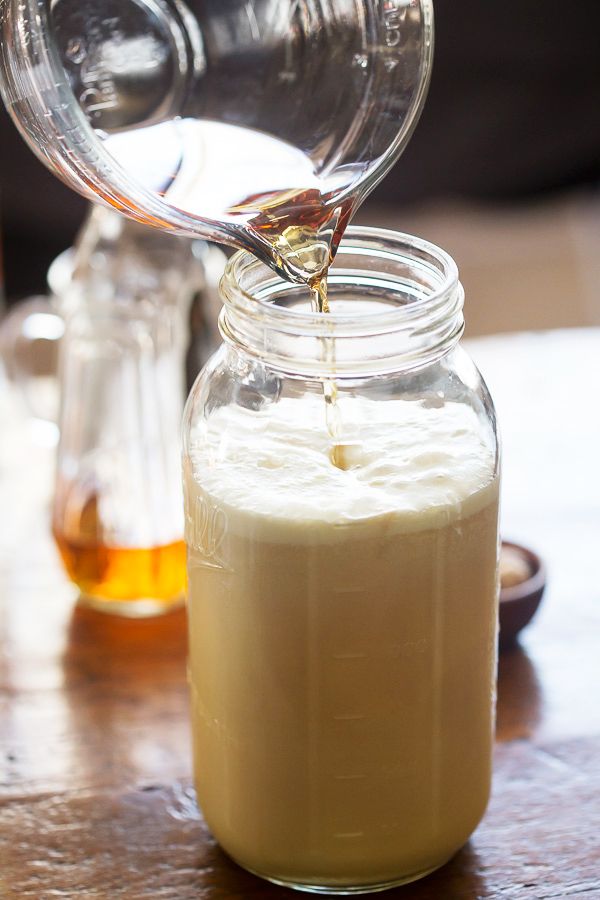 I'm not going to lie: You can make a classic eggnog cocktail by buying a carton of eggnog at the store and spiking it with bourbon, brandy, or rum. However—surprise, surprise—eggnog is way better when made from scratch. The good news is that, like a good wine, aging eggnog takes it to a whole new level of delicious, so making it ahead is encouraged. This recipe for Aged Eggnog by Michael Ruhlman at Nutmeg Nanny explains exactly how to make an aged nog that can knock Santa out of his shiny black boots.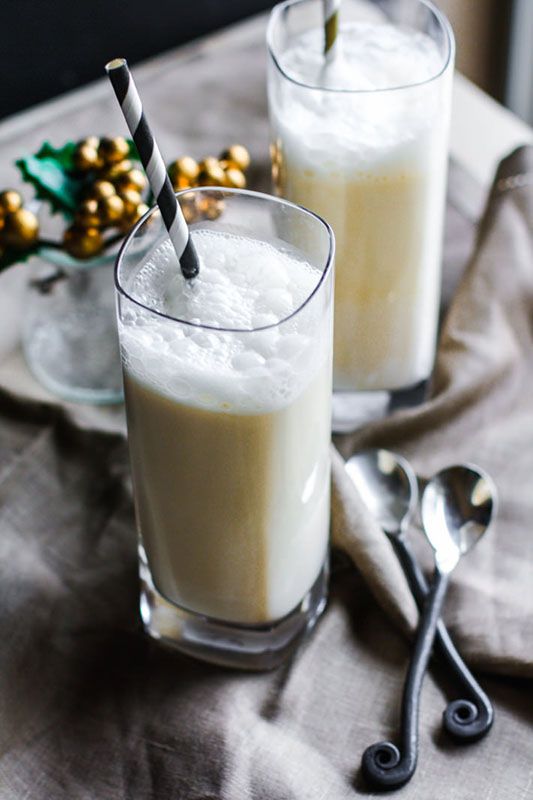 These healthier Coconut Milk Eggnog Steamers at Cotter Crunch are dairy free, fast to make, and chock full of those healthy fats we're always trying to get into our diets. So, you know, yummy eggnog without guilt. (Don't worry, there's still rum involved.)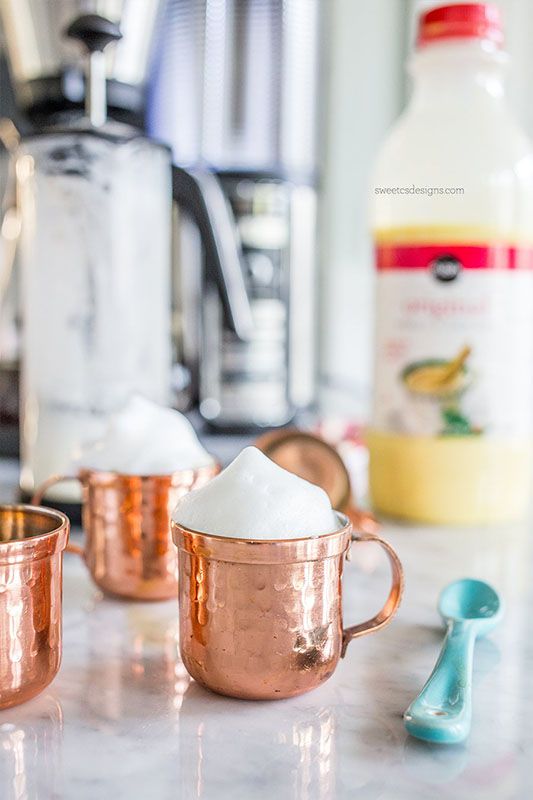 These Eggnog Espresso Shooters at Sweet C's Designs are all you need to get your holiday party started. Or maybe even perk you up on Christmas morning. What? It's 5:00 somewhere, right?
Related: 7 eggnog recipes for everyone.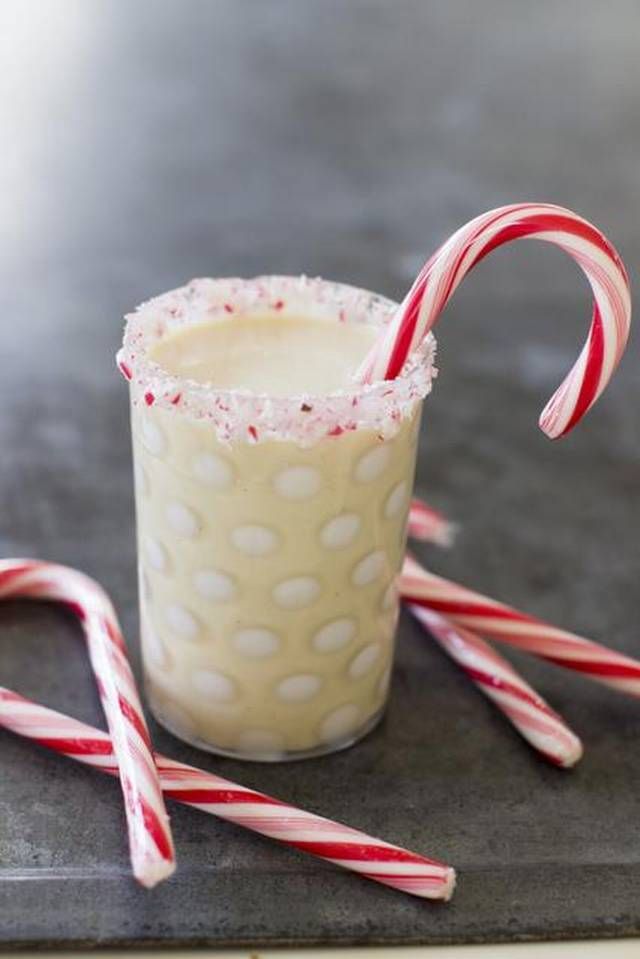 Skip plain hot chocolate and go for a warm mug of eggnog instead. This recipe for White Chocolate-Peppermint Eggnog by Sara Moulton that we found at Yahoo News calls for cooling the eggnog before serving, but I bet it would taste delicious warm, too, especially with that white chocolate melted in. Either way, Sara is one of our favorites and this is just one of three eggnog recipes she shares. Jackpot.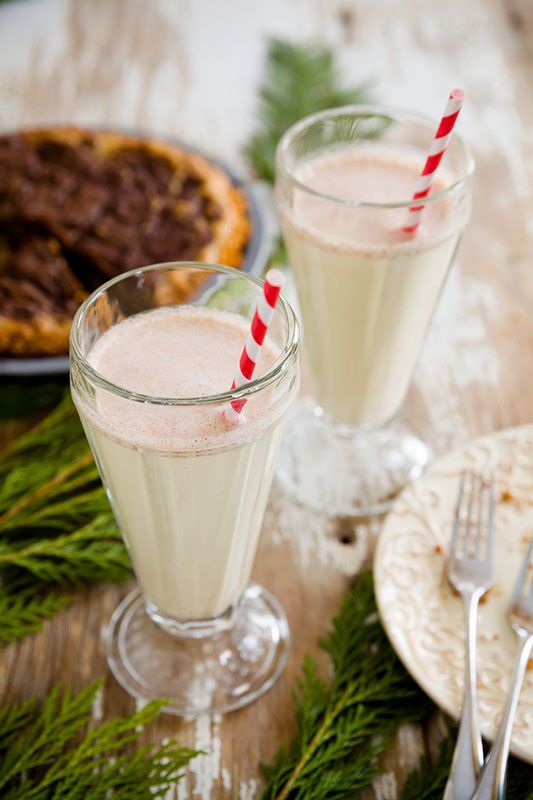 Of course, you can make (or buy) eggnog and serve it without booze for an easy holiday mocktail, but another fun way to serve up non-alcoholic eggnog that the whole family can enjoy is by adding fizz. This recipe for Eggnog Soda at Community Table (above & top) is as easy as whisking together a few ingredients and, oh boy, does it look good.