It's December. The holidays are upon us and so is chillier weather. Whether you're coming in from a day on the slopes, shoveling your front walk, or braving the cold for holiday shopping, you need something warm and delicious for sipping when you get home. Enter hot buttered rum.
There's just something about the combination of rum with butter and spice that makes everything nice. And if you're looking for ways to enjoy this classic cocktail sans alcohol, we've got you covered with a non-alcoholic hot buttered rum recipe, too. Because everyone should be able to enjoy this cozy drink.
Related: A maple cocktail and mocktail for a fun-filled weekend.
Cocktail: Hot Buttered Rum
This classic Hot Buttered Rum recipe at Not Without Salt calls for a pat of sweetened, spiced butter. The truly awesome part is that you can make the butter ahead of time, shape it into a log, and store it in the fridge or freezer. This pretty much makes it so that you can enjoy hot buttered rum any time you want. You're welcome.
Fun pro tip: Use a milk frother to give your hot buttered rum a creamy boost. Yum.
Related: A Merry Berry holiday cocktail recipe perfect for any winter celebration.
Mocktail: Hot Buttered "Rum" (or Cider or Chai Tea)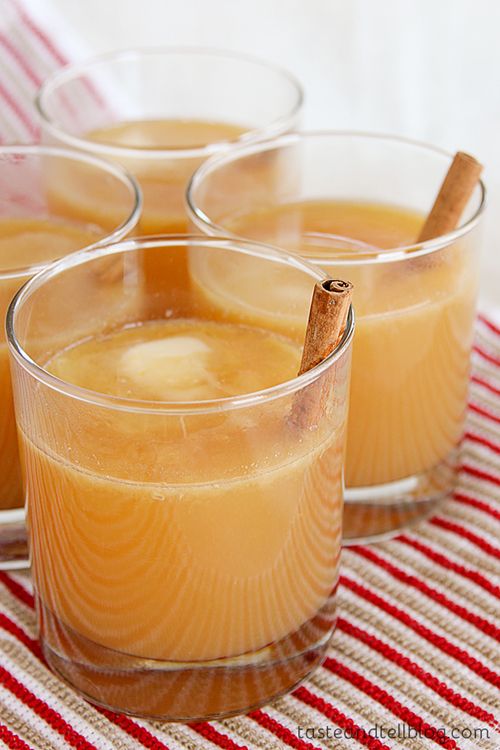 There are a few ways to turn hot buttered rum into an equally delicious non-alcoholic sip. These directions for how to make a non-alcoholic buttered rum at eHow call for rum flavoring and a special ingredient that will make this a treat everyone—even those who drink alcohol—will want to get their hands on. Another great non-alcoholic Hot Buttered Rum recipe at Pine Tar Press substitutes rum and water for chai tea, giving you a truly spicy drink. Last, but certainly not least: Hot Buttered Cider (pictured) at Taste and Tell. This is sure to become a family favorite.