Fall isn't all about pumpkin, you know. There are lots of other fall flavors that make delicious drinks, including apples and apple cider perfect for these tasty apple cider drinks; pears, which we used to make these skinny pear cocktail and mocktail recipes; and, my favorite, maple syrup. We love maple so much in my house that it's become our sweetener of choice. Seriously, even in my coffee and now, with these maple cocktail and mocktail recipes, my evening drinks, too.
Cocktail: Maple Bacon Pisco Sour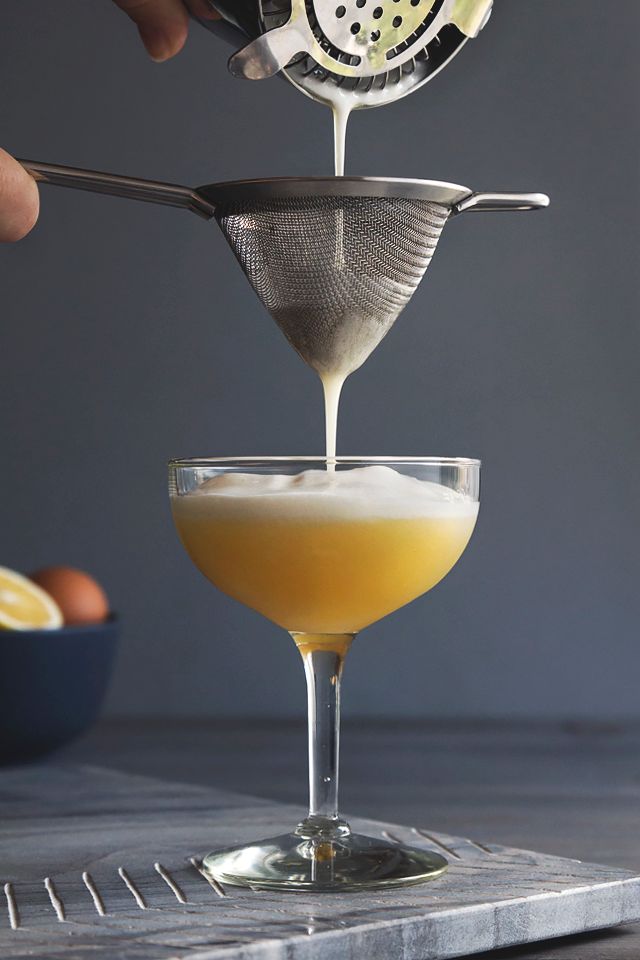 Hold up, wait a minute! Did you read that correctly? Yes, you did. Todd at Honestly Yum mixed up a Maple Bacon Pisco Sour and I'm  down with it. It sounds crazy, but my bet is that the bacon lends a subtle smoky flavor more than a taste of breakfast. Sweet and smoky notes are a great compliment to the bright and sour flavor of the traditional version of this drink. Plus, how perfect is this for the season? Okay, or any season. Make this one to impress, even if just yourself.
Mocktail: Maple Blueberry Sodas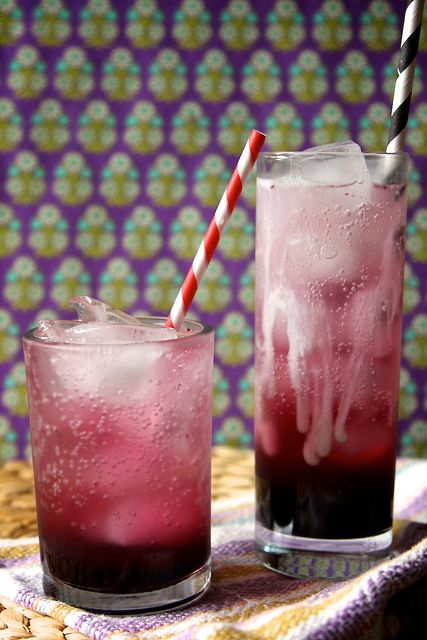 Blueberry? In fall?! Yes, blueberry in fall. Though Joy the Baker concocted this Maple Blueberry Syrup several summers ago, I noticed that she used frozen blueberries which are available all year around. So why not make this great mocktail mixer now? Blueberry and maple sound like a heavenly sweet and tart combination that can conjure summer, even as we approach November. I like that combination, too. Mix a little of this syrup with nothing more than soda water or add a splash or milk (or almond milk), too, to make it Italian style.