You might be wondering: Skinny cocktails? As the weather gets cooler? Yes. Because, for me, once the initial shock of bathing suit season passes in June, I stop thinking about diets and calories and romp around in loose sun dresses and flowy pants. But you know what fall brings? The return of my skinny jeans, which are not making me feel so skinny right now. Perhaps it was all those burgers and ice cream cones I ate all summer. (Funny how that works, huh?)
So with hot dog season out and fall fashion season swinging into high gear, I'm back to thinking about skinny cocktails, you know, so that I can waste my calories on apple pie and Halloween candy.
Related: An apple cider cocktail and mocktail to usher in fall.
Cocktail: Spiced Pear Cocktail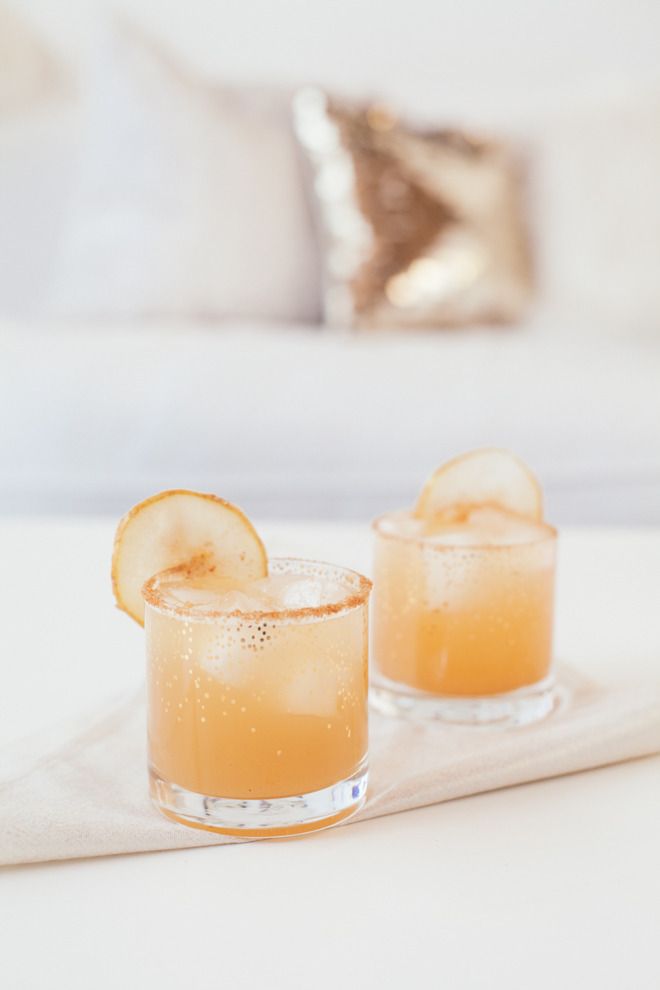 This recipe made me realize that I don't know how to technically qualify a cocktail as skinny, but I do know that this Spiced Pear Cocktail at The Life Styled does not contain added sugar, mixers, or soda. Other than 2 ounces of juice—and you can use no-added sugar pear nectar—this has nothing caloric. But that doesn't mean it isn't tasty: fresh lemon juice, fresh grated ginger, and spices make this a full flavored sip. If you're hardcore, you can skip the cinnamon sugar rim, but I'm thinking a little won't hurt. Then again, I might not be the best person to trust on the skinny front.
Related: Raise a glass to fall with these sparkling apple cider drinks.
Mocktail: Cinnamon Pear Ginger Water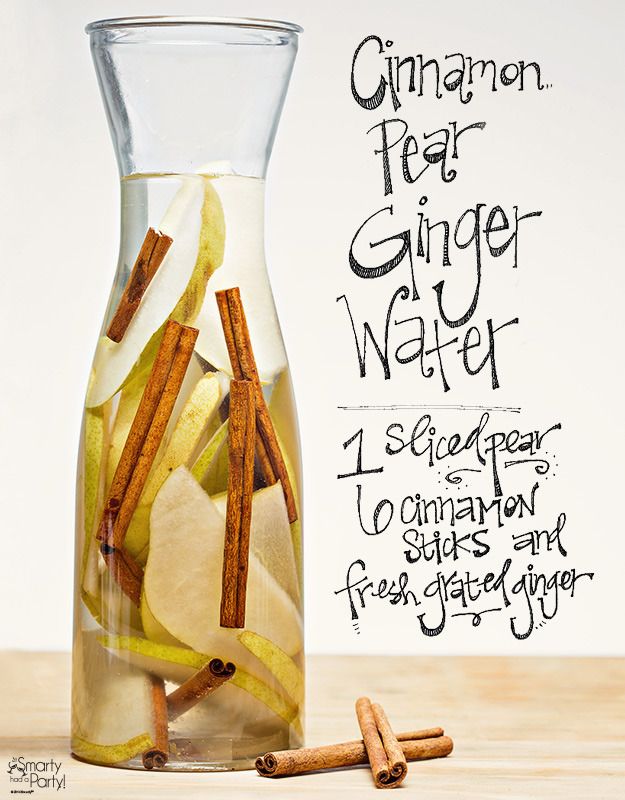 Infused waters are the original skinny mocktail and before you groan—just water?!—I encourage you to give them a chance. Yes, they are just water, but infused with the right combination of ingredients they can be totally delicious. This Cinnamon Pear Ginger Water at Smarty Had a Party uses the same ingredients as the Spiced Pear Cocktail and is a perfect fall sip without any calories—not a single one! If you have a SodaStream you can carbonate your infused water to make it even more like a mocktail. Or maybe add a splash of cranberry juice to another layer of autumnal flavor.