I admit it, I've been fighting off fall, being grumpy about pears and insisting that apple drinks be made with sparkling cider only because, you know, summery vibes. Slowly but surely I'm coming around and accepting the inevitable. These apple cider cocktail and mocktail recipes are helping and though not made with the light, bubbly stuff, they still have a summery feel. Spiced Apple Margaritas and a Watermelon, Mint and Cider Vinegar Tonic. Yes, please and thank you, fall.
Cocktail: Spiced Apple Margaritas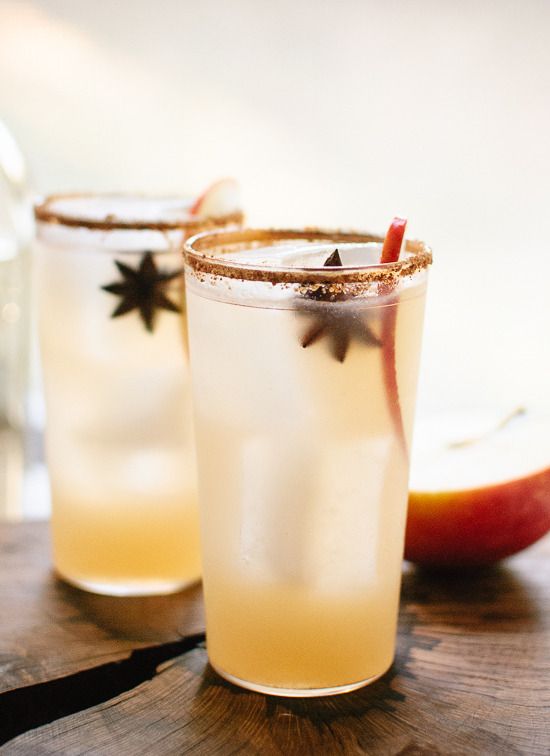 I know what you're thinking: She says that she's ready to end summer, but margaritas? Yes, margaritas. In my world, margaritas are an all year around drink and this Spiced Apple Margarita from Cookie + Kate made with apple cider, honey simple syrup and cinnamon is perfect for fall. And, sure, a little summery, too, if that's how you want to think about it. I probably will for another couple of weeks.
Mocktail: Watermelon, Mint and Cider Vinegar Tonic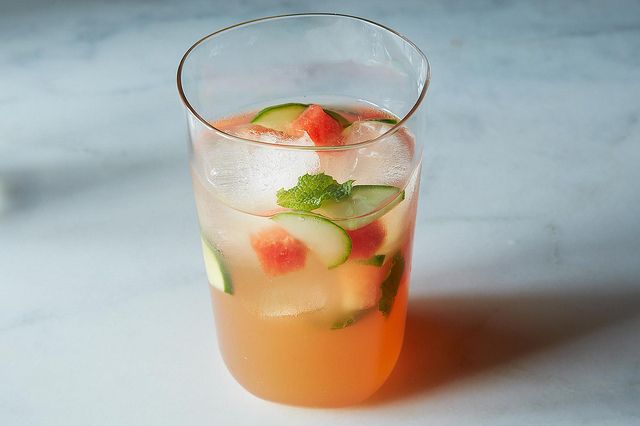 This Watermelon, Mint and Cinder Vinegar Tonic at Food52 has me intrigued. It's a little bit of a cheat since it's made with cider vinegar (a hip, new cocktail ingredient), but I figure it doesn't take much to turn apple cider into a fun mocktail. Making this takes a little work, but seems worth it—this looks incredibly refreshing. Plus, it keeps, so you can make it ahead. This one may not be for the little ones, but strikes me as a perfect sip for the moment.